Roast Beast even a Grinch could Love!
Roastin' the Beast, for all the grinches at your Feast!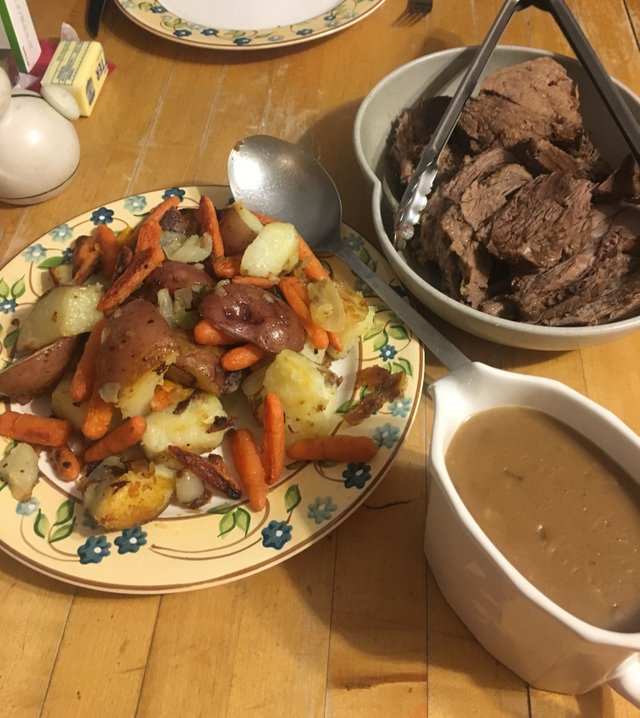 It's AWESOME having a full house again...
... the girls are home from College,
and I get to cook for more than one or two!!
Every holiday season, I find myself making large meals and have lots of leftovers. Tonight's meal since the girls rarely cook red meat at school, A Pot Roast, Roasted Veggies, including: Red Bliss Potato, Carrot, Celery, Onion and some Mushrooms, as well as a pan gravy I made form scrapings and drippings. I spent about 45 minutes on the gravy, itself!
A Top Round Roast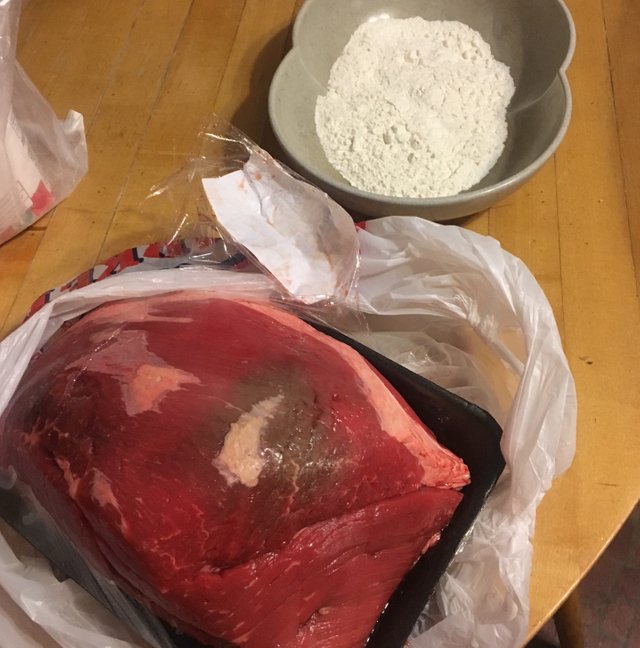 Coat in flour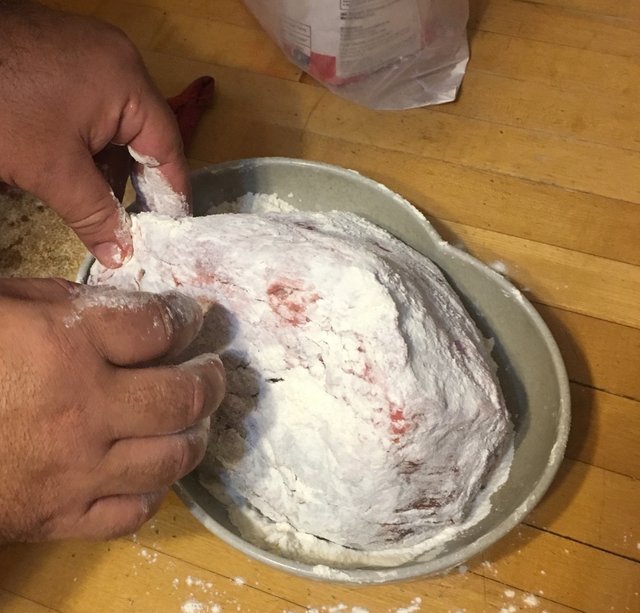 Sear it on HIGH HEAT, in a Dutch Oven, with some olive oil. About 3 or 4 minutes per side, all sides.
Seared Brown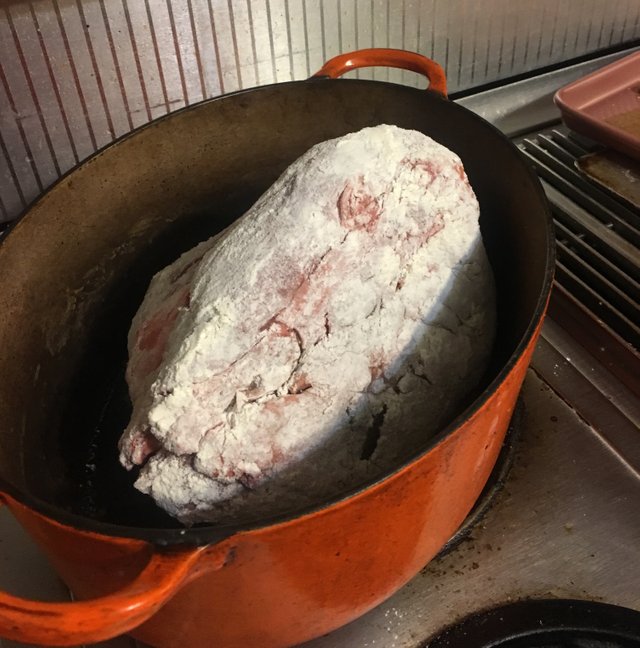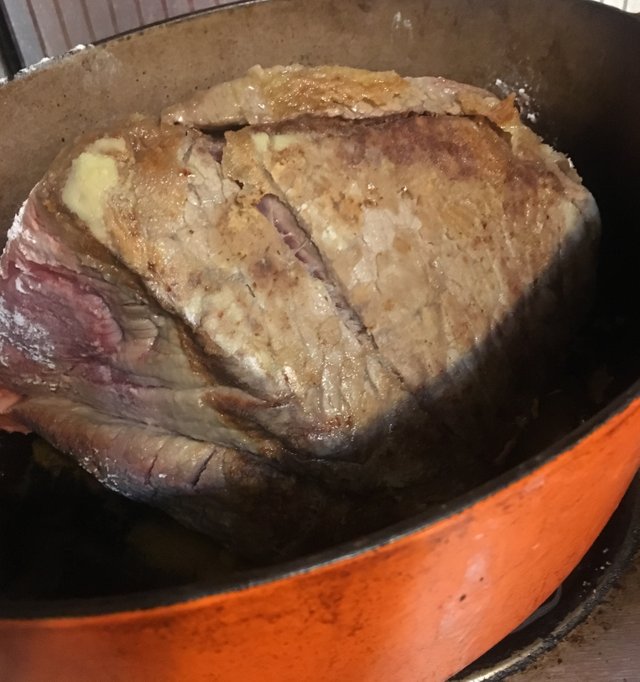 Prep Your Veggies!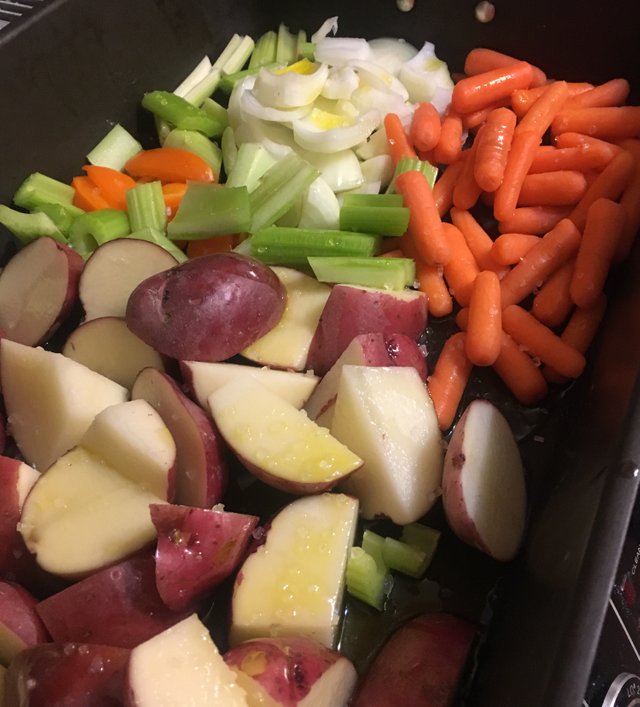 Once the Roast is browned all around, add a touch of beef broth, some diced celery USE the Celery leaves from the bunch, here, onion, and a few carrot bits. Sprinkle some garlic powder over the top of the roast, Cover the dutch oven, and place the whole cast iron pot into the oven at 350º F (175C) for about 30 minutes. Depending on how large the roast is, (mine was 5 pounds or 2-2.5 Kg), after 30 minutes, lower the oven temp top about 225º F a little over 105º C. That lower slower temperature helps break down the fats and connective tissue in the roast, and create some awesome juices for the gravy.
While the roast is going, time for the veggies:
Cut your potato about the same size, for even cooking. Rinse baby carrot, Chop the onion, chop the celery. Drizzle the entire pan with Olive Oil, add the veggies, with luck in one even layer, and then, sprinkle some ground coarse sea salt, fresh ground black pepper over the top. Into the oven with the Roast, if that's your only choice, but my preference is to do the veggies at 400-425ºF, for about 50 minutes. About every 15 minutes I use a heave metal spatula and scrape them off the pan and turn them. For the last 15 minutes, I like to put the vegetables on Broil and give them a nice crisp Brown on top!
The Veggies!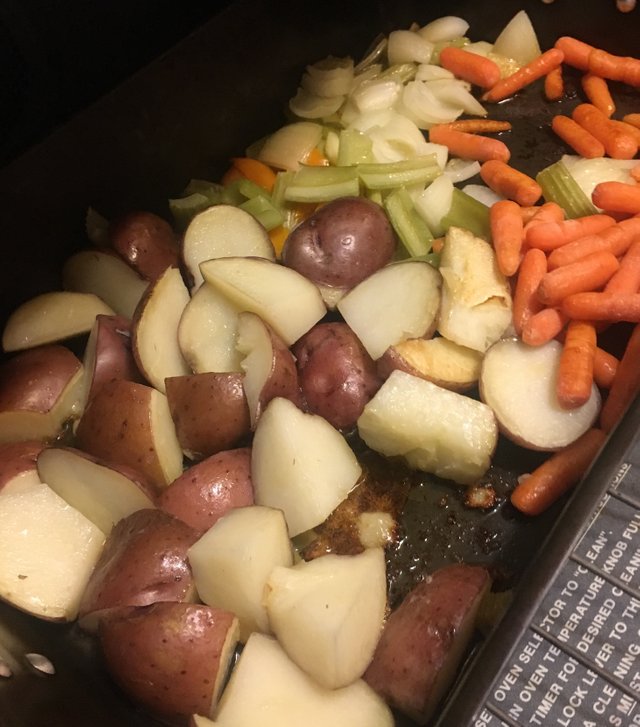 Gravy time!
In a small pot, melt a stick of butter on medium low heat. As soon as the butter melts, start adding flour. Keep stirring flour/butter mix, until it is a nice paste. Keep heating and stirring, until this mix starts to brown a bit. As soon as you have a nice browned roux, start adding small amounts of the juice from the dutch oven pot that you are cooking the roast in.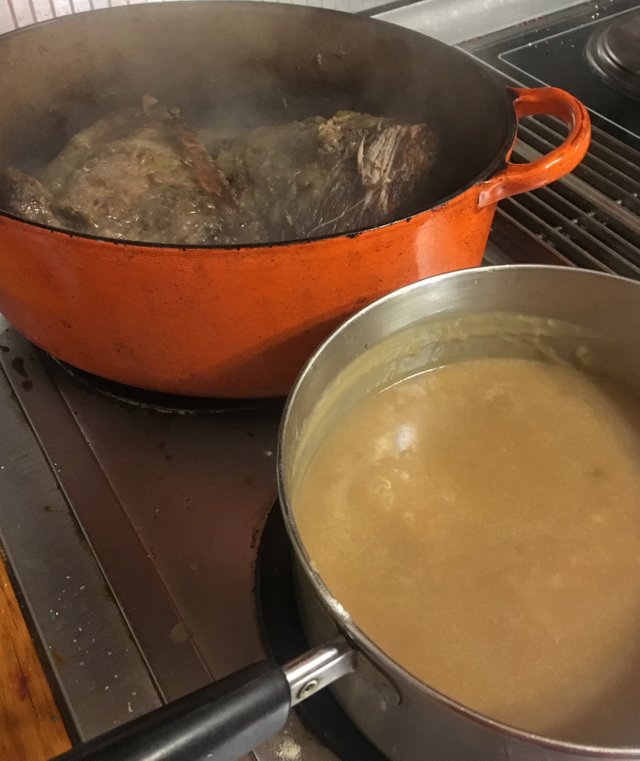 Keep stirring and adding juices slowly, thoroughly mixing before adding more juices. Stir, Mix, Add, stir mix, add, and soon, a nice thick, smooth gravy.
Enjoy a wonderful hearty winter meal, and have fun with family and love, gathered around you.

Always, I strive to give back

To the animals and birds around me

to put more plants in than I take out

And be a good steward for the world around me!

All Photos by Bluefin Studios.