Say hello to my little friend.
I present to you my cat - Sir Lucipher!
The funny thing is we, and his former owners named him Lucipher totaly independently. There were tons of laughts when they asked us, how are we going to name him :).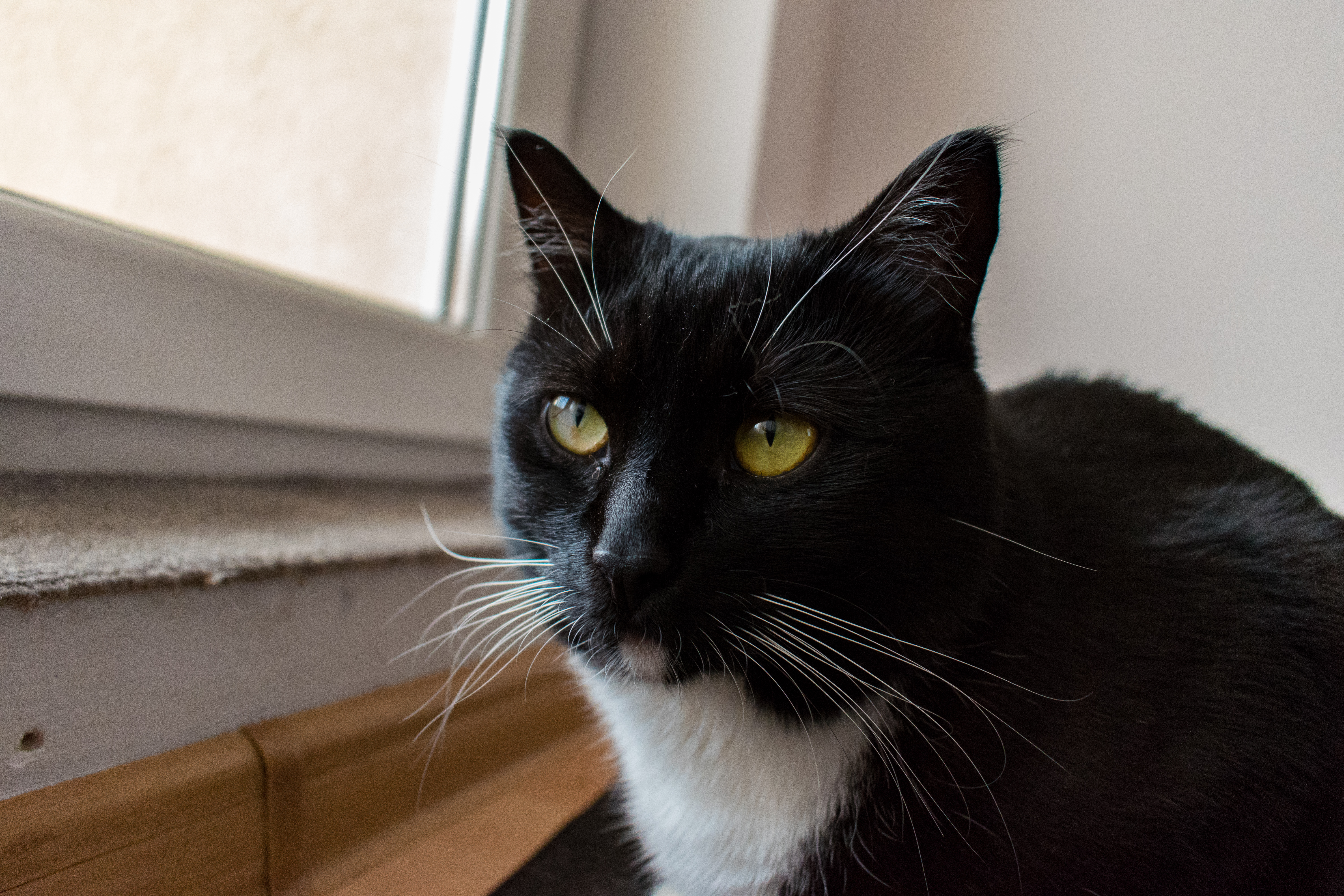 He likes going places, especially under carpets. Because of that his fur is often covered in tons of dust. We have to clear him a lot, so he doesn't look like he just came out of trash can sigh.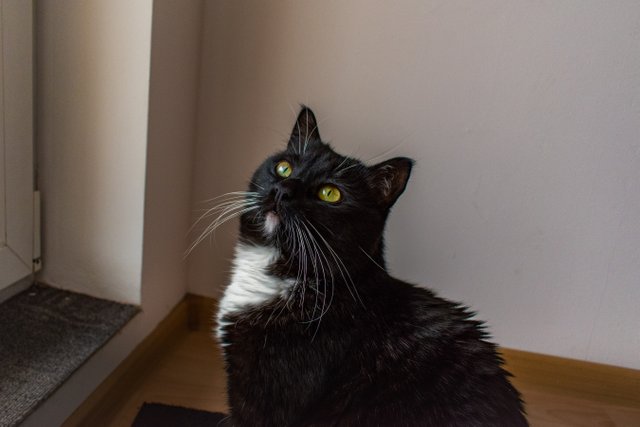 We love him anyway :).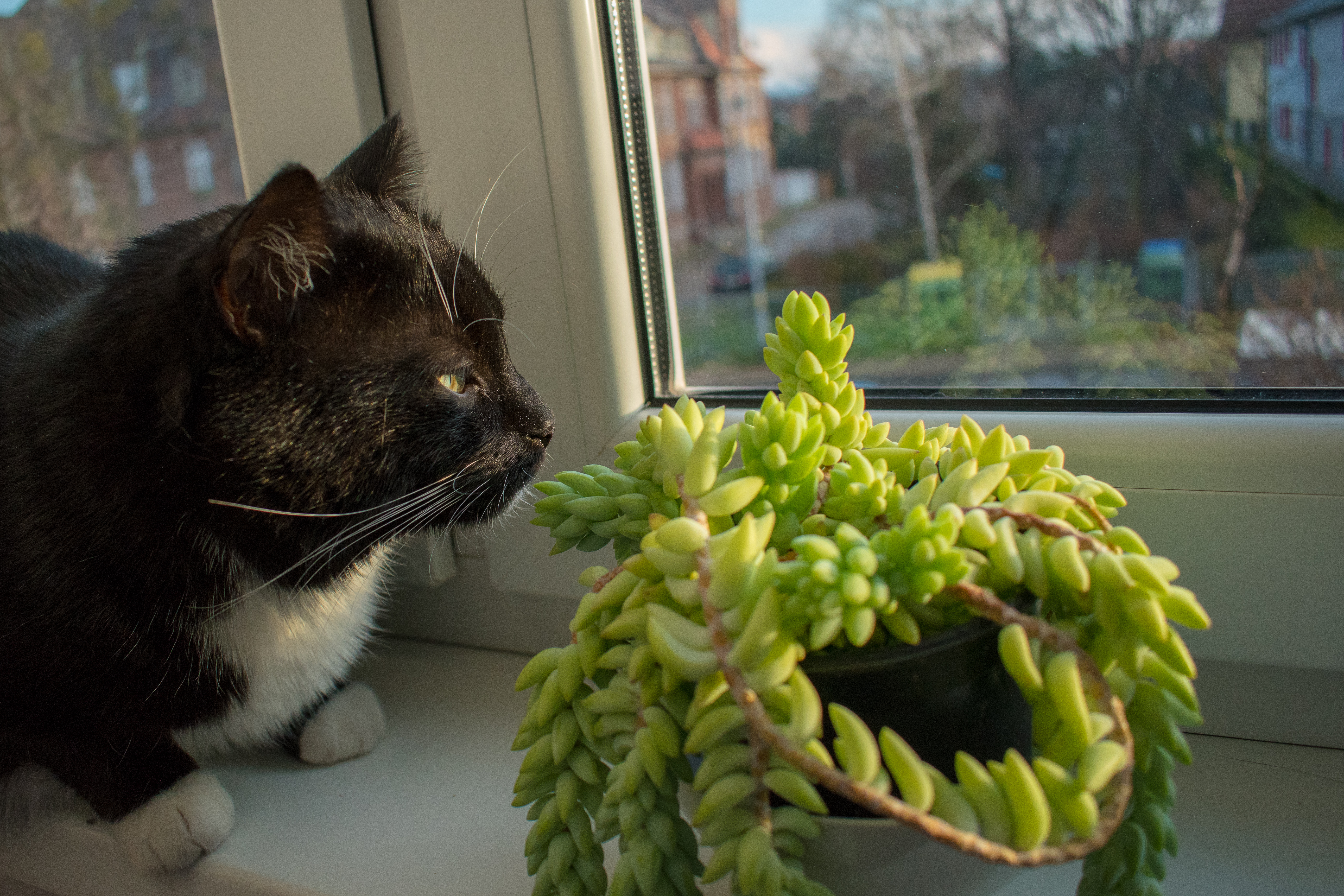 "I'm gonna eat these micro-bananas if you don't feed me well, human"
Interesting plant, by the way.