Urban sunset and a Swan.
Hello !
I want to share some of my new photos. One of them if from my home town, where I went for christmas. I found out, I love taking pictures of clouds and their different formations :).
Witam !
Chciałbym się podzielić swoimi nowymi zdjęciami. Jedno zrobiłem w rodzinnym mieście, gdzie wybrałem się na święta. Odkryłem że uwielbiam robić zdjęcia chmurom i ich różnorodnym formacjom :).

There are few islands, but many bridges in Wrocław.
We wrocławiu jest niewiele wysep, ale mnóstwo mostów.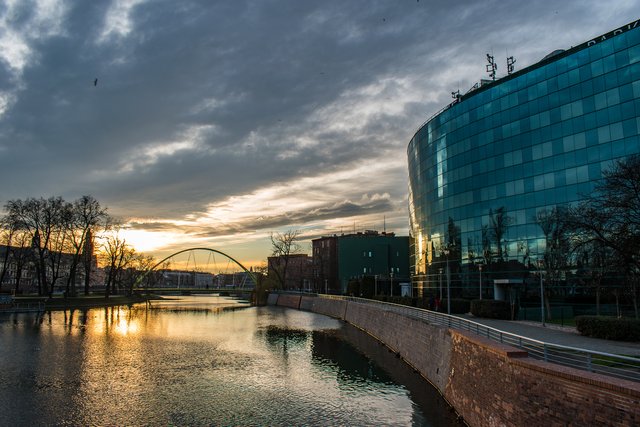 Panorama Racławicka - google it for it's interesting interior :).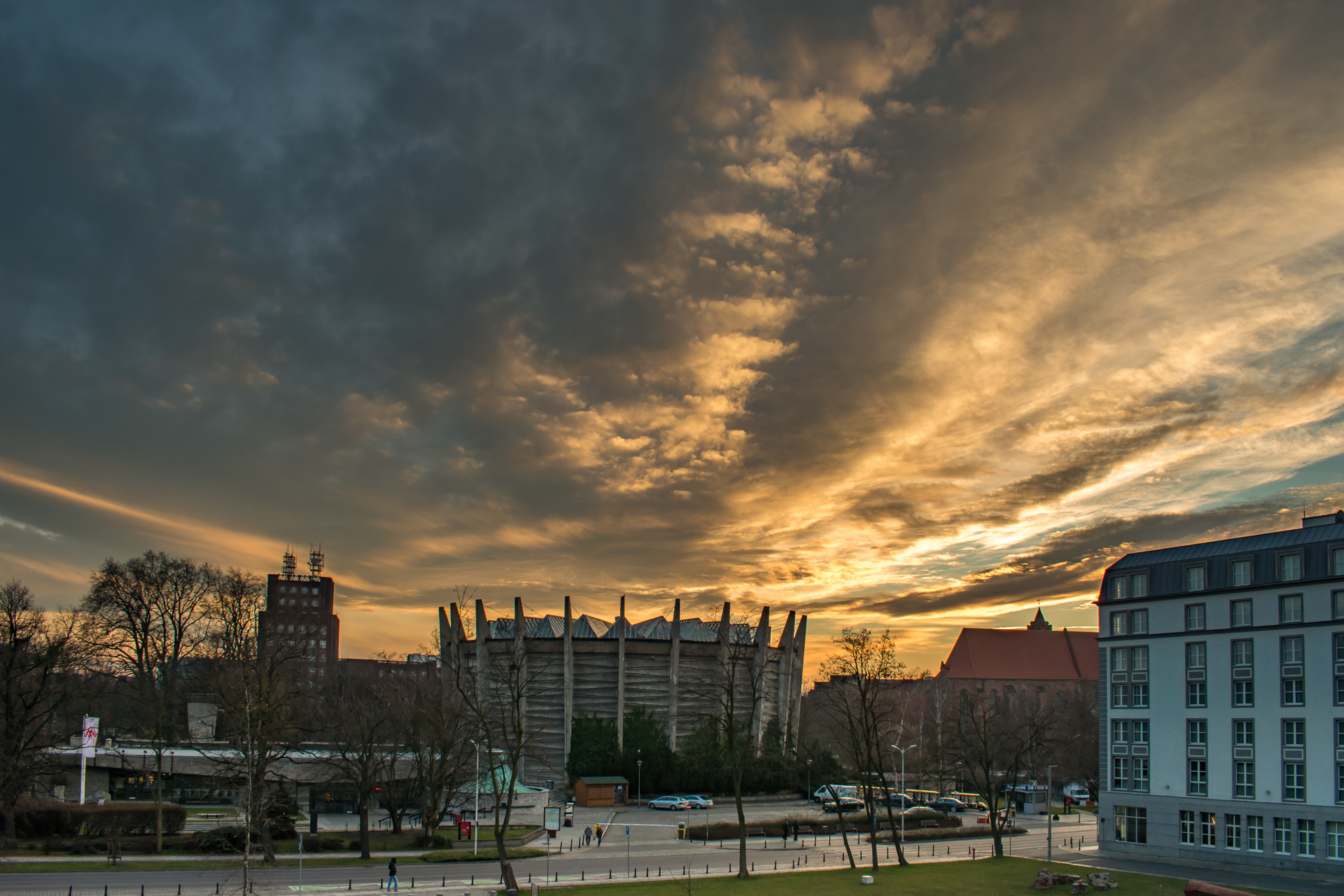 If it weren't for buildings, it would look idyllic.
Gdyby nie budynki, wyglądało by to sielankowo.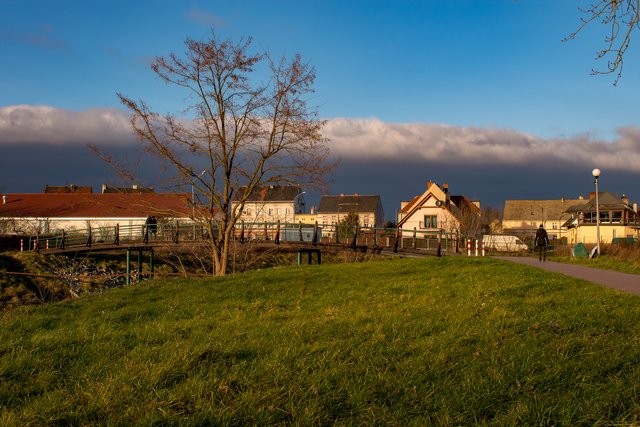 I didn't even know I could find swans in Wrocław outside of Zoo. How amazed I was.
Nawet nie wiedziałem, że można znaleźć łąbędzie we Wrocławiu poza Zoo. Jestem pozytywnie zaskoczony.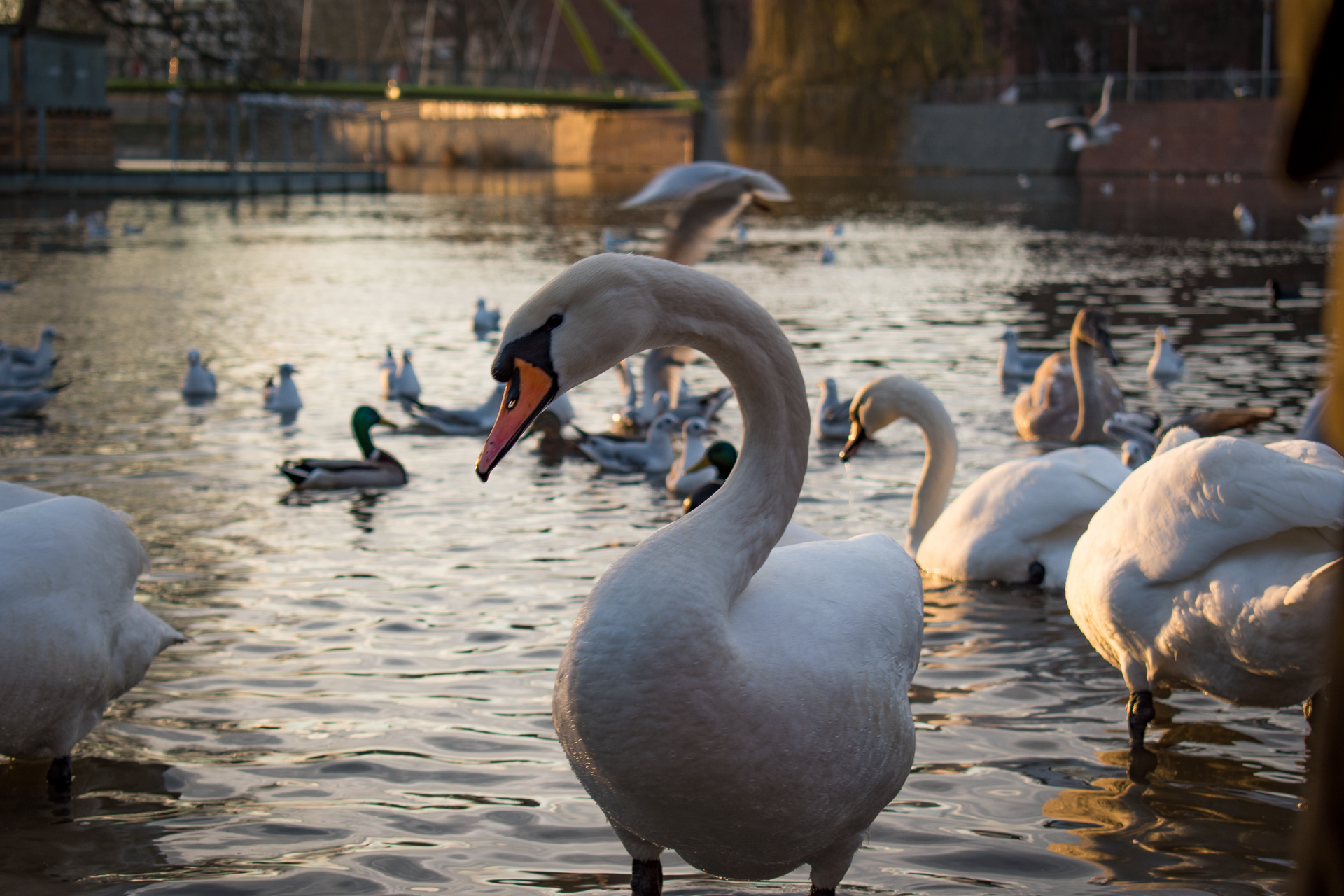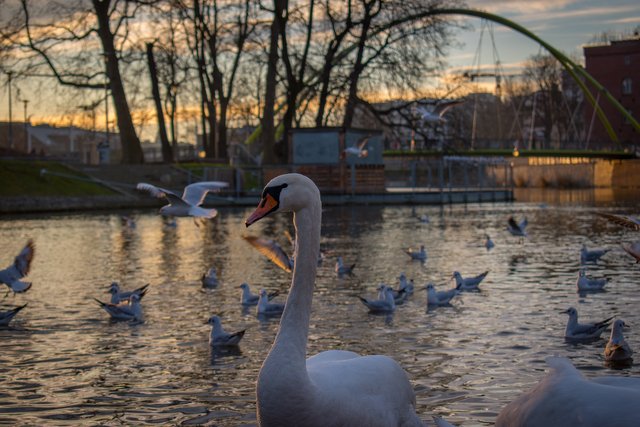 They posed nicely. Thanks and I hope you enjoyed!
Ładnie pozowały do zdjęć. Dziękuję i mam nadzieję, że się podobało!