Beautiful Chocolate Butterfly At The Leaf Edge
Butterflies are quite commonly found, with the dominant color of brown, black with whitish spots. Thorax is black with white spots, while the stomach is more yellowish and also white spots on the bottom. The size of the wingspan is about 3.5 cm, so it is considered medium size in the butterfly's relatives. These species can be found everywhere, especially in open areas, and sometimes found 2-3 individuals in one location, chatting and simultaneously fighting.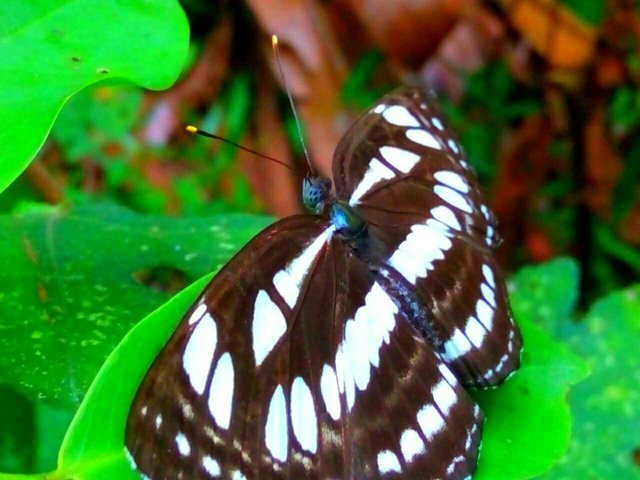 Rarely found flying high or passing for long distances. Likes hanging on the ends of leaves or petals.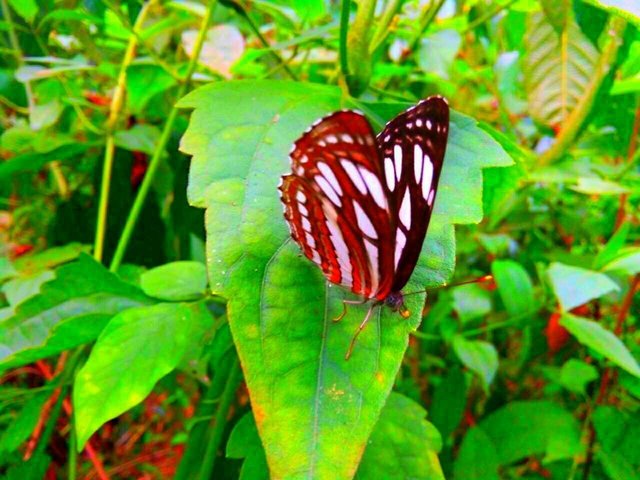 This butterfly belongs to an active species, rarely dwell in one place, for example at the leaf end. In general, like the flowers on the bottom scale, about 30-100 cm from the ground.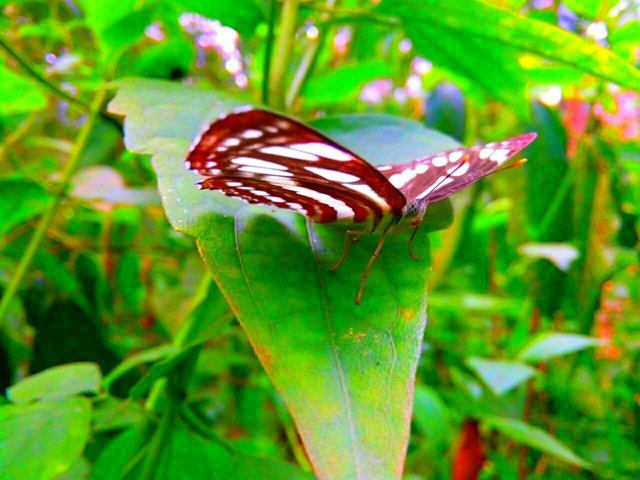 I say a thousand thanks to my good friends and friends of pride, who are always present and support my work. hopefully healthy and successful always my dear friends: @lightsplasher. @thetruth36. @good-karma. @putra-arjun. @siren7. @abdurrahman7. @icybc. @arama. @anwars. @esteemmap. @apa-cantoi.