Long-legged Fly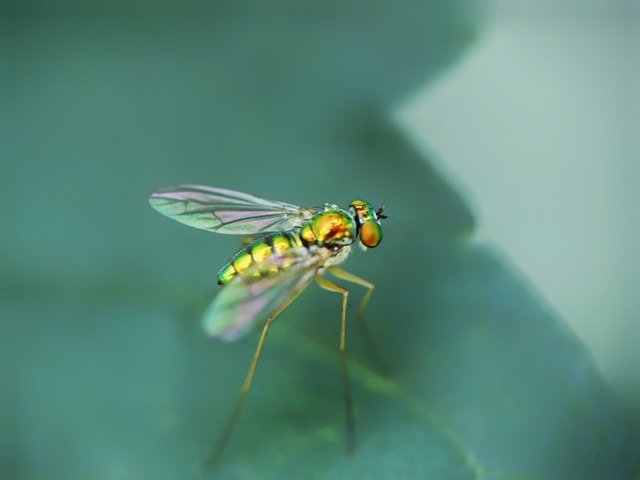 ---
Sometimes beauty comes in odd shaped packages. Like this fly.
This is no ordinary, get on your food and yuck kind of fly, it is a predator.
It keeps your lawn and garden free from smaller, more bothersome insects like mosquitoes.
Mimicking a hawk, these long-legged flies sit on a perch and scan for their prey. When they find it, they zoom down and snatch it out of the air- much like a dragonfly does.
Cool huh?
---