Another potential gate to massadoption? (KABN NETWORK review)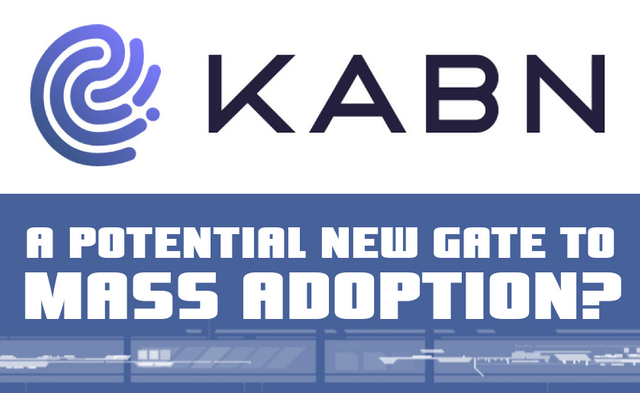 ---
Introduction
The Blockchain community has faced some drastic events over the past two years, which in many ways were far from good for the reputation, the continued confidence in cryptocurrencies and the entire blockchain industry. Especially after a series of frauds in the era of the great ICO euphoria, the voices for more regulation became loud. However, this desire for change has come not only from end users, but also from established blockchain companies. With serious interest, innovative visions and hard work they are seeking to open new avenues in this emerging industry . The associated introduction of so-called STOs (security token offerings) is certainly a path in the right direction, since they provide much better protection for the end user and investor.
In the longer term, however, the inconveniences of the past will play a minor role as reputable companies in the blockchain industry are aware of the new challenges and their deployment will provide effective tools that will establish future mass adaptation in various ways. The blockchain technology with all its diverse developments has come to stay.
Especially in terms of "mass adaptation" and potential opportunities it is definitely worth to observe and analyse new promising projects: one of these projects is: KABN NETWORK and will be considered in more detail below.
...in a nutshell and quoted from their website:
The KABN Network is an integrated suite of financial services that includes the Pegasus Flyte Visa Card, an approved crypto-linked prepaid Visa card and mobile integrated multi-currency banking wallet; KABN KASH, a robust loyalty and engagement program and the network anchor, KABN ID, a patent pending, Always On, GDPR compliant, blockchain and biometrically based, identity verification and validation platform. KABN ID is free to use service for consumers and provides continuous monitoring and proof of identity online and in conventional marketplaces.
Let's delve deeper and look at what Kabn Network is pursuing; who is behind this project, what references the initiators of the project have, what partnership exists and what benefits Kabn Network will bring to all of us in the future.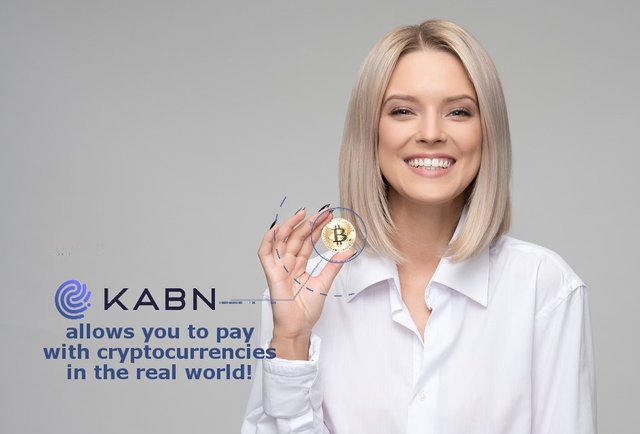 KABN brings digital currencies to the real world
Owners of digital currencies still want to be able to pay in the real world in a simple and user-friendly way. The fact is that cryptocurrencies are increasingly gaining momentum in our global economy, more and more people are buying digital currencies, and there is still a shortage of service providers to convert them into traditional fiat currencies. Especially after some projects have failed, the importance of new projects in this field, as well as the demand for them, is greater than ever. Of course, this increasingly affects younger generations who are accustomed to interacting with their mobile phones and who therefore prefer payment services that can provide easy access; be it at online retailers or in the real world. In this context, KABN NETWORK provides a comprehensive set of solutions that will enable customers to spend and exchange digital currencies online, in stores, and at ATMs anywhere in the world. It is their vision to revolutionize the way we pay.
In cooperation with Transact Payments, a european e-money institution that is a principal member of Visa, KABN NETWORK offers a certified visa card linked to cryptocurrencies. KABN will also offer a multi-currency mobile-wallet that also integrates 3rd-party wallets and exchanges for exchange. Considering that by the year 2022 alone in the US a turnover of $ 396 billion will be made by credit cards, this solution seems incredibly promising in terms of cryptocurrencies and potential transactions.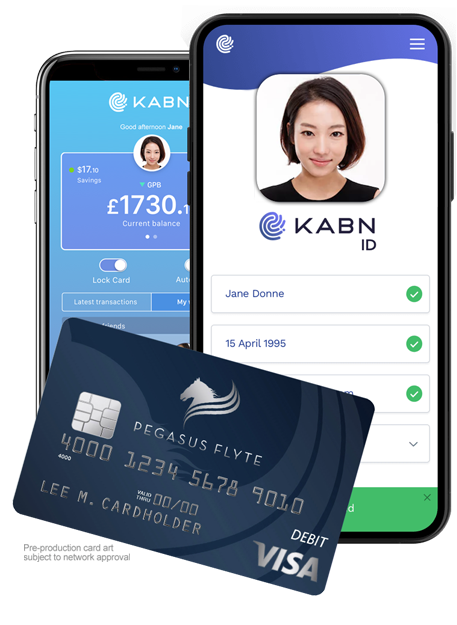 KABN brings more security - for payment and for ICOs
The Kabn Network team is aware that many potential transactions are not made because many people are worried that it is not safe or too complicated. With their sophisticated package of solutions they promise the end customer the control of all their data, ease of use, speed of execution and a reliable and secure solution. Kabn will be more than just a product, but a fundamental change. In terms of security and data control, Kabn officially filed a patent in May of last year that complies with the GDPR regulations.
The Kabn software uses a form of biometrics that confirms the user's identity but does not save it. The data are private and encrypted in this sense. The blockchain stores the data in an encrypted and tamper-proof form. This gives the user the sole control and he can decide for himself who can decrypt the data. The solutions from Kabn are not only particularly exciting in the payment area, but also when it comes to ICOs. Whereas the KYC / AML guidelines and implementations used to be quite tedious or unsafe, the new software provides a quick and easy way to verify itself. Kabn Network writes:
ID KABN is the first component of the larger Crypto KABN ecosystem. Ultimately, Crypto KABN is building a full-stack solution for crypto assets and crypto investments. This platform will offer users, investors, and entrepreneurs a secure, easy-to-use method of storing and transferring blockchain assets as well as verifying secure identities and remain compliant for which ever jurisdictions they operate. Our vision is to help build the Blockchain 2.0 landscape that will allow the technology to take its place alongside established, traditional technologies and financial instruments.
Who is behind the project KABN NETWORK?
In order to be able to assess a new project in the crypto-world for its potential success, it is always important, among other parameters, to take a closer look at the team. KABNs CEO Ben Kessler has many years of experience in finance and corporate development. He worked not only for American Express, but for 8 years for Mastercard in senior positions. In this company he was director of the U.S. market development and vice president of the global prepaid product group for 5 years. He was also Managing Director at the Bank of California and was in charge of all payment activities. A look at his Linkedin profile shows a number of other references that point to a wide-ranging competence in this area. This also applies to the rest of his team and the advisors, who you can find here.
At the same time, KABN NETWORK has a number of strong partnerships with global leaders. In addition to VISA, Pegasus Fintech, Dragonchain, Zensports and other companies Polymath is particularly noteworthy. Polymath is a global leader in software solutions to create a wide range of digital securities. Regarding the partnership with KABN NETWORK, Kevin North, the CEO of Polymath, writes:
"The intention of this partnership is to create a best practice model for customers who need help with the full lifecycle of an STO (Security Token Offering). In this model, the issuer would work with an integrated network of providers who are committed to ensuring that offerings are compliant with securities laws, rules, and regulations across multiple jurisdictions and trading platforms, increasing the value proposition by reducing the distance and friction between investors and issuers. To date, the full STO path is not clear for most of our issuers, so we formed this partnership with the intention of making this a less daunting journey."
Kabn Network will be the first organization to introduce its digital security in the form of an STO. The shares in Kabn are thus not any token without any major benefit, but actually shares in the company itself and are subject to the rights and privileges of digital securities. More detailed information about the distribution of the securities and how you can participate can be found here
here you can see the roadmap of KABN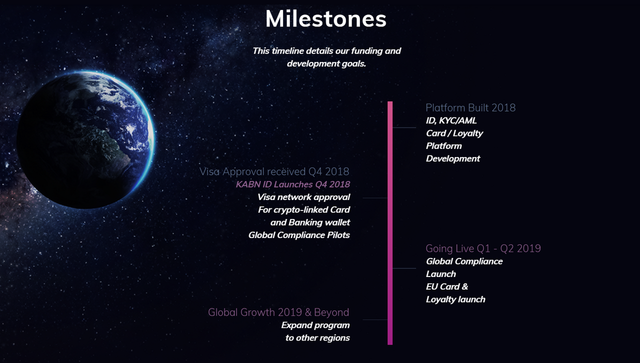 All in all, we can say that KABN NETWORK is, in our opinion, a very promising project that can pave the way for mass adaptation. But not only that, because in times when the digital banking business still brings many bad secured models, it takes exactly such a project with the highest priority on security.
---
If you are interested in Kabn Network, the following links are recommended:
the WEBSITE of Kabn Network
Read the Whitepaper of this project to get more information!
Polymath and Kabn Network partnership ARTICLE #1
Polymath and Kabn Network partnership ARTICLE #2
VIDEOS
Check out the webinar of Kabn Network HERE
Check out this interesting video of Kabn Network here
---
DISCLAIMER: the author of this article is NOT an official representive of Kabn Network. This is also not a financial advice and the whole article is for informational purpose ONLY!
---
author: mdamaris