My Pet Flap-Neck Chameleon, Named "Steve".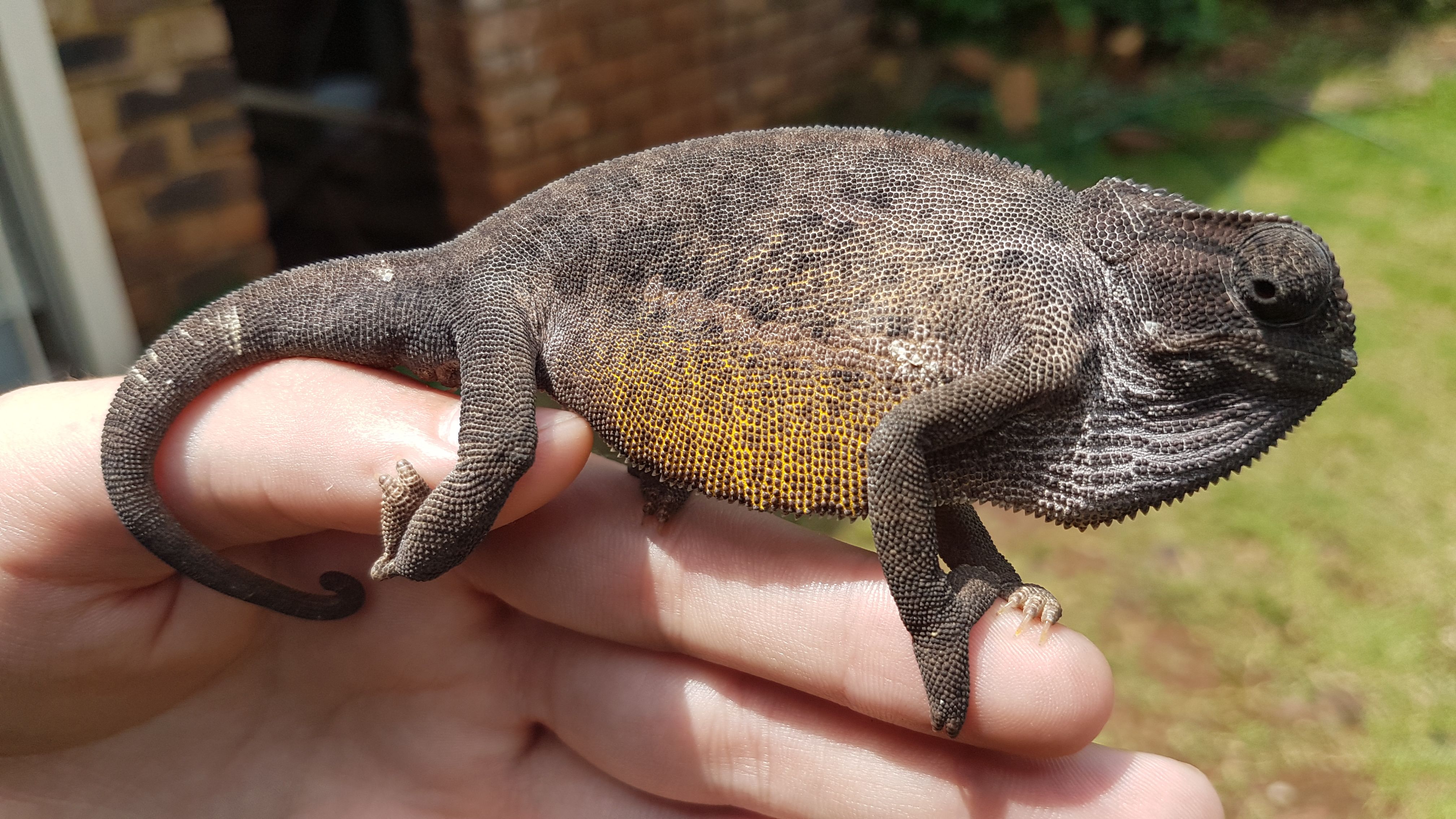 This little man, my dad spotted while driving to town from our farm, trying to cross the road. My dad immediately stopped to get him out of harm's way and to take him to a safer place, but I begged him to keep it instead, which you can see he allowed. While on our way home, my brothers and I brainstormed for a name and they finally decided after a big debate that he looked like a "Steve".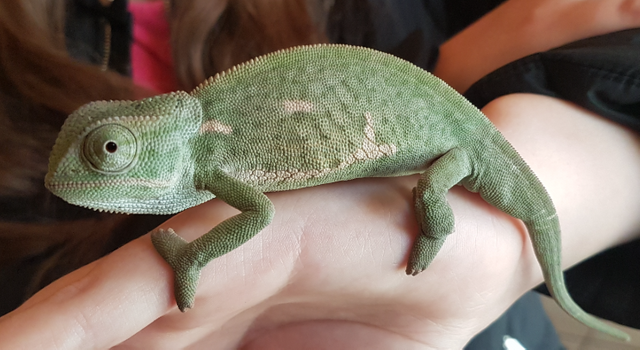 The flap-necked chameleons are native to Africa and their name derives from the large movable flap on both sides of their necks. If they feel threatened this flap raise at a 90 degree angle. The males have a taller casque and a larger flap than the females.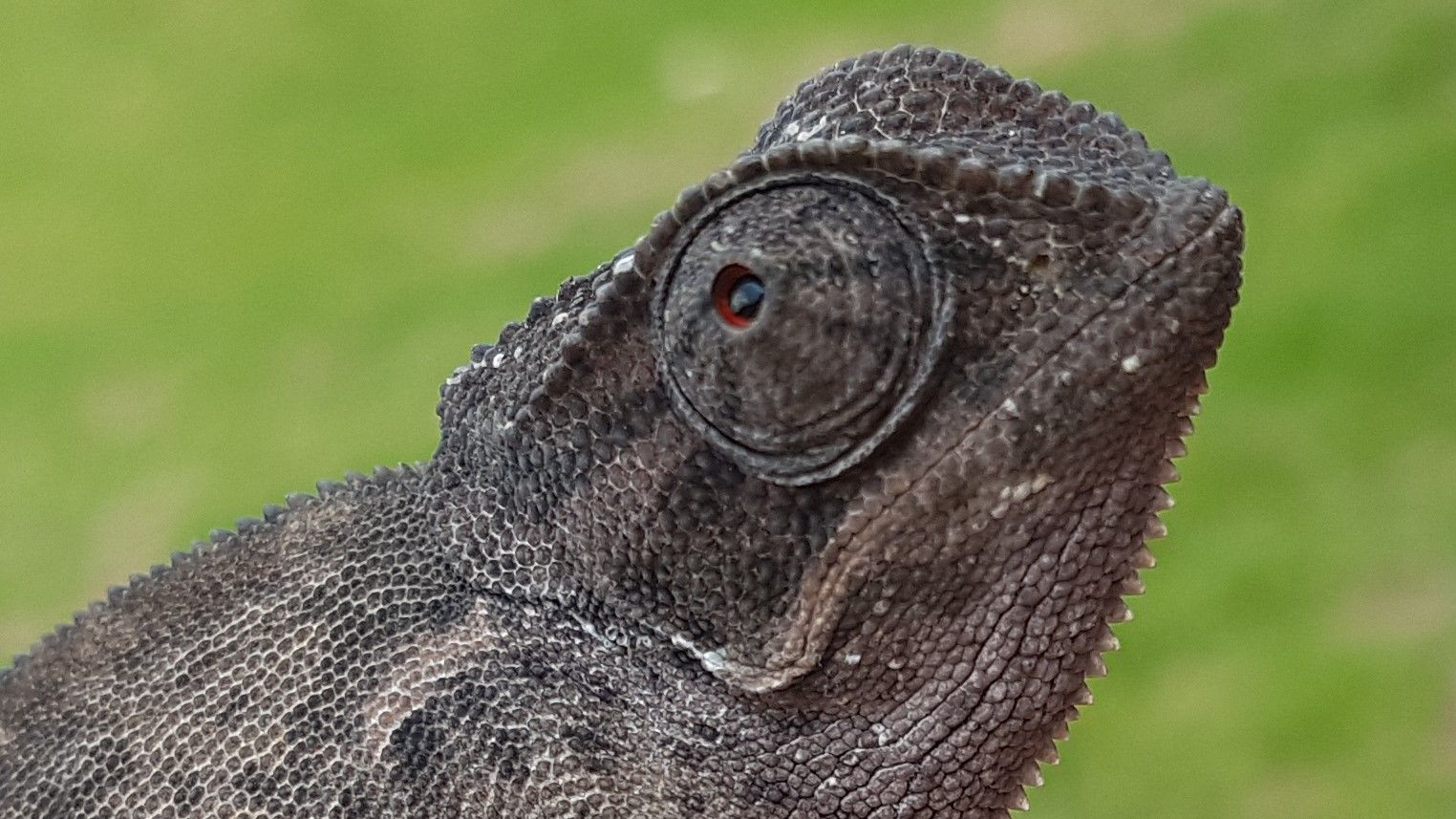 Their eyes are inside cone-shaped turrets, the eyes move independently which allows them to look in two different directions at the same time, this helps them a great deal when searching for prey.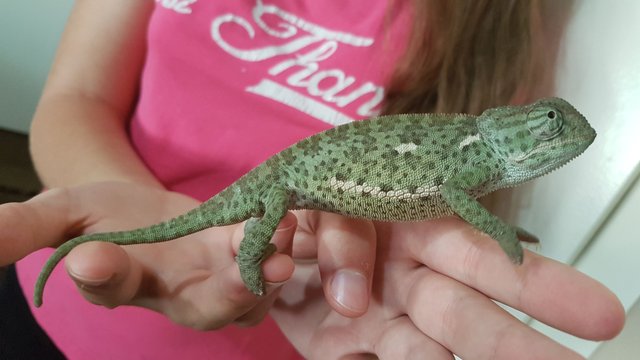 The chameleon's body colouration is light green when they are relaxed with a white stripe extending across the flanks and darker green spots all over its body. When threatened they turn a dark brown and the spots turn a bright yellow or orange, they rock from side-to-side with raised neck flaps, and expand their throat pouch and body (main photo).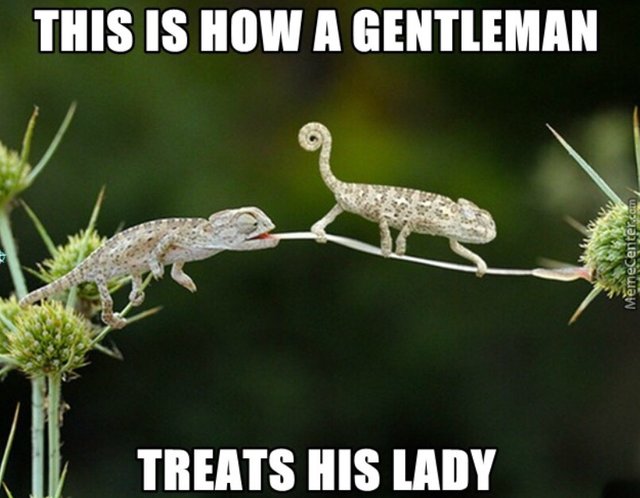 Image Credit