Yellowhead Butterflyfish - Chaetodon Xanthocephalus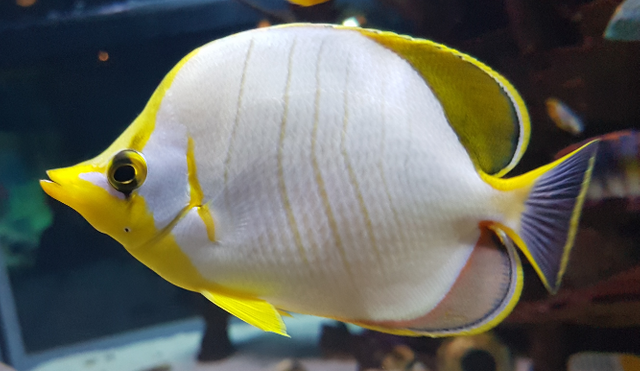 You can find this beauty in the warm tropical waters of the Indian ocean (23-27 deg C), form East Africa, Sri Lanka and the Maldives at depths of 1-30m, in algae rich rocky reefs and coral heads.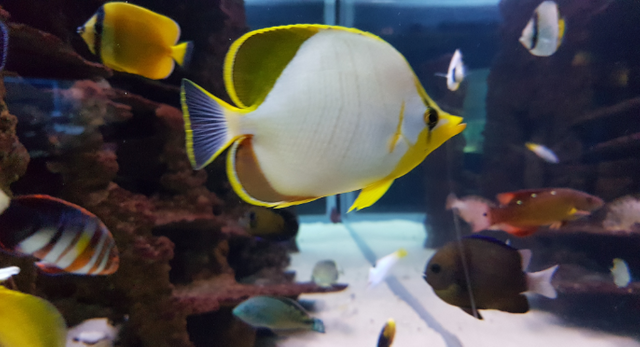 It is a small size fish which reach a maximum length of 20cm. They are territorial and aggressive and if kept in captive you need a tank of at least 500l with adequate swimming room and plenty of hiding places. Mostly solitary but also form loose aggregations (5-8 fish).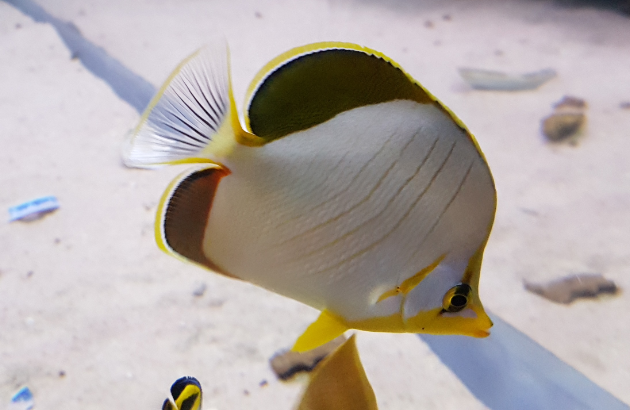 **The Yellowhead Butterflyfish has a white body with a distinctive yellow head with a black band through the eye, 4-5 v-shaped darker pale white lines across the body, the dorsal and anal fins are a deep mustard yellow to brown.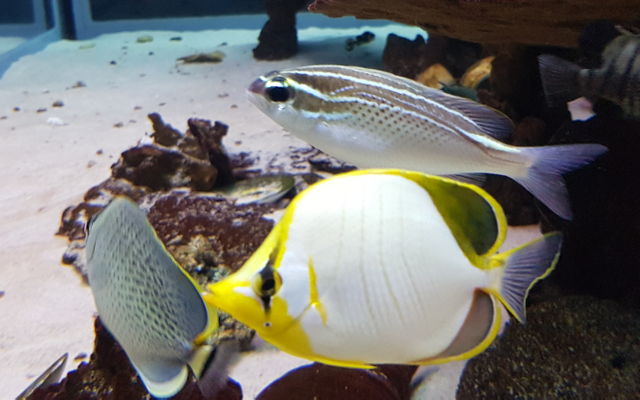 They feed on soft coral, algae and invertebrates but absolutely adore tubeworms.
Fish Proverbs
Don't stand by the water and long for fish; go home and weave a net.
Give a man a fish and you feed him for a day. Teach a man to fish and you feed him for a lifetime.
All cats love fish but fear to wet their paws.