A UV-Blacklight Shoot with Lyric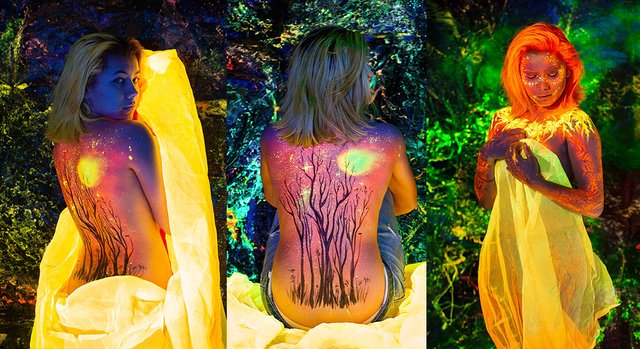 A UV-Blacklight Shoot with Lyric
This next installment from my ultraviolet/blacklight phototography series came a little last minute with organising when Davao, Philippines based hair & makeup artist Sarah messaged me on IG. She was coming to Sydney for a few days and wanted to collaborated on a shoot while she was here having missed the chance during my travels to Philippines shooting underwater.
She was all in for playing with UV but also had the problem of a number of carryon makeup equipment being confiscated during her connecting flight (In Dubai I think) due to some fresh airline laws in place. I hate when airlines do this but luckily I have a fair bit of resources/tools on hand so just her skills required.
I found our model the day prior through usual FB modelling/photography groups which can be a godsend when you need to fill creative team fast.
Working out a concept Sarah decided she wanted to paint the models back and we will use fabrics and such to create a few looks. For the back drop I started with a black plastic sheet then swapped it for an older sheet that's been accumulating paint from past shoots to form an interesting glowing background.
The final look she painted her all orange I think sort of going for the lava goddess look of Te Kā in the animated movie Moana. Lyric is Polynesian so maybe that had some influence to this last look and like in all shoots some looks/styles work and some don't but either way its all fun and learning.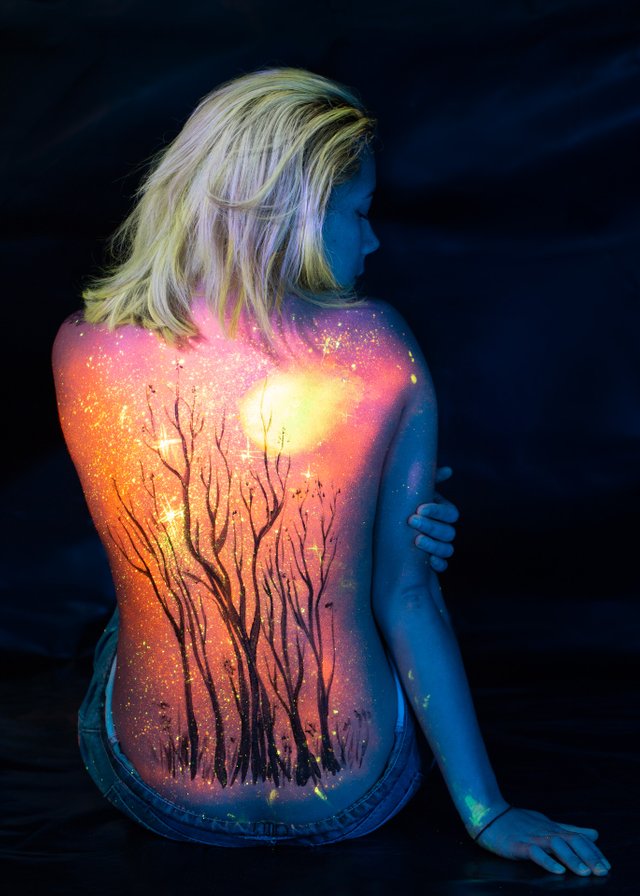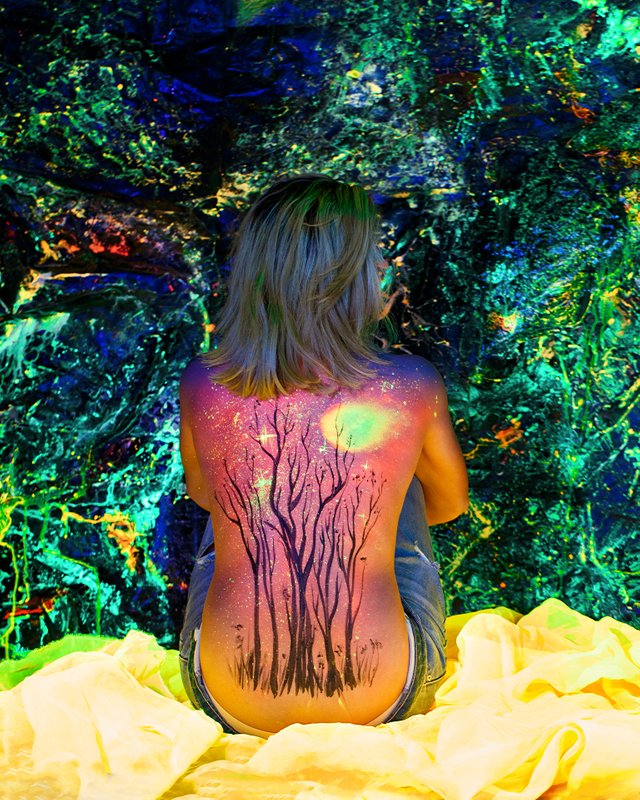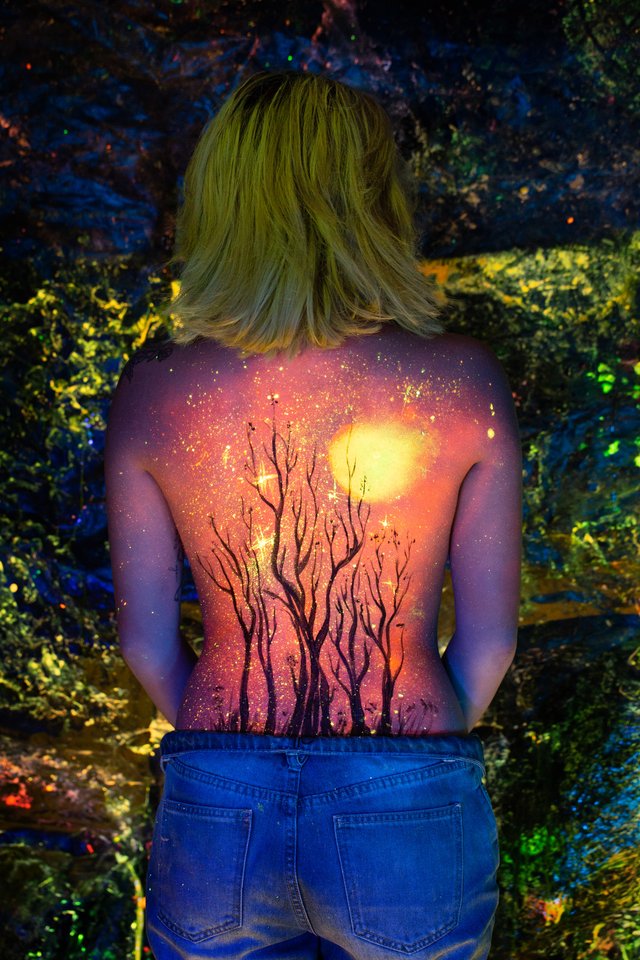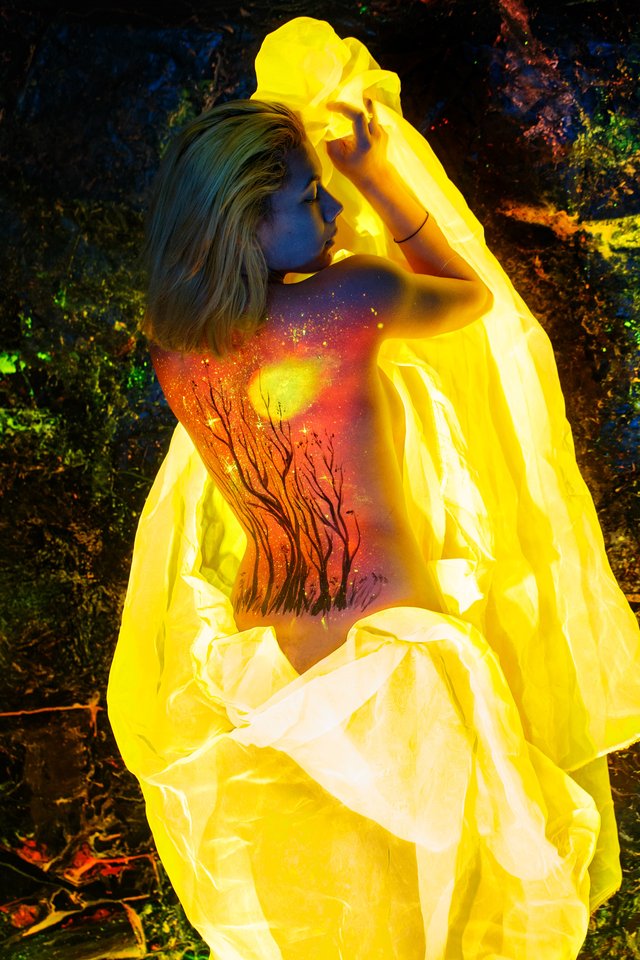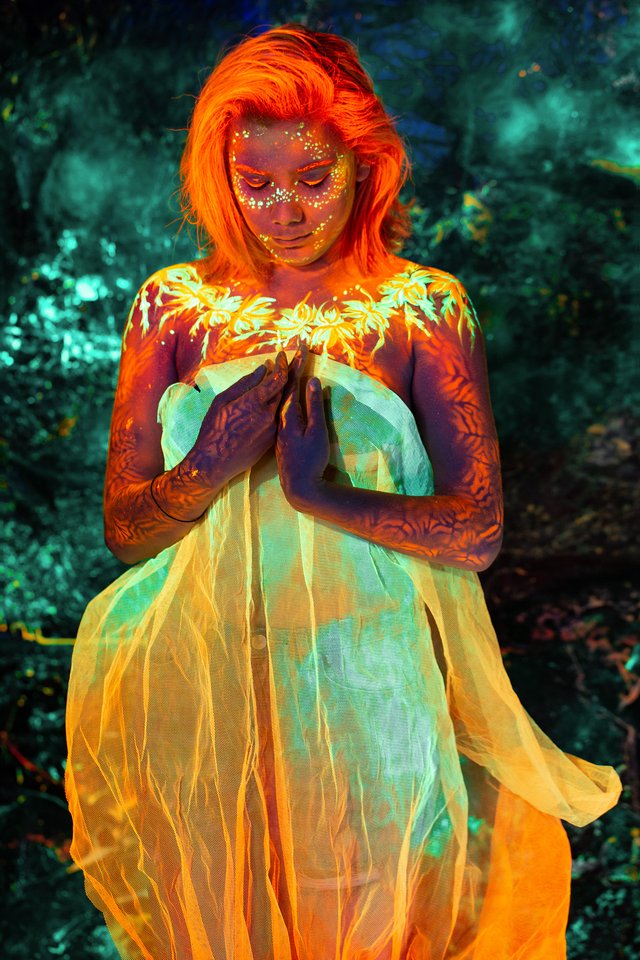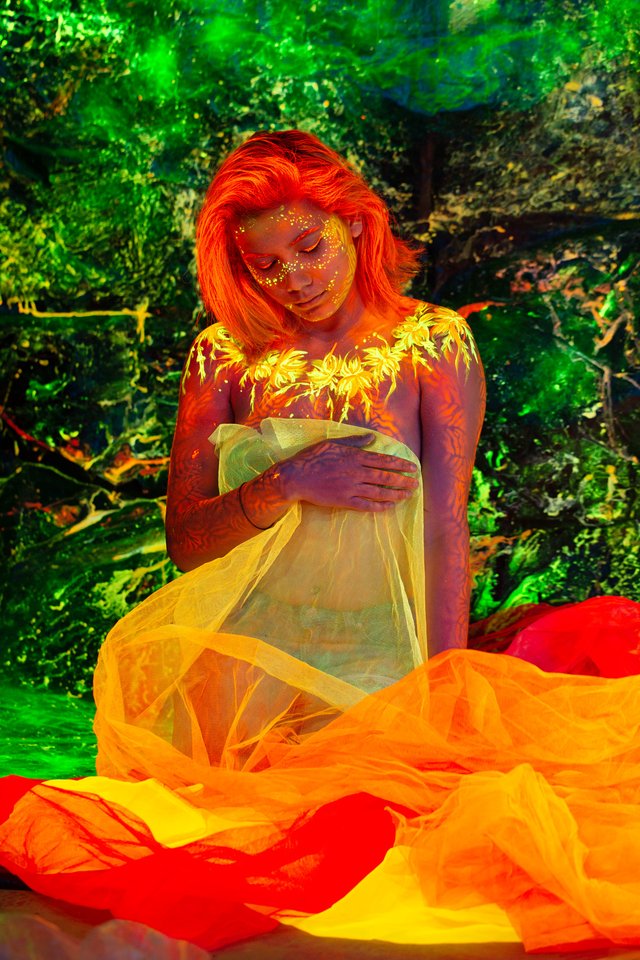 Equipment
I photographed this project using my trusty but old Canon 5DmIII and swapping between 100mm Macro 2.8L IS and 70-200mm 2.8L IS with Yellow correction filter.
My lighting is in the form of a modified 600w 450nm Blue LED flood lights which have been used in previous shoots. I've been building a new 365nm rig but just wasn't ready for use at the time.
Team Credits
Model: Lyric IG: http://www.instagram.com/lyric_tt
Photography: Chris David IG: http://www.instagram.com/chrisdavidphoto
HMUA/Bodypainter: Sarah Mañosca Suyom IG: http://www.instagram.com/sarahsuyommakeup
---
These personal creative shoots are always self funded projects I do for the sake of creating some new art and challenging myself technically and creatively to improve as a photographer/artist. This doesn't come easy with all the burdens that come with trying to make an income in the creative industries so always appreciate the help, support and feedback from others. Always appreciate recommendations to potential commercial clients or sponsors to continue working in this industry and keep these creative projects alive. Cheers Chris