Ultraviolet - Blacklight Photography with Hannah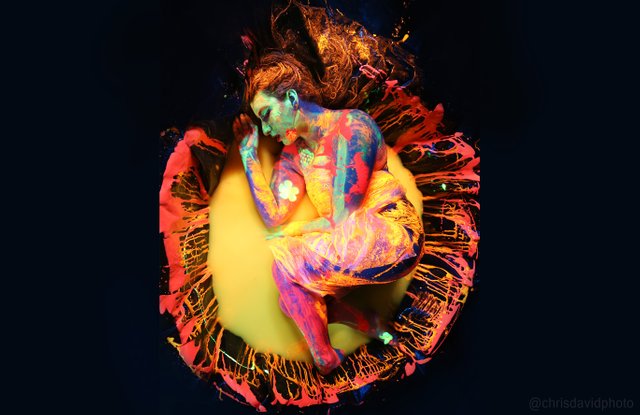 Meet Hannah - Sydney based professional mermaid, actress, model and event manager.
I've first photographed underwater as a mermaid some years ago and this year she was keen to impromptu model for one of my UV shoots. Being in Winter creates a lot of challenges and especially more so in the evenings.
She offered a barn/shed space for us to shoot in since these shoots can get rather messy. The concepts we were playing around was a glowing rock pool and viscosities.
I covered a kids pool with a black plastic sheet that we poured a bucket of hot water followed with some UV paints while she applied some paints/makeup onto her skin. Being cold and a heater having almost no effect in a large space we skipped doing too much detail work especially with airbush and just kept things liquidly and messy. Playing with viscosities I mixed various amounts of warm water before applying in various ways.
It didn't react the way intended but still worked regardless.
At the end we decided to get rid of the water and shoot flat on the black backdrop before calling it a night.
I photographed with a Canon 5DmIII, 16-35mm f4 IS and 100mm 2.8L Macro using a yellow correction filter.
The lighting used was custom made 450nm Blue LED floods that requires a yellow filter in front of the camera to correct the colour. The lighting technique used was originally developed for glow diving to show bio-florescence in marine life but I've found it worked particular well for UV photography and video work.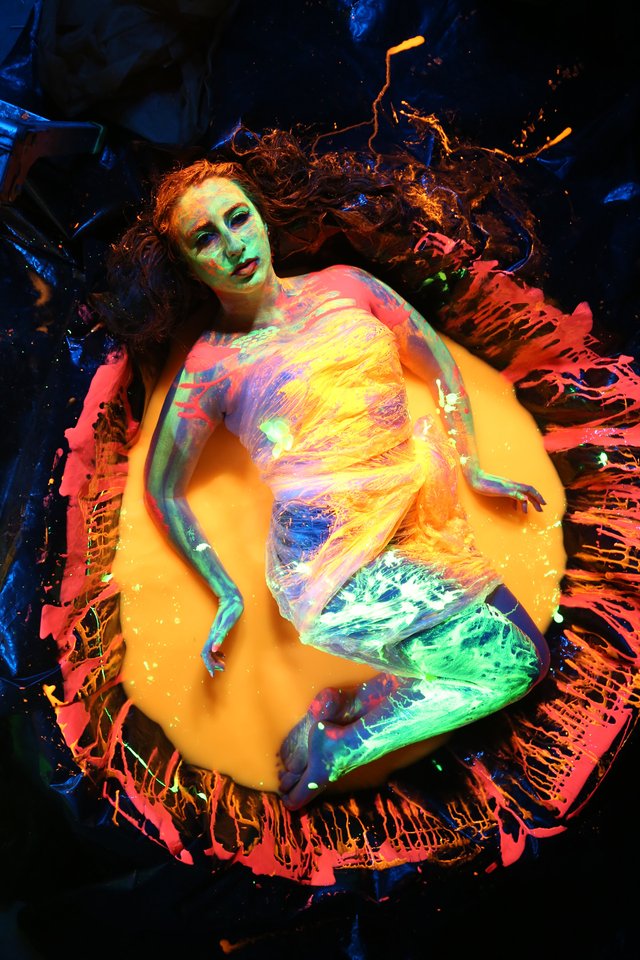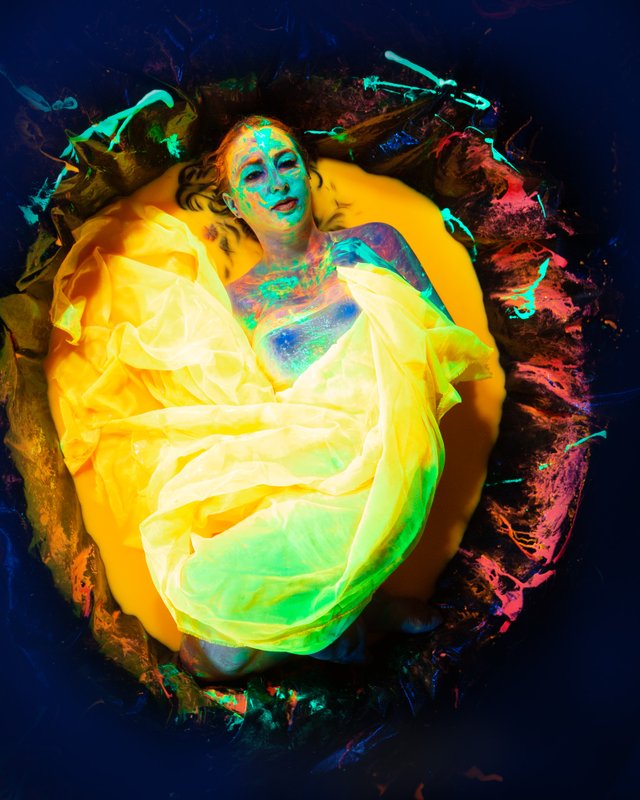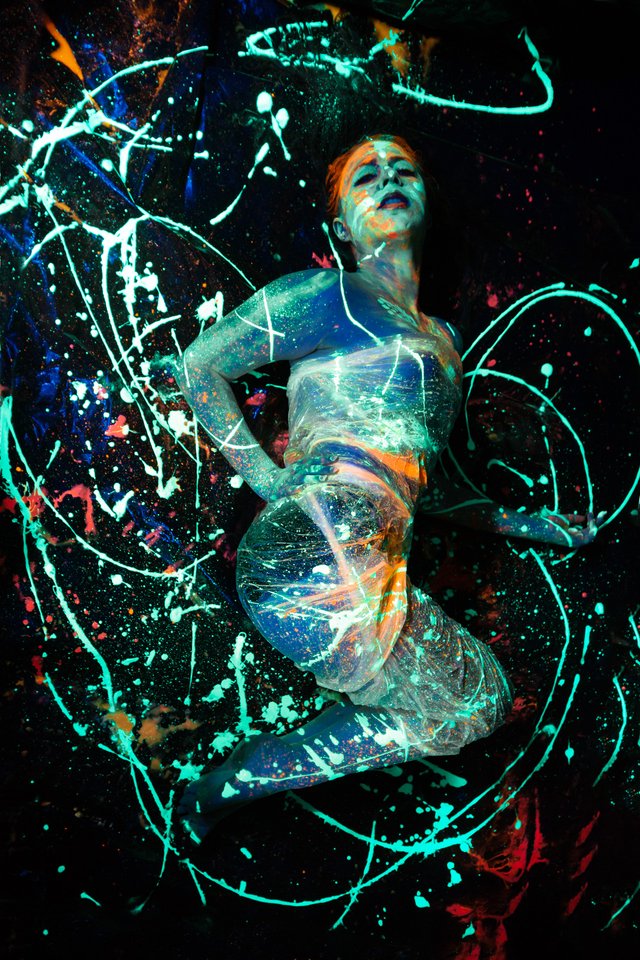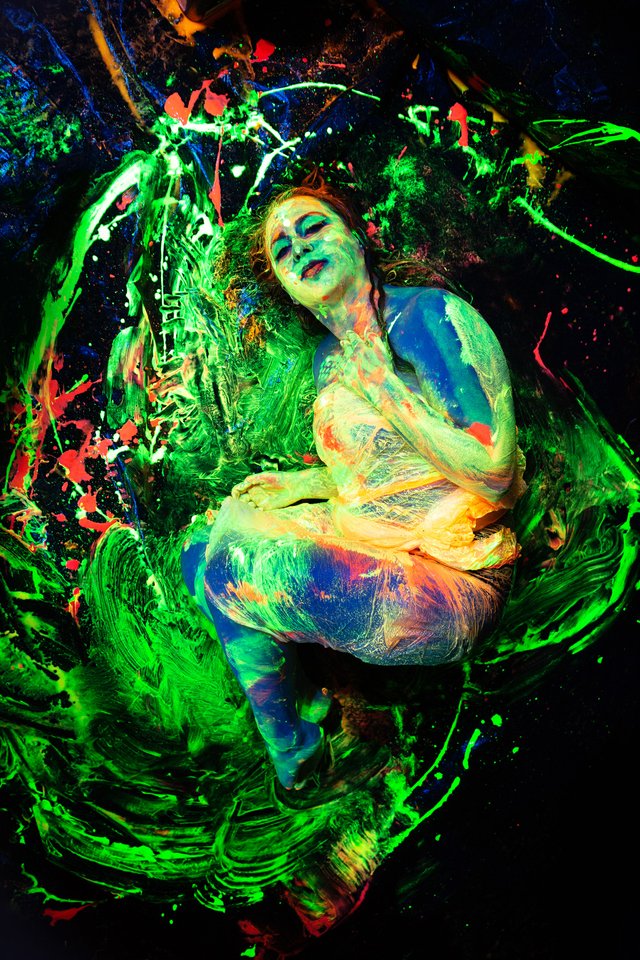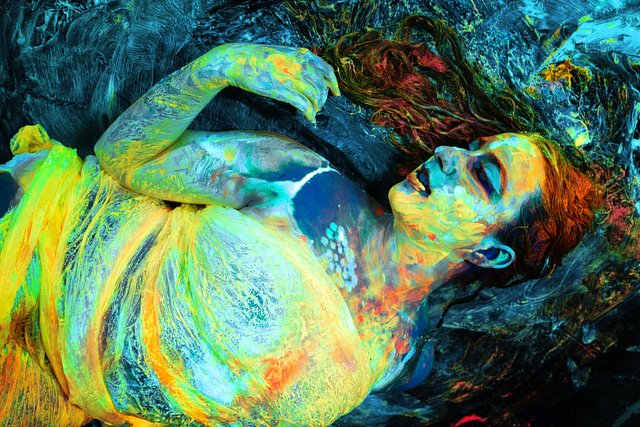 Hoped you like this one from my personal artwork series.
Its been a challenging year to date in many aspects especially my personal life that keeps me a little more inactive in these platforms then I wish to be. Hopefully will get back into the swing of it here.
---
These personal creative shoots are always self funded projects I do for the sake of creating some new art and challenging myself technically and creatively to improve as a photographer/artist. This doesn't come easy with all the burdens that come with trying to make an income in the creative industries so always appreciate the help, support and feedback from others. Always appreciate recommendations to potential commercial clients or sponsors to continue working in this industry and keep these creative projects alive.
Cheers
Chris
---


#teamaustralia