Someone Needs My Attention, Someone Distracted Me.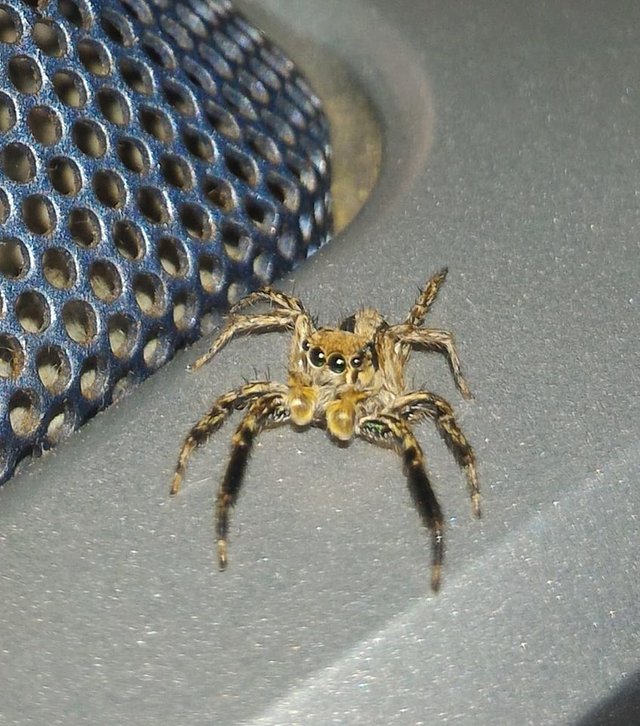 Hi
Steemian's good afternoon to all. First I would like to state my side why I stop making my daily feeds, I mean no sort of stop hehe just lack of time because of the upcoming schedules this month. But before I start my story I would like to introduce my little friend while I am making my output in barangay assembly. Please welcome my little Tarantola hehe he/she was trying to distract me while I'm working the minutes of my first barangay assembly which is I am very scared haha.
So here I am again not very actively participate but I am trying to.
Why? because I was hired by the Department of Social Welfare and Development (DSWD) KALAHI-CIDSS NCDDP Kabit Bisig Laban sa Kahirapan Comprehensive Integrated Delivery of Social Services (CIDS) National Community Driven Development Program.
Very, very hectic schedules this month that is why I have no time to make my daily post because this month we are conducting Municipal Orientation regarding the purpose of the process what is KALAHI-CIDSS NCDDP.
After the Municipal Orientation next is the first Barangay Assembly, by the way, we have 30 Barangays in the Municipality of Macrohon. So each barangay is needed to conduct the first barangay assembly and the Community Empowerment Facilitator (CEF) is not enough to cater to their schedules.
What we do is to make sure that all barangay assembly will be catered by the end of January because by February the whole month is the Barangay Participatory Situational Analysis (PSA) The time that the barangay community Identifies the problem of their barangays.
I hope we still manage the timeline we commit. That is the reason why I am not active for now because of the bloody schedule until march.
So again KALAHI CIDSS-NCDDP or KC-NCDDP (Kapit-Bisig Laban sa Kahirapan- Comprehensive and Integrated Delivery of Social Services - National Community- Driven Development Program), is a poverty alleviation program of the National Government implemented by the DSWD. The Department of Social Welfare Development Program has a 3 core program which is the 4ps Pantawid Pamilyang Pilipino Program also known as 4Ps and SLP The Sustainable Livelihood Program (SLP) is a capability-building program for poor communities to improve their socio-economic conditions.
Thank You