Some Perspective on Walls — Silver Leaf, Storm Clouds, and Ancient Stone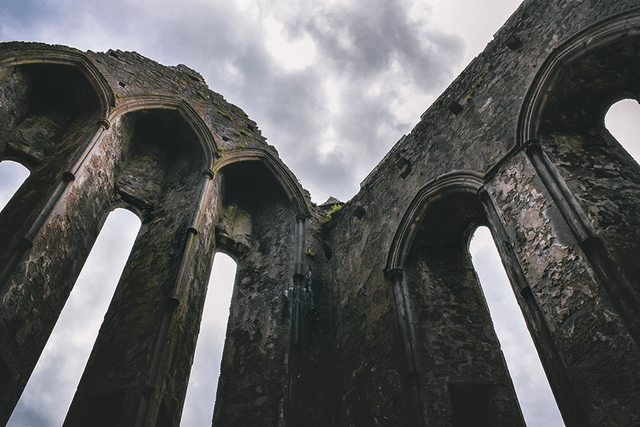 Do you find the symbolism of walls inspiring, or constrictive?
      I took this picture laying in the grass in some ruins in Ireland, waiting for a storm to roll in and engulf me. I find I come back to it so often that I've decided to have it printed and gild it by hand with silver, so it can take up an entire feature wall in my home. After a lot of thought on why I love it so much, I realize it's not solely the beautiful aesthetics or the evocative memories — when I see it, my heart swells, because I connect deeply with walls.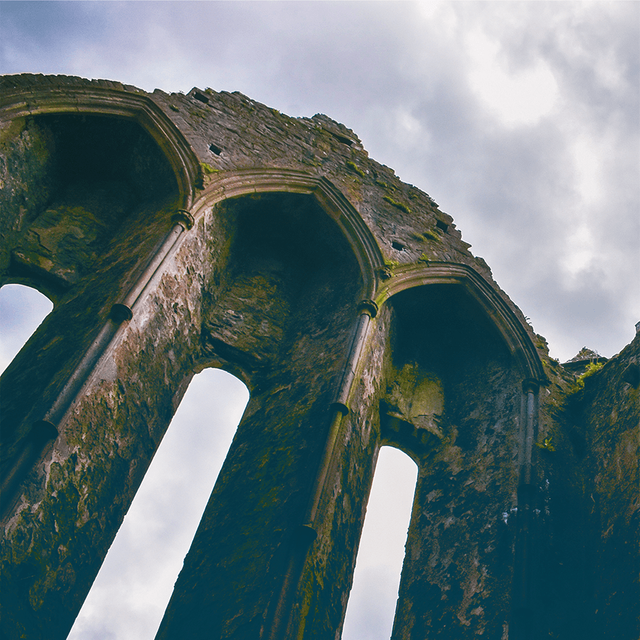 So you're closed off? Or feel trapped?
      Nothing could be further from the truth. When I look at this picture, I get the overwhelming urge to close my eyes and breathe deeply. I get caught on the edge of expecting a refreshing, cold gust to blow the deep green scent of rippling grass through my hair and into my soul. I see ancient strength; a beautiful frame for the world around me; protection and imperfection weathered with the reassuring patina of years of experience.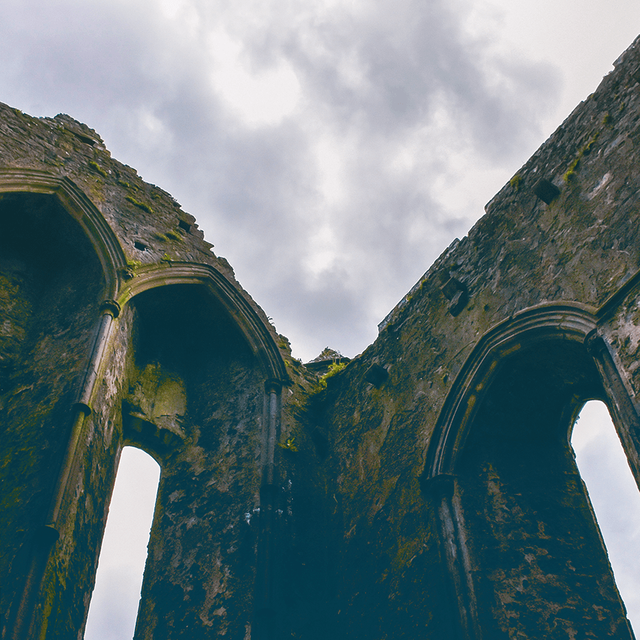 An anchor in uncertainty. A landmark amidst change. A base to build off of. A blank canvas.
      With a wall in front of me, very rarely do I feel blocked, or contained. Maybe this is an exercise in perspective, but even with the presence of something greater and potentially impenetrable standing in my path, more often than not the result is a challenge. Inspiration. Will I scale this wall? Build it into something even more grand? Will I ornament this waiting space to reflect my being here? There is something about decorating the walls that shelter me with the walls that captivate me that makes me smile.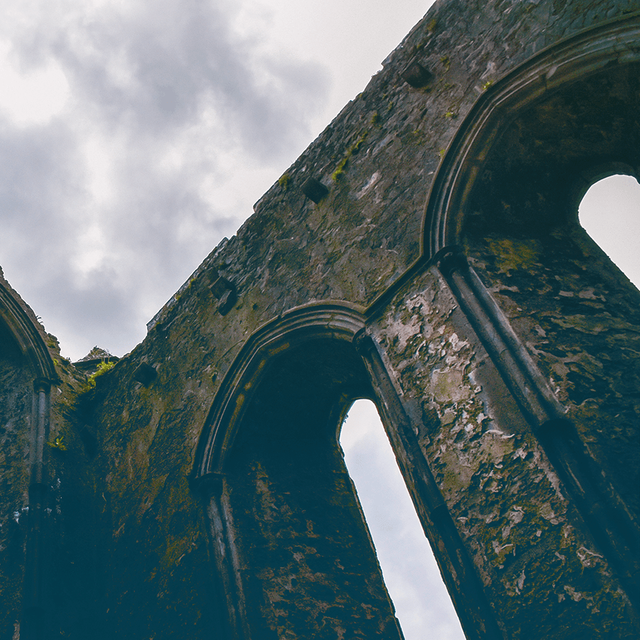 Back to the wall.. is the strength of the universe behind you, helping you brace the weight on your shoulders?
      Sometimes, we have more control over our desperation than we're lead to believe. Should you find yourself in that position... lean back. Rest against that wall — take a moment to regain your strength and ground yourself in the knowledge that it isn't leaving, and neither are you. I can't promise it will always work, but I can tell you that the first step to breaking down walls (or building them stronger) is to really, truly see and feel them.
It is almost certain that I will never physically touch these particular walls ever again.
      And yet... I'm sitting here with my fingers covered in glittering silver foil, carefully massaging glints of metallic energy into the roiling clouds of the photographs. As I hang each in its place, catching the light as I move around the house, I'm reassured that they and their symbolism will never be far from my reach.

If you'd like a set of the prints in this triptych, or the original, let me know and I'll mail you some.
These photos and words are my own work, inspired by travels all over this pretty blue marble of ours. I hope you like them. 🌶️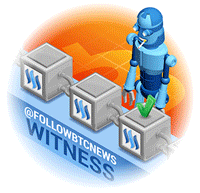 Hi, I'm Crimmi. I run a top 20 STEEM witness with my project partner
@followbtcnews
. Please reach out to us on Steem.Chat or Discord any time! If we haven't earned your vote, please consider
SteemTipper
, our community work, and
STEEM.Chat
—
vote for followbtcnews
if you feel we're doing a good job.