Soldier's Remains brought home on my flight to L.A.
My flight home from L.A. last month had a surprise. There was a special ceremony for a WWII soldier's body being brought home to his family after 77 years!
Here is a panoramic from the window inside the plane: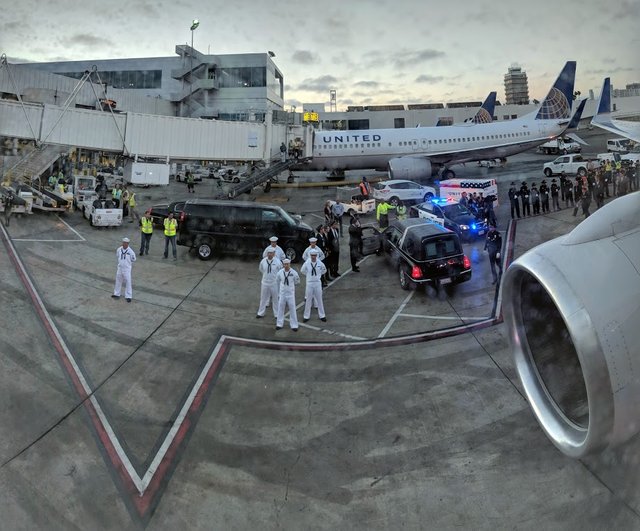 A man in my row was a current United pilot and former service member so I asked him what was happening. He said that many of the soliders who died in the Pearl Harbor attacks were entombed in the ships below the surface. Finally, when there was sufficient technology to retrieve the soldier's bodies, they were too badly decomposed to recognize. All of the bodies were subsequently sent to Washington D.C. for safekeeping. Now that we have DNA technology, they are able to check against living family members so that each soldier can be sent back to his familiy.
I think I found a specific story about my flight and the soldier who was onboard here.
Here are two pictures from the onboard escort heading off the plane: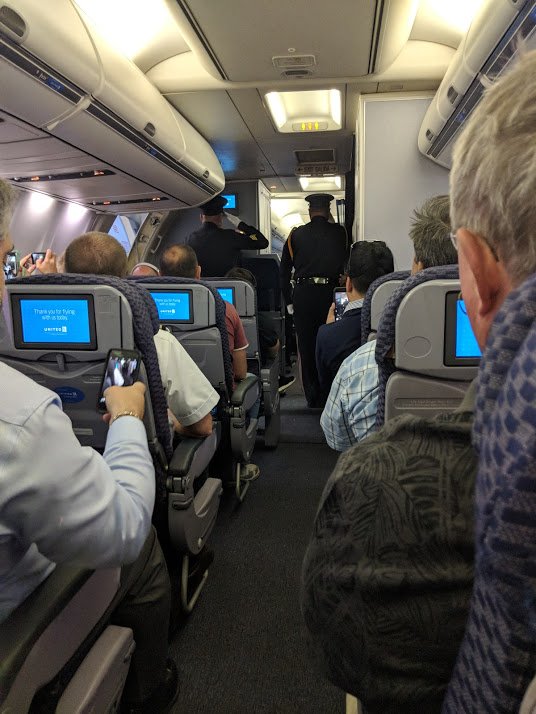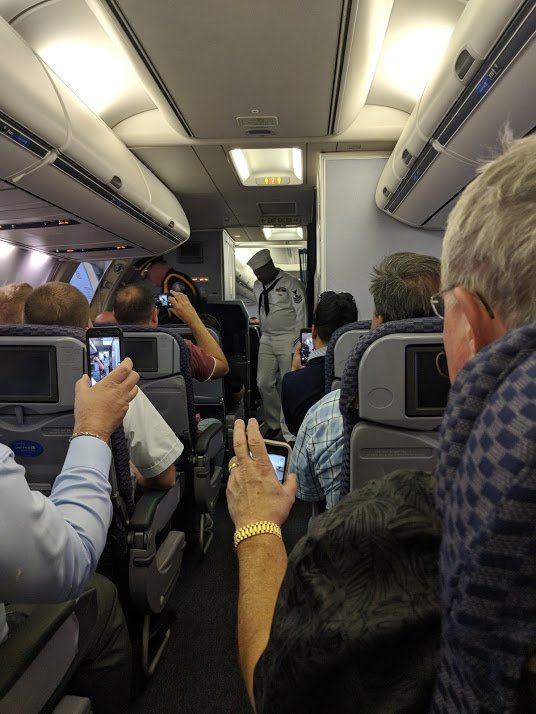 This is another panoramic from inside the terminal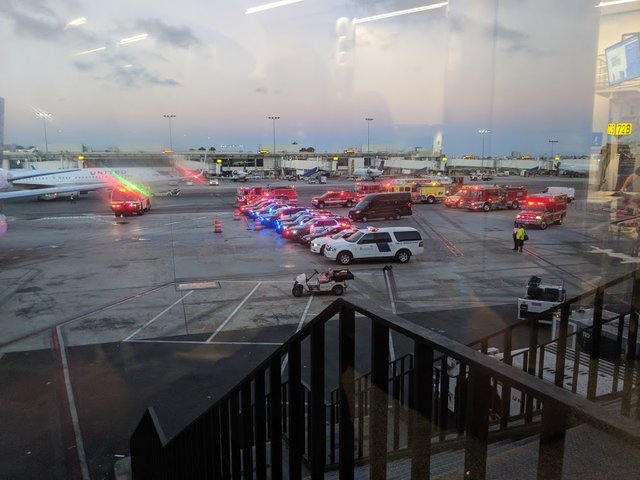 Something interesting to learn about and experience - thanks for stopping by!