Berlin - Cafe Moskau
Berlin - Cafe Moskau
The Cafe Moskau is located at the Karl-Marx-Allee at east Berlin, district Mitte. On the other site of the street is the "Kino International" located which I already have presented here on my Blog.
The Cafe Moscow was built from 1961 - 1964 by the Architects Josef Kaiser and Horst Bauer as an restaurant with almost 600 seats. At the opening, the ambassador of the UDSSR give the Owner the so called Sputnik as a gift. The Sputnik is till today assembled on the top of the Facade at the Entrance.
The Signature on the roof "Cafe Moskau" was designed from the graphic artist Klaus Wittkugel.
The building is on monument protection and you have currently no access to the inside. I notice this building could be rented for some private events. I would like to see it open for everybody...
I really like the this building for its nice, modern and transparent architecture. It also looks amazing In the evening, I will try to take some photos if there is some lightning inside.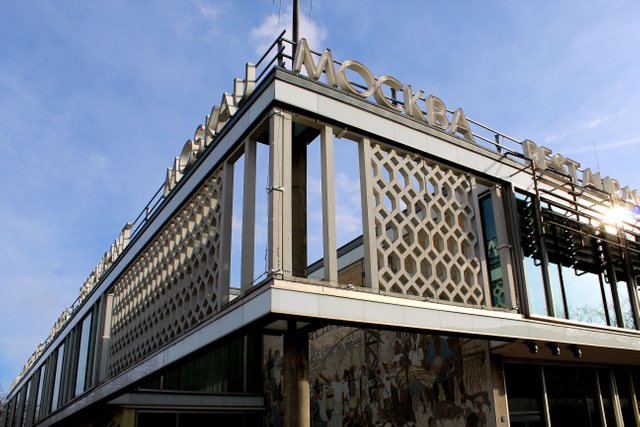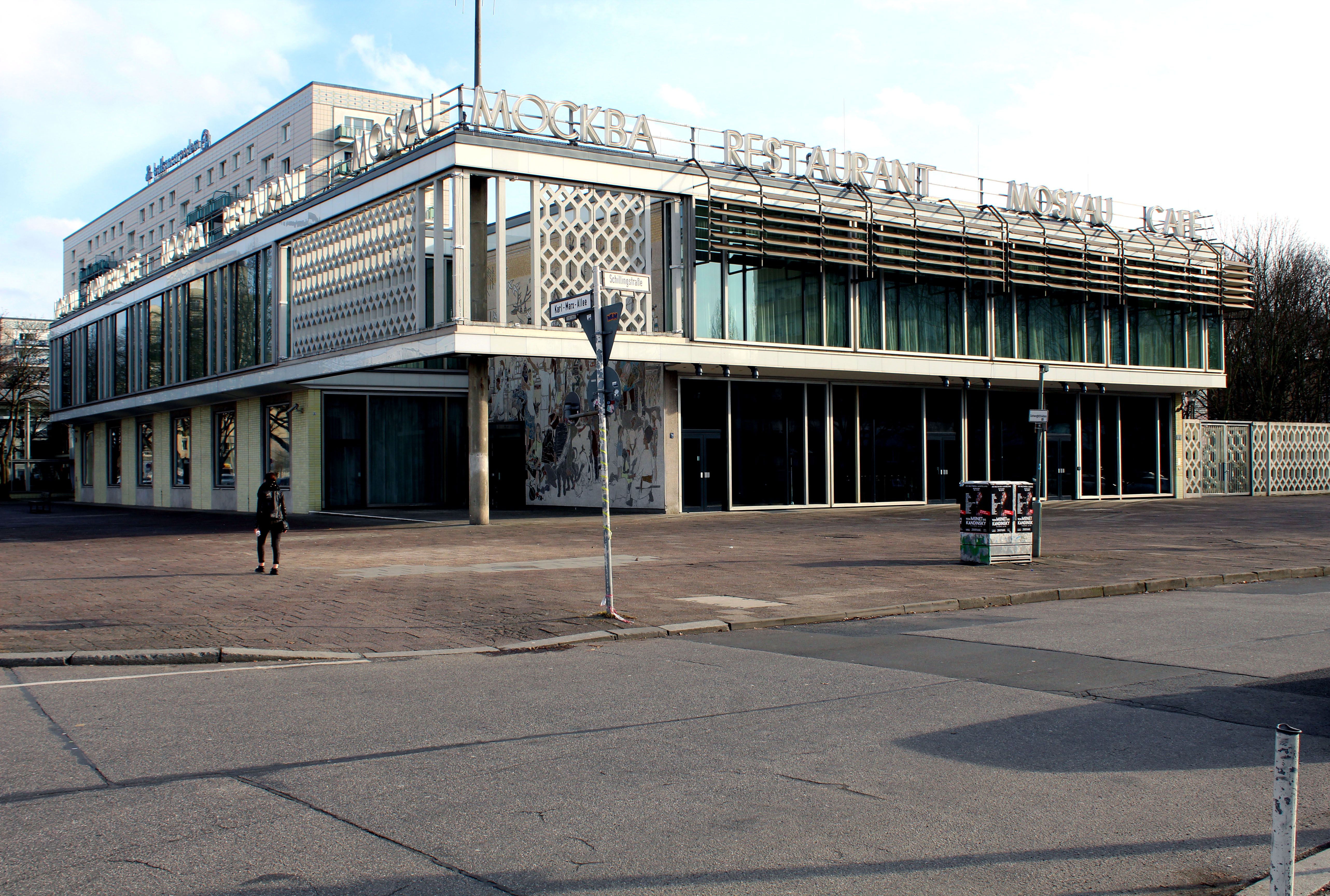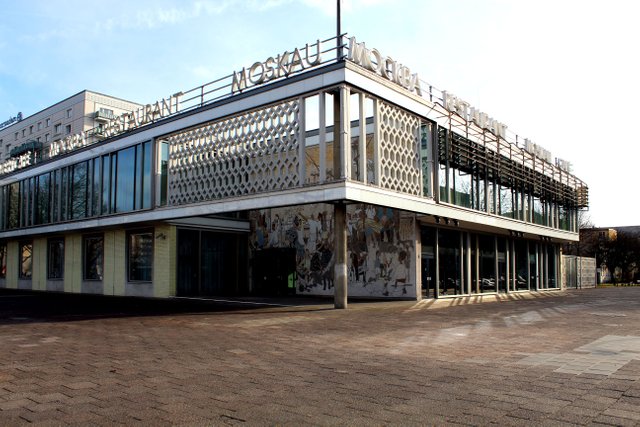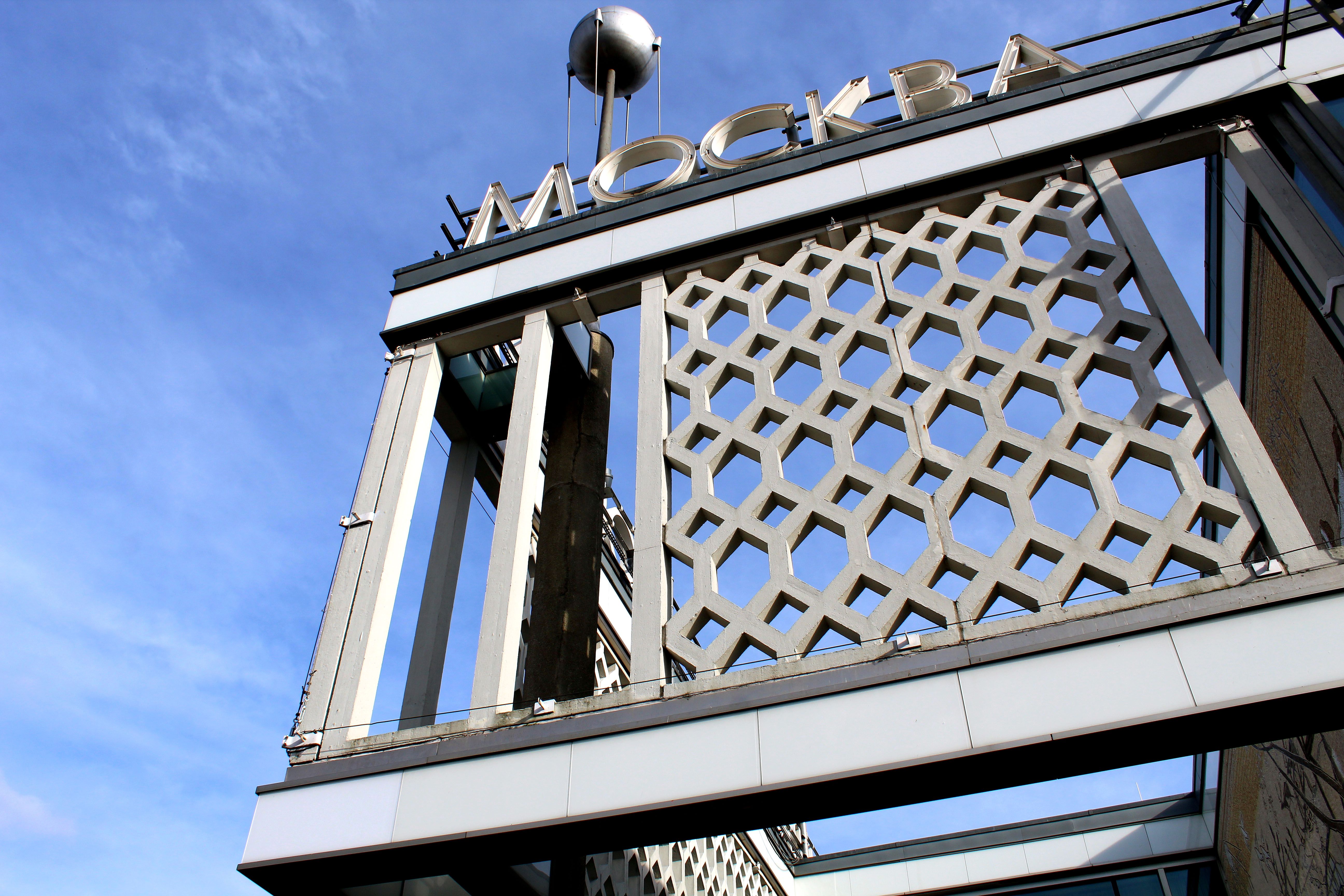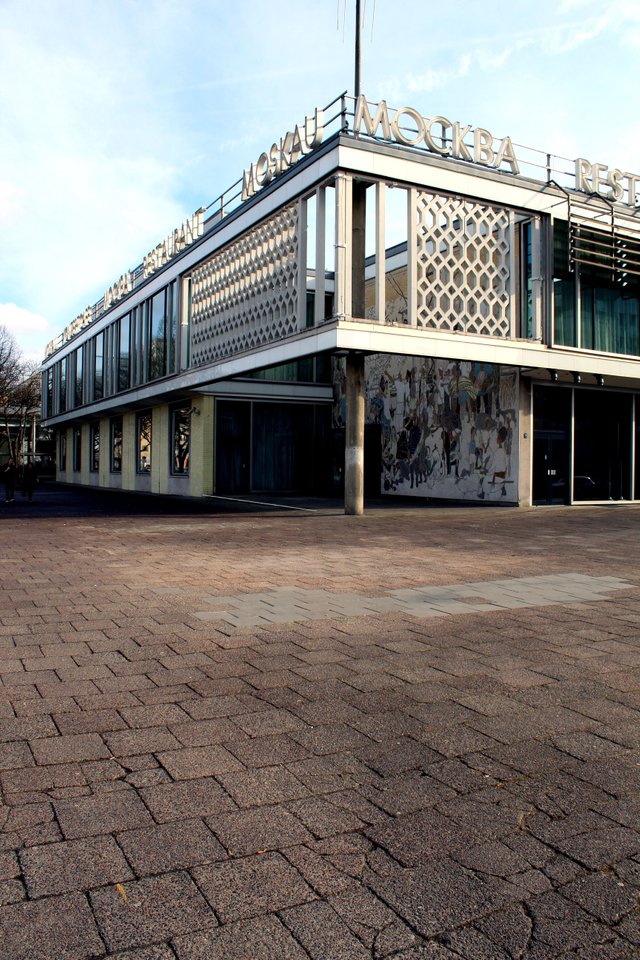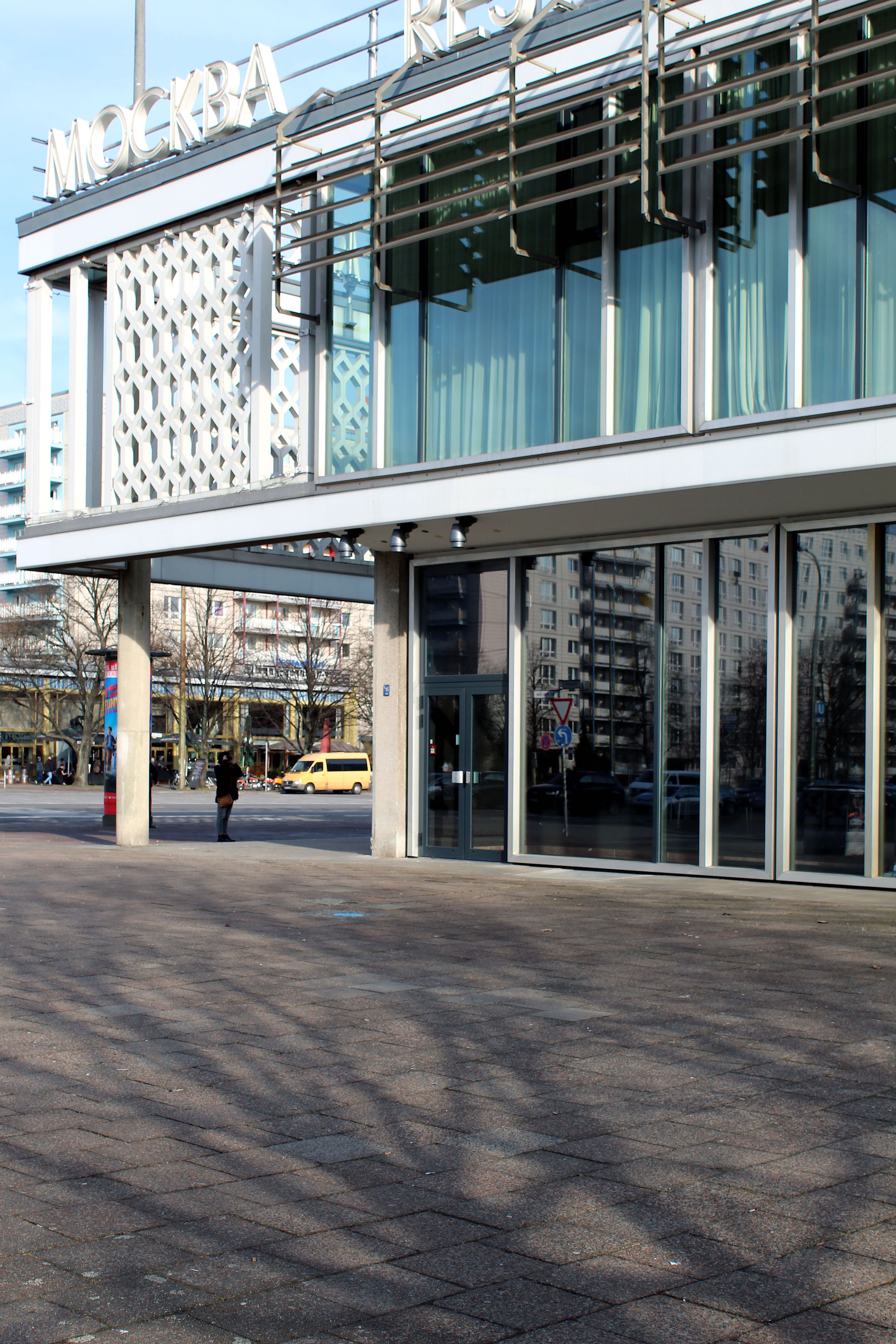 If you like my Post please Upvote and leave a Comment !