What will we discover this year?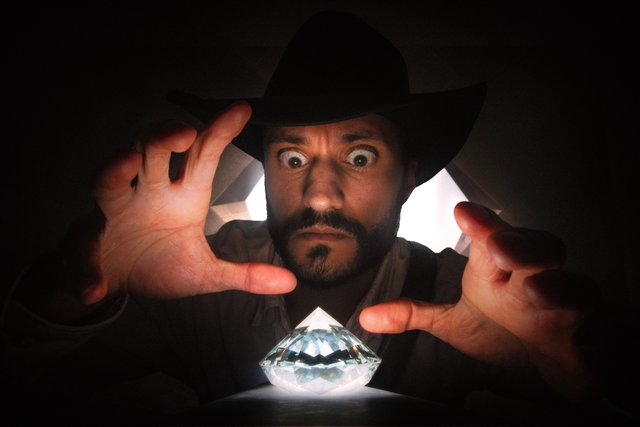 May you find 2019 to be a "gem" of a year.........
Hard to believe that twelve months ago I didn't know Steemit existed. So much has happened since then. I wonder what surprises the new year has in store?
I've been so locked in to posting photos from Canada these last few months that, while I'm happy to have relived my trip I'm also relieved and excited to finally have time to post about something else, and to go do things worth posting about!
The above is a fun photo made a couple of months ago for a Photography Scavenger Hunt on Google Plus. The topic was "Diamond," and my mind went to Indiana Jones - I've always wanted to make an Indy-like image! All that's missing are the snakes...
Anyway...