Big snow is a big beauty and big problems
Lots of snow is beautiful, but not always safe. A few days ago there was a big snowfall. I already made a post about the walk on the night the Park with a camera. But in the morning my heart almost stopped from the excitement. I left the house, ready to swept off the snow from my car and saw this scene.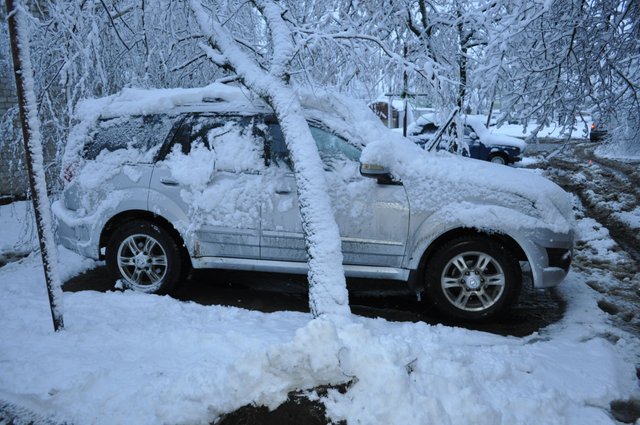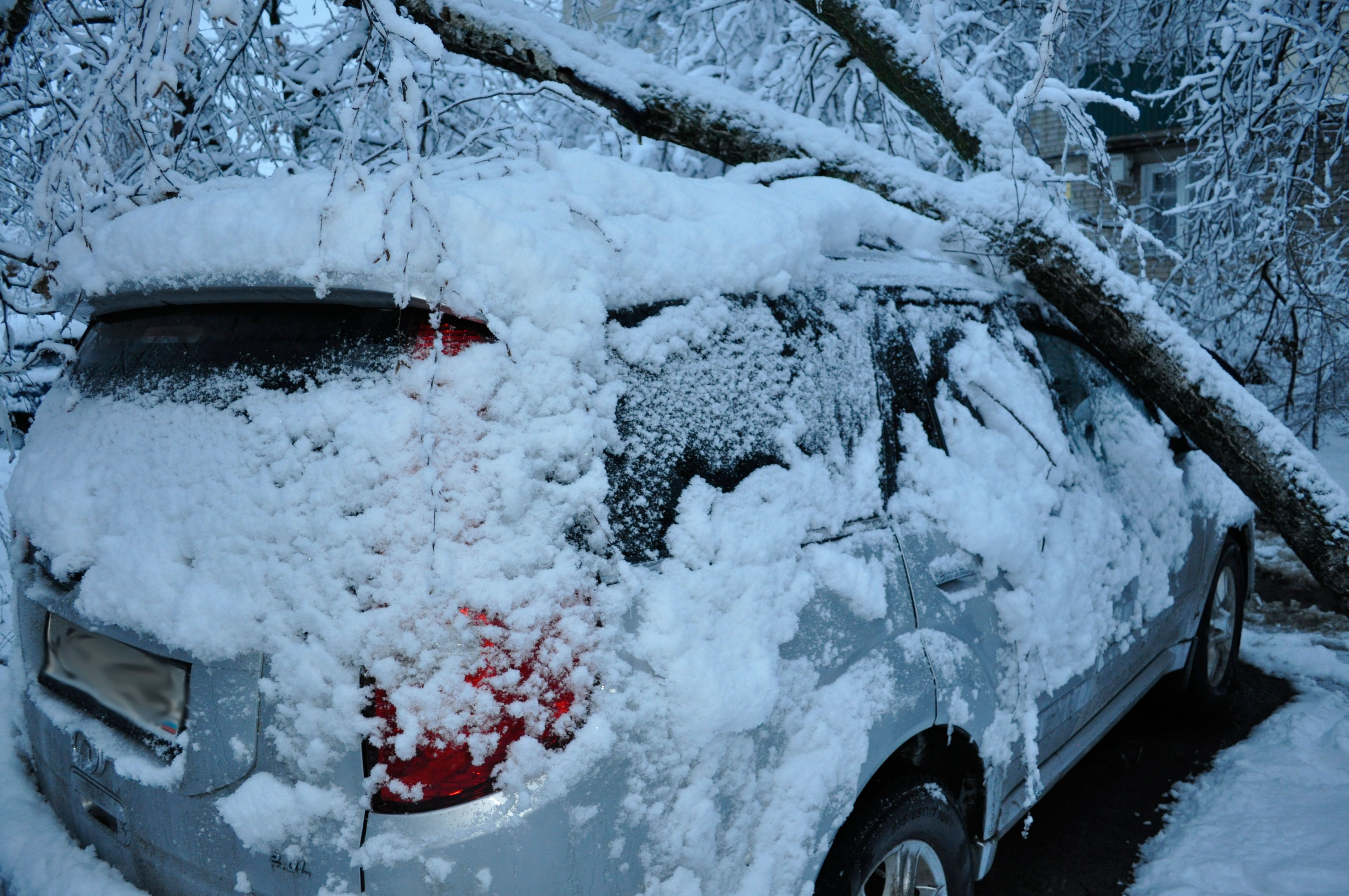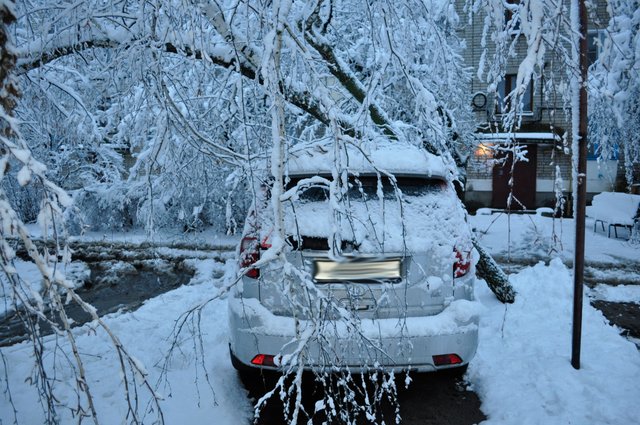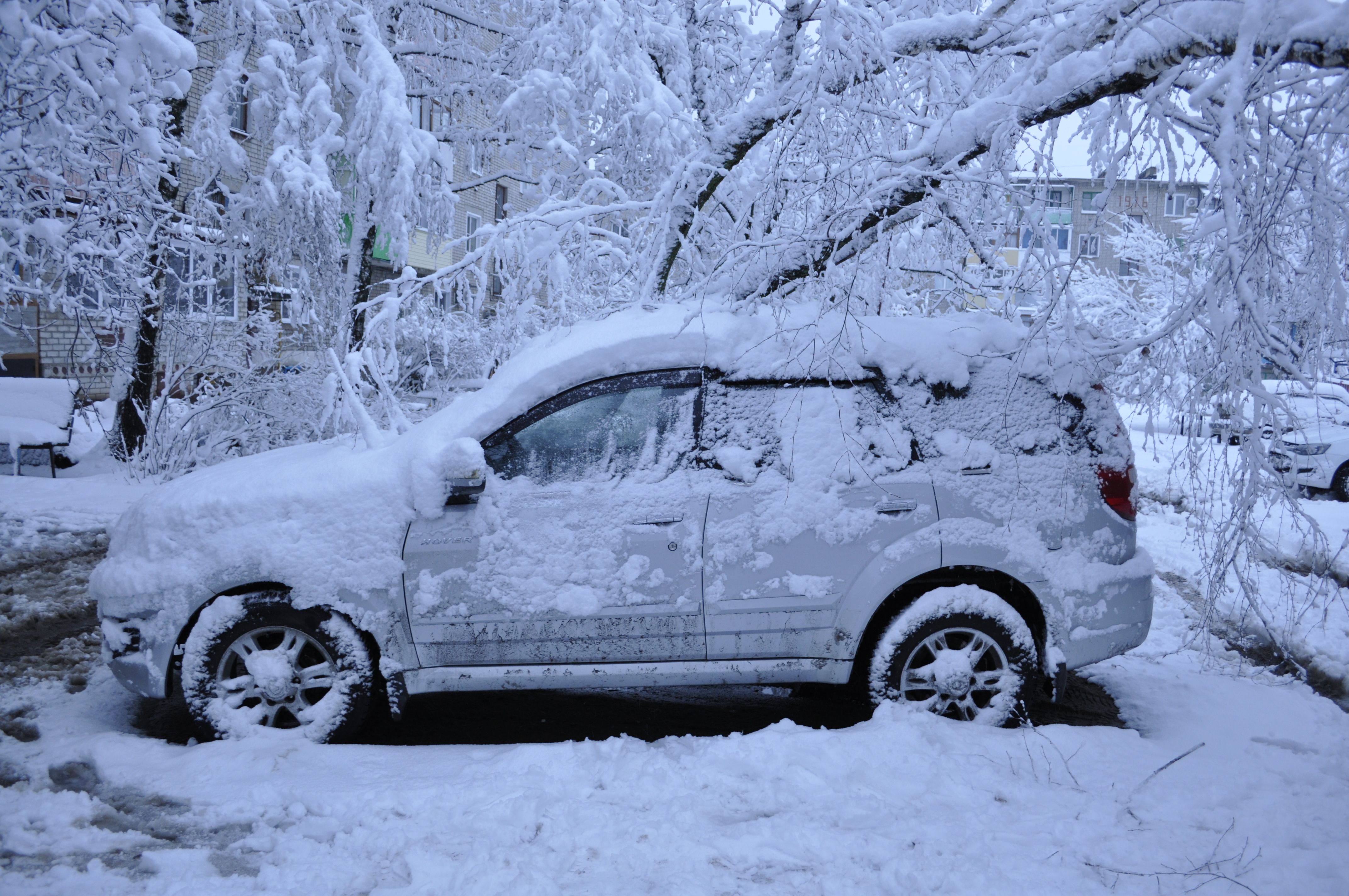 Thank God the damage to my car. I think that night the tree bent under a big layer of snow and slowly leaned back on the car. I was lucky. But there are people who are not lucky enough and their car was damaged.