The narrowest River in the world - the Murai River
世界上最窄的河-耗来河,它位于内蒙古克什克腾旗,源头位于多伦诺尔湖,面积不太大,只有2.2平方公里以盛产鲤鱼而闻名,又称"鲤鱼泡子"。
The narrowest River in the world, the Murai River, is located in the Keshketeng Banner of Inner Mongolia. It originates from Lake Dorennol. It is not very large. It is only 2.2 square kilometers. It is famous for its rich carp, also known as "carp bubbles".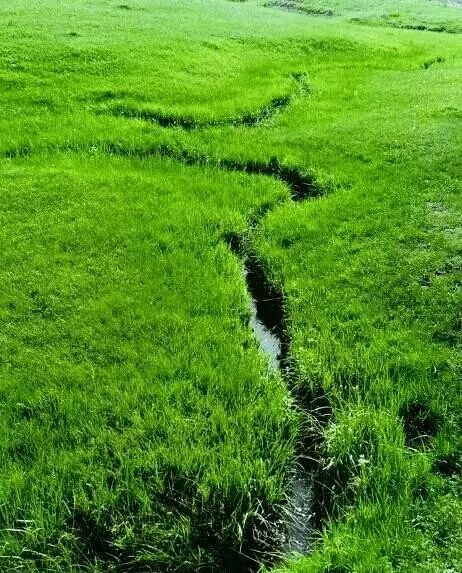 耗来河全长17公里,水流平缓,清澈见底,像一条看不见首尾的长蛇,隐没于草丛之中,水流量在每秒1立方米以下,不留意几乎看不见它的游动。耗来河平均水深50厘米左右,一般在20-30厘米左右,一伸胳膊就可以摸到底,河水一般只有十几厘米宽,在河的中上游更窄,最窄处只有4厘米,放一本书便可当桥,因此当地人又叫它"书桥河"蒙古族的牧民叫它耗来河("耗来"为蒙古语,汉语意为"嗓子眼儿")意思是说它像嗓子眼儿一样细。
The river is 17 kilometers long. The water is smooth and clear. It is like a long snake that can't see its head and tail. It is hidden in the grass. The water flow is less than 1 cubic meter per second. It can hardly be seen without notice. The average depth of the river is about 50 centimeters, usually about 20-30 centimeters. You can touch it with one arm. The river is generally only a dozen centimeters wide. It is narrower in the upper and middle reaches of the river. The narrowest place is only 4 centimeters. A book can be used as a bridge. Therefore, the local people call it the "Shuqiao River" and the Mongolian herdsmen call it the "Kuanlai River" ("Kuanlai" is Mongolian, which means "voice eye" in Chinese). It means it's as thin as a voice and eyes.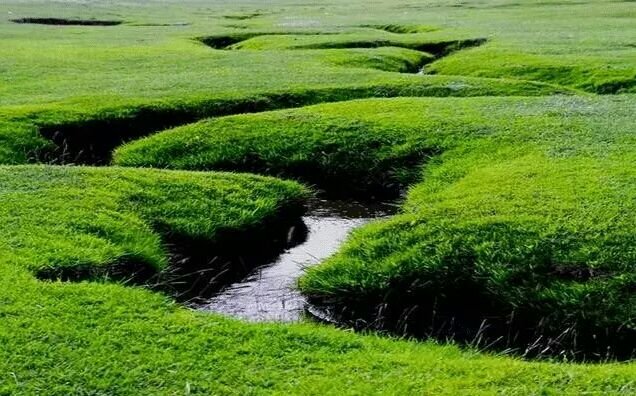 耗来河如此之细,为什么把它叫做"河"而不叫"小溪"呢?原来这条袖珍河流的河道和水流非常稳定,流域内具备河流型湿地,有宽阔的河漫滩,两岸有发育完美的河漫滩草甸和牛轭湖,天然河流所具有的一切特征都能在耗来河身上找到,真是麻雀虽小,五脏俱全呀。
Why call it a "river" instead of a "brook" when the consumed river is so thin? Originally, the river course and flow of this pocket River are very stable. There are river-type wetlands, wide river floodplains, perfect river floodplains meadows and Oxbow lakes on both sides of the river. All the characteristics of natural rivers can be found in the Kuanlai River.