Walls And Windows
As you already know, I have a thing for windows that has much character on them. Europe has plenty of windows that would not just make your head turn because they're so unique but that's not just how I feel when I see one. I automatically want to have 'em on a frame.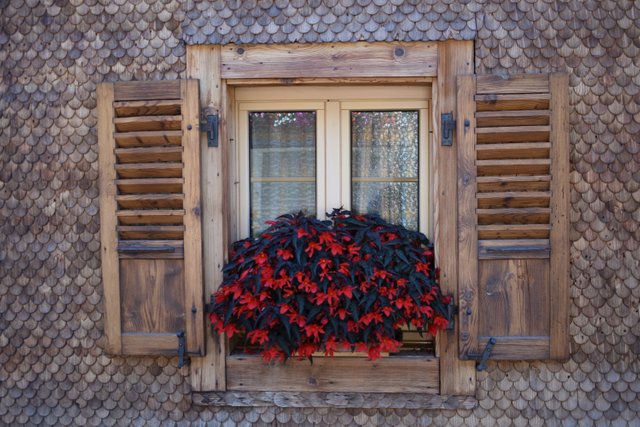 Lovely isn't it? Let's make a post card out of it.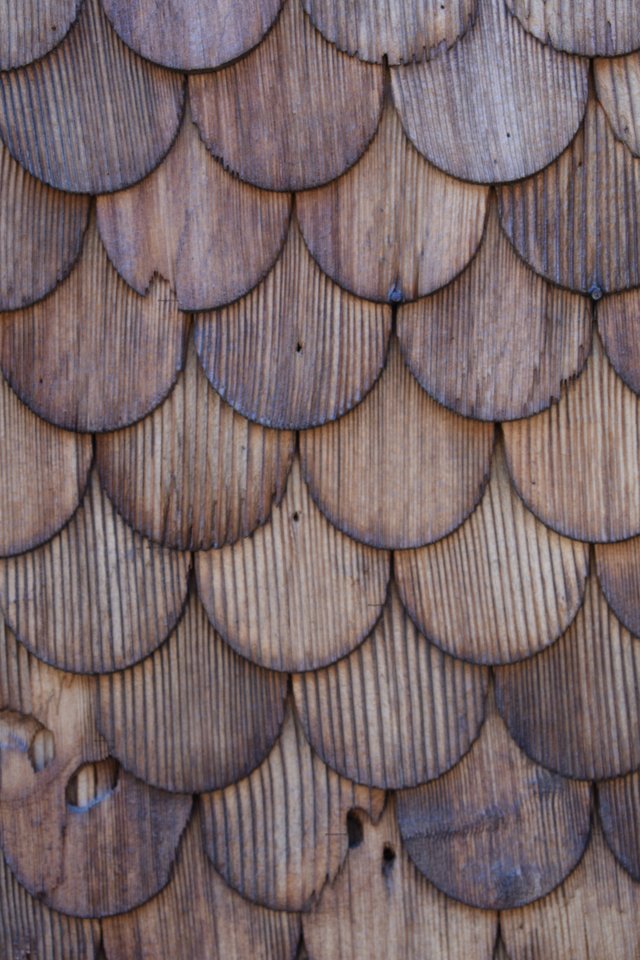 These aren't fish' scales. They are actually semi - burnt potato chips, glued together to serve as walls. Alright, you got me, they ain't that either but that's really what I thought of when I saw these.
You may think that wall up there is intricate? Think again.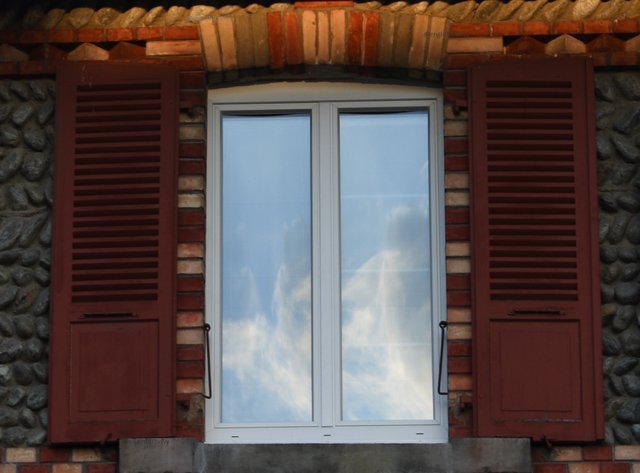 I think this one just beat it. Not that they're in competition really. This ain't just pretty to look it, I bet it could survive both storms and earthquake. We have plenty of these kinds of walls in Batanes Islands in the Ph cause that place is always hit by a storm and rock walls really .. could survive both storms and earthquakes.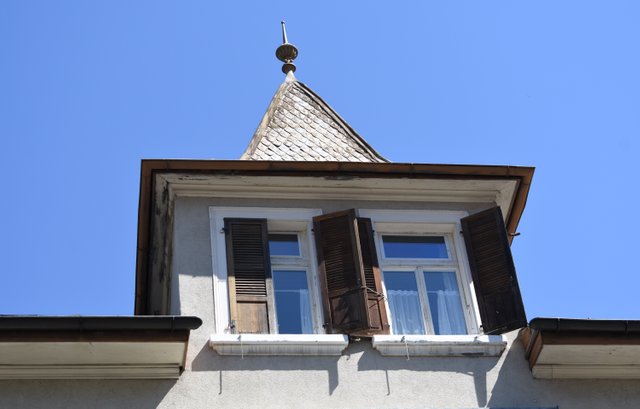 This is what a typical old fashioned window of a traditional Dutch house would look like. We call those windows - "luikens", 15% up to the first one who could give the English word for that. I think I love this being just so plain and unpainted.
Hey, did you notice the roof?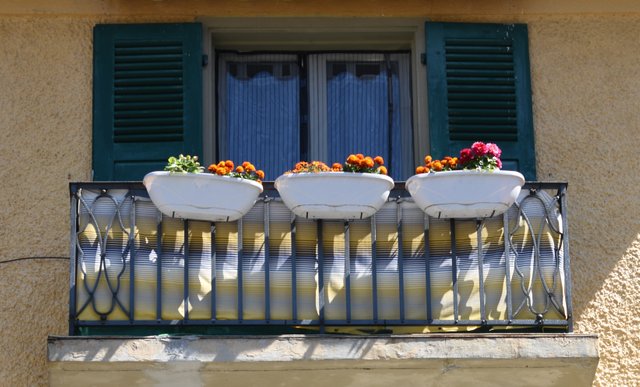 Let some plants hang outside and make it just so - perfectly eye- catching! They sure modify and add drama even to the plain modern windows, don't you agree?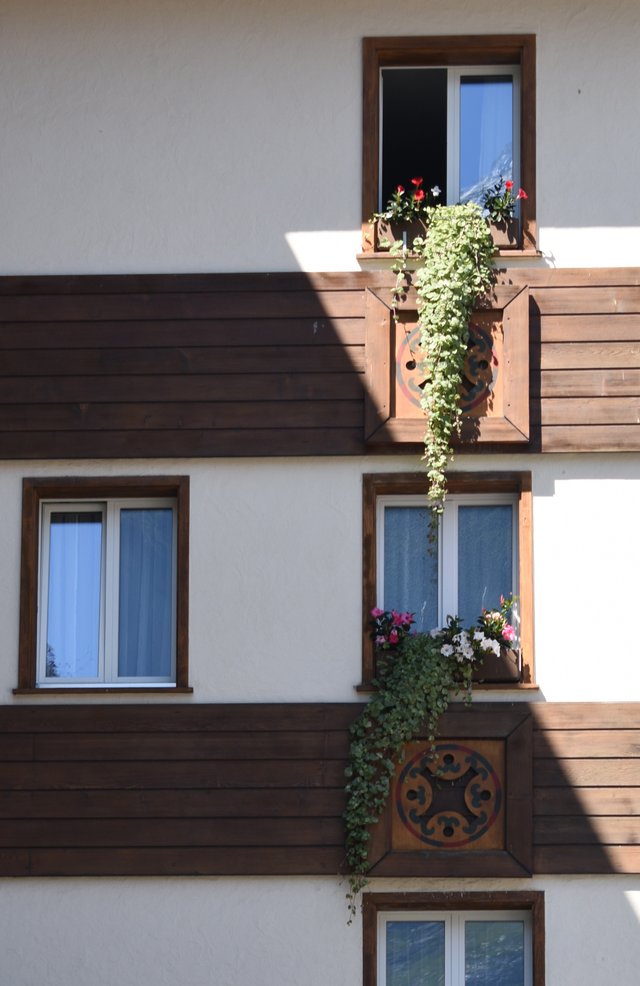 How about some view?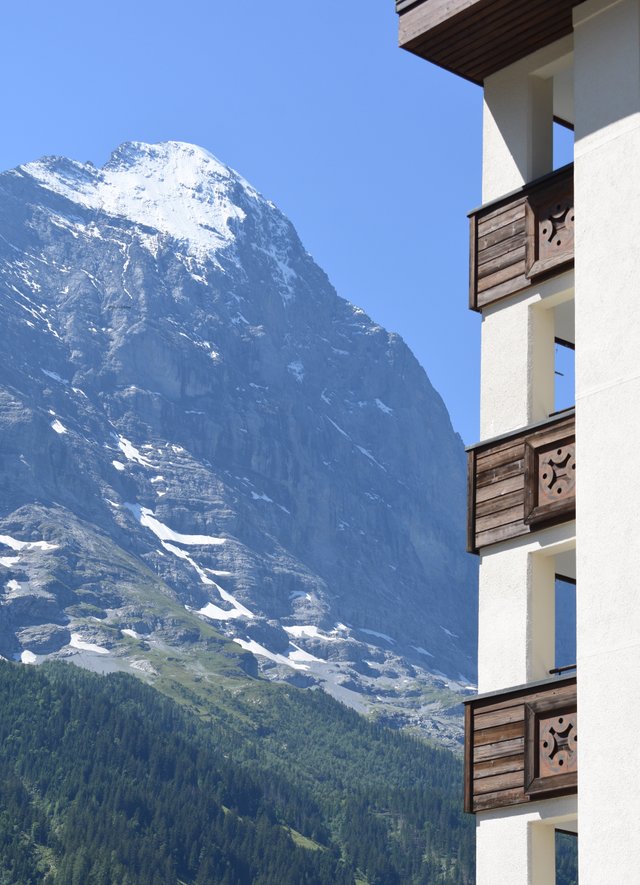 I thought photography pics are supposed to be just about pictures, then why on earth does this one have too much text on it? Well, originally, I just wanted to caption them some "titles", that should also do ain't it?
Tell me what you think, should it be enough to just post pics for photography tagged posts or should there be blab?
All I know is, a long time ago "VALUE" is what used to matter here. Good old days, beautiful, just like these old fashioned walls and windows.
This content's 100% mine . I took the pics with my D Eye .
---
---
**TIP :
ONLY Upvote POSTS THAT ARE 6 DAYS OLD below to earn yourself curation rewards.
---
---