Calvin Klein, Call Me, I'll Hook Ya Up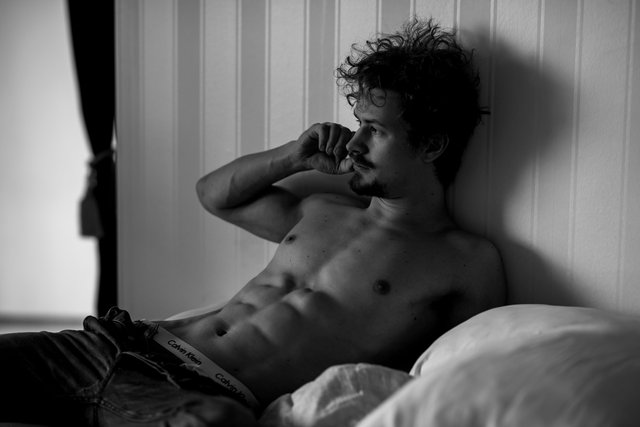 I had the pleasure of shooting, and dictating directing Otto for this series of photographs, and a few you saw previously. I had a pretty clear vision of wanting to shoot a very ab-ful series of photos, but down to earth, and to make it look like I just had this kind of a male casually hanging at my home all day every day.
Which could not be further from the truth but I've always been a bit of a dreamer and an illusionist when it comes to portraits.
Shot with the Nikon D720 and Sigma 85mm f1.4.