Show pieces or anything else?
I saw some particles in a mobile accessories shop which were resembling like a show pieces for dining tables or hall.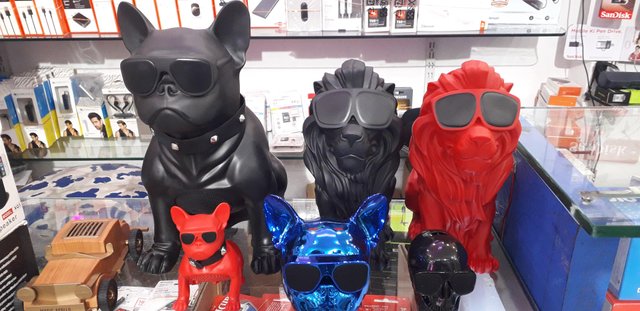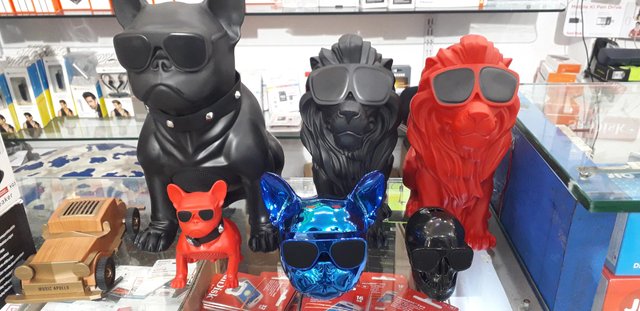 After looking the above images you may got confused too but I will break the suspense right now, these are bluetooth speakers in show pieces type. I asked the shopkeeper about it.
The black dog or red dog all are barking like a dog when switch on or off. I tested their sounds which was fabulous.
Apart from dog type bluetooth speakers there was a toy car type speaker too. You can see that beside the black dog speaker.
Enjoy listening music with designers BT speakers.
Thanks
@face2face