Backroads Drive: Somewhere Around Orinoco (Original Photograhy)
Howdy!
Well, it's been another hot one, but the evening was cool, with spectacular, poofy clouds. After a storm, we always seem to get interesting cloud formations. To better enjoy it, I hopped in the truck, rolled the window down with the little door-mounted crank, and slid the rear window open. The clutch has been acting up a bit, but the little manual truck still gets me where I want to go.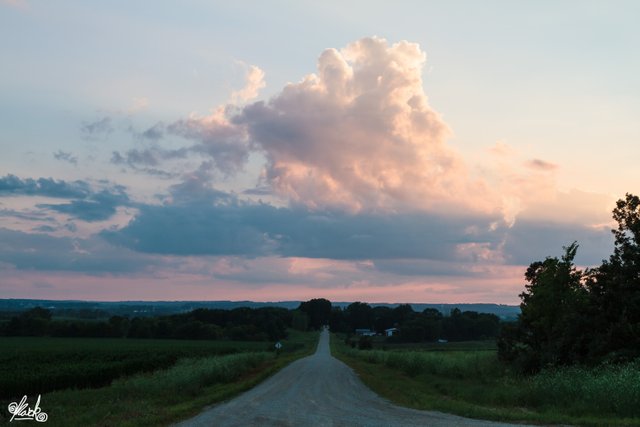 Got Gravel?
Even with the gravel still fairly moist after the rainfall, my truck churned up a modest cloud of dust. It's been awhle since I've gotten out like this, and it was sorely needed. A couple deer almost got sorely plowed over, when they jumped in the road. Fortunately for them, I wasn't going very fast and being vigilant.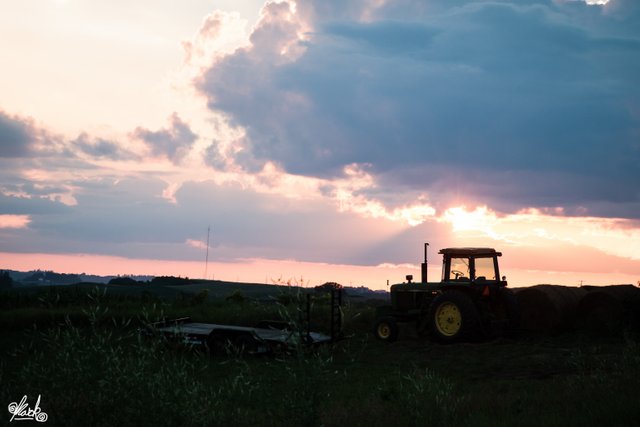 Another Deer!
Speaking of deer... It's not uncommon for farmers to leave their tractors in the fields. They make for great photography subjects. John Deere is probably the most popular tractor brand around here, as they're made just south of the Minnesota border in Iowa. When I lived in Spain, I saw a Lamborghini tractor, but haven't seen one on this side of the Atlantic, yet.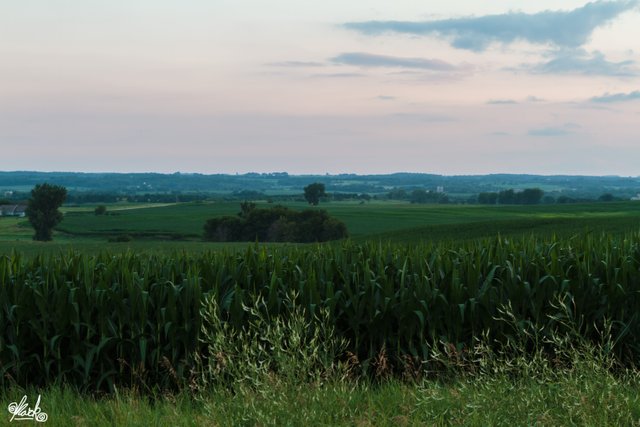 The Original Corny
One good thing about a lot of moisture is that the corn does very well. In this part of the country, we act ually get "Ag Reports" on the radio, which are basically short stock-market briefs for farmers. Hearing how the price of hogs has gone up while soy beans and corn have fallen sure makes a person feel like they're in the countryside!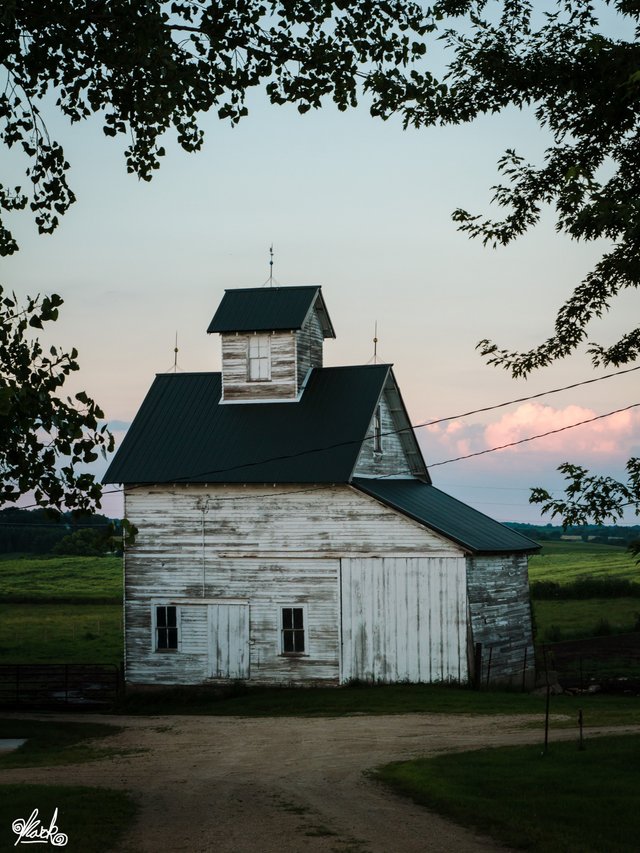 What the...
Were they going for barn or house, here? I wonder what they used this for. It looks like it might make a decent wood shop, but it is a bit small.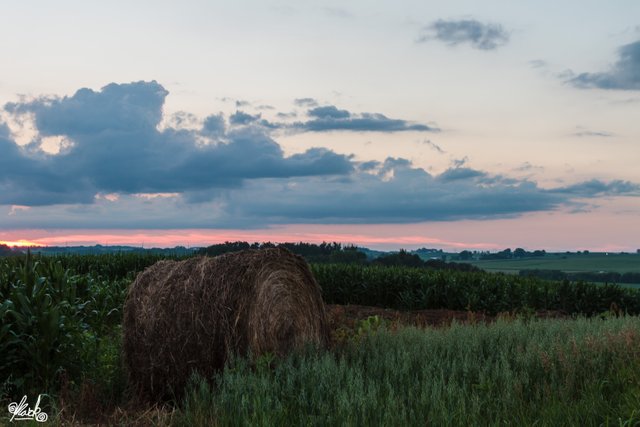 Hay! Straw?
Who can pass up a straw bale photo?! The pastel colors really made for a beautiful backdrop. This may be a contender for the most "Minnesotan" photo I've ever taken.
Thank you for taking a look! If you enjoy my work, please click the upvote button. Comments are also greatly appreciated.