Magic happens when we meet up! Photos of the latest Portland Steemit Meet-up!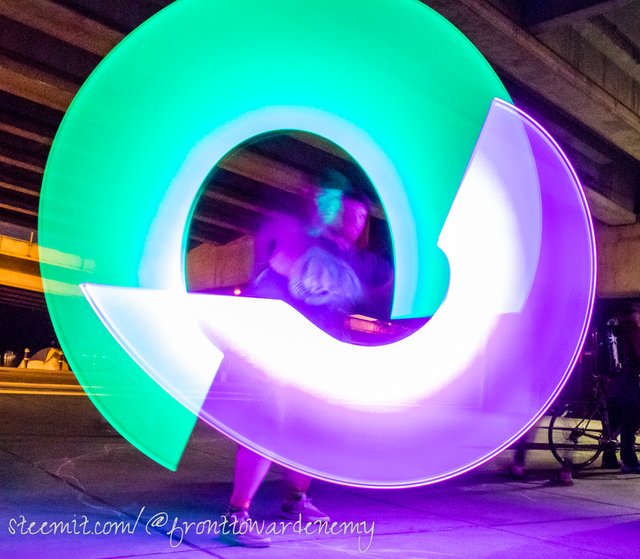 June 27 Portland Steemit Meetup
@ganjafarmer has been busting his tail promoting Steemit in Portland. I first met him at an earlier meet-up and we've kept in touch since then. He invited me to the meetup on Sunday and I had a blast! It was great to meet @tilestar, @aresheir, @elamental, @hempress, and everybody else.
Before getting to the photos, I want to give an extra big thanks to @ganjafarmer for organising just about everything. Without his hard work, this event wouldn't have been possible. Thanks Ganj!
Here are some of my photos of the meet-up.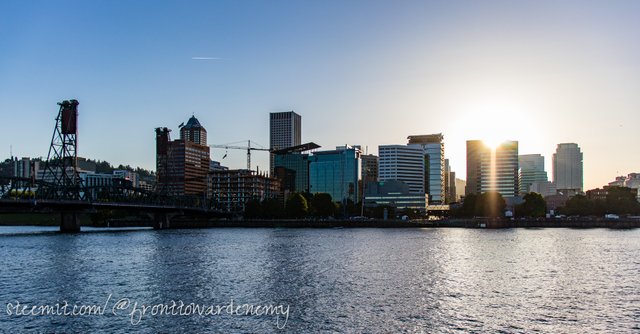 The meet-up was across the river from downtown Portland. The weather was perfect!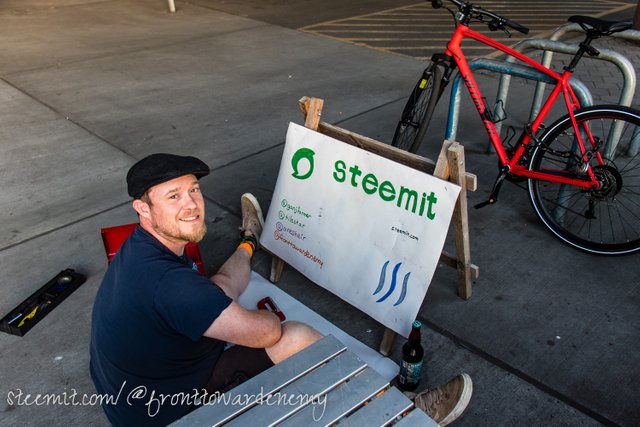 While @tilestar worked on the sign, I took a few photos of the skyline.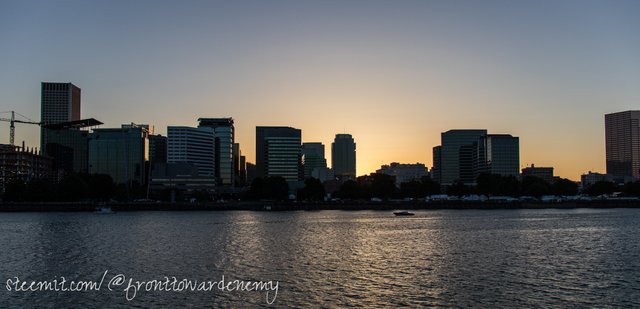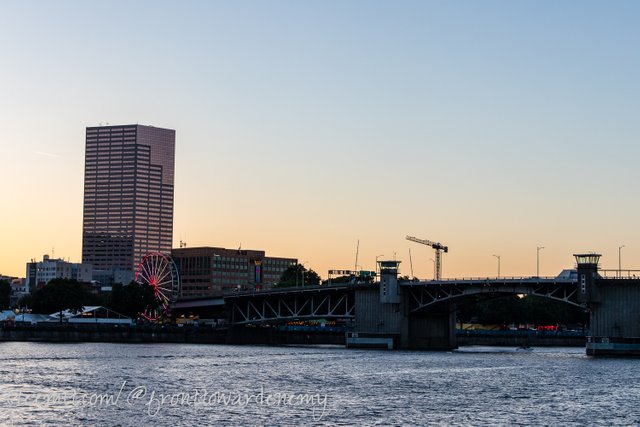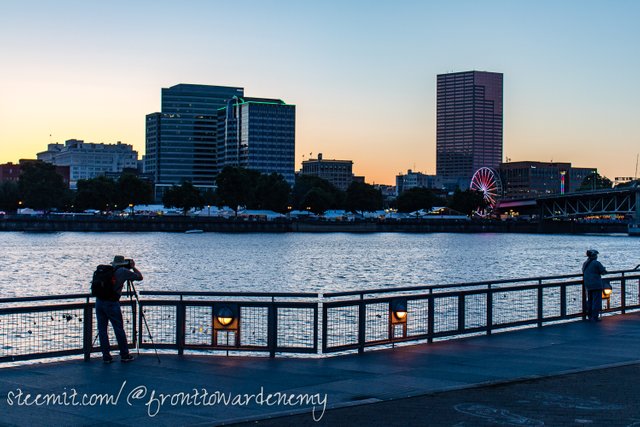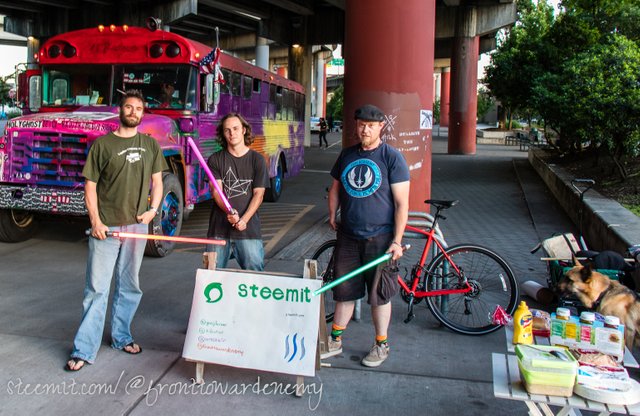 From left to right, @ganjafarmer, @aresheir, @tilestar.
After the sun set, the grill got fired up and the lightsabers came out. @ganjafarmer had told me about them, but I hadn't seen them before. They're a lot more durable than the toy sabers I knew as a kid.
The rest of the photos are going to be of lightsaber battles. When I was in college, I took a black and white photography class. I was really fascinated with long exposure photos and I used that technique for most of my assignments. This was my first attempt at long exposure photos in about 20 years. I hope you enjoy some of them.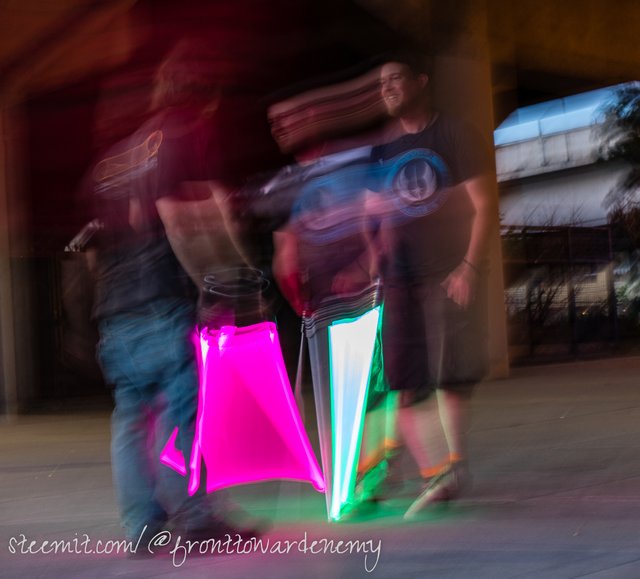 @aresheir and @tilemaster face-off.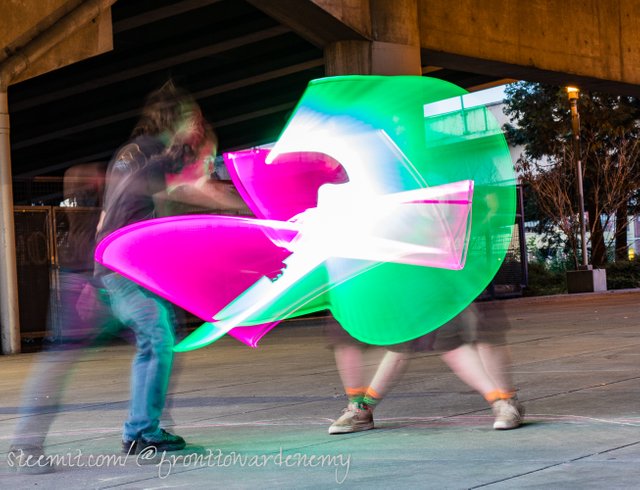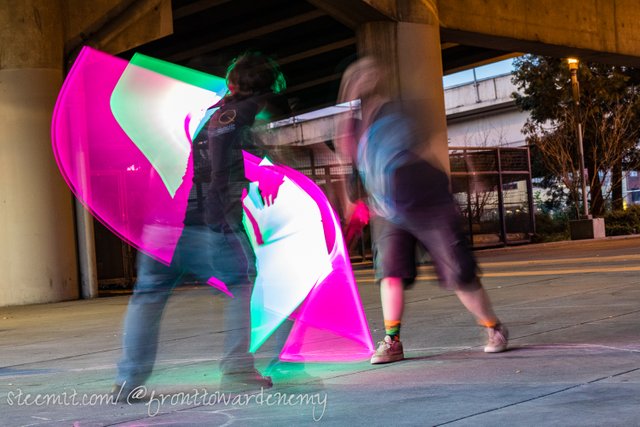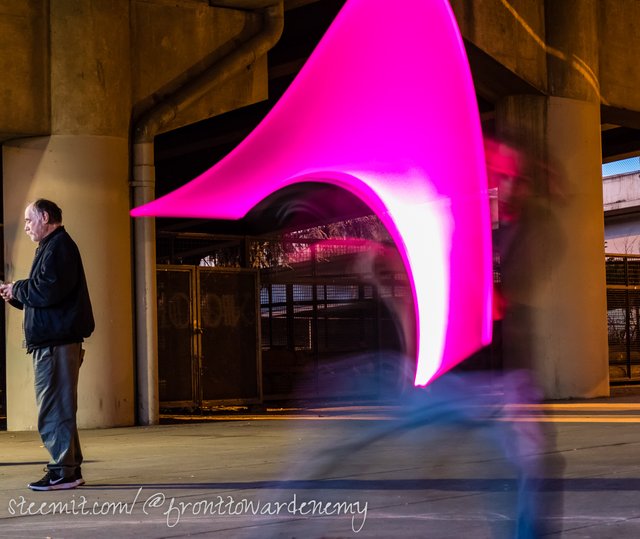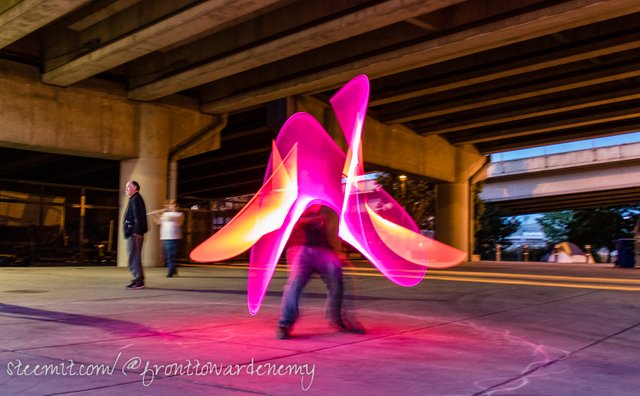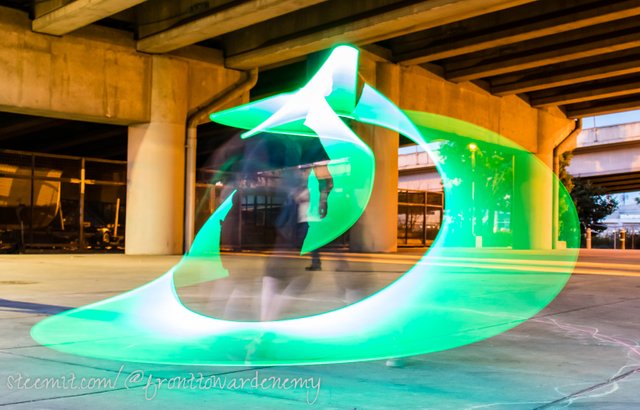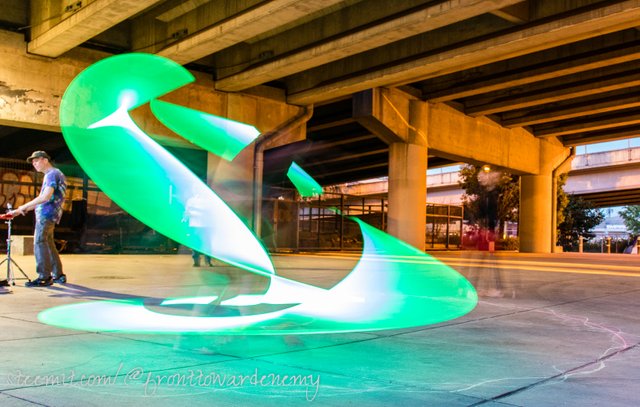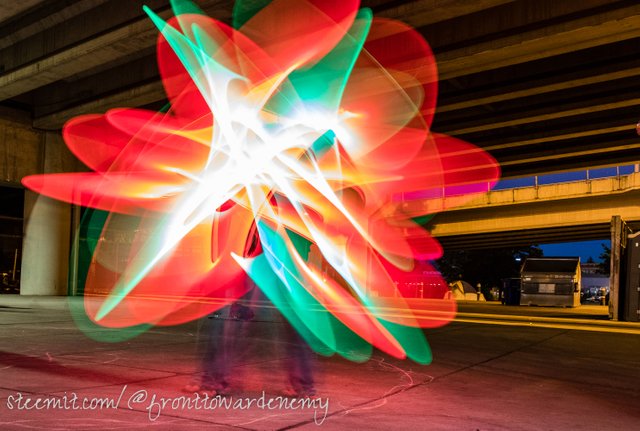 This might be @ganjafarmer.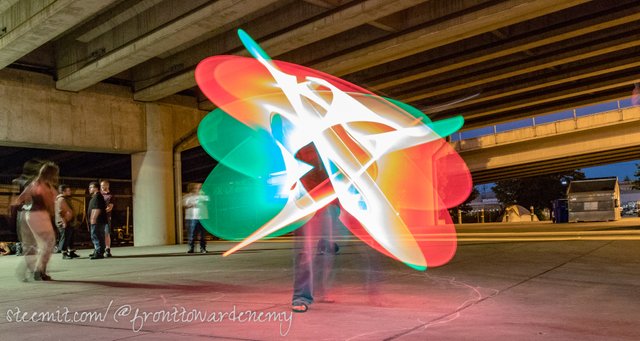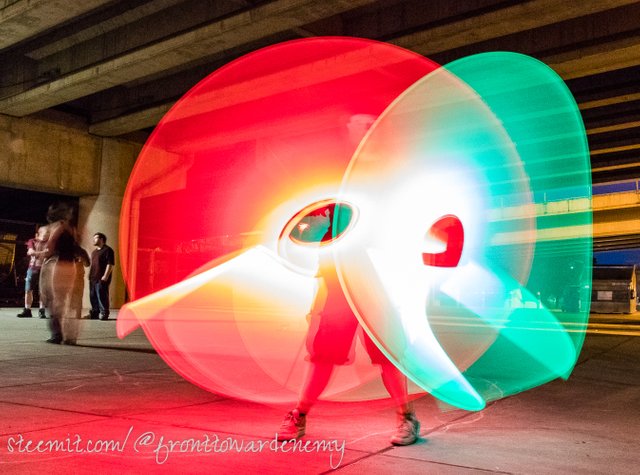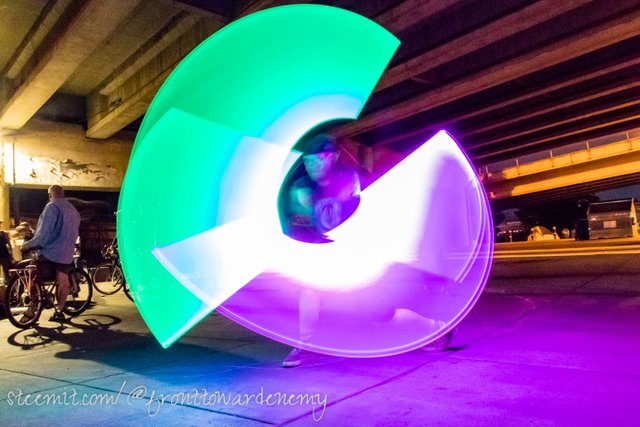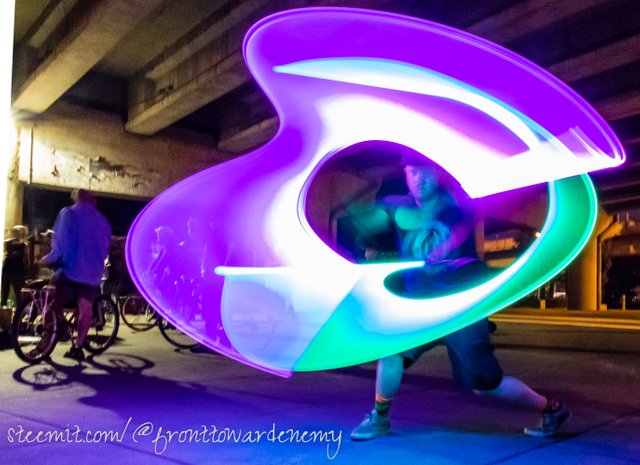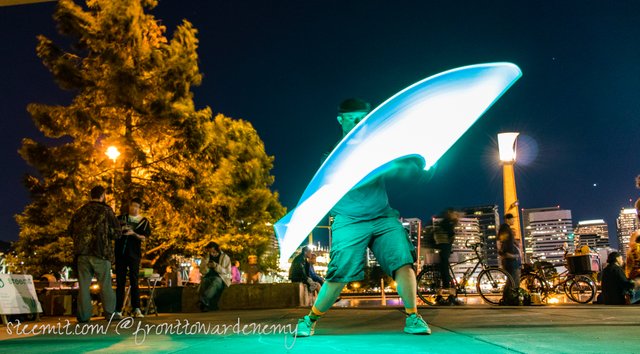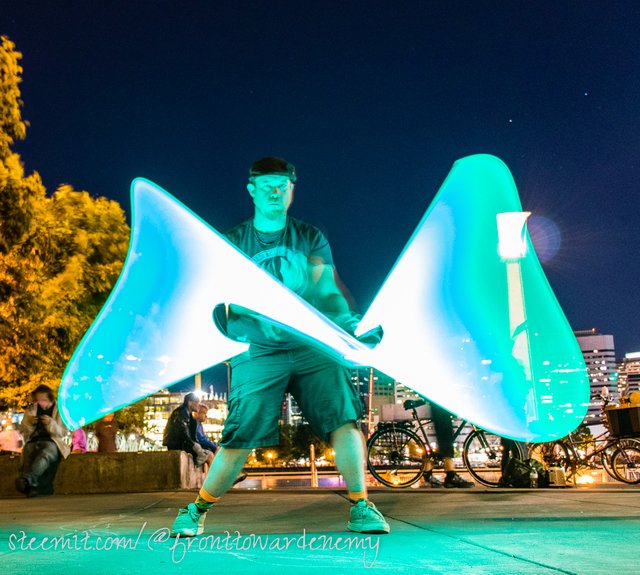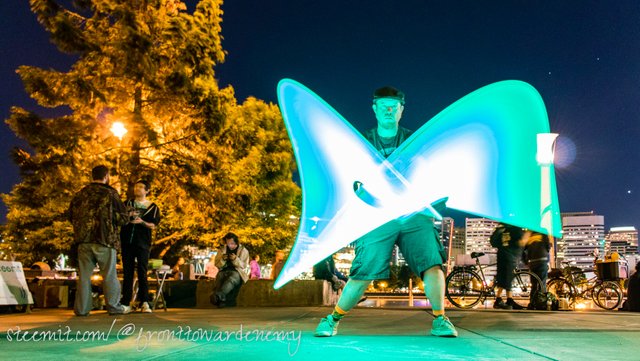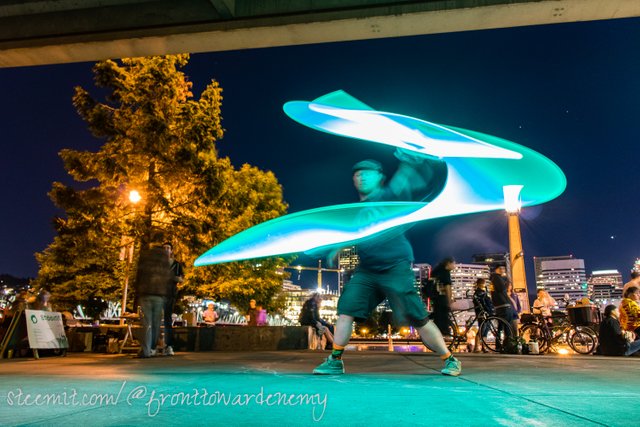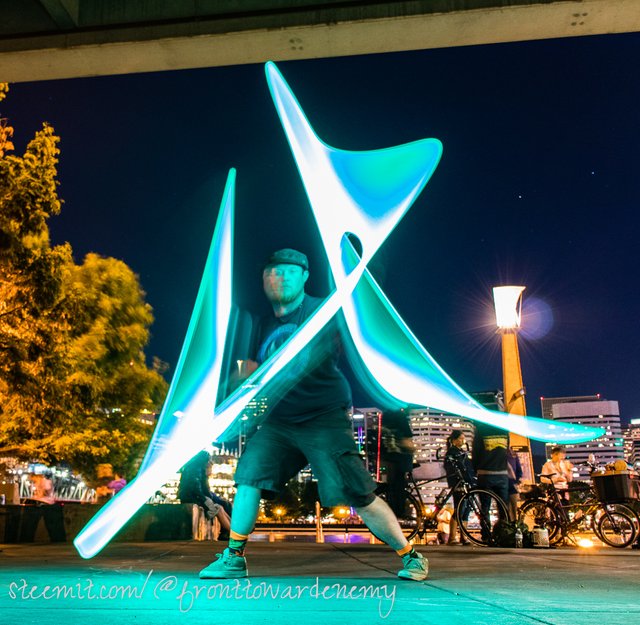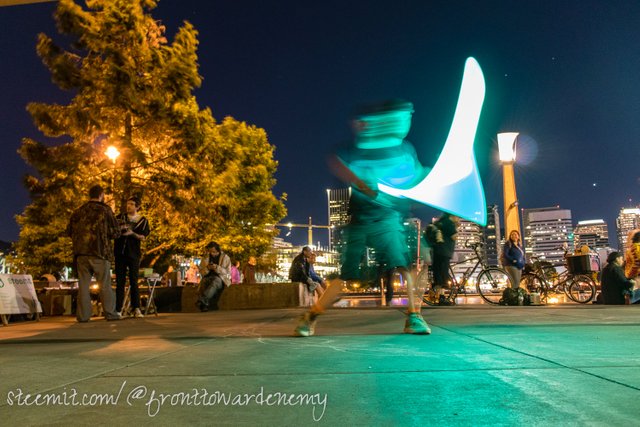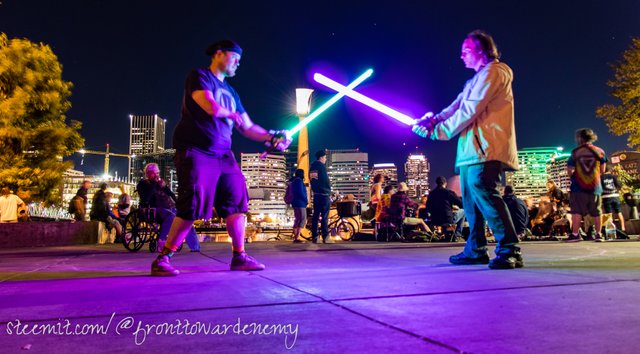 Another battle begins!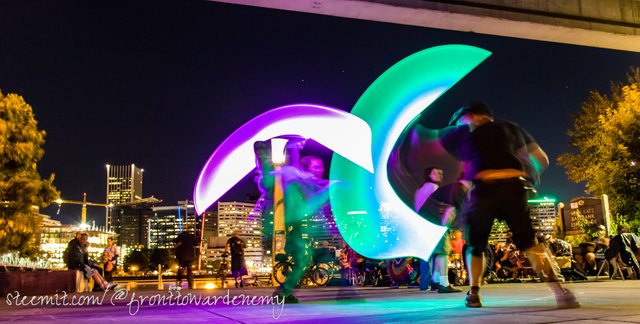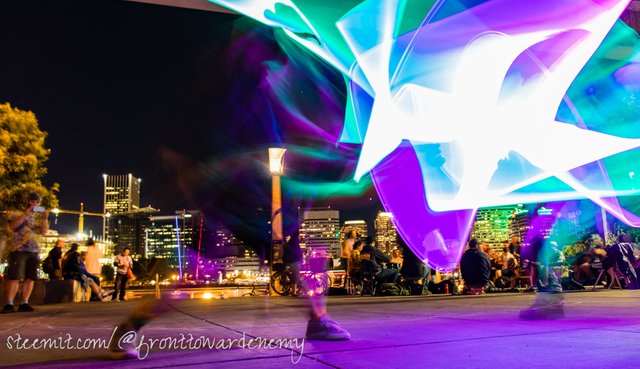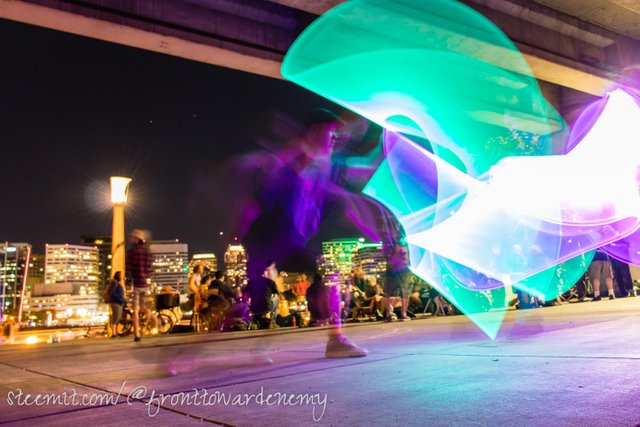 An attack by @tilestar.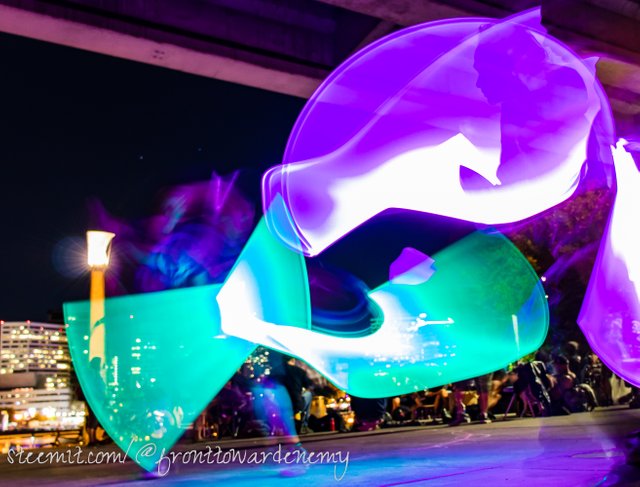 Followed by a cosmic riposte from @aresheir.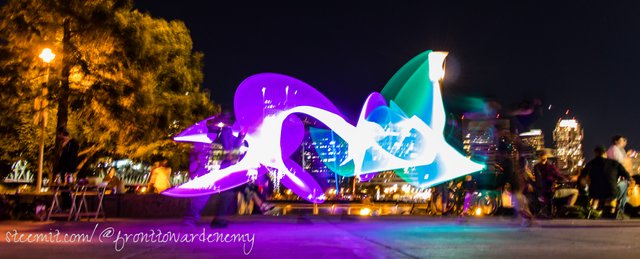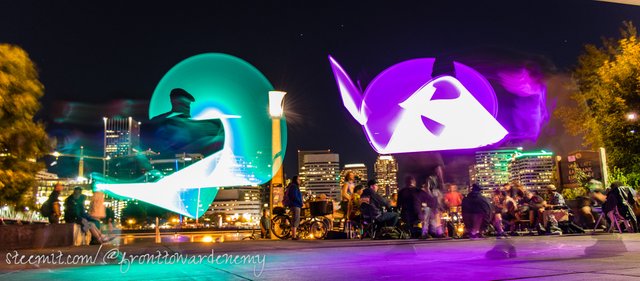 This is my second favorite photo from this set. To me, it looks like two people preparing to fight on a virtual or spiritual plane.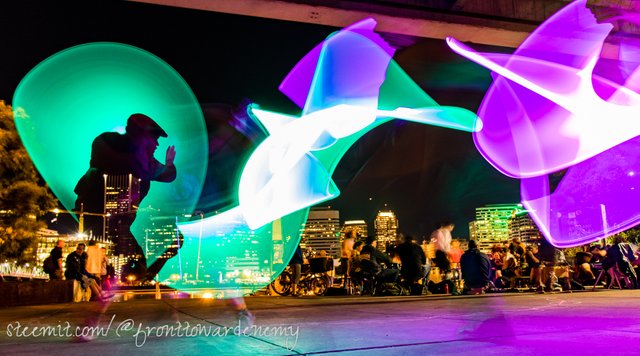 This is my favorite photo from the set. It conveys the ambiance of the meet-up better than my words can.

That's going to do it for this post. It was great hanging out with everyone.
@tilestar, @aresheir, and @ganjafarmer, if you want copies of any of the photos of you, without the watermark, let me know.