Portland Plants 22 - Check out the Irises and other strange plants that are blooming in Portland!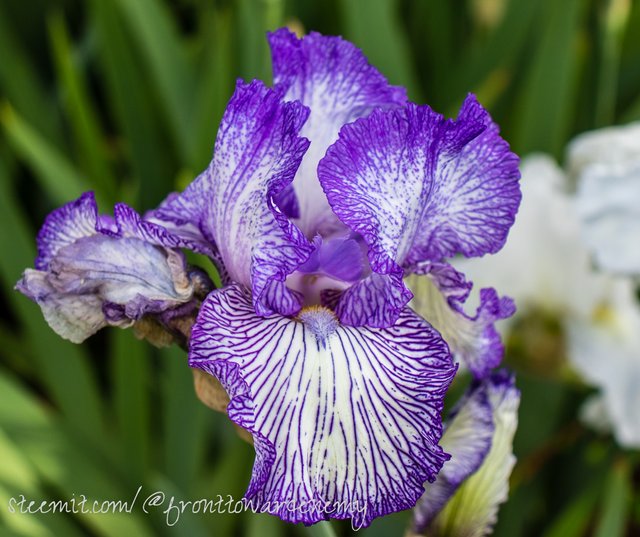 Portland Plants 22:
Yesterday, I took a walk to a local Pho restaurant with my good friend @grr8-one. With the weather so nice, we're trying to get out more and be more active. I took it as an excuse to get more plant photos.
The irises are really coming in strong, here in Portland. We must have seen 10 different varieties. The plants themselves are really odd and interesting, but I'm still struggling to get good photos of them. The shape and structure of the flowers make it hard to find good compositions. Hopefully, I'll get better at capturing them before their flowering season is over.
Besides irises, we found plenty of other plants. Everything from common snapdragons to weird rainbow-leafed arching flower things.
The Pho restaurant that we went to was pretty good. The prices were reasonable ($8.50 for smalls that neither of us could finish) and the broth was great. It was the first time having Pho for @grr8-one and he really enjoyed it. After lunch, we walked back to my place and I found a few more plants.
Here are some of the photos from yesterday's walk.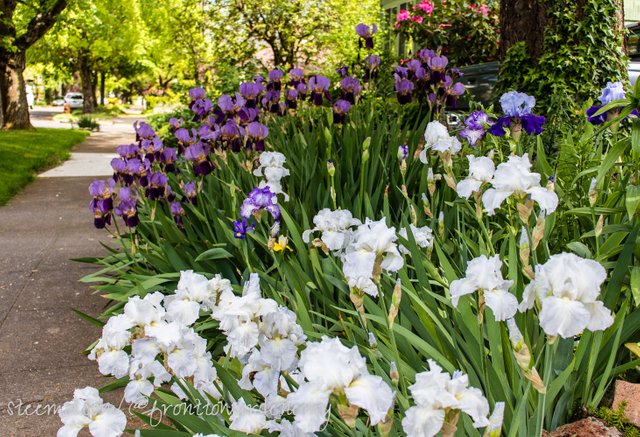 One house that we walked by had 5 or 6 kinds of iris, along with a few other interesting plants.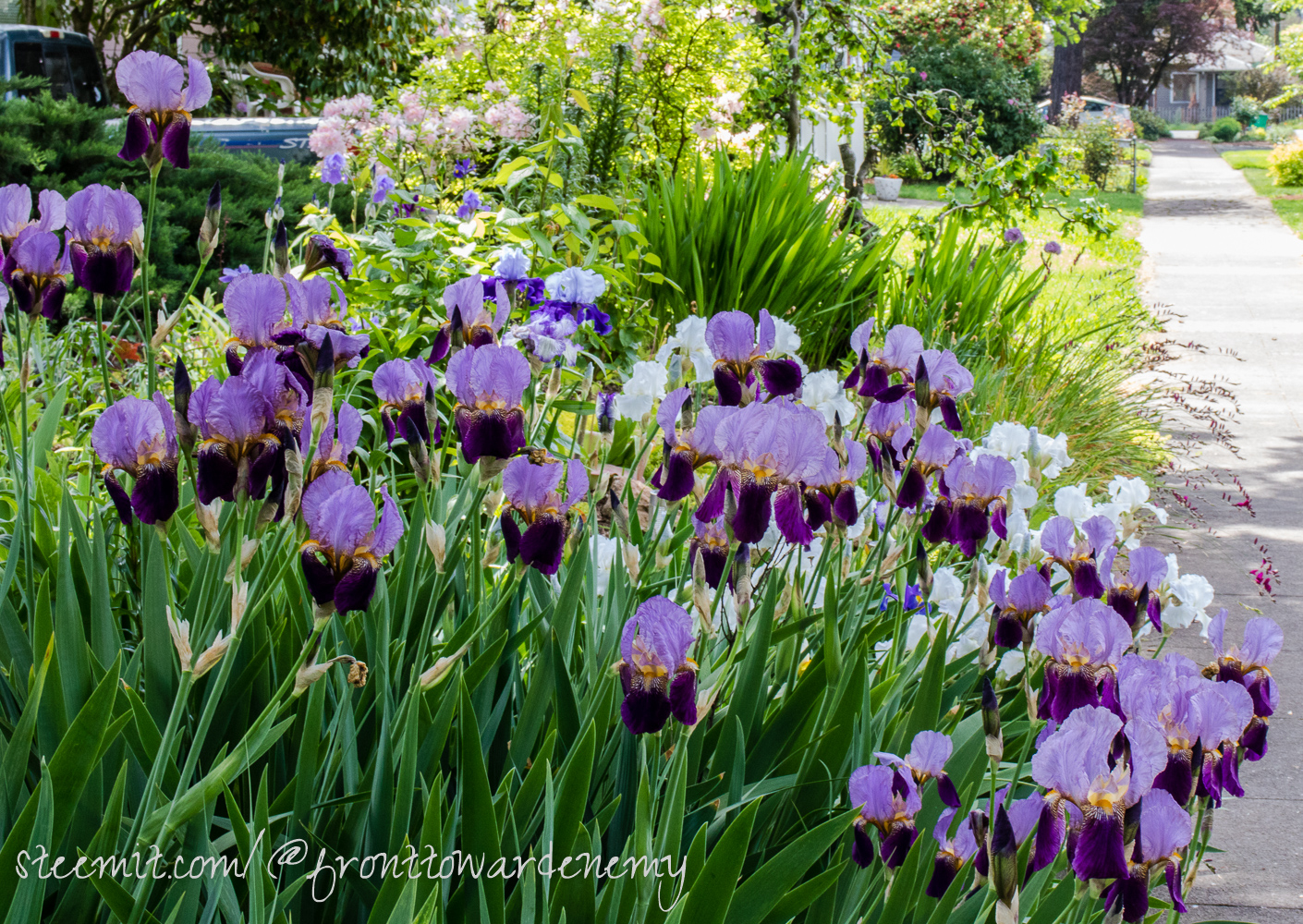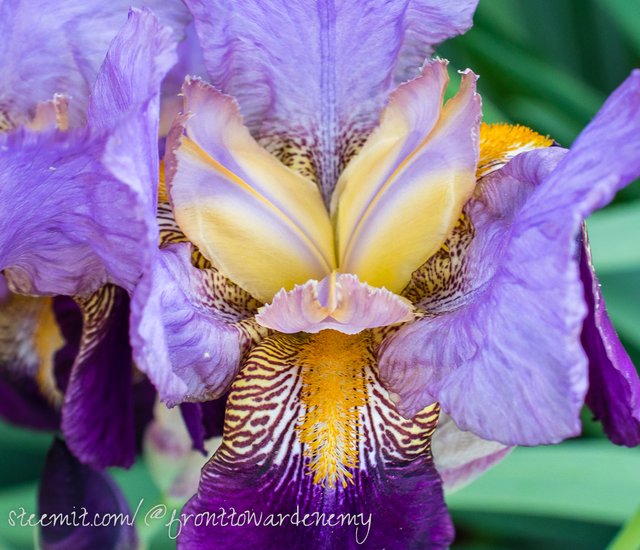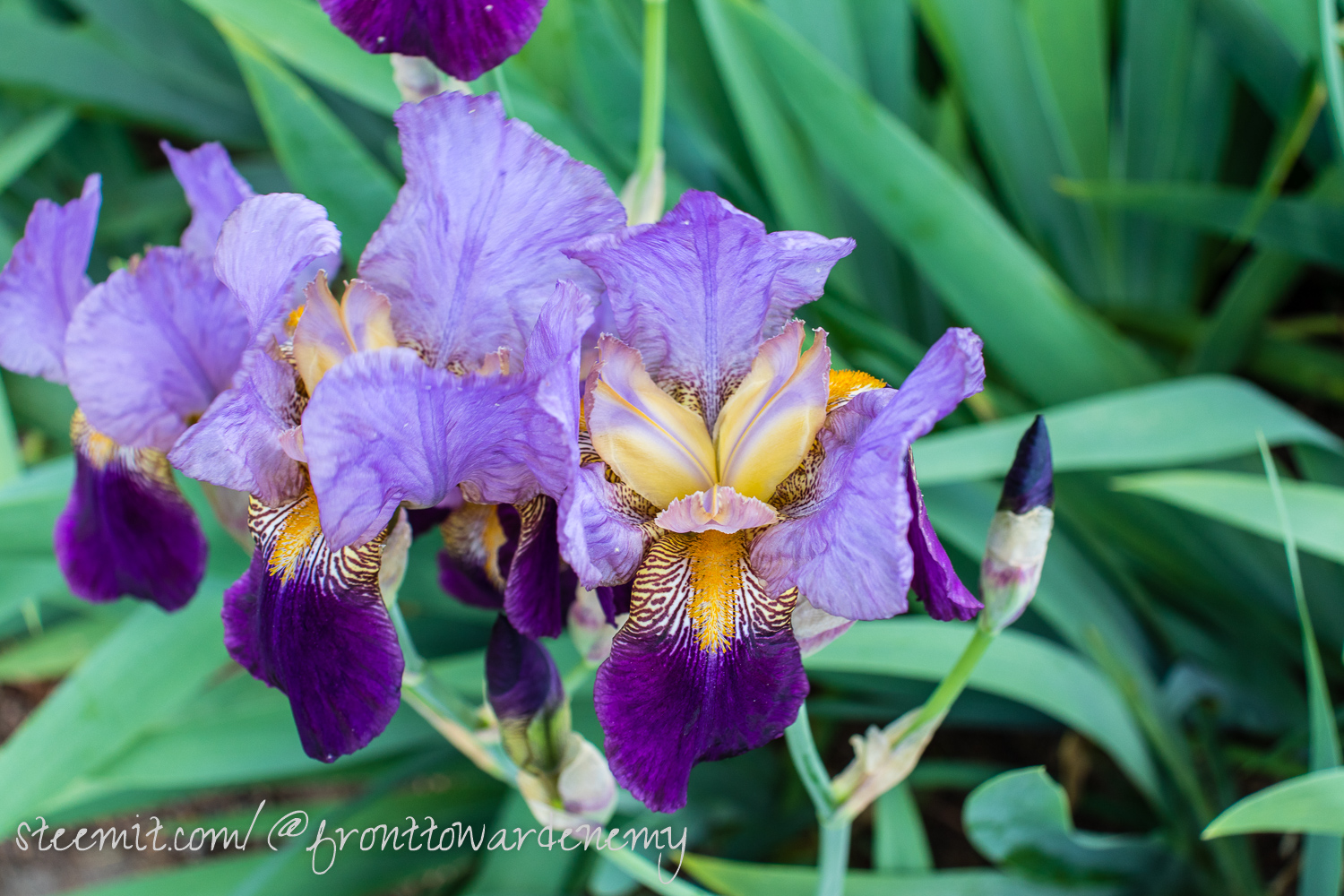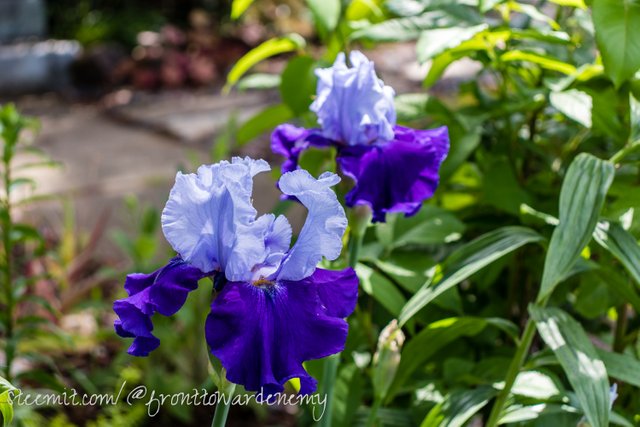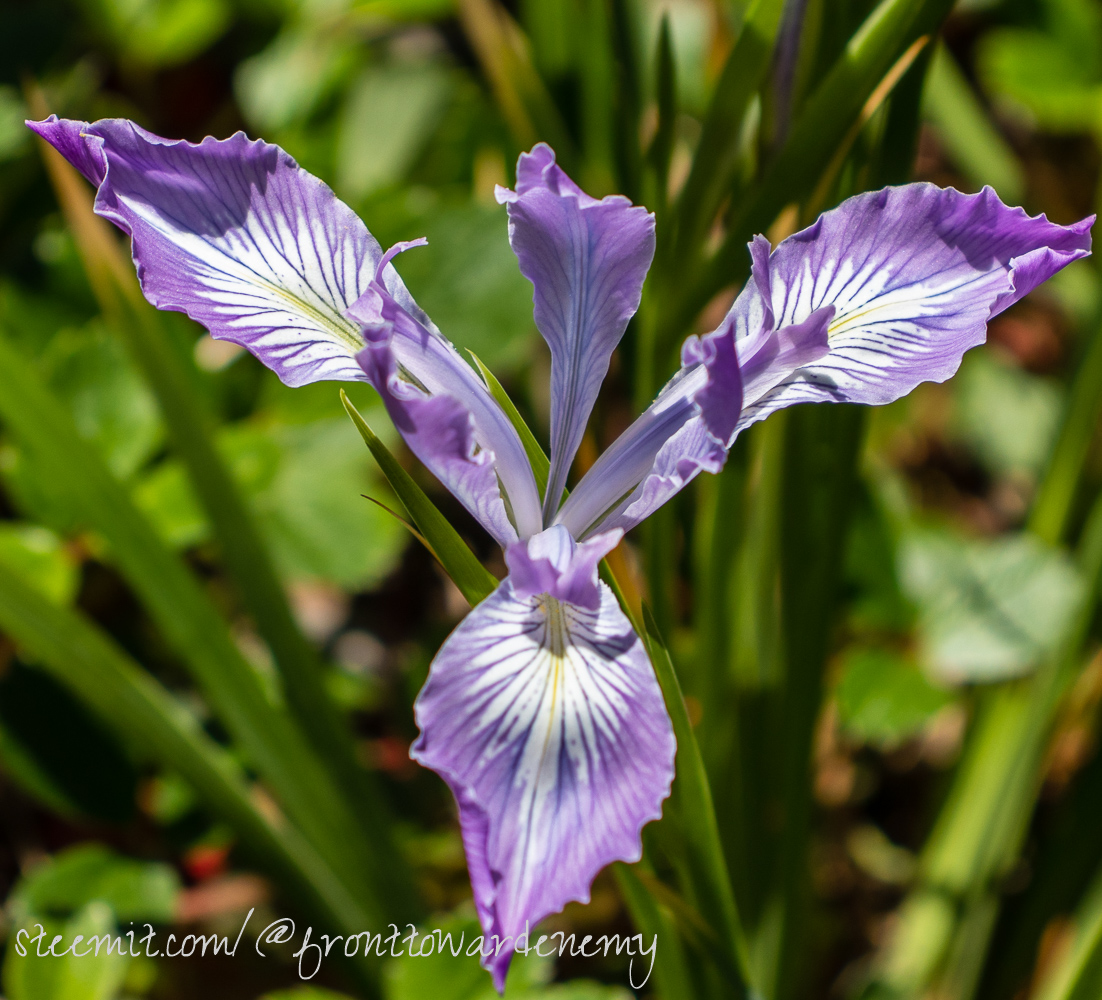 We also found some tiny ones. These were about a quarter of the size of the other irises that we saw.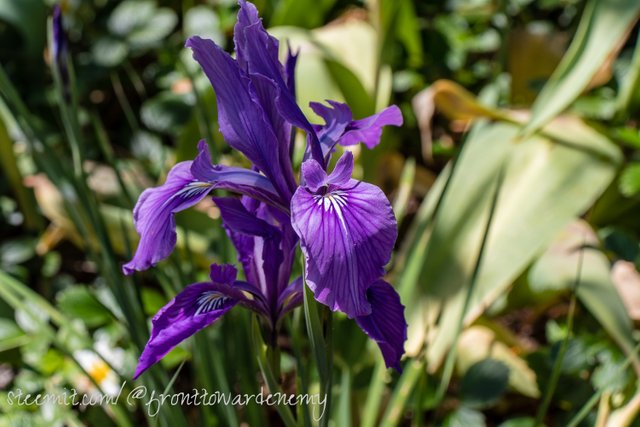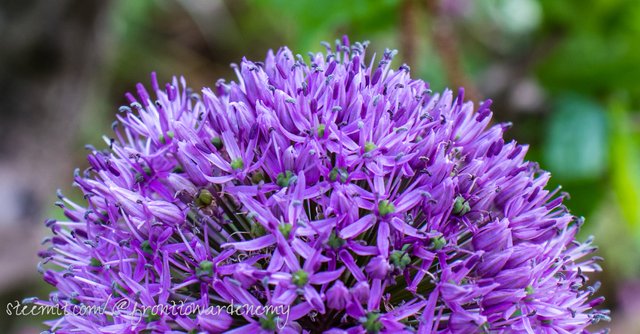 We spotted a few of these purple ball plants.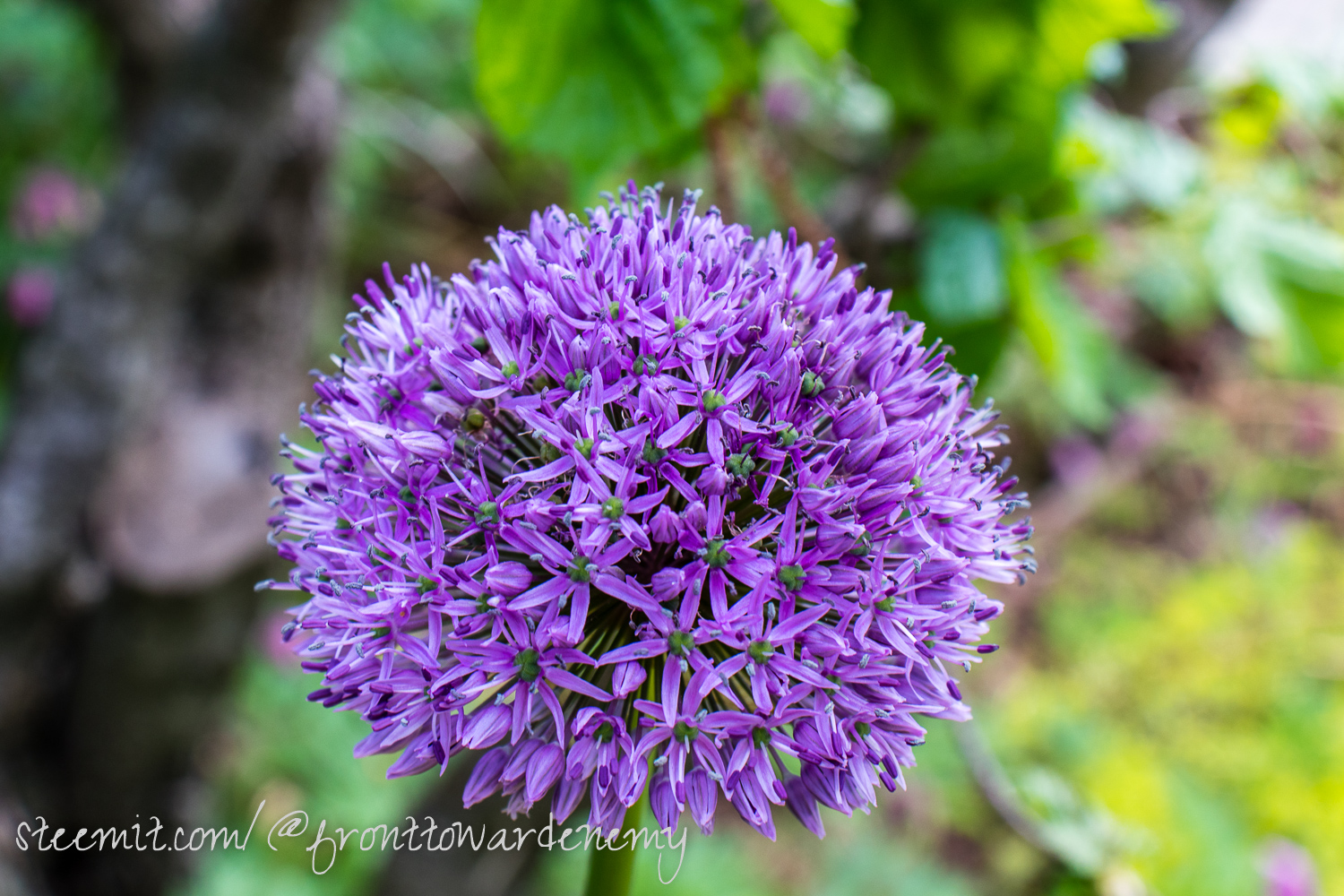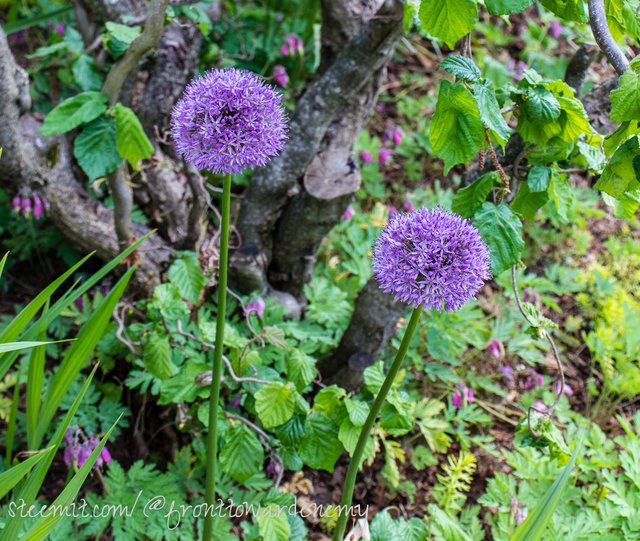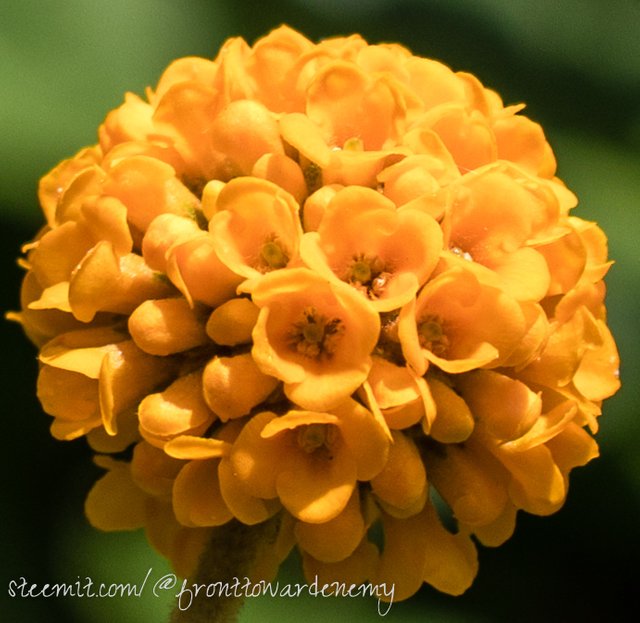 Here's another ball-type flower. This one grows as a big bush with these strange yellow/orange balls growing on branches.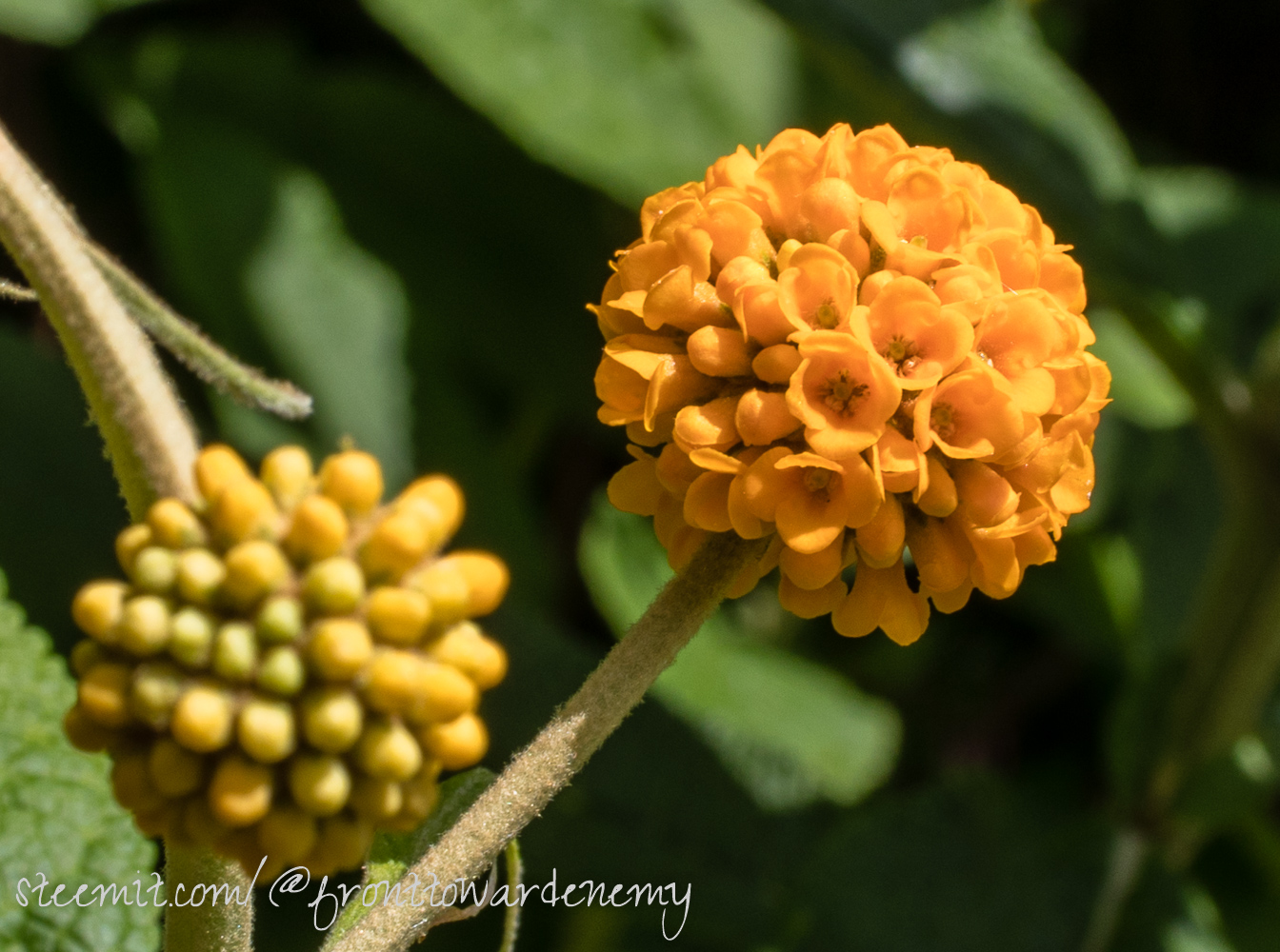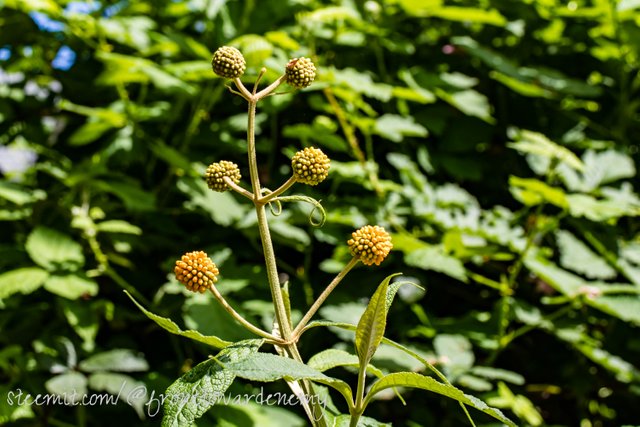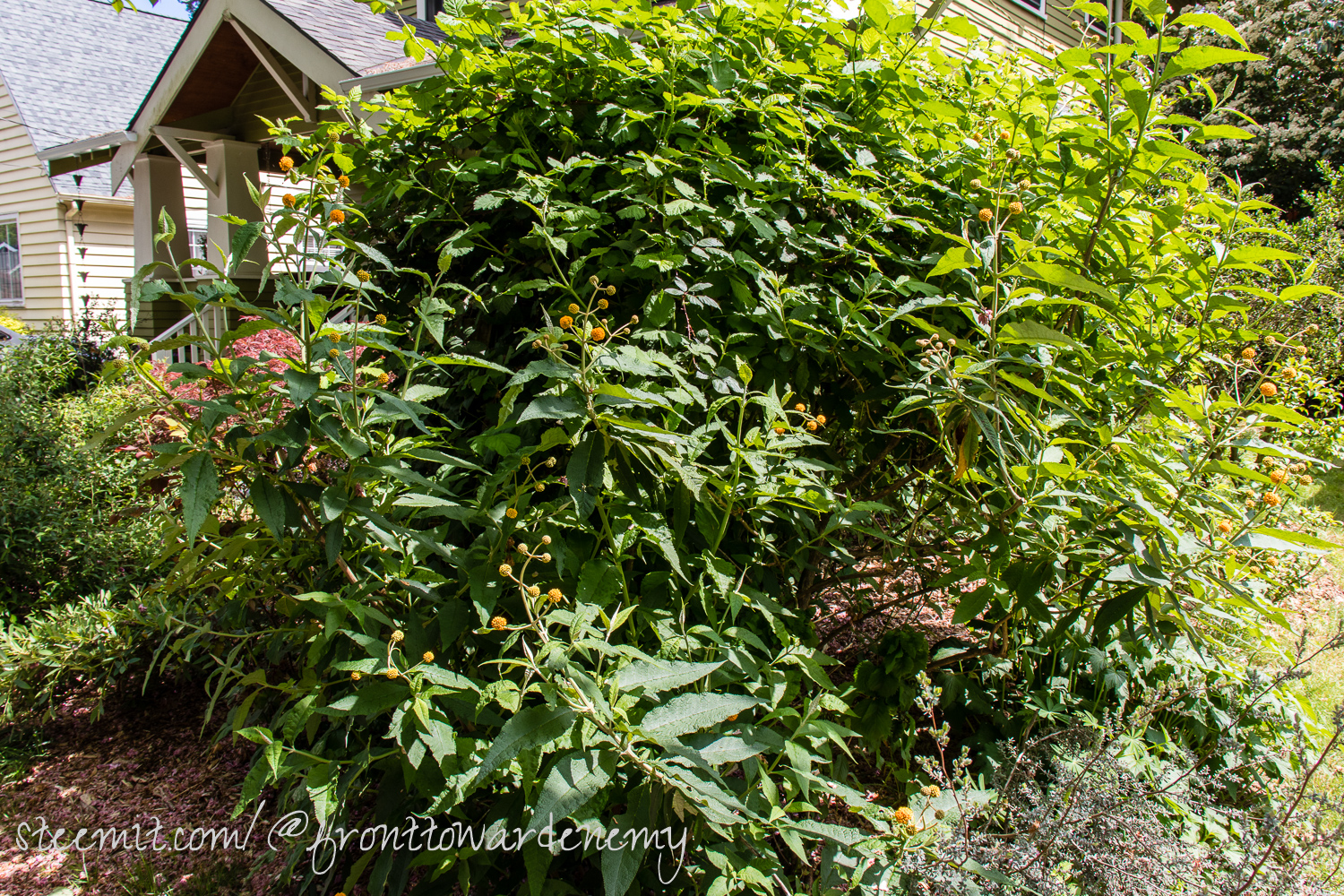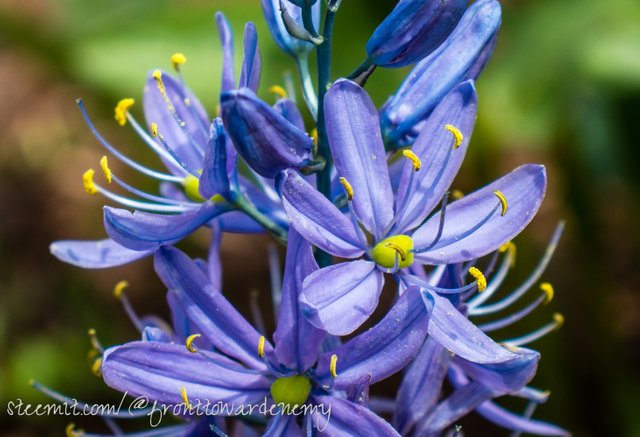 These blue/purple ones are awesome! I've seen them before they bloomed, but they look pretty badass with their flowers opened up.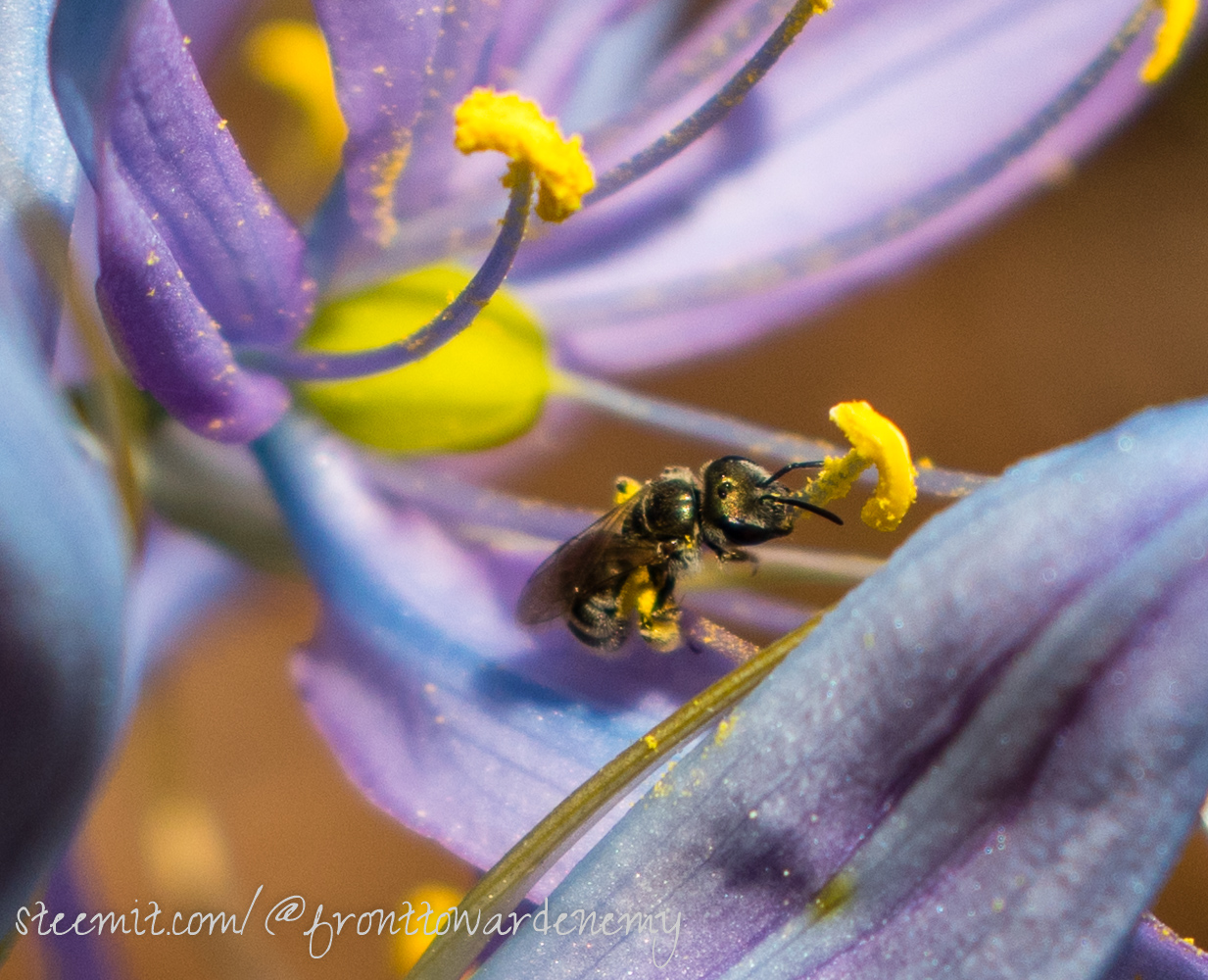 I didn't even notice this guy when I took the photo. Somehow I got lucky with my focus.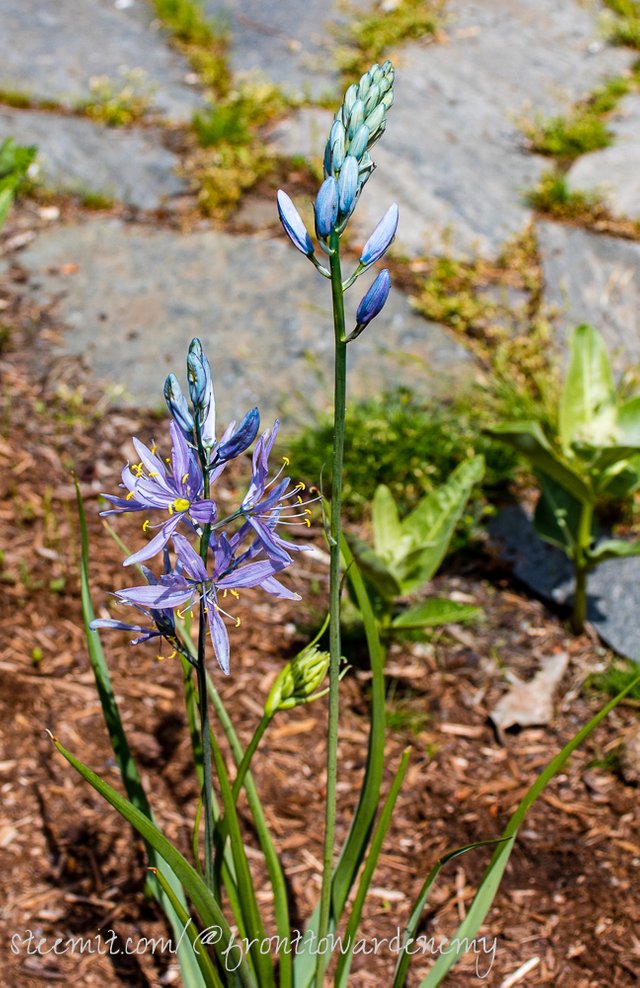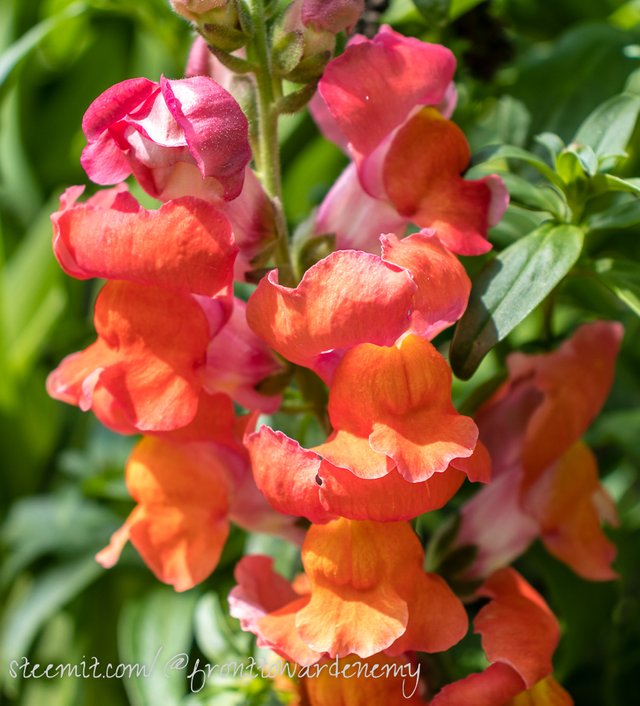 Snapdragons are fairly common where I'm from (California), so I didn't take very many photos of these flowers. They come in a wide variety of colors from white to blue to red.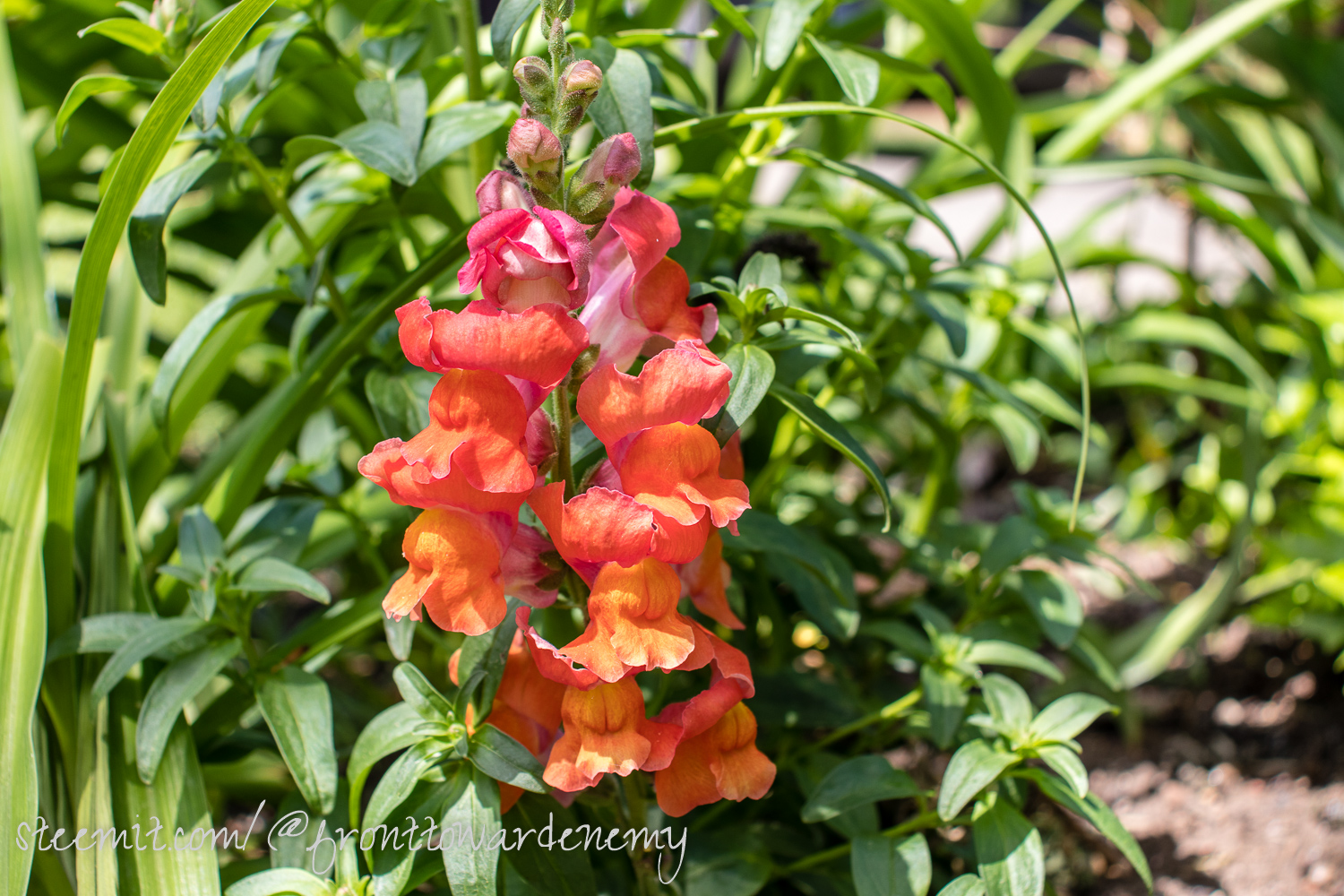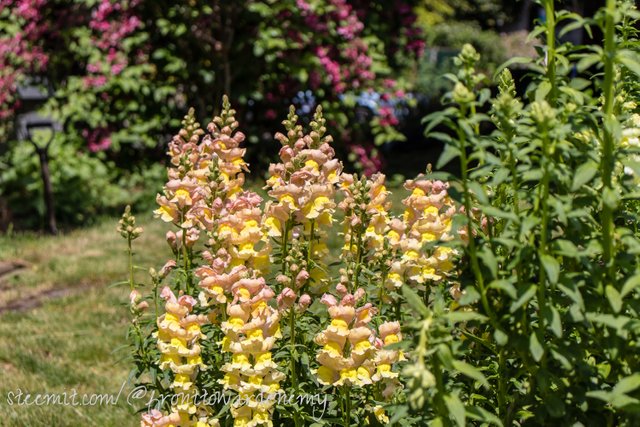 I like the way the color slowly changes from the top of the plant to the bottom.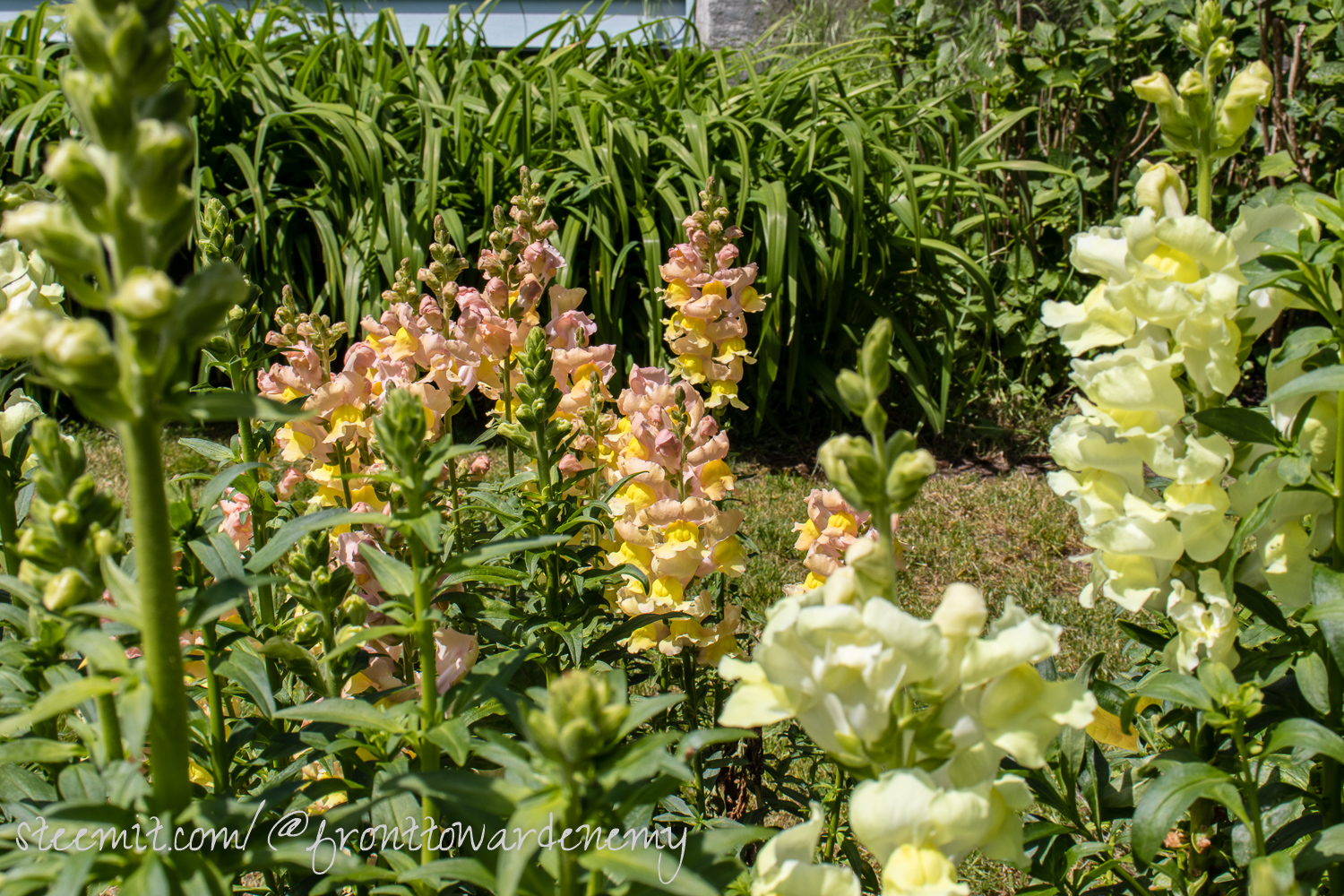 If you read the text at the top of this post, you may have asked yourself "What the heck are 'weird rainbow-leafed arching flower things'?" Well, let me show you.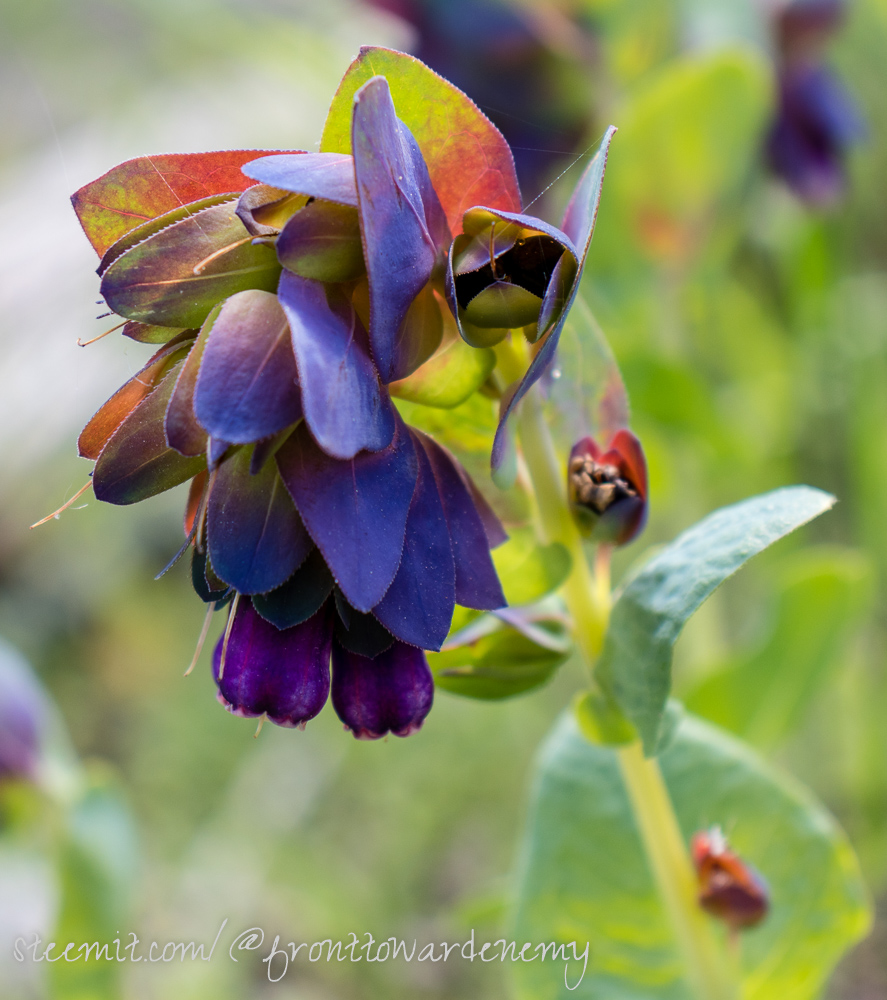 This, dear reader, is a weird rainbow-leafed arching flower thing. Anyone know it's real name?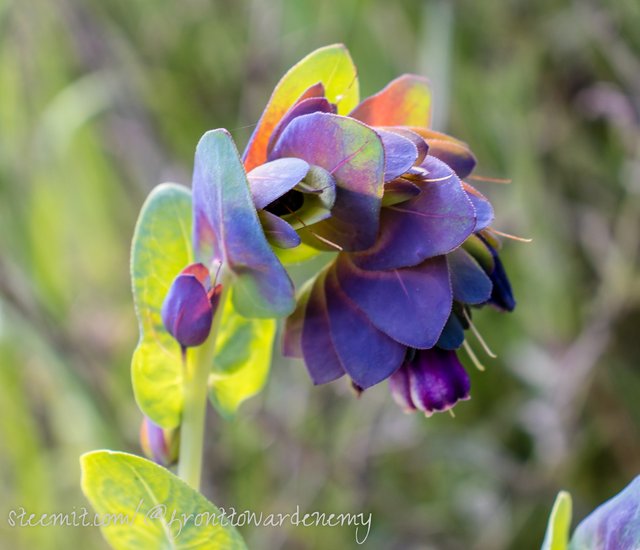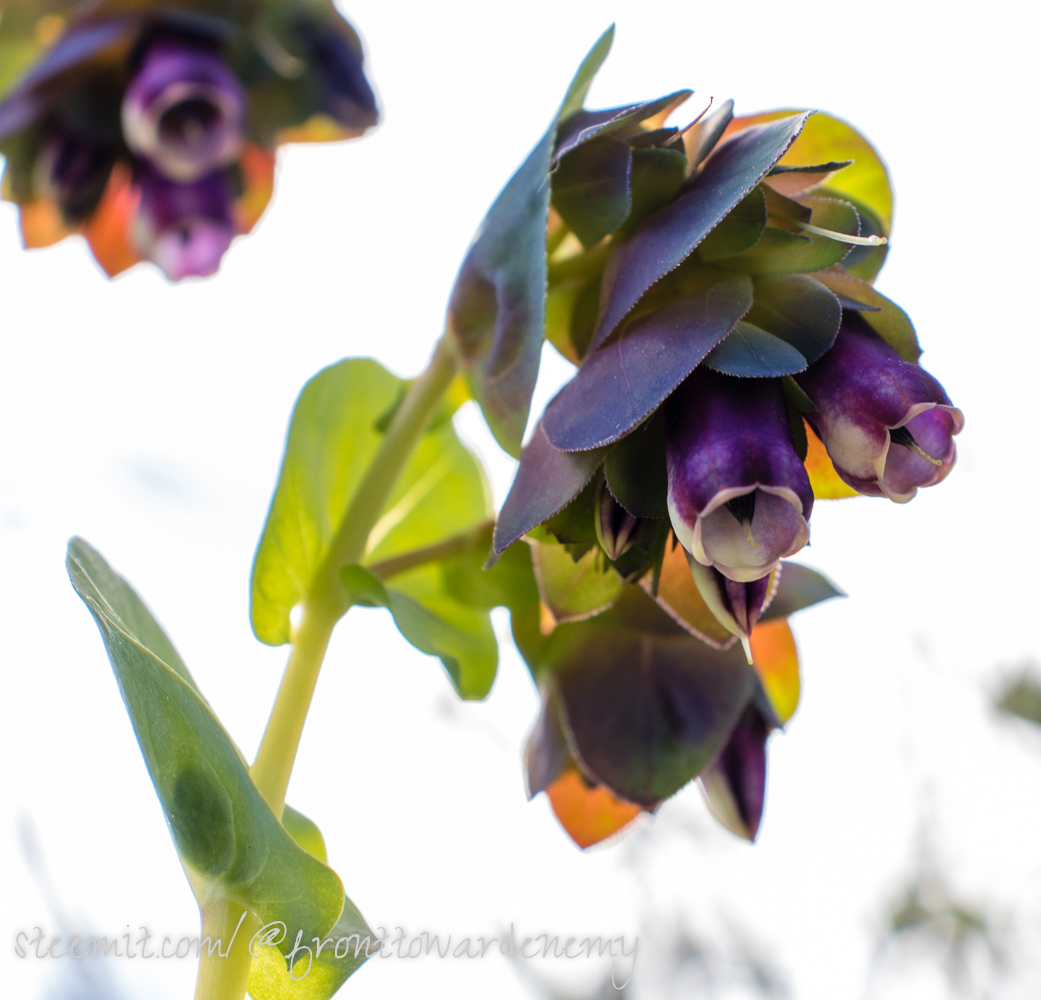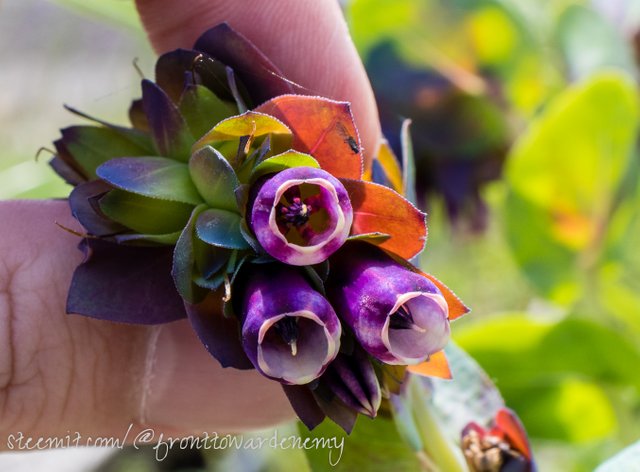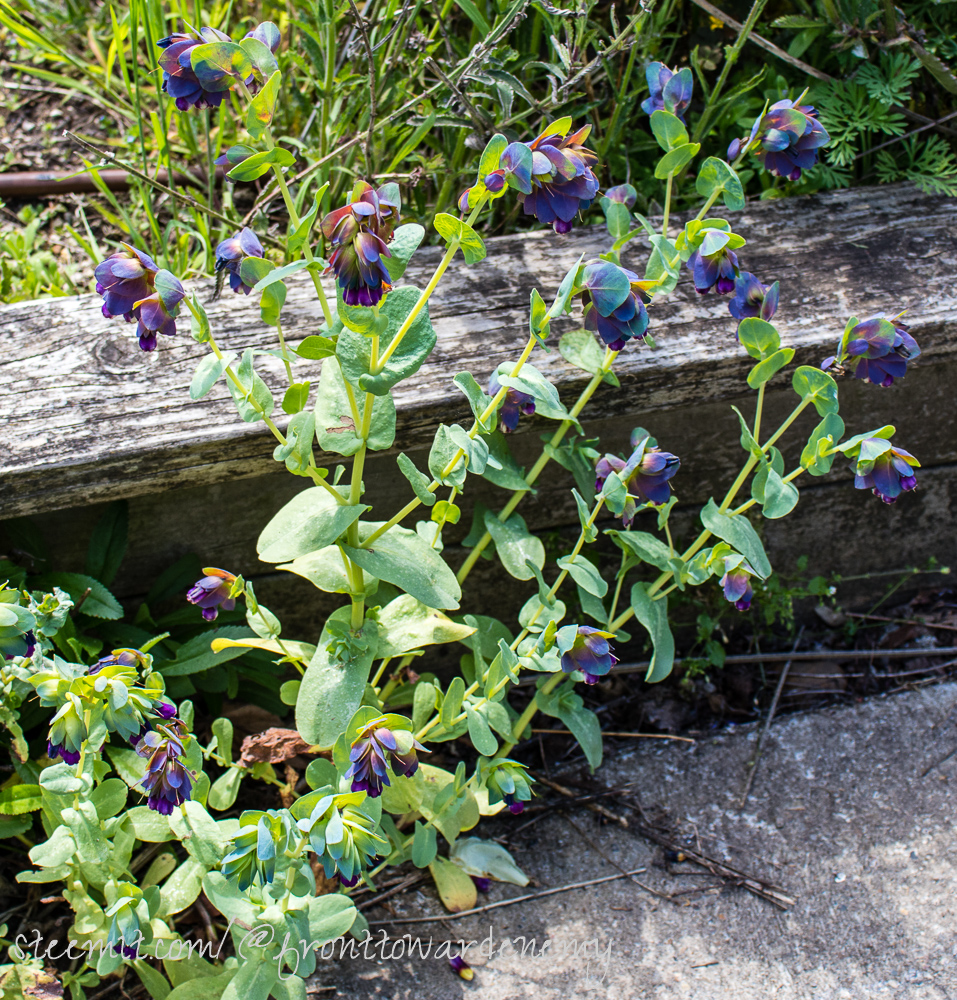 My last plant for this post will be these hairy blue plants. I don't know much about them besides their color and... uh, hairiness.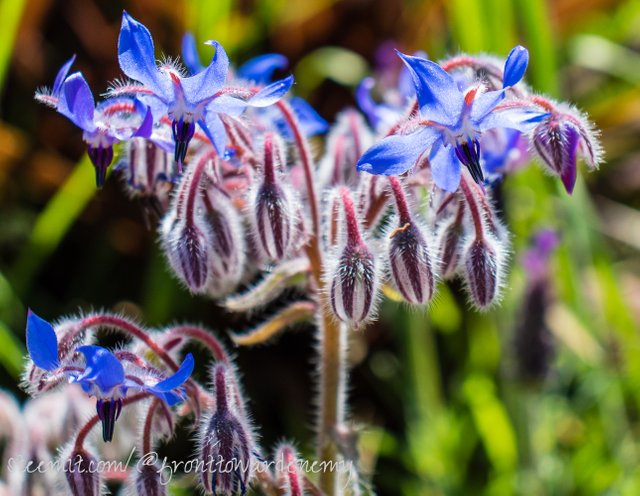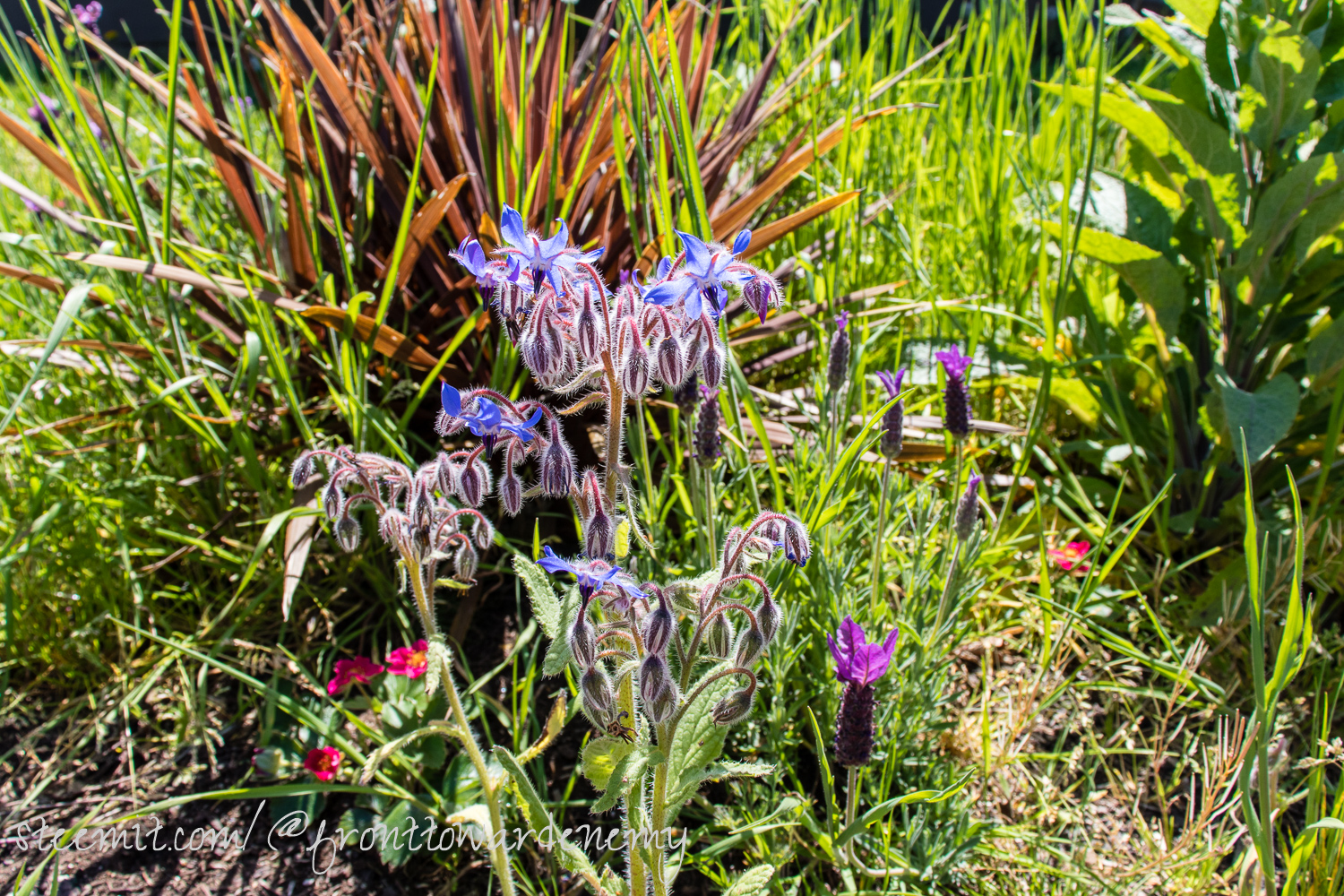 That's going to do it for this post. It's great to be able to get out and snap a few photos while the weather is nice. I hope I'll see you in the next post!