Portland Plants 26 - Plenty of plants and a few bees that I found in Portland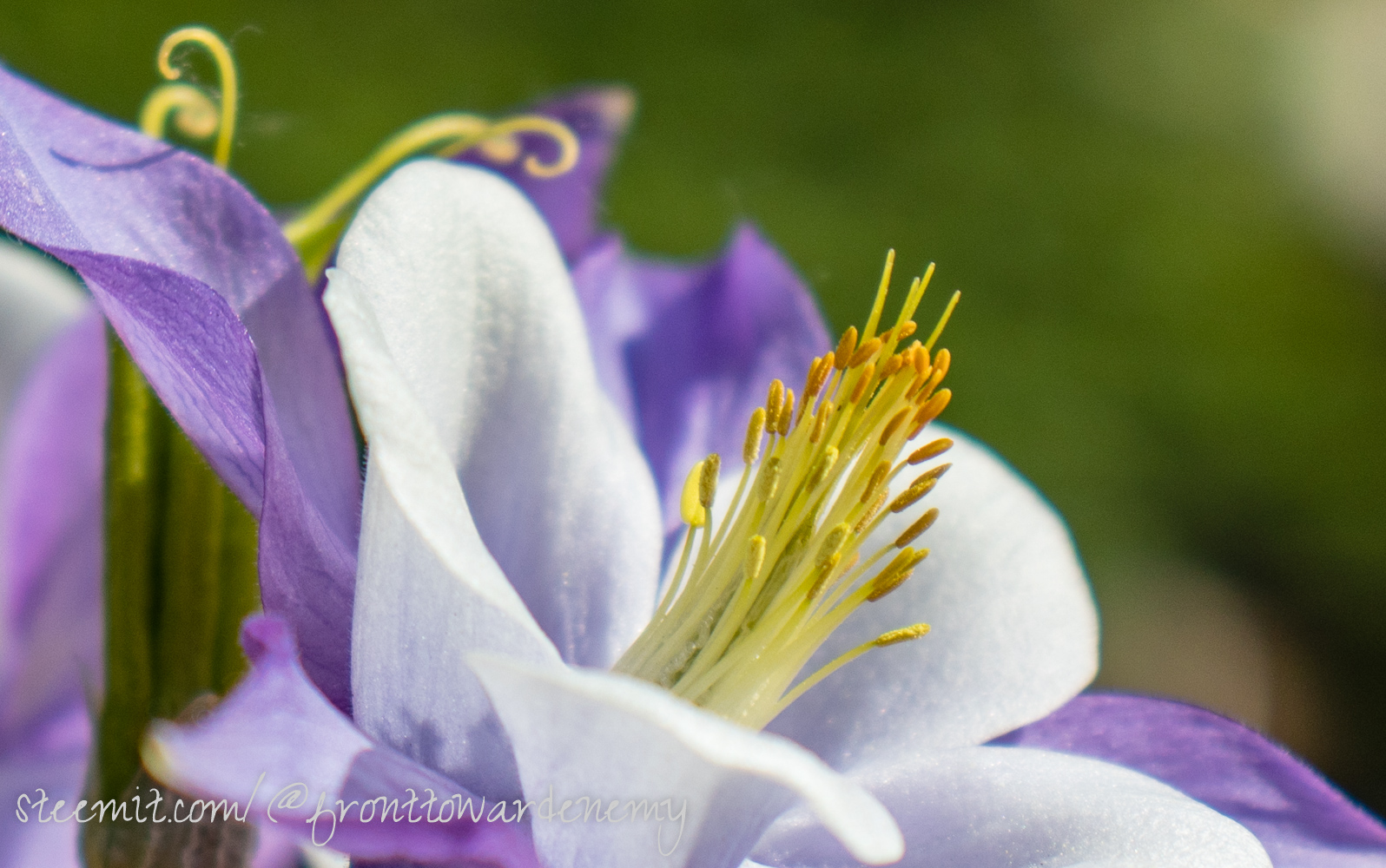 Portland Plants 26:
The weather was nice and hot on Monday, so I went out for some photos. I didn't find many new plants this time. There was a big tree that I'd never noticed before, but most of these photos are of plants that I've already photographed.
Here are some of the photos that I took on Monday.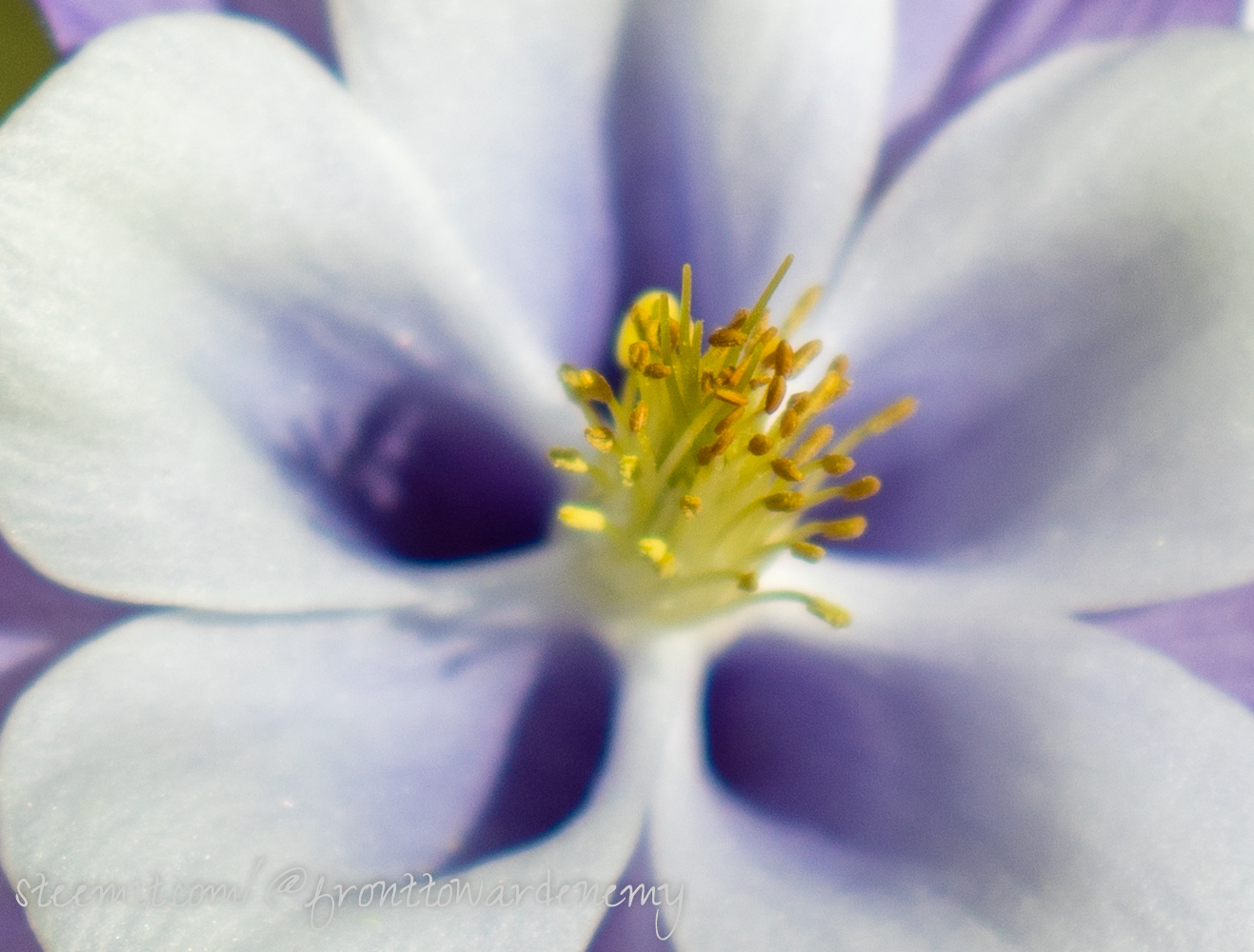 I've seen these flowers in red, but I think this is the first one I've seen in purple.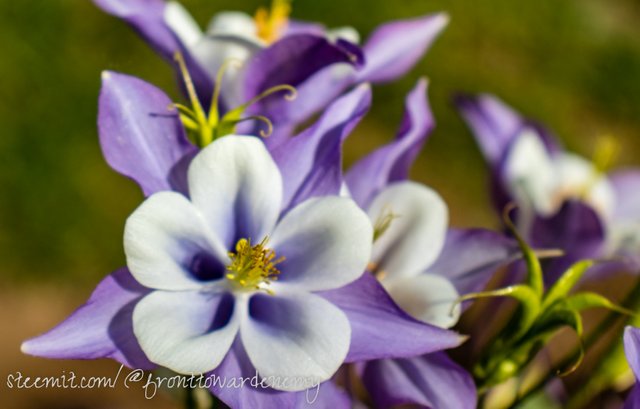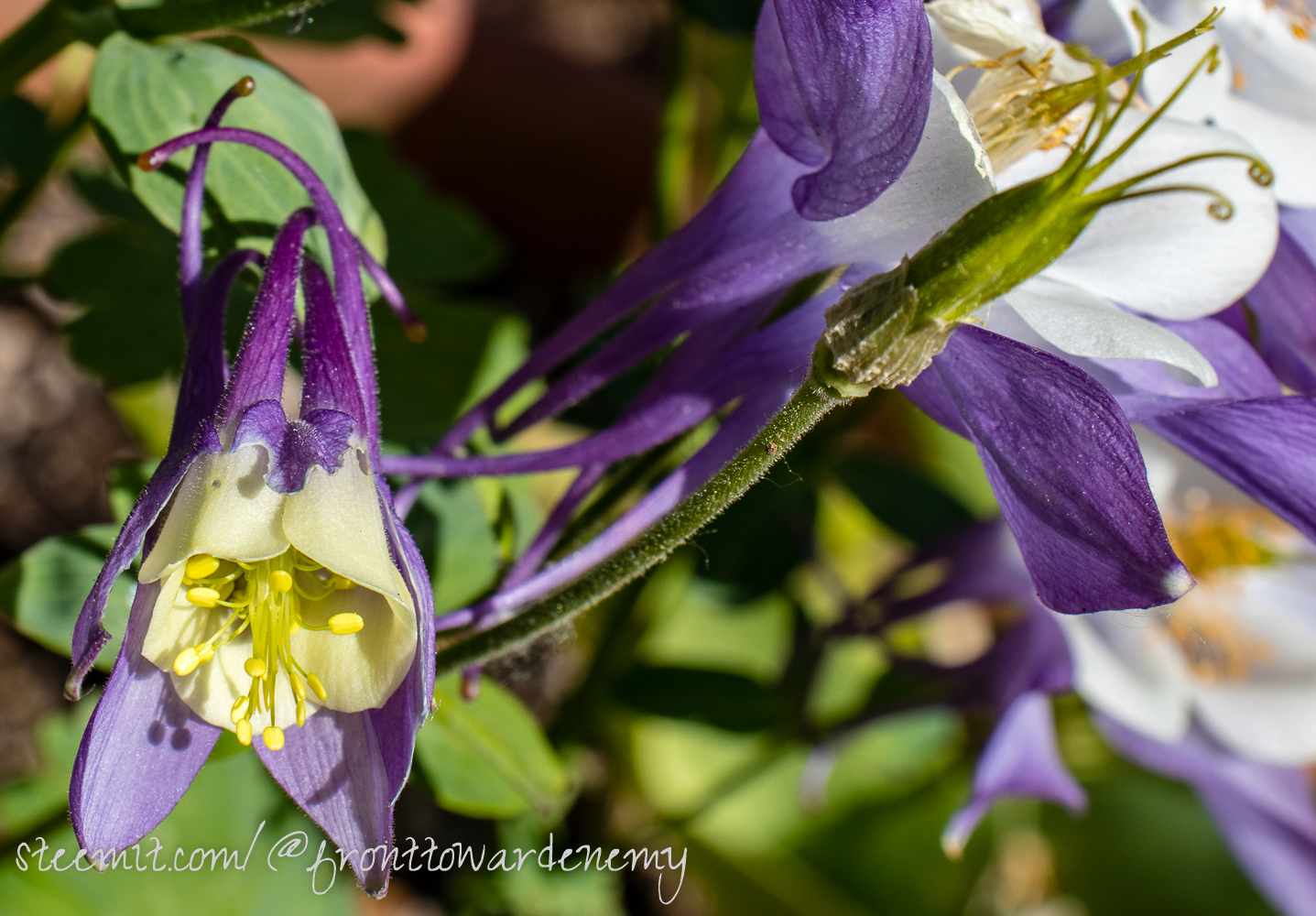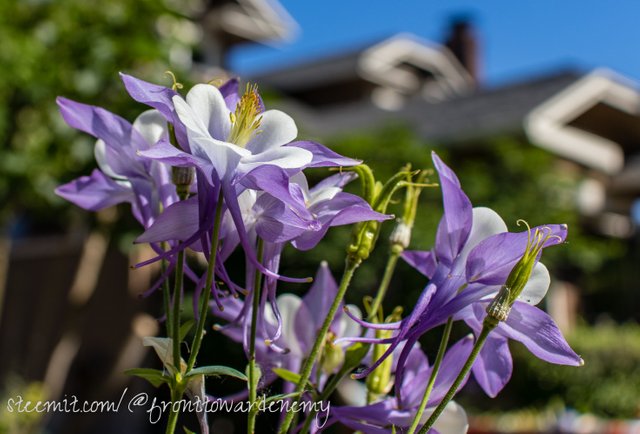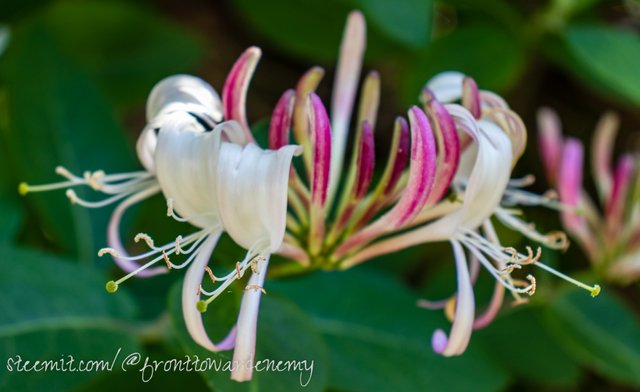 This is the big tree that is new to me. Most of the flowers hadn't opened up yet. The shape of the flowers seems kind of unique.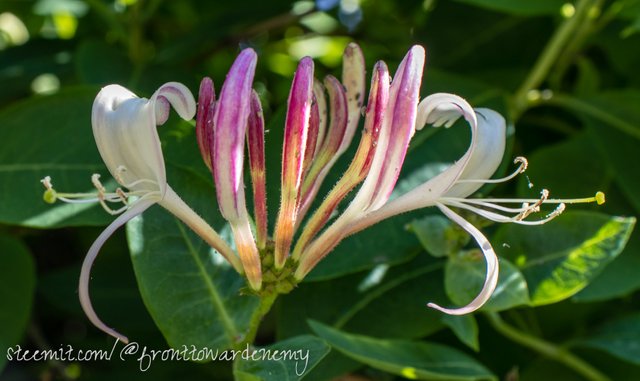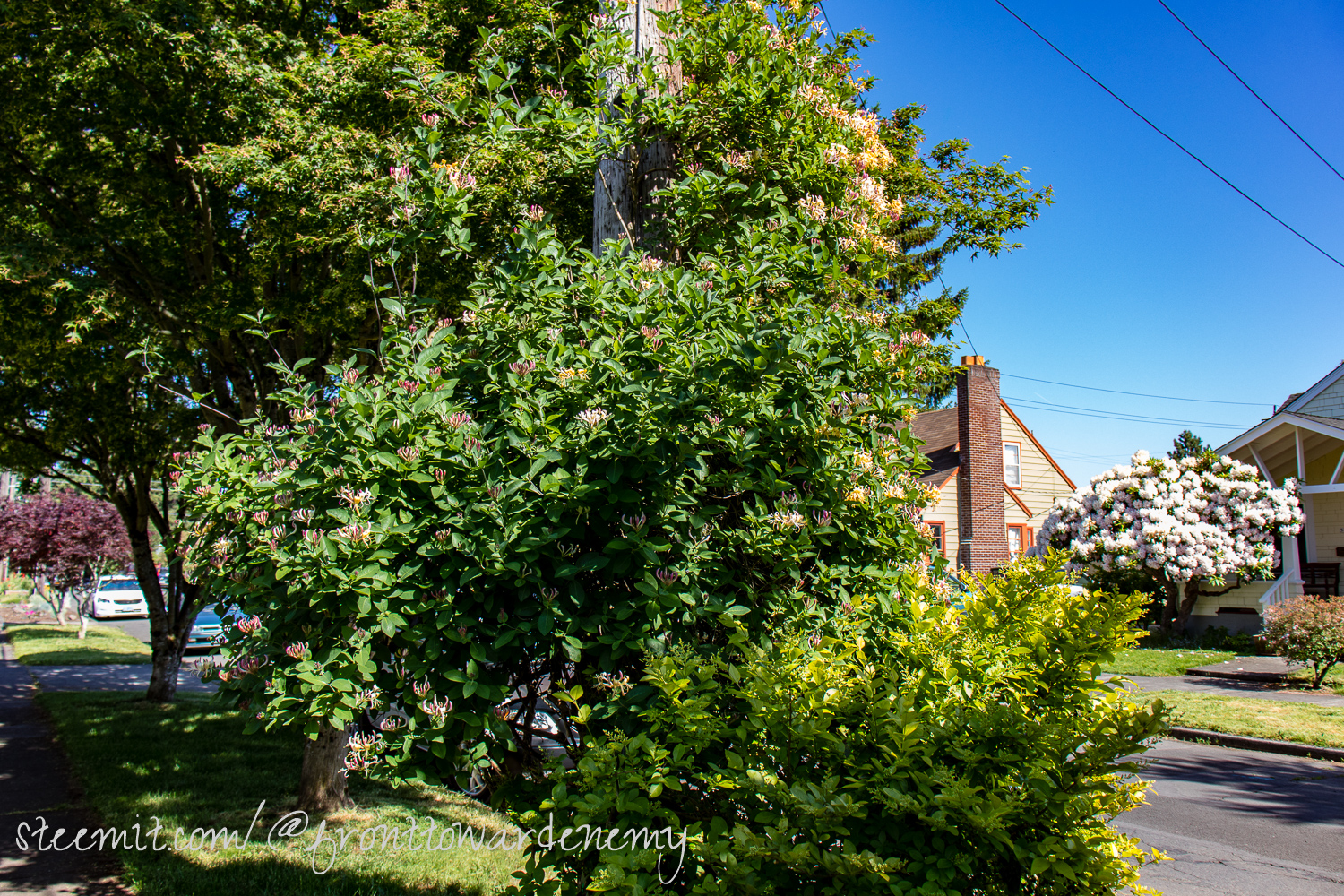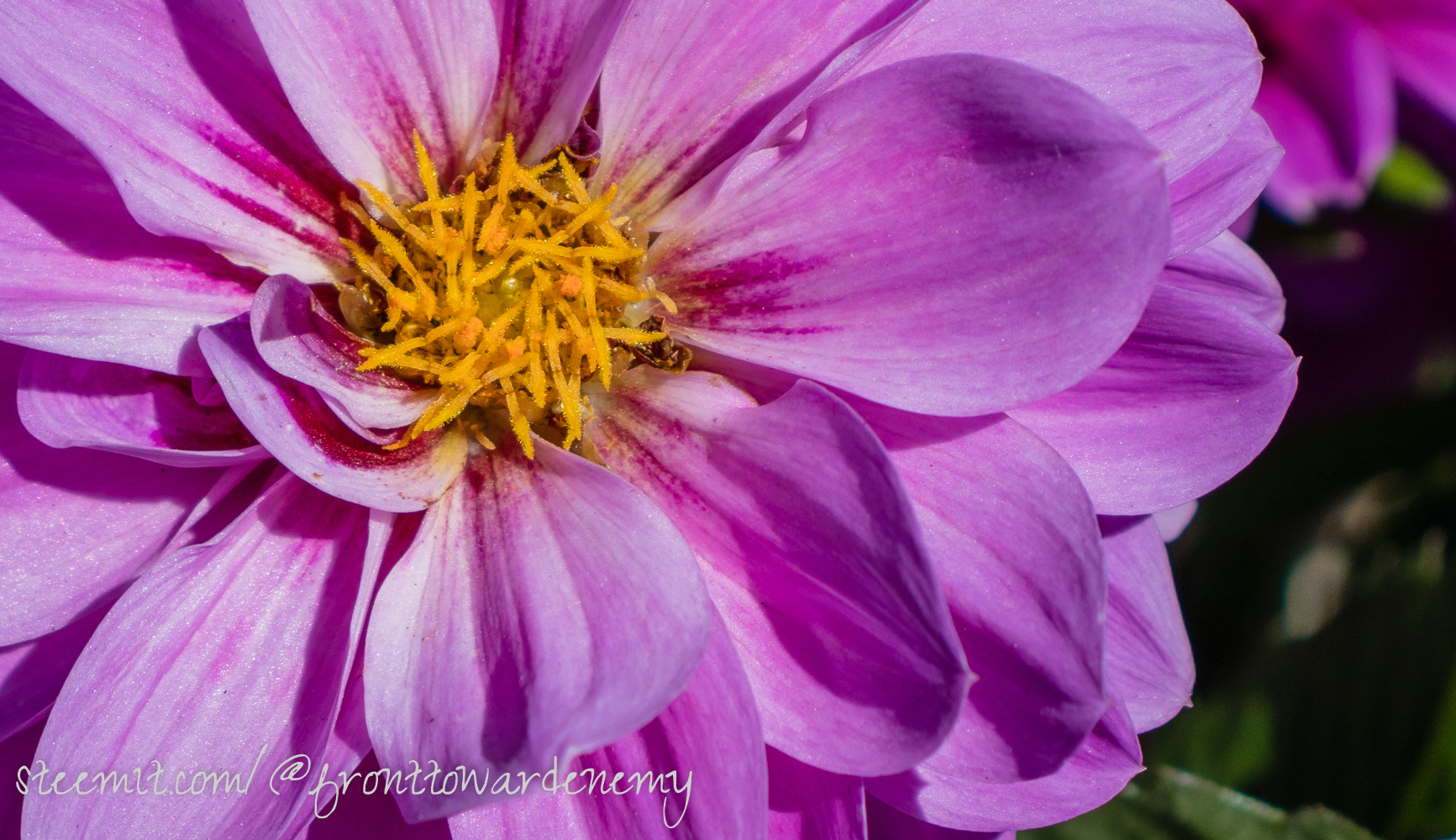 These flowers appear to have a bunch of shredded cheese in the middle.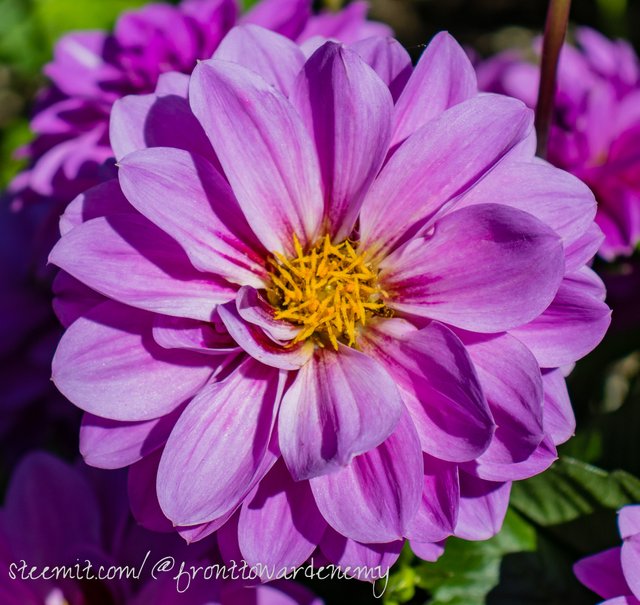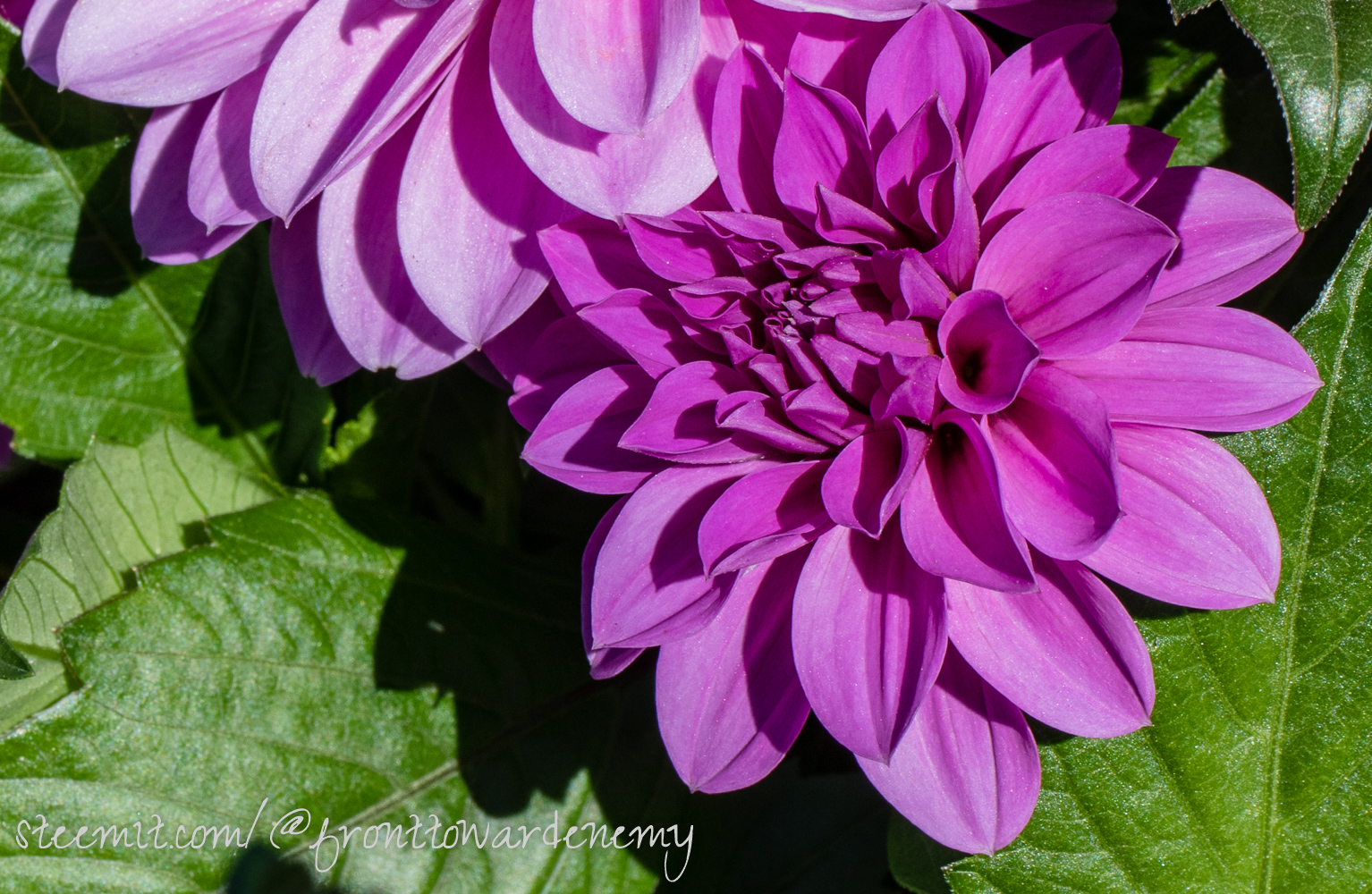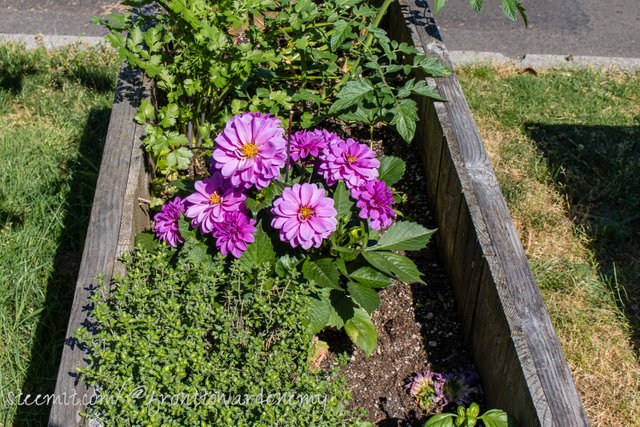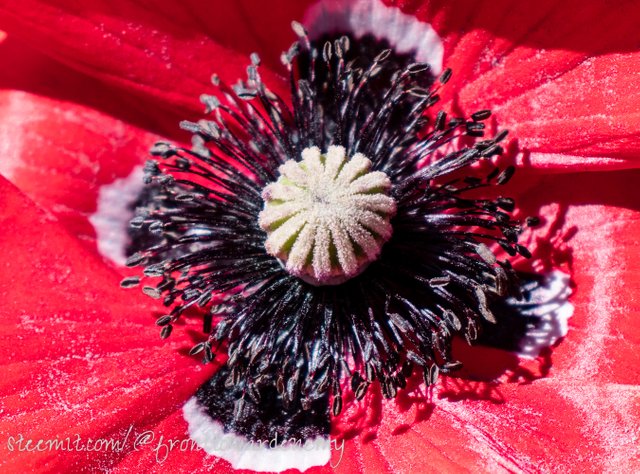 These flowers look like close relatives of the strange "Little Shop of Horrors" plants that I featured in Portland Plants 23. These flowers are smaller, but the stalks are much taller.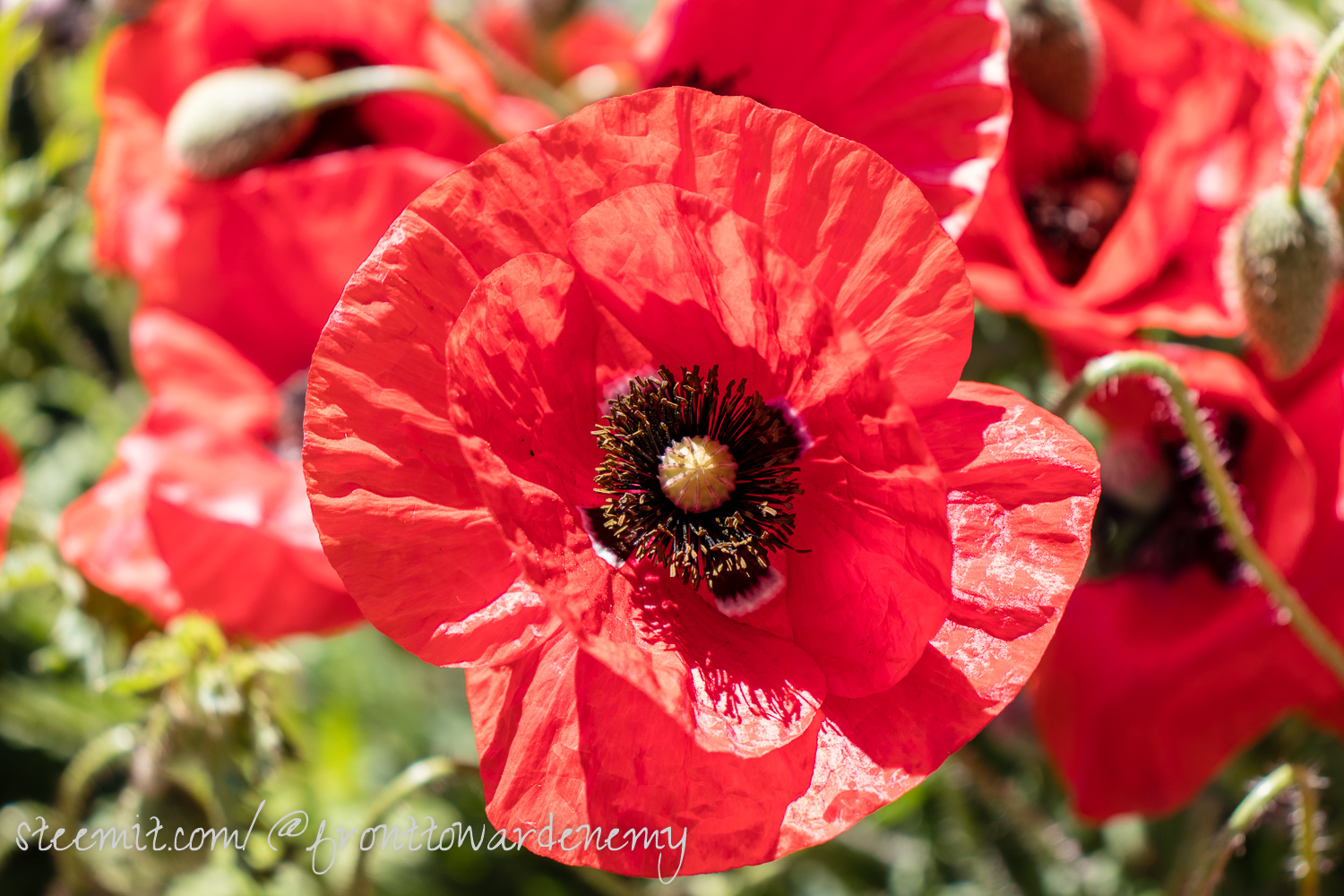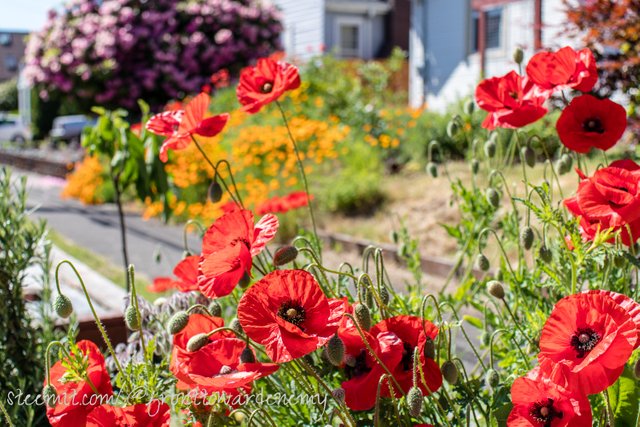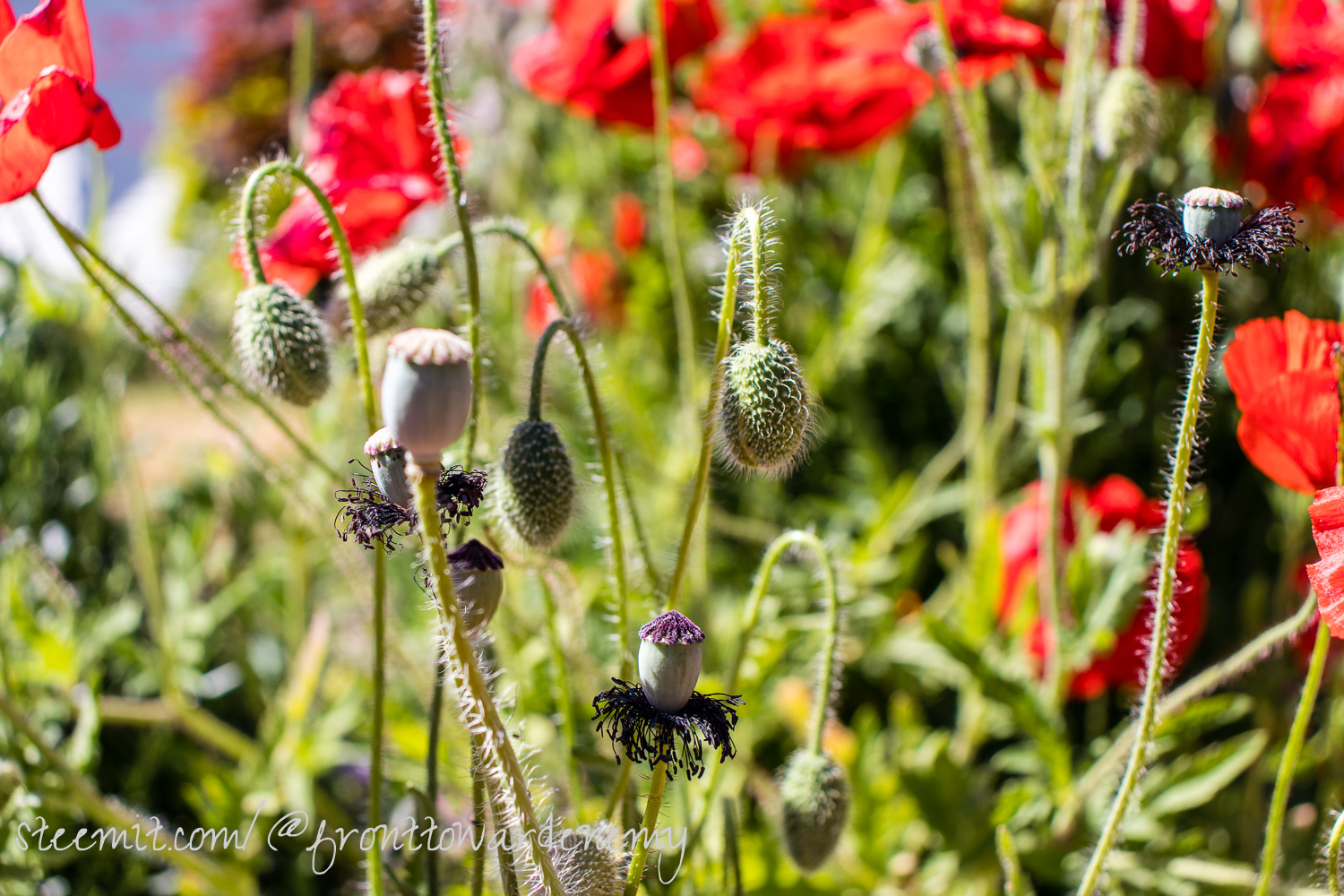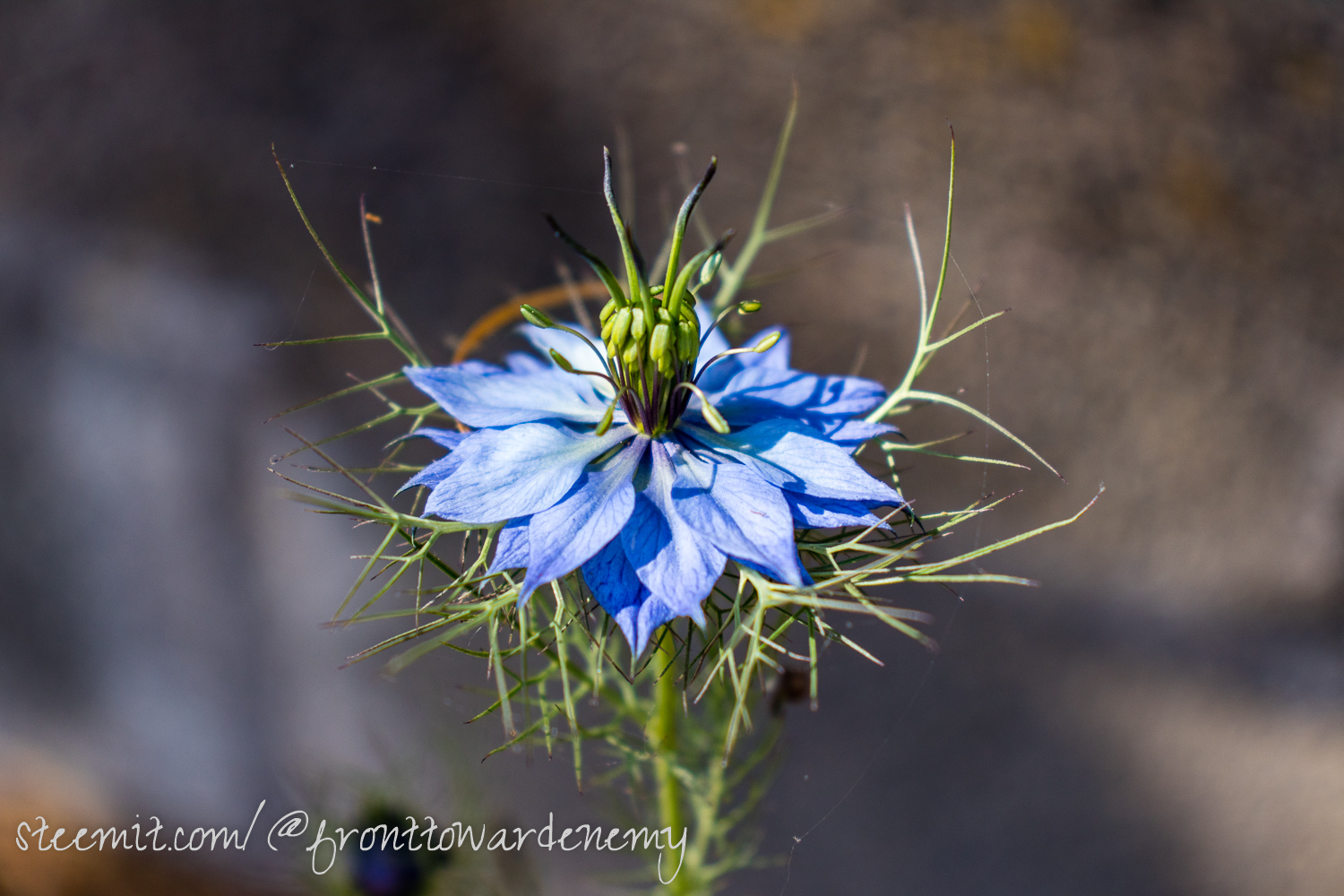 I posted one photo of this weird plant in Portland Plants 24. It seems very different and unique compared to the other flowers around here.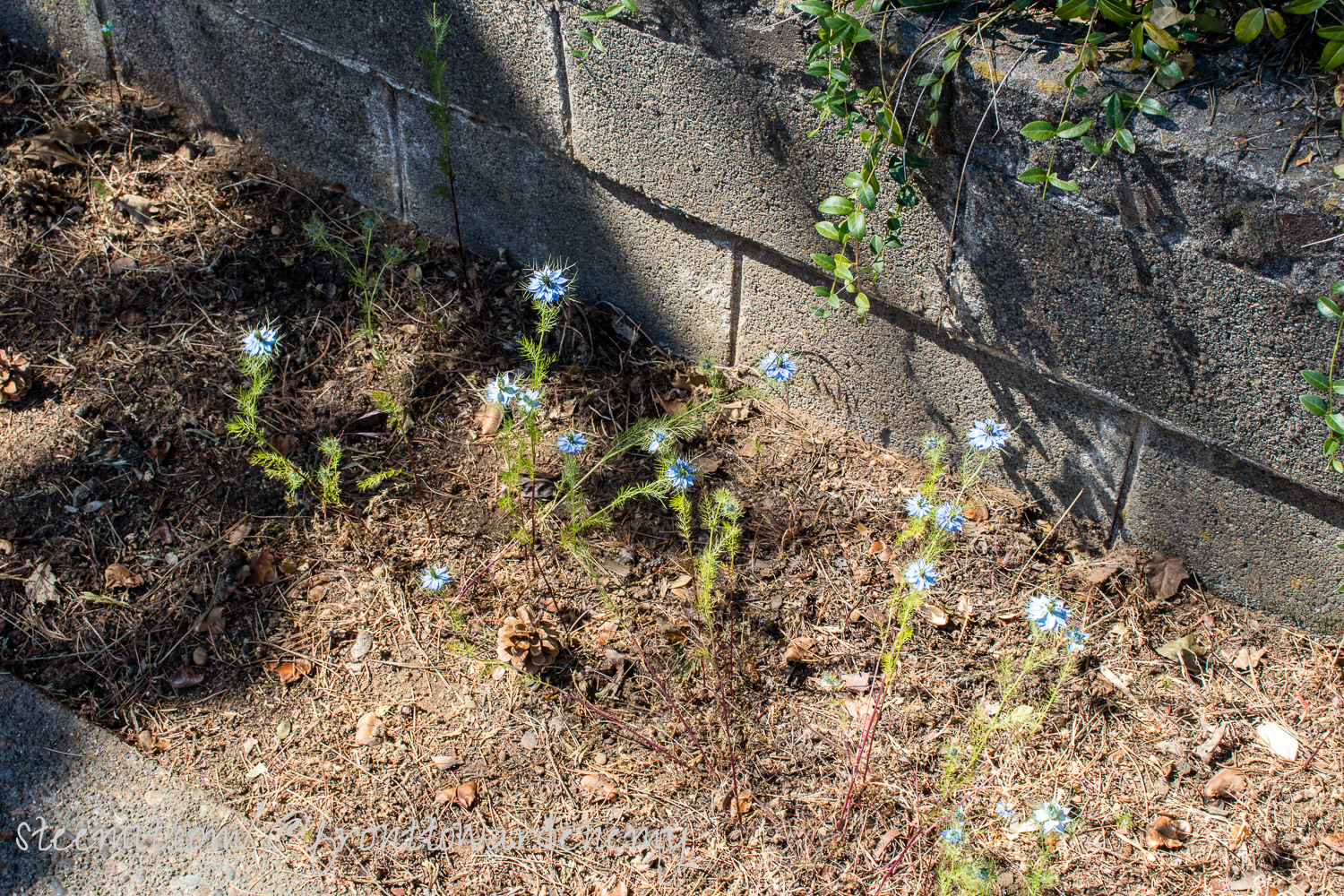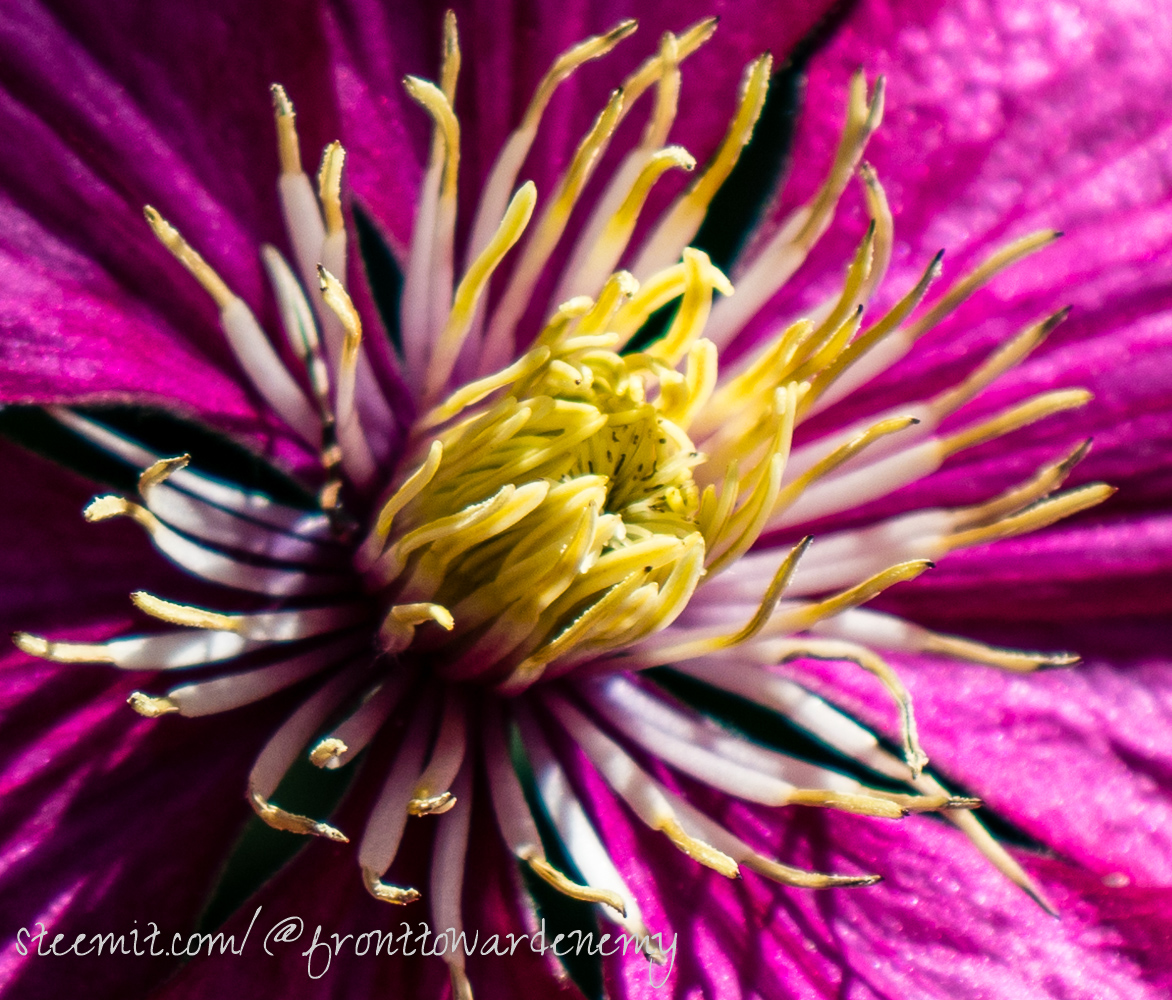 This flower was a little strange. There was a handful of them growing in a bush. I can't tell if they are the bush's flower, or are a different plant that's growing through the bush.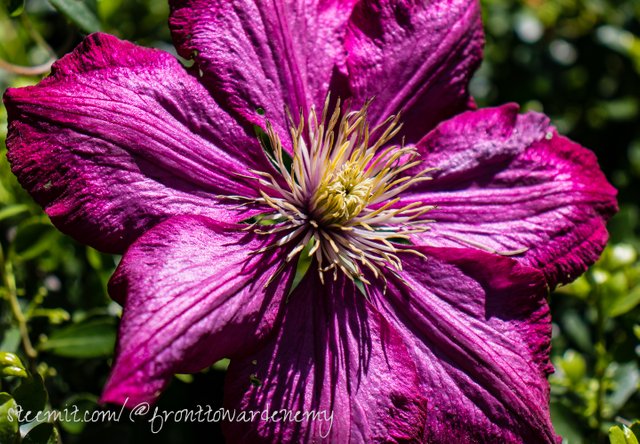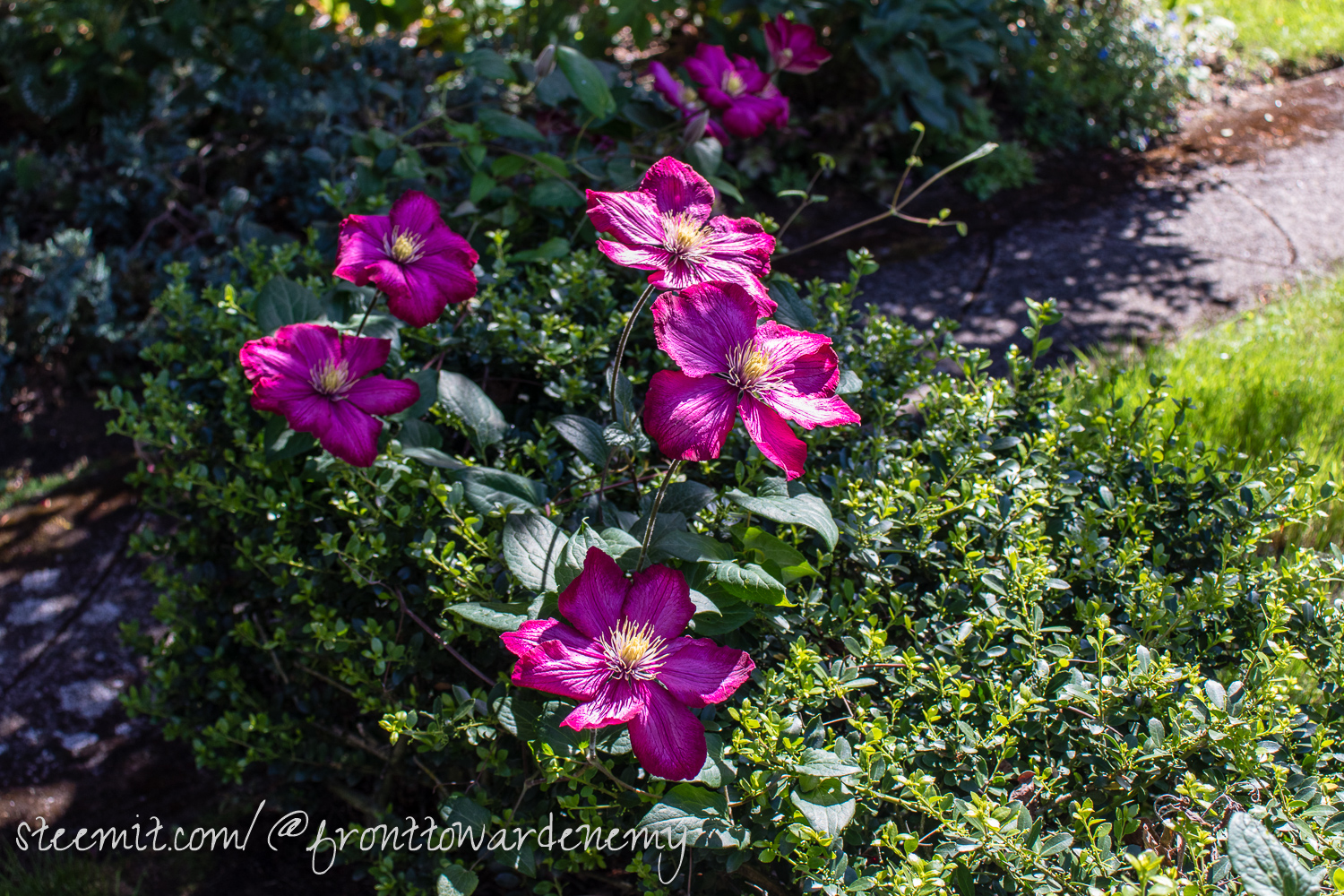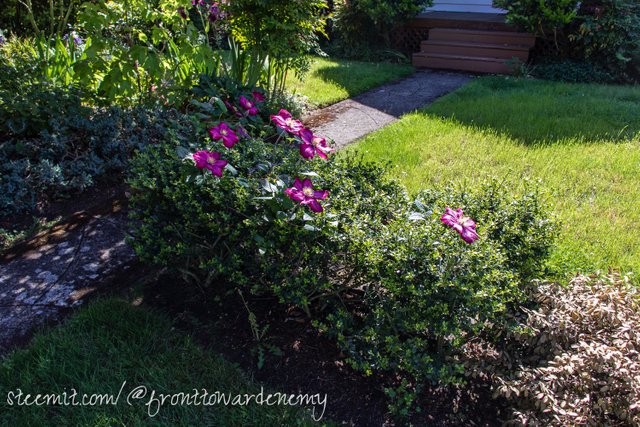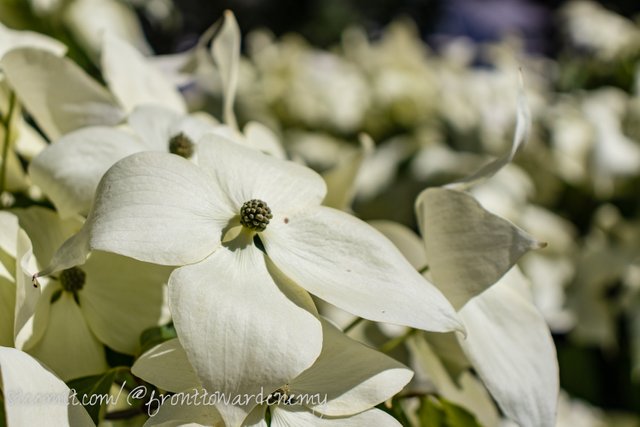 These trees look so cool, it's difficult to put into words. It's almost like the tree is wearing a white tuxedo or something.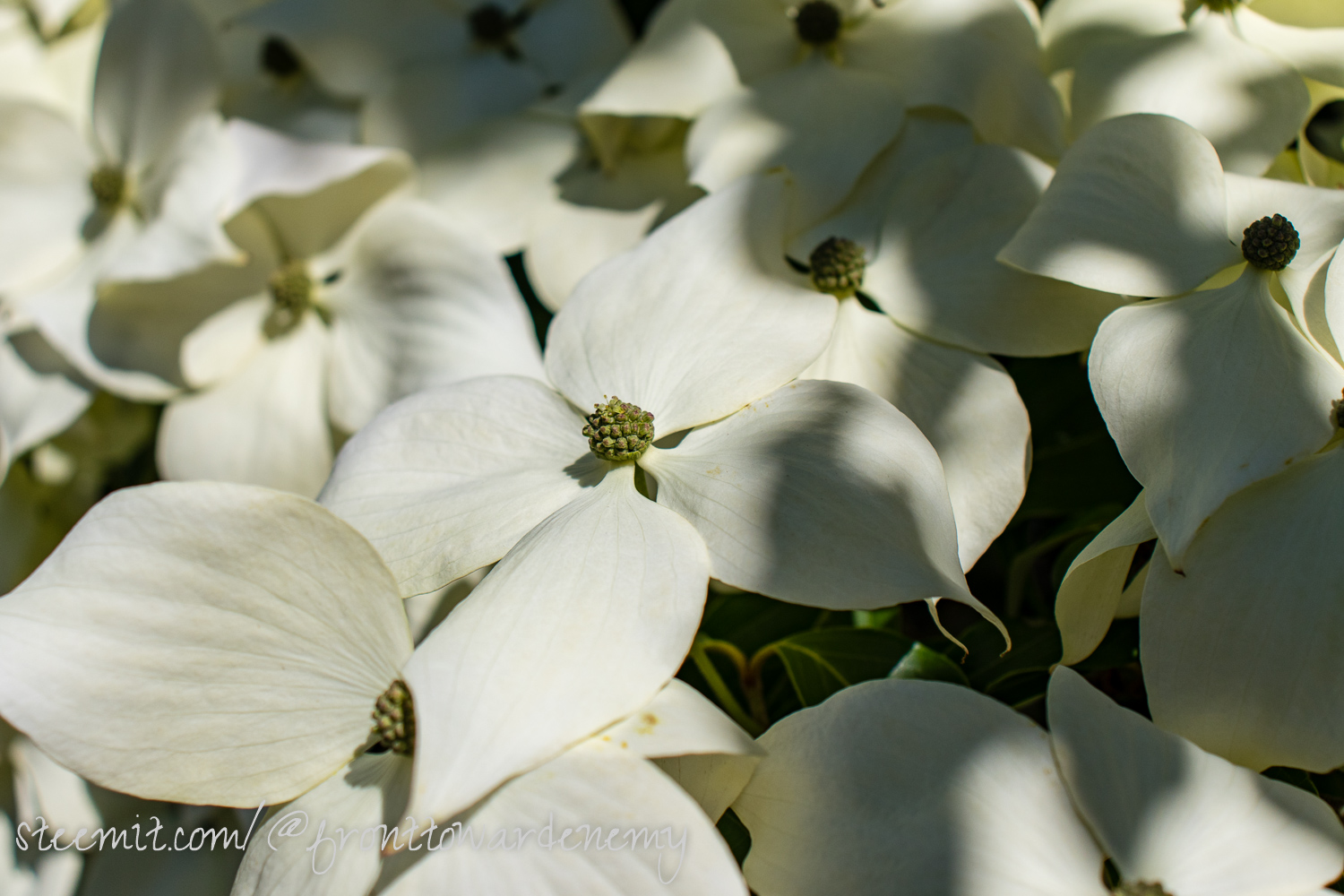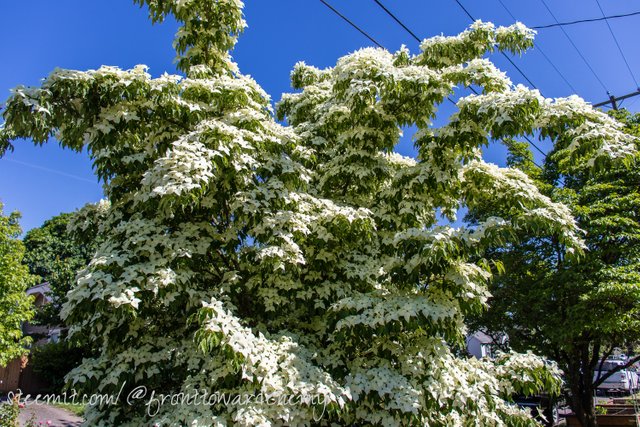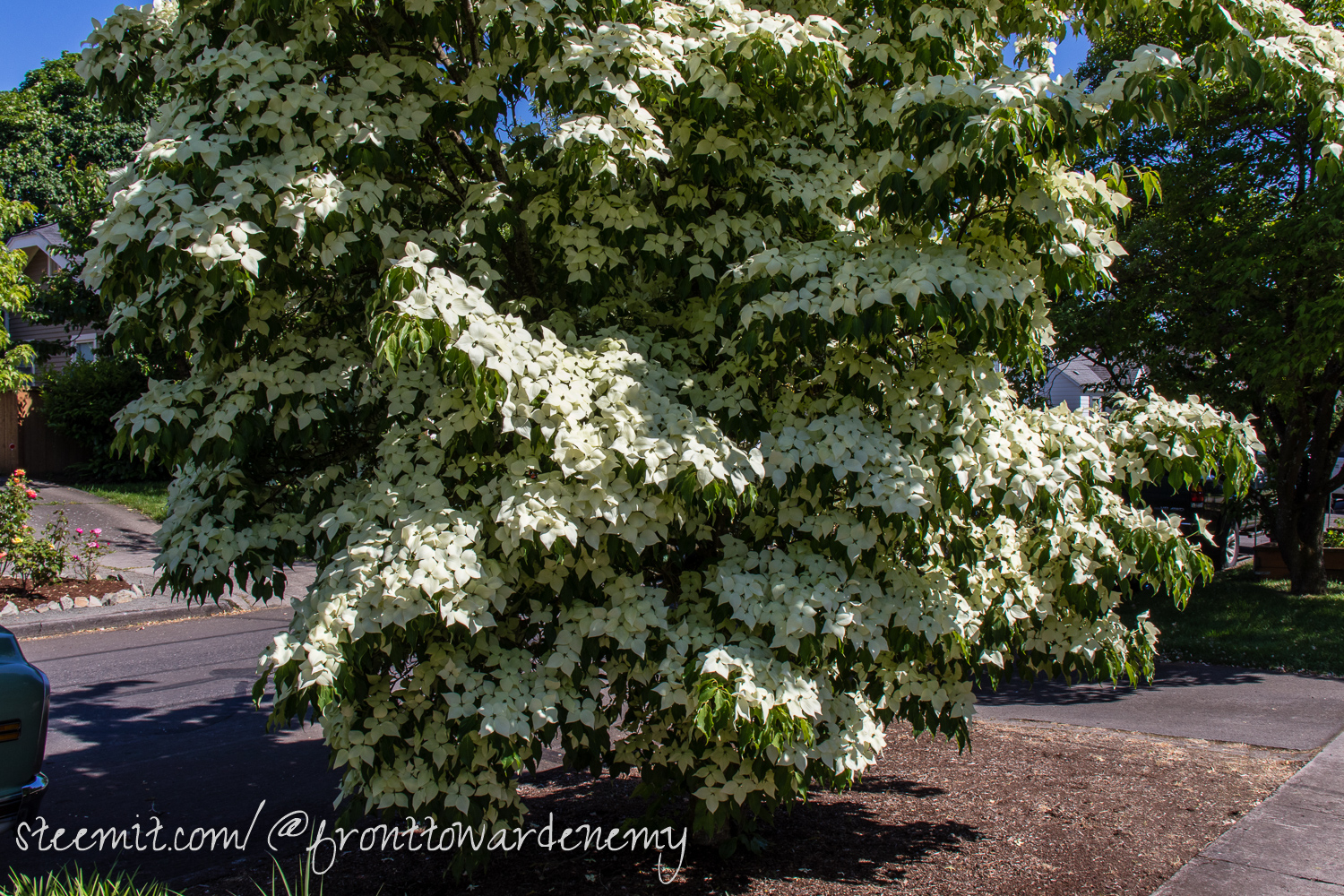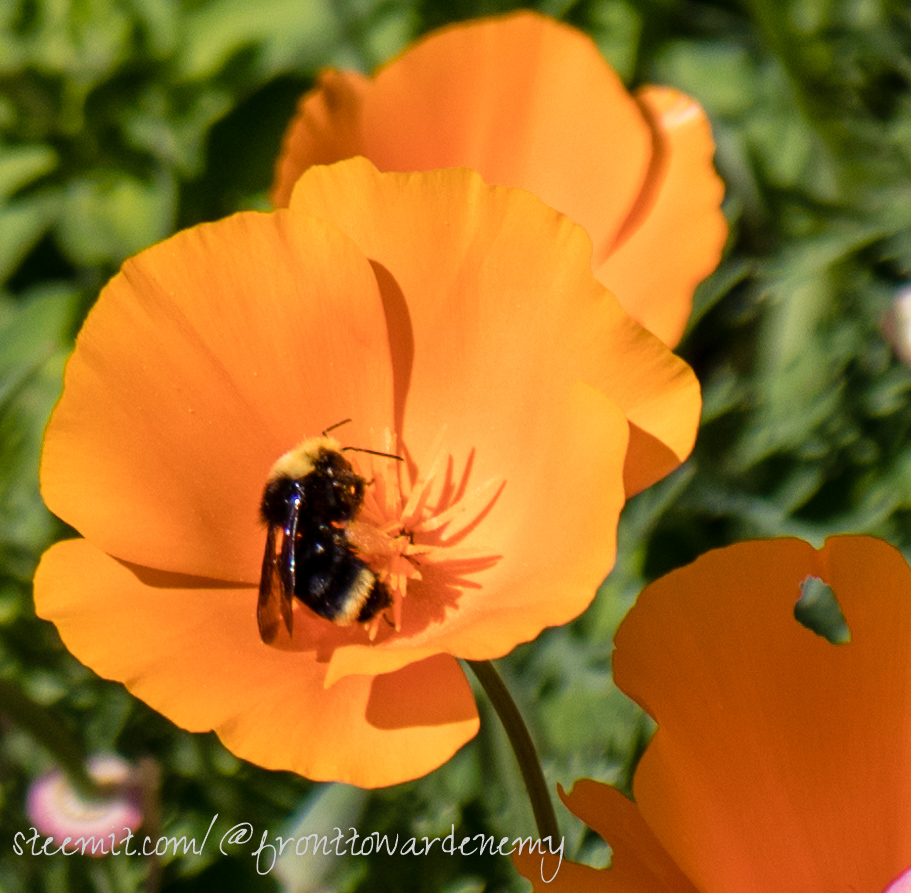 My last set of photos is more about the bees than the plants. A house had a big patch of poppies in the front yard and the bees were busy doing what bees do. I decided to try and photograph the bees and had mild success. It was more luck than skill when the bees flew into focus. The bees reminded me of why I photograph easy things like plants, instead of people or animals, or just about anything else.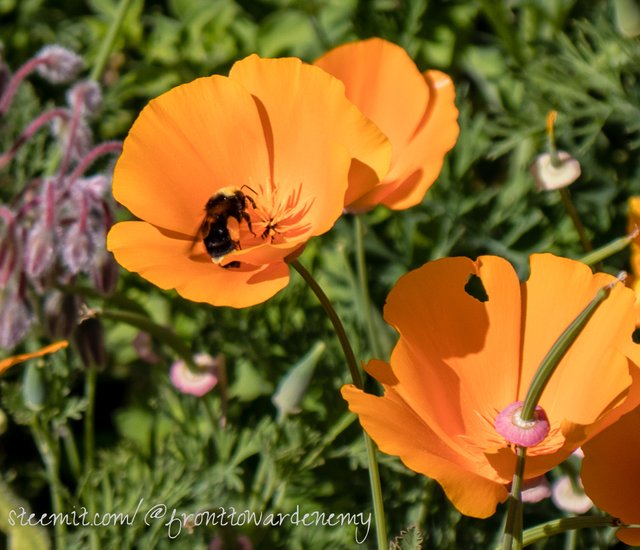 The bees were pretty easy to photograph once they landed, but I wanted to try and get some action shots.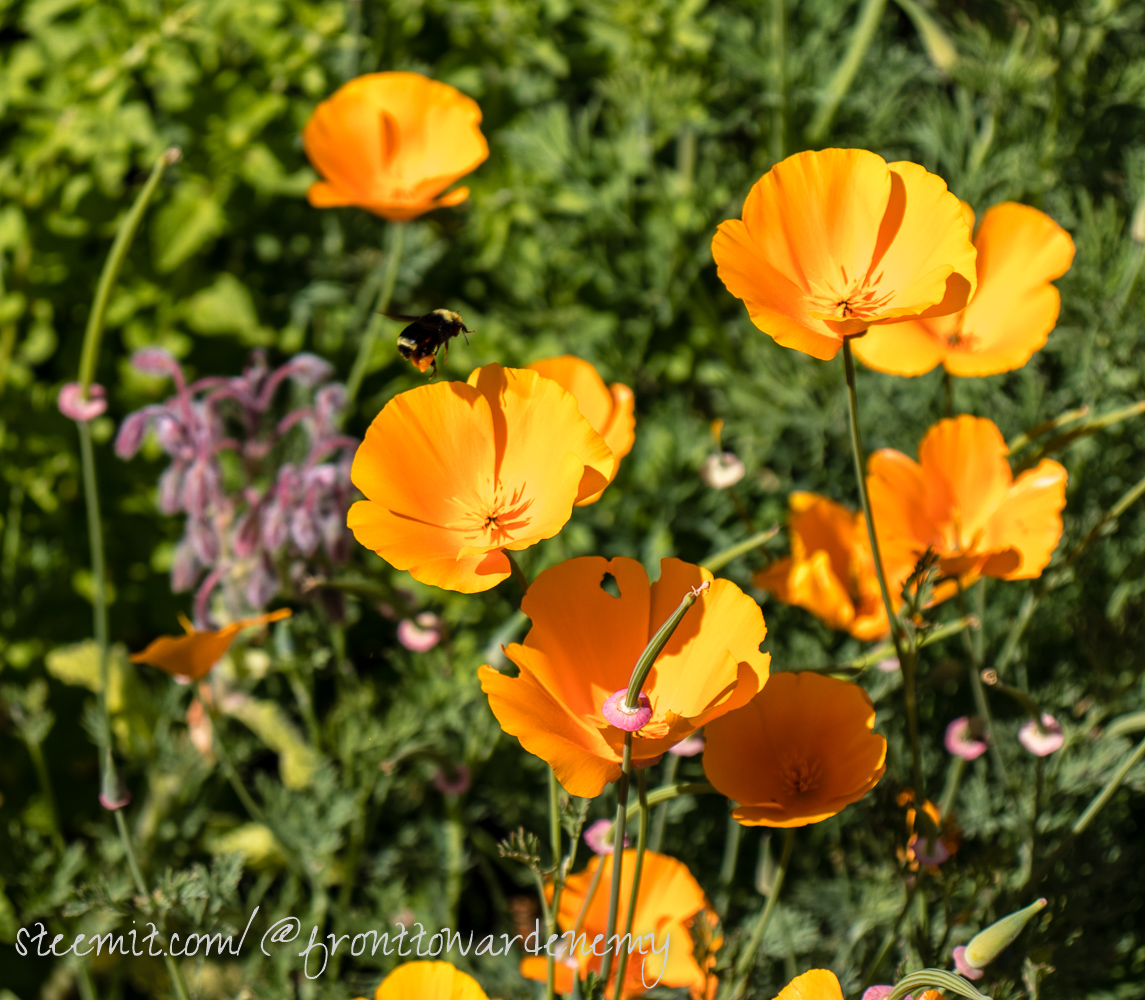 I finally caught one while flying.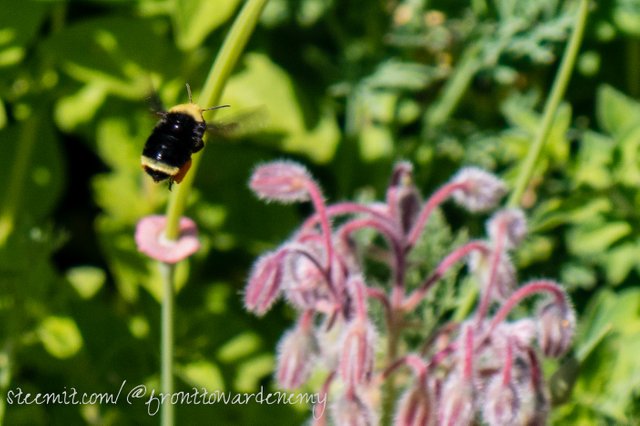 I think this one is my best bee photo. I wish I could take credit for it, but it was pure luck.

That's going to do it for this post. The weather is still nice so I need to get out for some photos. I hope you enjoyed the post.