Portland Plants 27 - Plenty of Portland plants as well as a few Portland pests!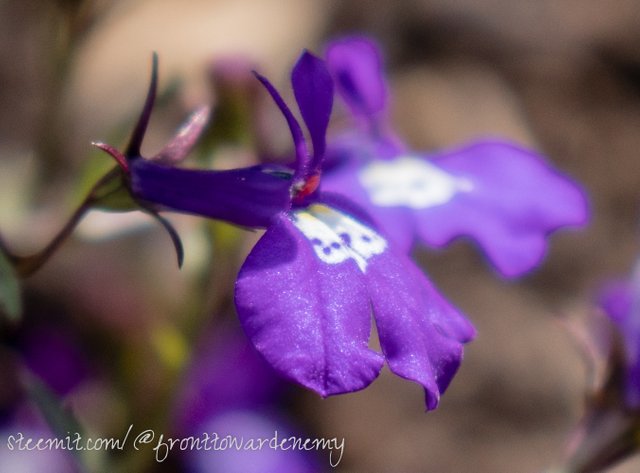 Portland Plants 27:
I found these little purple flowers in a yard that must have had over 20 rose bushes. I'll post some of the rose photos below, but there's something about the tiny little flowers that I love.
When I was taking pictures of these purple flowers, the woman who owns the house came outside to see what I was so interested in. She was super nice and we had a friendly little chat. She said that most people focus on the roses, so she was surprised that I spent so much time focusing on these little purple ones. I told her that I like the small flowers because I can blow them up on the computer and see things that I can't with the naked eye. I regret not mentioning Steemit to her.
After reviewing the photos from this outing, I might have to start a new series called "Portland Pests". I've been getting more and more photos of insects. In most cases, I didn't even know the insects were there until I looked at the photos on a large screen. The name wouldn't work because bees (and probably many of the other insects) aren't actually pests. The only insects that I've deliberately tried to photograph have been bees. I usually end up with a ton of unusable photos, but the ones that turn out good are pretty interesting to me.
Here are my latest photos.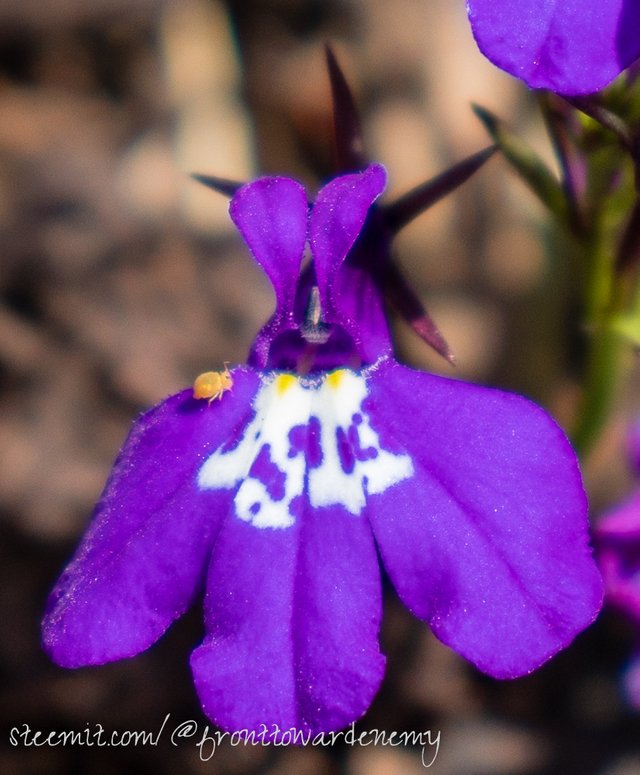 I wonder what the little creature on this flower is. I wish I could have gotten a closer look at it.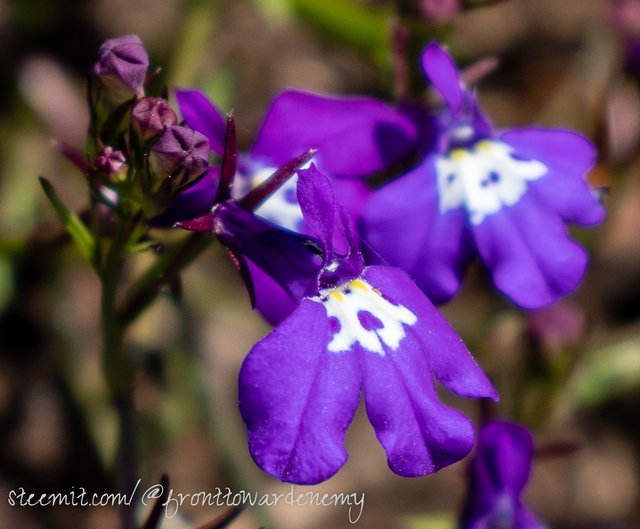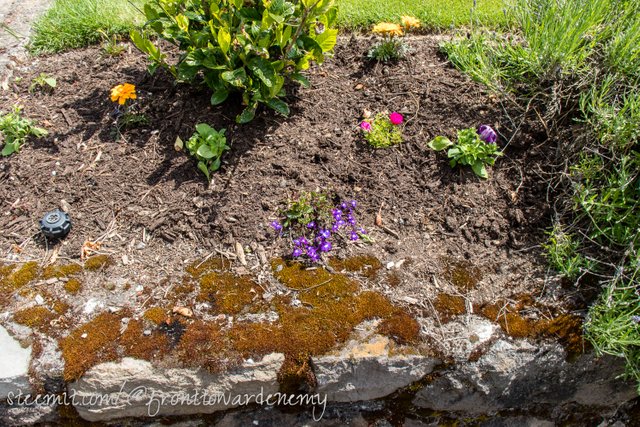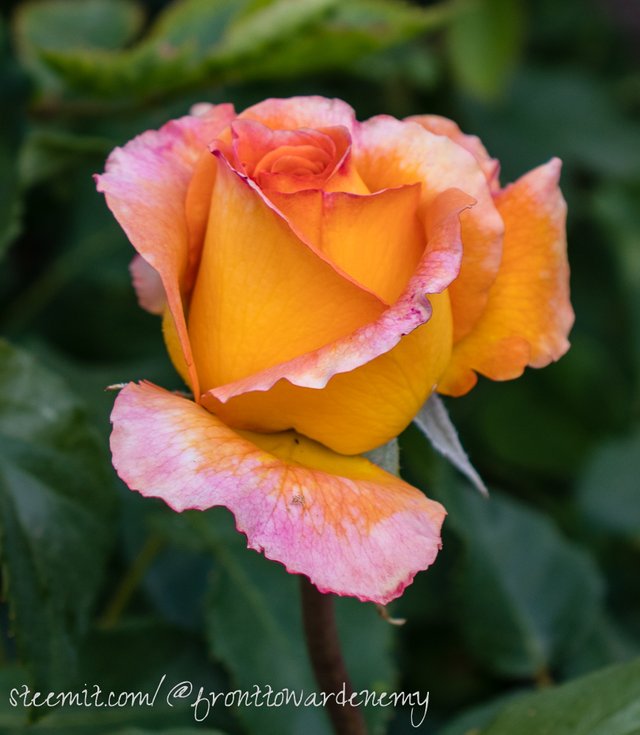 Here are some of the roses from the same yard. There were a lot of different colors, but I didn't take many photos. I don't know, roses just seem boring to me. These roses stood out because of their color.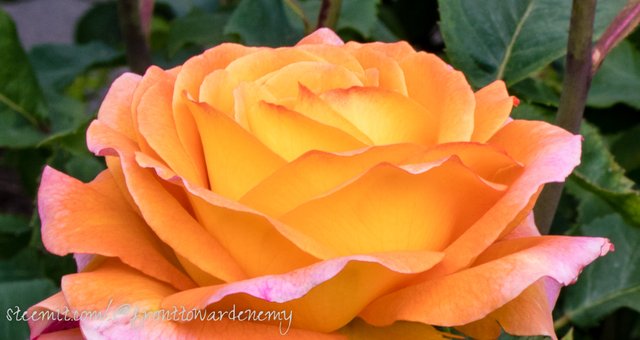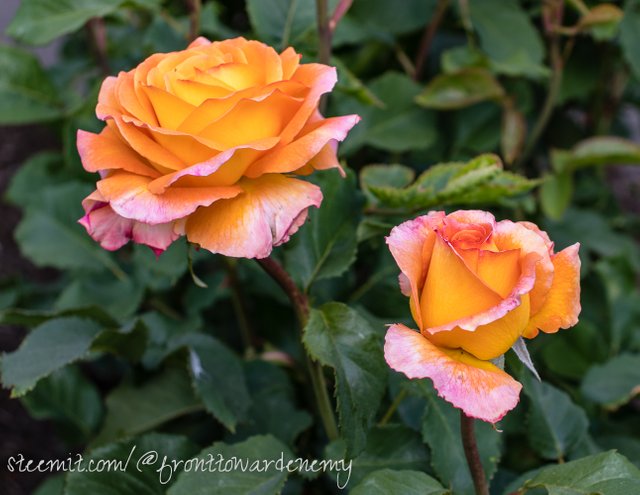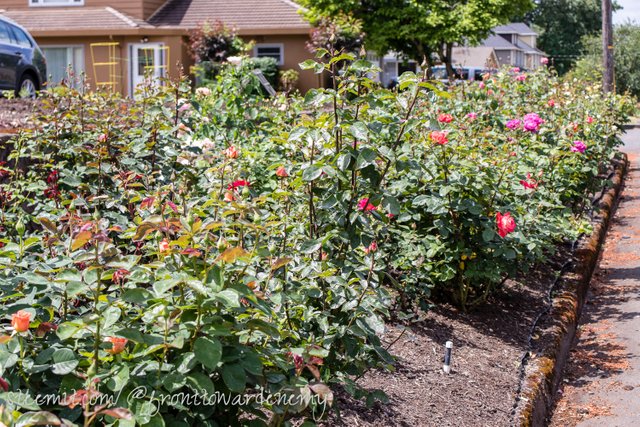 Lots and lots of roses! This isn't even all of them. There were a lot of bushes behind me when I took this photo.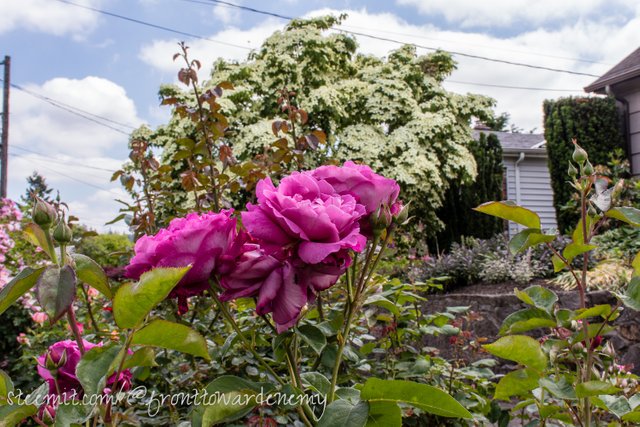 I love the tree in the background of this one.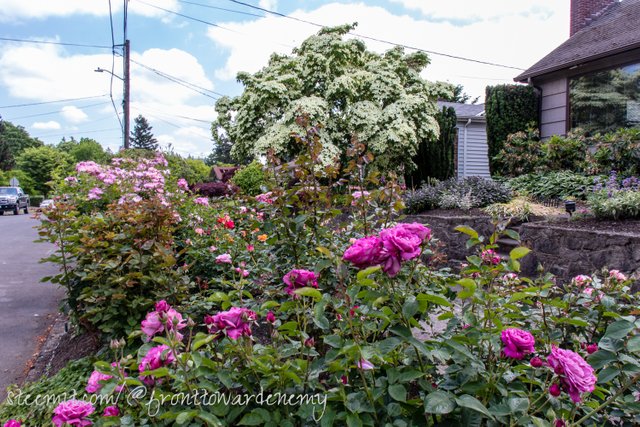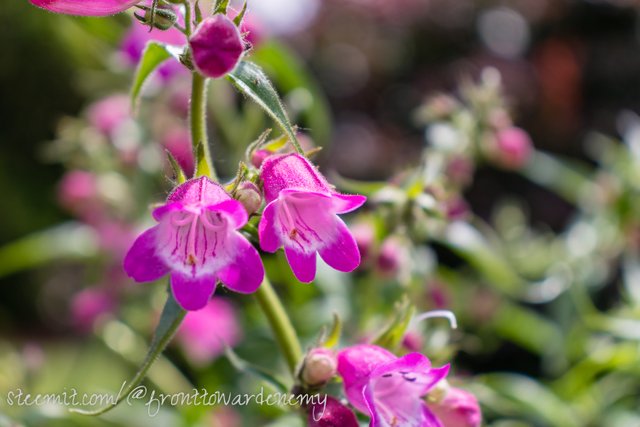 These flowers were also in the same yard as all of the roses.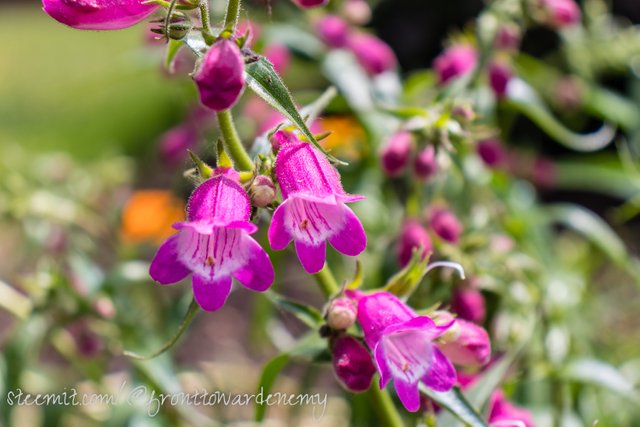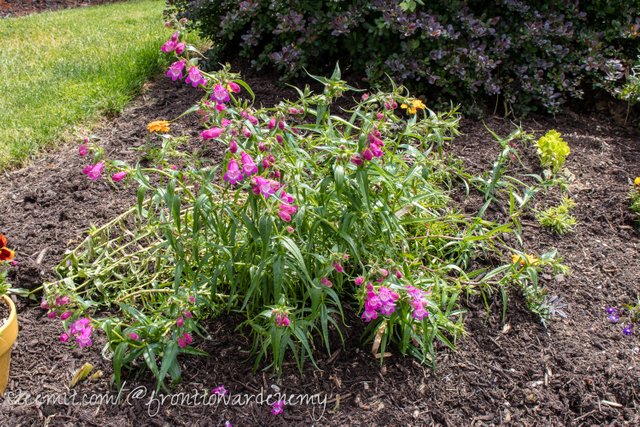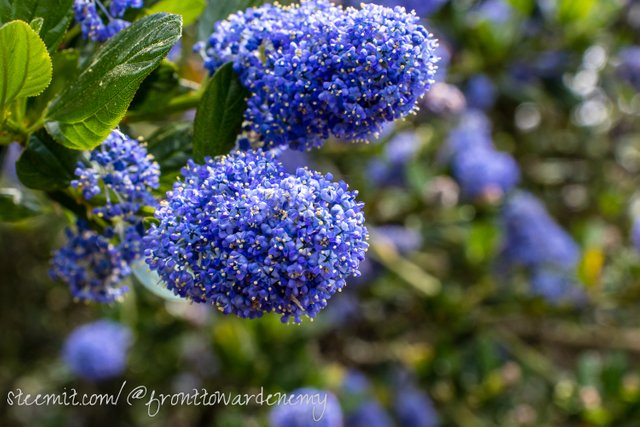 I thought these bushes were done flowering. I'm glad I was wrong! These bushes are awesome.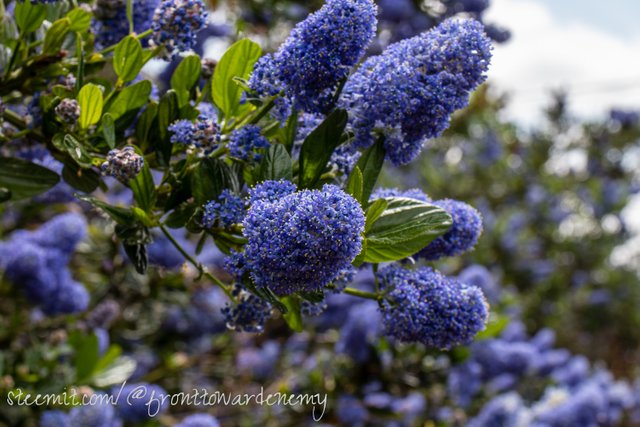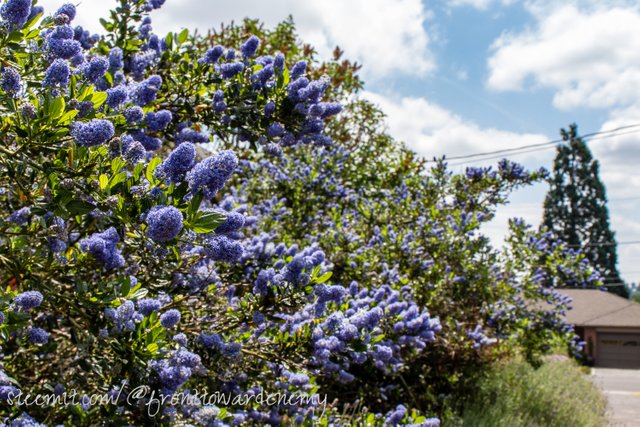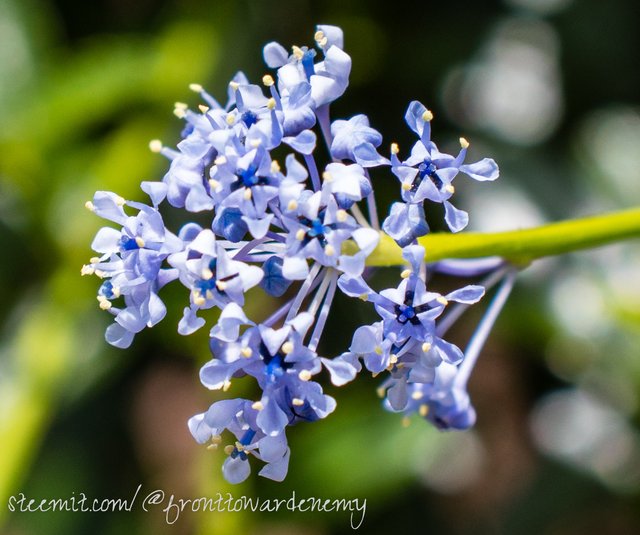 Down the street, one of these bushes had recently been trimmed and these little sprouts of flowers were the only flowers on the plant. I didn't even know this bush was the same as the blue flower bushes until I saw the flowers on my computer. I thought I had a new plant, but no such luck :)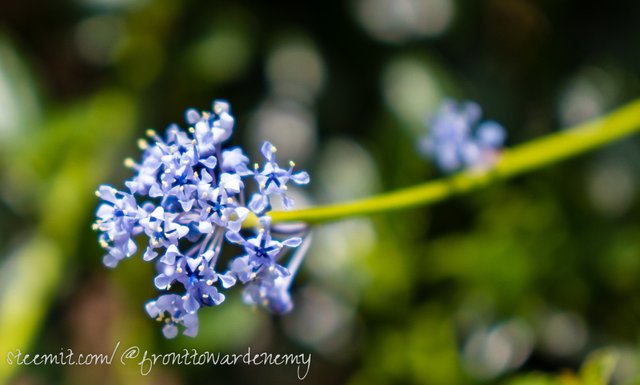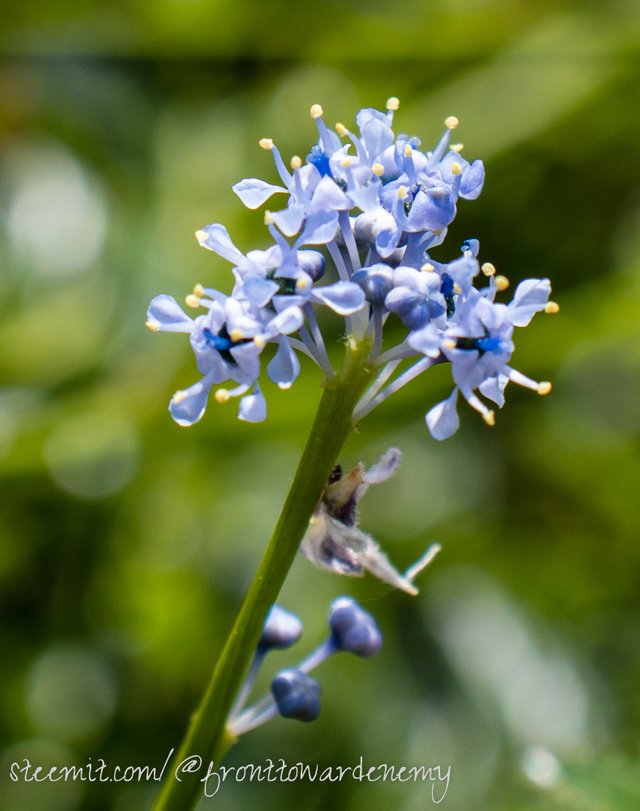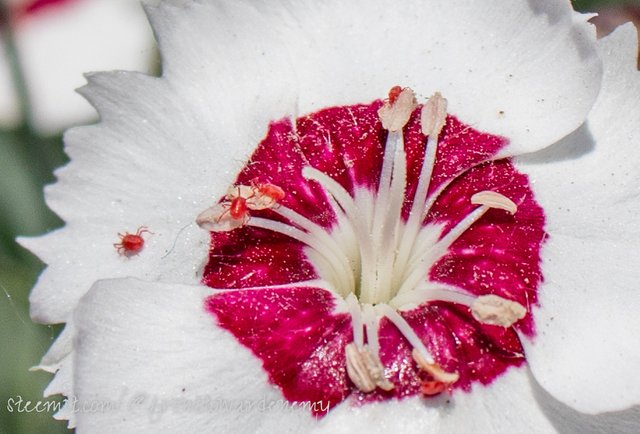 The little red spider-looking things look kind of interesting.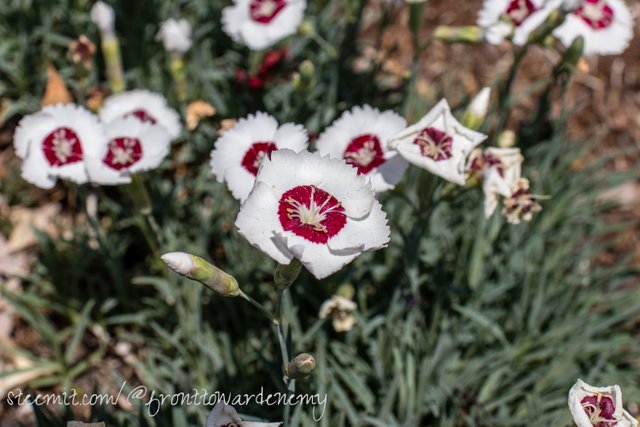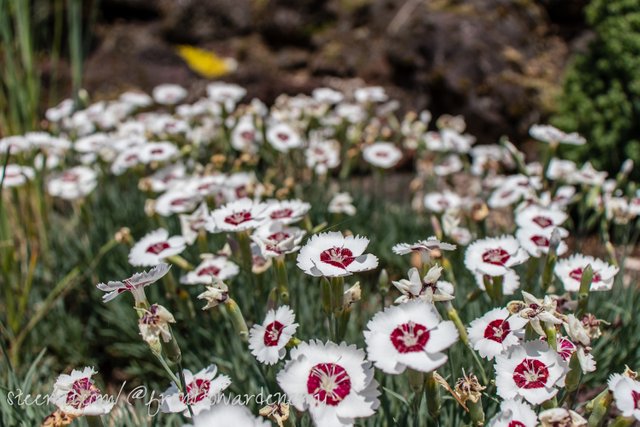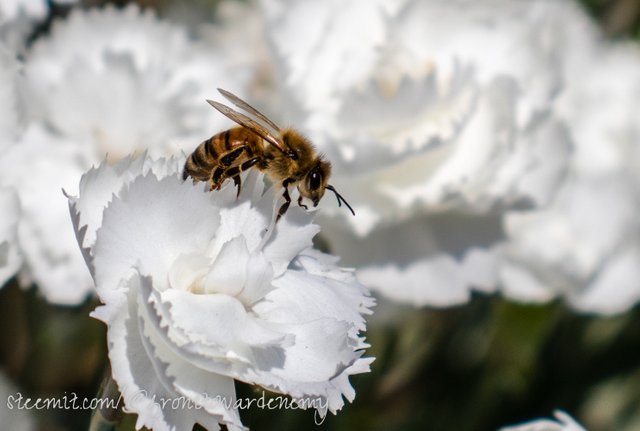 Here are some of my bee photos. This image makes me wonder if the concept for angels originated with bees. It looks like it's just floating around a bunch of fluffy clouds, doing its work.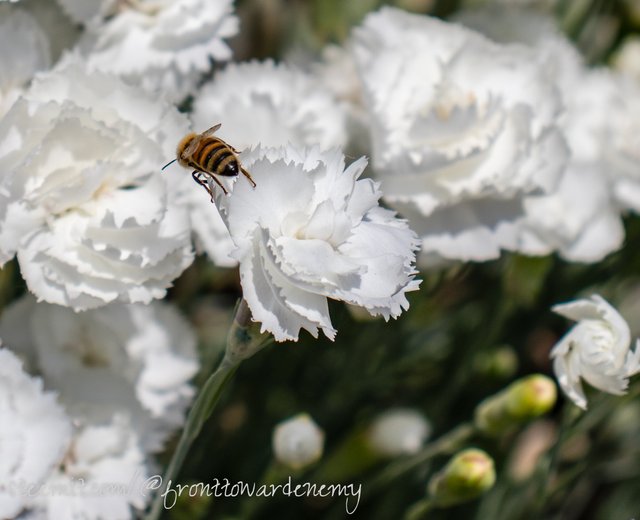 It's hard to get them to face towards the camera.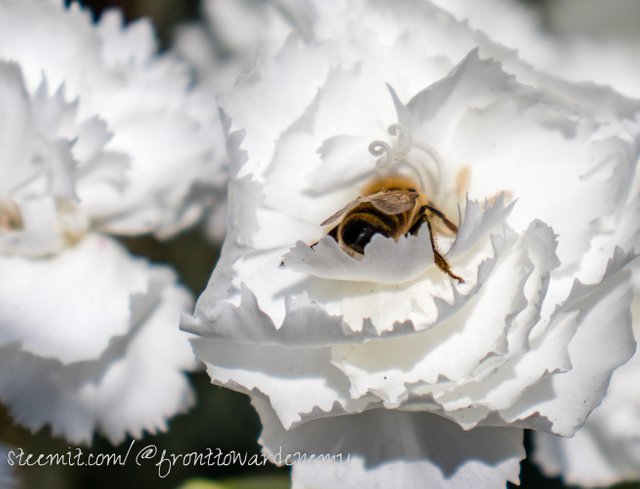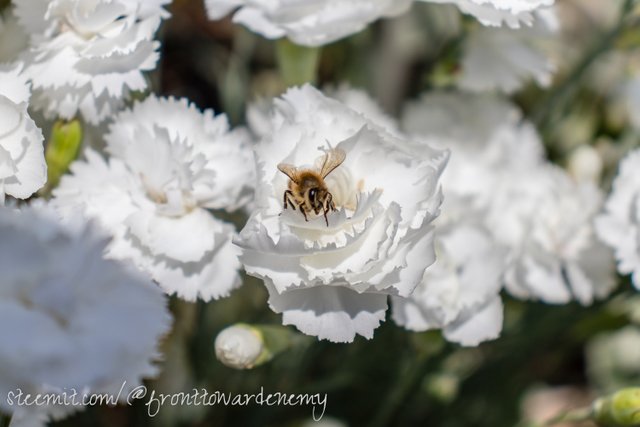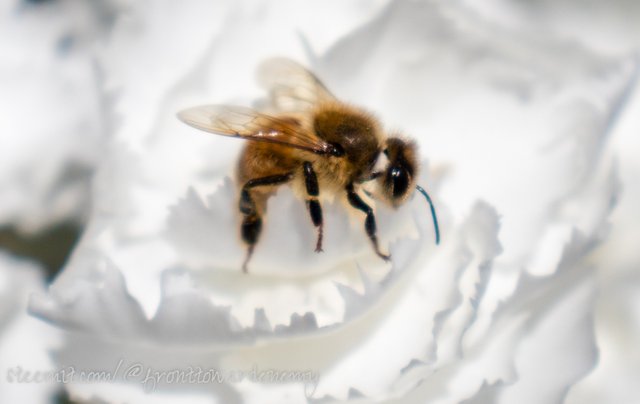 The focus is off by a hair, but I kind of like the dreamy quality of this photo.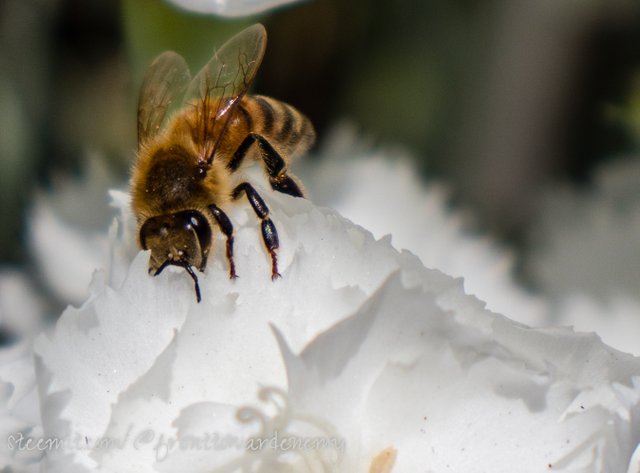 Bee hands have to be some of weirdest things on earth.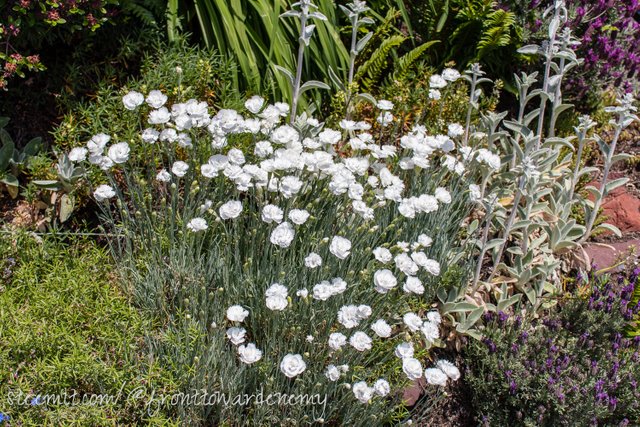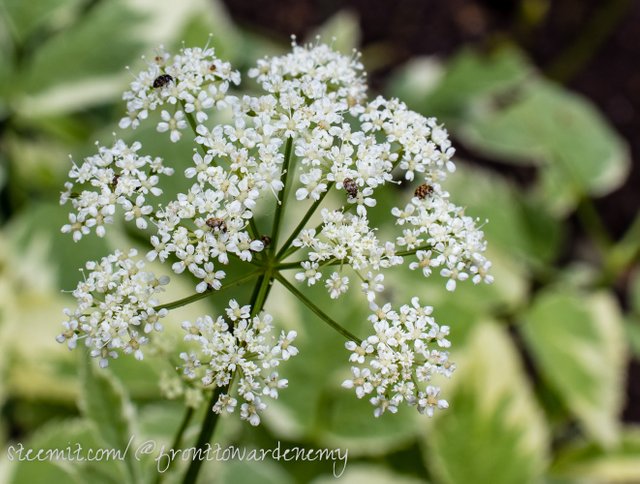 This plant looks like there's an insect party happening on it.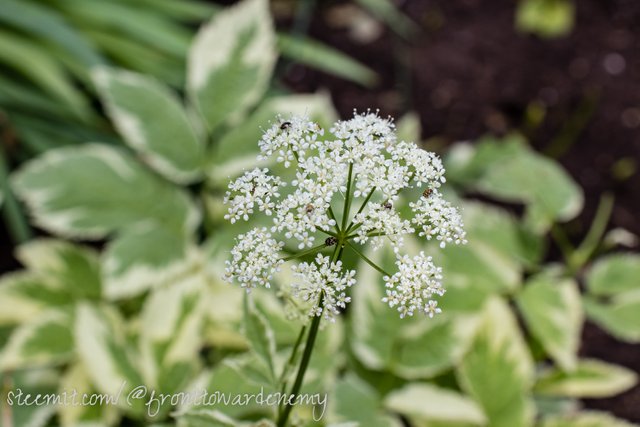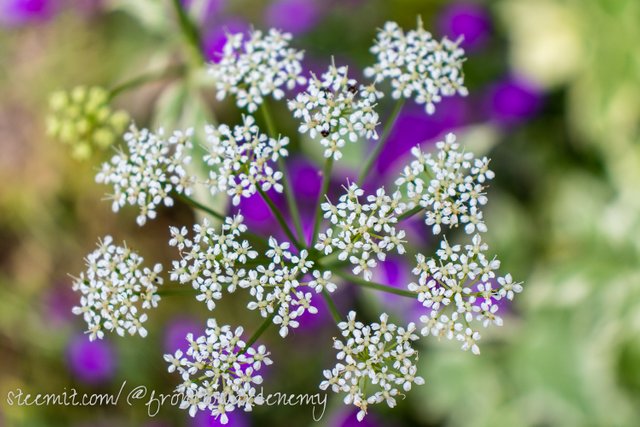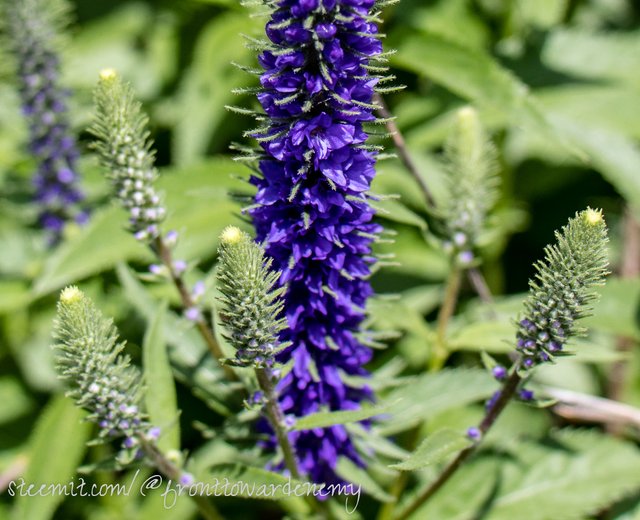 My last plant is this one here. There are a number of plants with similar structure and colors, but this plant is smaller than all of the others that I've seen. I love the color gradient from green to purple.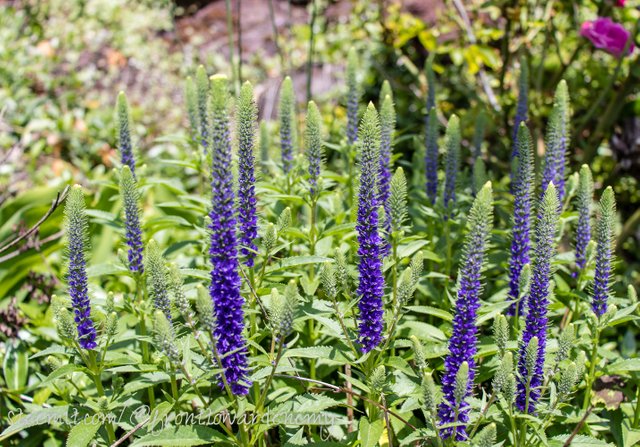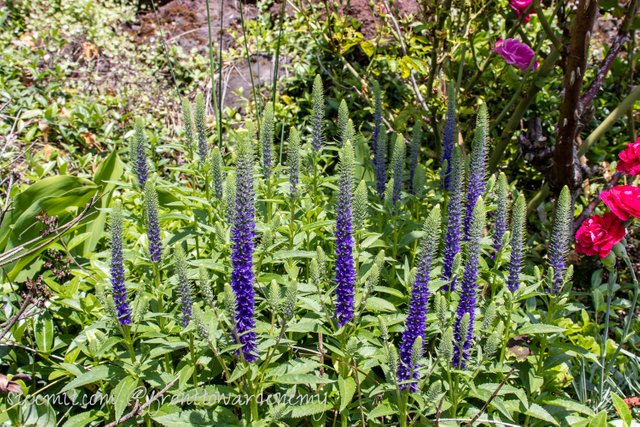 That's it for this post. I hope you enjoyed seeing some of the plants and pests in Portland!