Pb&J Breakfast Cereal Bars (Vegan + GF) - FOOD PHOTO SHOOT
Who's got the snack snackities? That's great, me too! Don't worry, I've got ya covered today.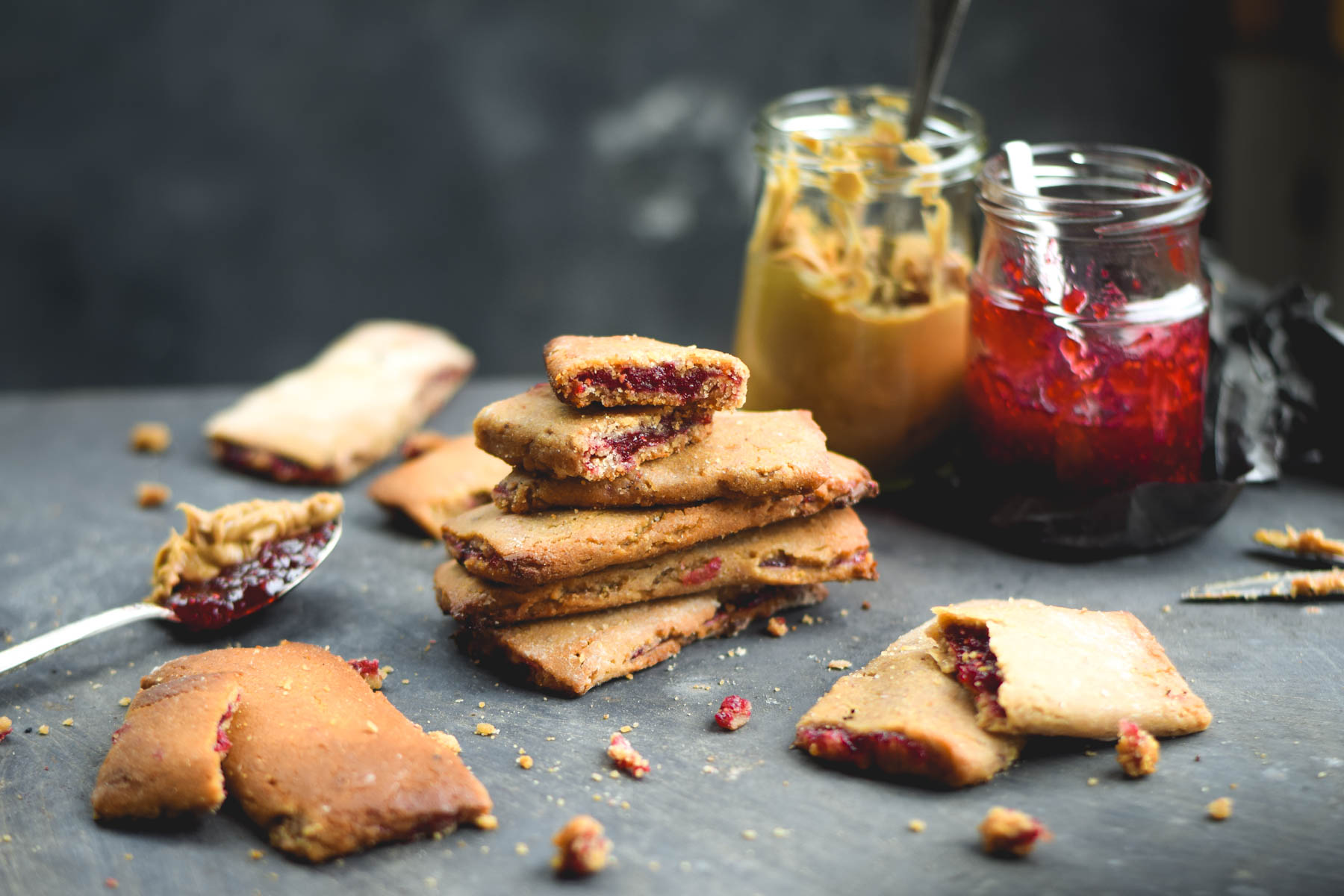 Did you know pb&j sammies aren't something that's common outside the States? In fact, they're really weird to most of the world. When I used to live in Chile many of my friends there had never even heard of one (poor things).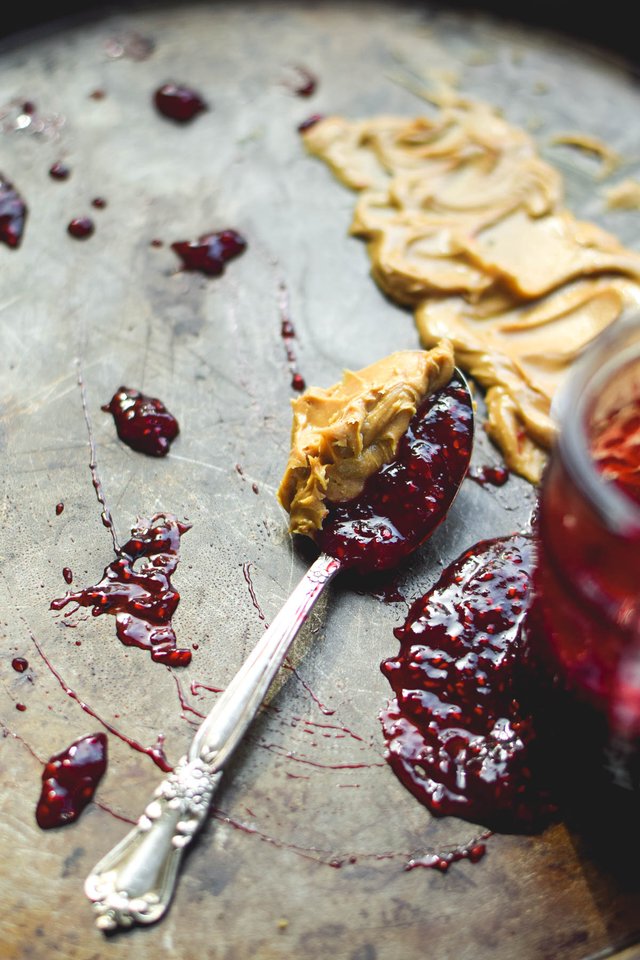 To be completely fair, I didn't eat very many pb+j's while growing up because I was more of a savory sandwich kinda kid, but when I did I was always on team "more-J-than-PB". My sister @uglysweater however was always on "more-PB-than-J". Which are you on?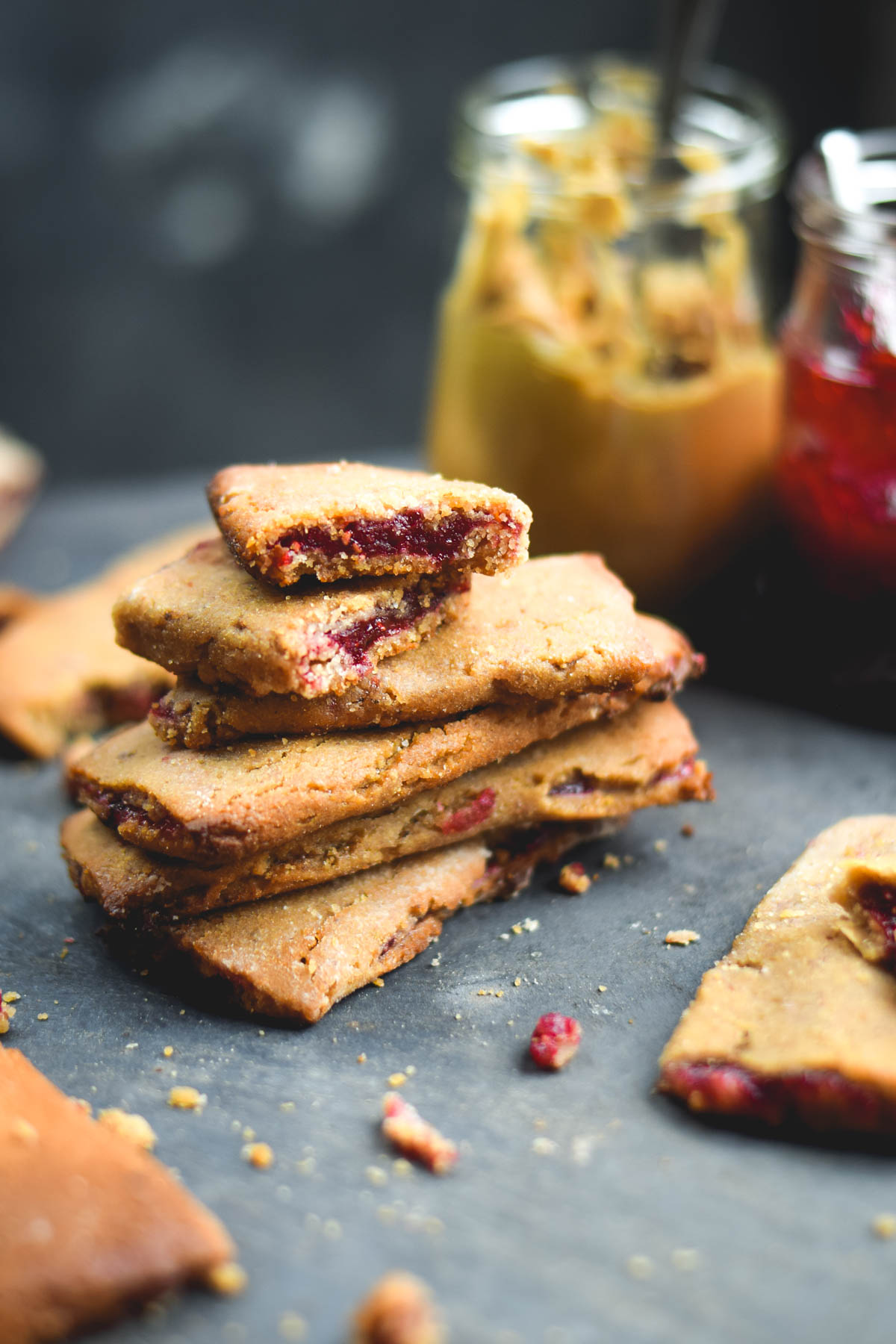 I don't even remember the last time I ate a pb&j but the flavors have been on my brain for some reason so I mixed that craving with my rice flour inspiration and turned it into a copycat version of the nutri-grain breakfast bars that my the gang and I used to love. They're kinda like double sized fig newtons too…..only……. with pb!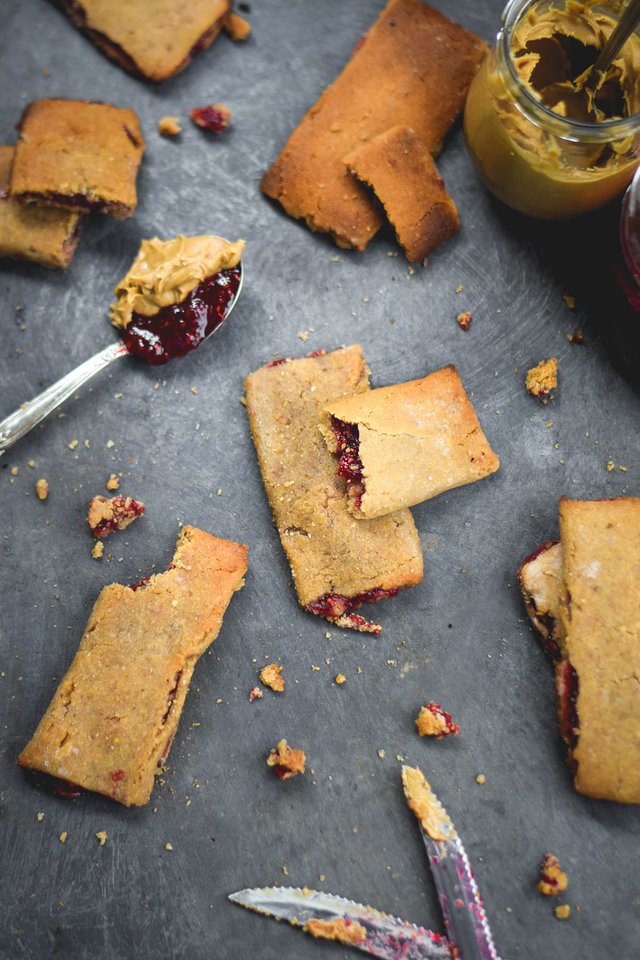 These are pretty simple to make and I went through multiple test batches before finding my fave version. The first rice flour dough I tried was the best tasting but it was just too crumbly to work with so I had to change a few things. Then the second time was better but I had added too much liquid which made them get tough and dry when baked. In this case I'm hoping the third time's a charm. I found a happy medium between the first two doughs that is great to work with but also bakes into a soft, minimally crumbly, crust. Like I mentioned a second ago,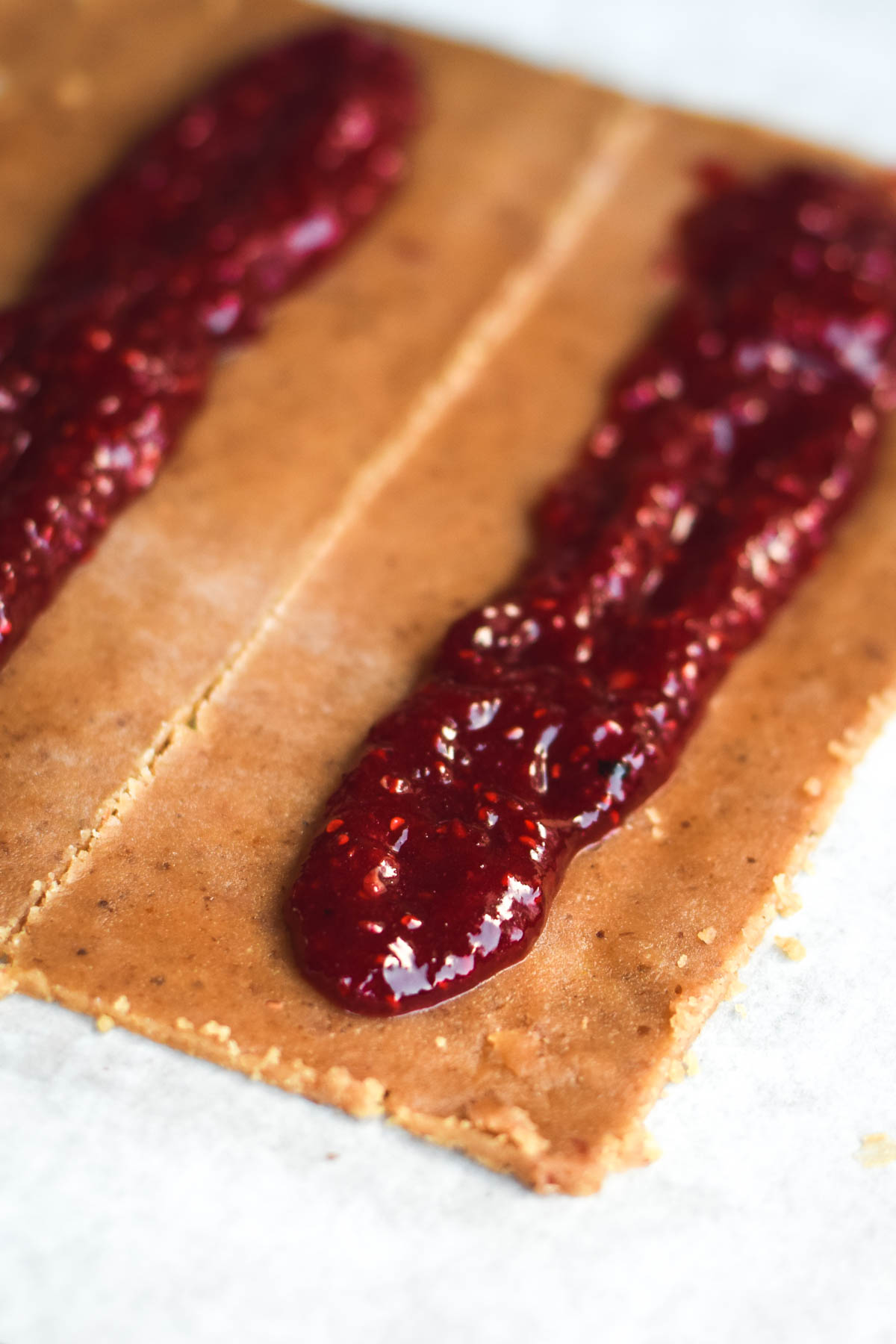 I'm not vegan so I like using dairy and real eggs in baking. I'll admit, I really thought the egg white version would be better. That's why I was really surprised by the fact that literally everyone who tried them, even the boys, liked the vegan ones better. Both versions are good though, so try them both and decide for yourself.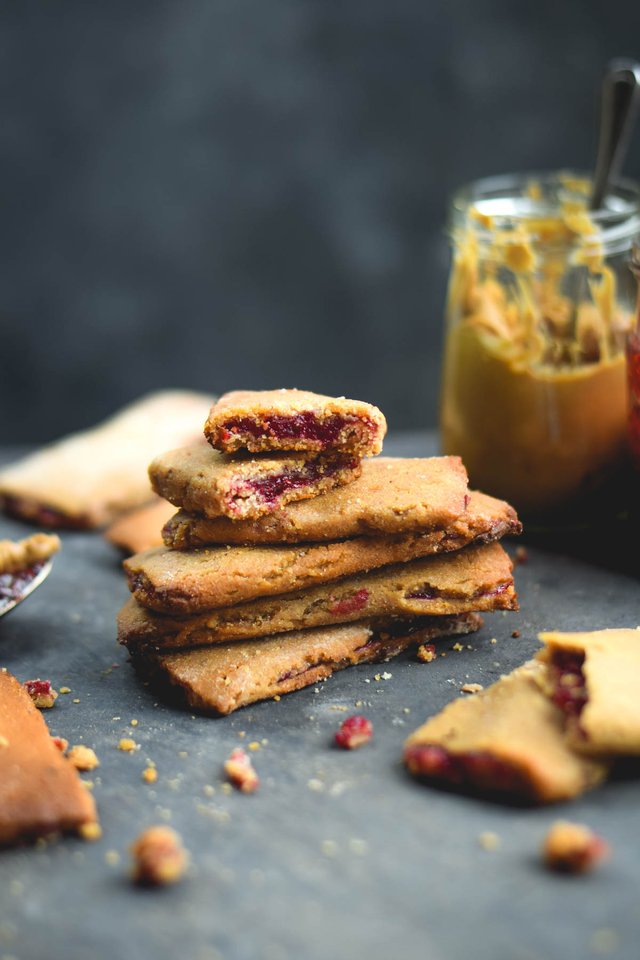 The filling can be switched to whatever flavor you want, I even tried apple, which wasn't everyone's thing but Brock and Sophie really liked it. The sweetness is up to you because you can almost get away with not adding any sweetener to the filling, but it'll depend on your taste.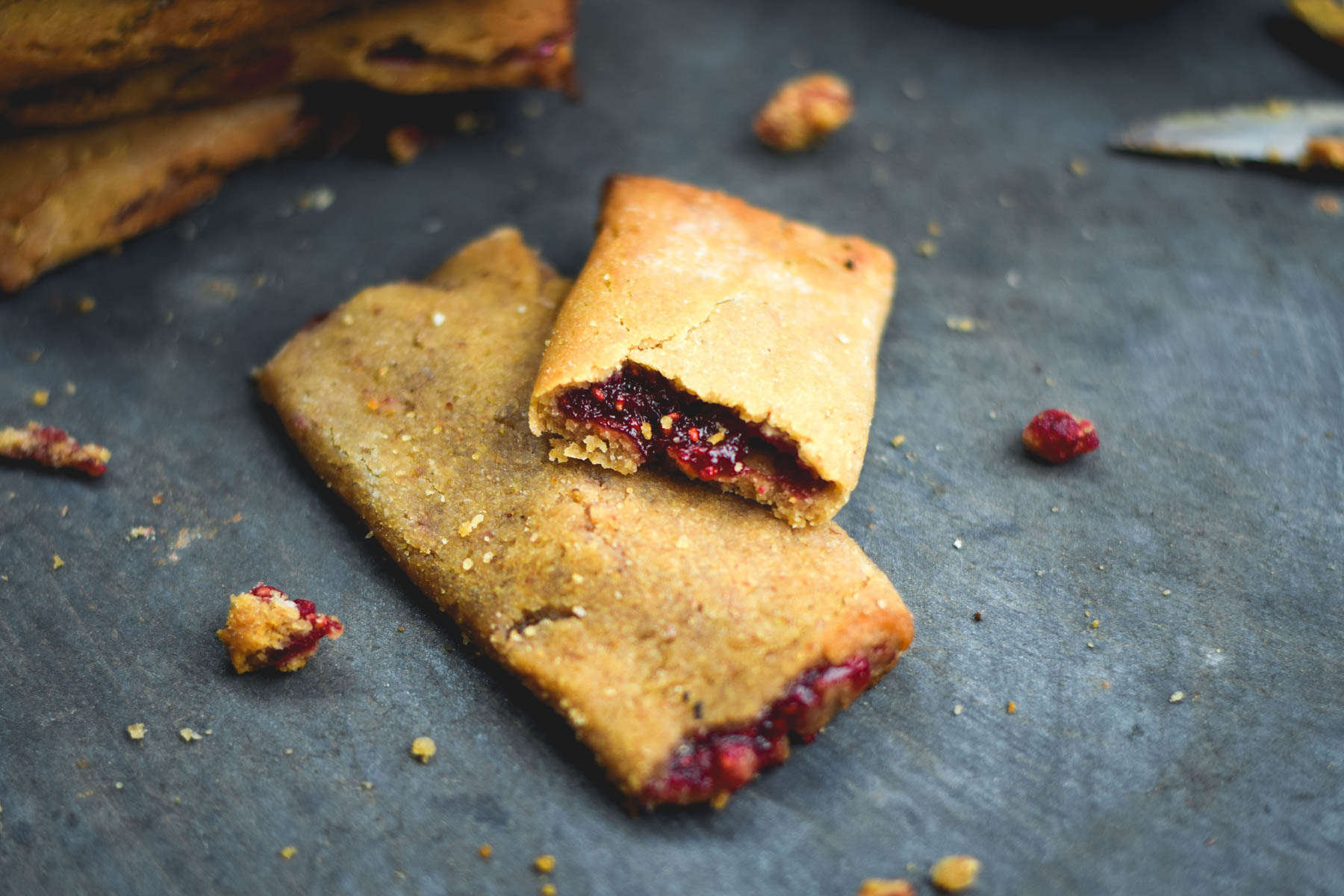 I know most of you can go out and buy cereal bars similar to these from the huge selections at your grocery, but guys, the satisfaction of homemade ones is so worth it. These don't have any of the ad stuff and you have complete control over how sweet to make them and what you add.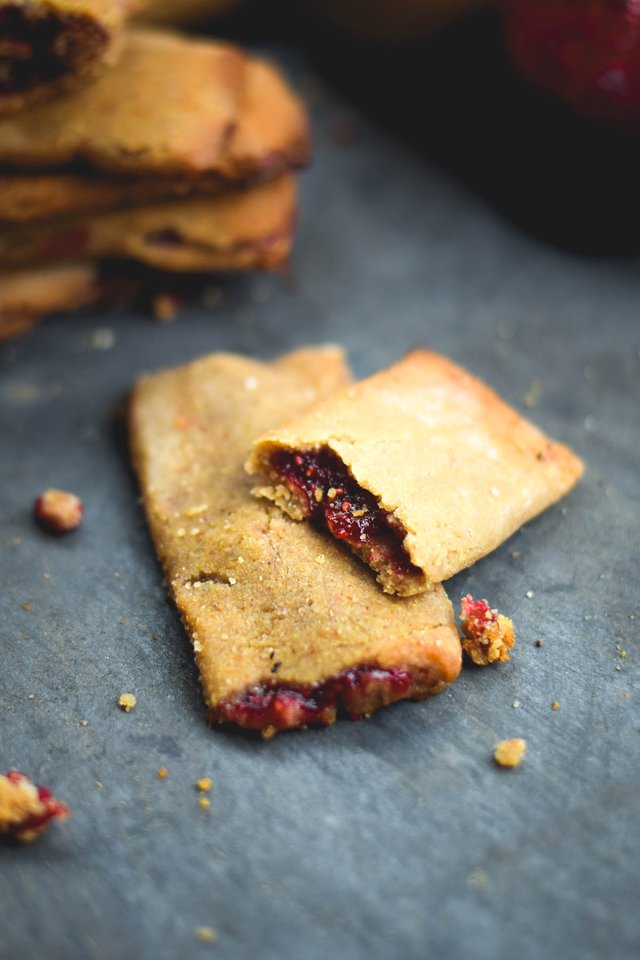 ALL CONTENT IS MINE AND ORIGINAL! All of these food photos were taken with my Nikon D5300 and my favorite Lens, the Nikon AF-S FX NIKKOR 50mm f/1.8G. You can find out more in my INTRO POST.
And, by the way, to all the minnows out there, my intro post did a huge $0.21. The key to success on Steemit is to be consistent and persistent.
Also, a huge shoutout to @rigaronib for designing my logo!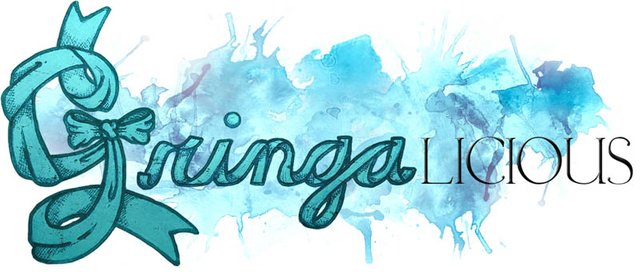 Oh, and don't forget to follow me on all your favorite social media channels!
Recipe available upon request to the first Steemian friend who says today's words : "Peanut Buttah Jelly Time!"