Spiced Springtime Carrot & Citrus Salad - FOOD PHOTO SHOOT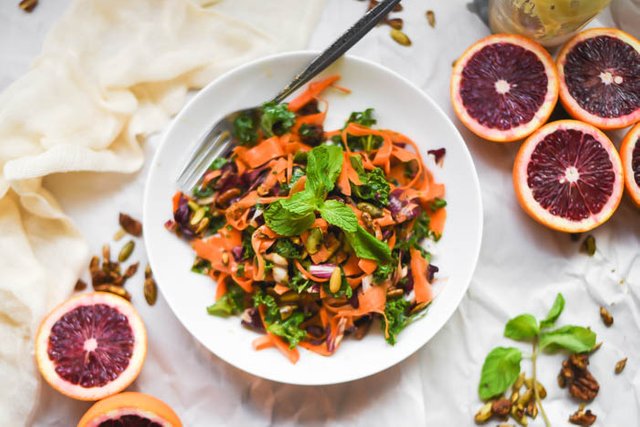 How was you're weekend? Did you get to spend time with your mom or maybe someone in your life that is like a mom? I had a great weekend and even though I didn't get as much time with my mom as I'd have liked I still got some quality time with her.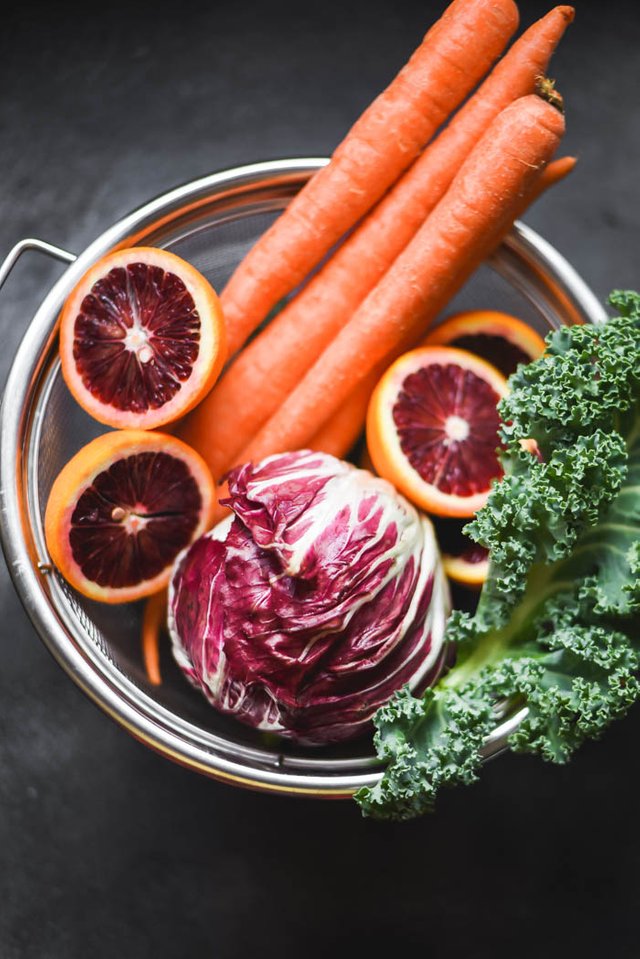 So a few years ago I tried my first Moroccan spiced dish at Epcot with my mom. It was some type of couscous and chickpea thing, very yellow, but I fell in love with it.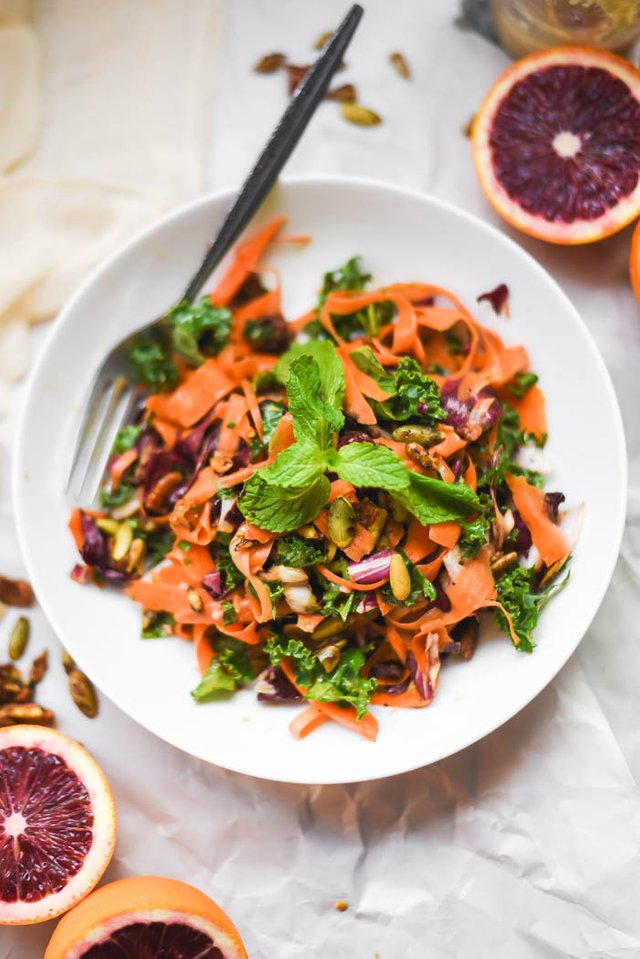 Ever since then I've had fun trying different flavors and traditional dishes that are similar and then creating my own fusion style recipes as well. Basically, I just love exploring the world's flavors.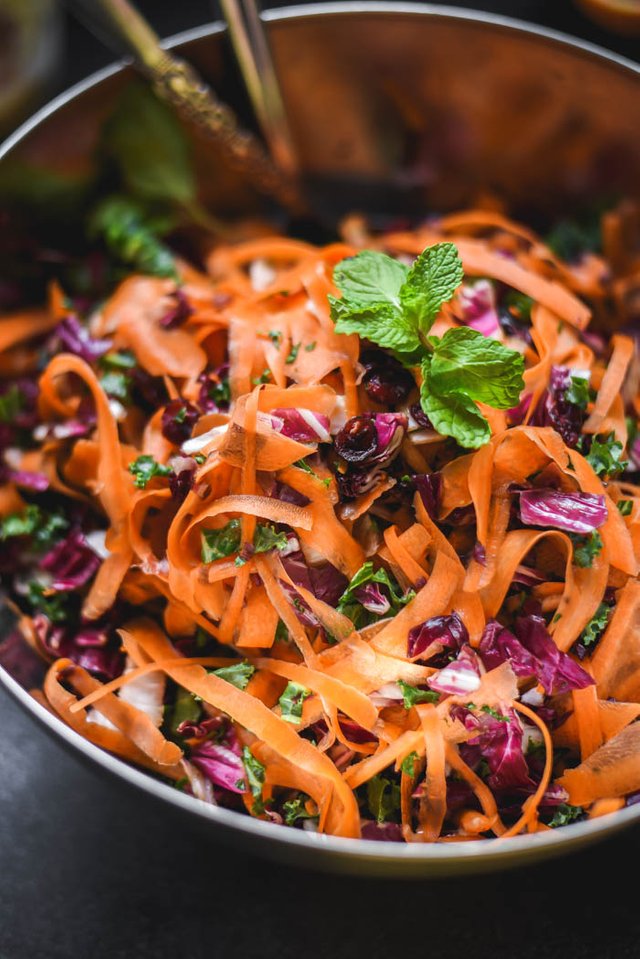 With Easter just past and Summer arriving soon, I wanted to make something using a bunch of the fresh greens that I always seem to neglect. Tell me if this is just me, but do you ever walk through the produce section looking at all the variety and think, 'How in the world does anyone use all these things????' Well I used to until I started trying to knock off each untried item on my list. One that I had never tried before was Radicchio. On first glance it looks much the same as red cabbage, but once you cut into it you'll notice it has a much more delicate leaf and the flavor has a little sharper bite to it. Also, the inner core can be quite bitter so be sure to cut around it for the best results.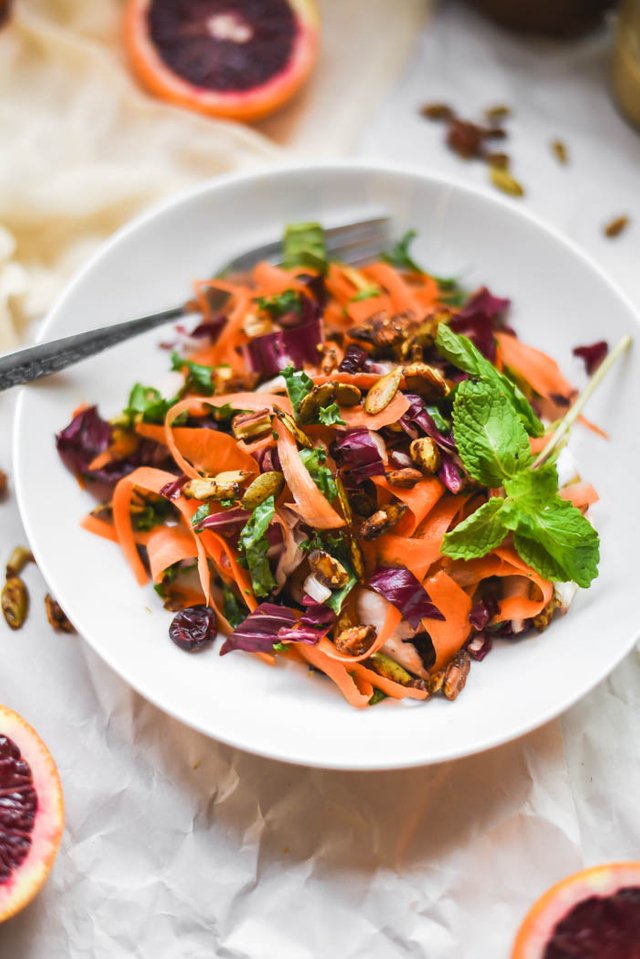 I know it sounds ridiculously complicated by the title, but it's actually fairly fast and simple. There's no cooking required, minus toasting the nuts and seeds which takes all of about 3 minutes, so it's quick. The prep is simply washing and chopping a few different vegetables and stirring together the dressing before you mix it all together and serve.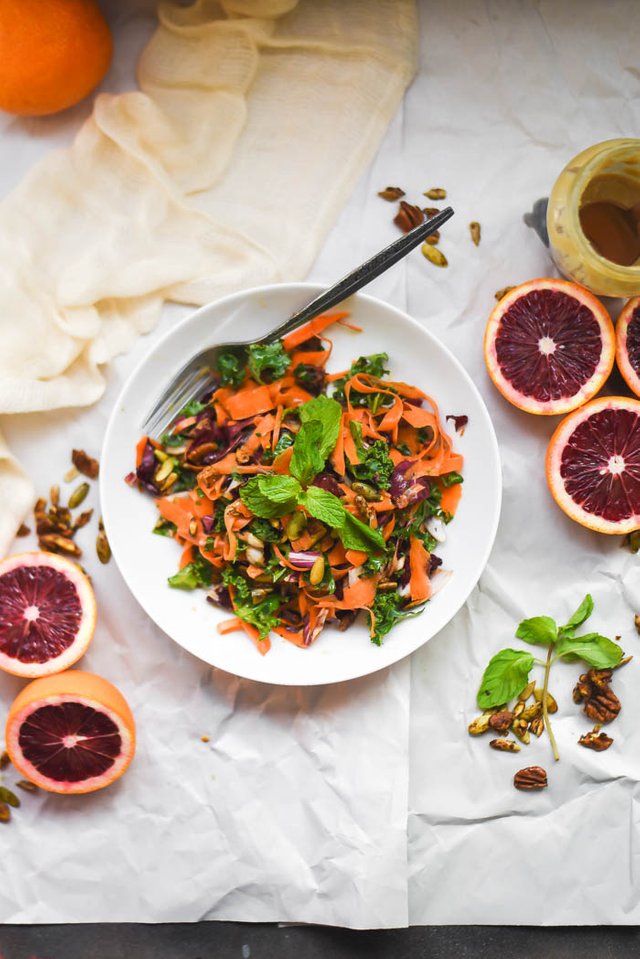 I thought this might be a nice new side dish to try on your Summer picnic table this year. You could also throw in some chickpeas or other beans to finish this off as a light and colorful meal. Also, the veggies can be traded with any that you prefer. Carrots and kale aren't your thing and you can't find raddichio? No worries, you could even just make the dressing and spiced nuts to put on you're favorite garden salad mix. However you want to try it, you definitely should give it a chance.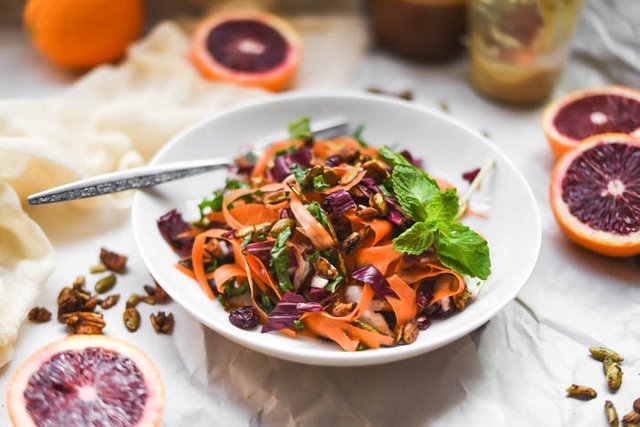 Spiced Springtime Carrot & Citrus Salad
Change up your routine garden salad with this colorful blend of textures, spices, and flavors.
Prep Time 20 minutes
Cook Time 5 minutes
Total Time 25 minutes
Ingredients
Blood Orange Dressing:
2 tablespoons olive oil
2 medium blood oranges juiced
1 tablespoon pomegranate molasses
3 tablespoons honey or maple syrup
2 tablespoons tahini
1/2 teaspoon salt
1/4 teaspoon pepper
1 teaspoon cinnamon
1 teaspoon turmeric
1 teaspoon garam masala
2 cloves garlic minced
1 teaspoon fresh mint chopped
1/8 teaspoon cayenne pepper or more to taste
1 teaspoon cinnamon
Spiced Nuts & Seeds:
2 teaspoons coconut oil
1/2 teaspoon salt
1/4 teaspoon pepper
1 teaspoon turmeric
1 teaspoon cinnamon
1 tablespoon honey
1/4 cup sunflower seeds
1/4 cup pepitas
1/3 cup pecans
Salad:
4 large carrots ribboned (about 2 cups)
1/2 medium onion finely chopped
1 small head radicchio roughly chopped
4 medium kale leaves stems removed and chopped
1/4 cup dried cranberries
1/4 cup finely chopped dates
Instructions
Blood Orange Dressing:
Combine all the ingredients in a jar with a tight-fitting lid and shake it very well to mix. Another method is to just mix it in a bowl with a whisk and both methods work fine but I usually go for the jar because you can then store it as it is in your fridge (-> Less dishes!)
Spiced Nuts & Seeds:
In a small skillet, melt the coconut oil over low heat. Add the spices, hone, and nuts and stir gently over heat for 3-4 minutes until toasted. Set aside to cool.
Salad:
Toss all the ingredients for the salad together in a large bowl.
When ready to serve add the dressing and toasted nuts/seeds and toss the salad to coat everything, or if preferred you can serve the dressing on the side.
Store the dressing and salad separately in air-tight containers in the fridge until ready to serve. It should stay pretty fresh like that for 2-3 days.

ALL CONTENT IS MINE AND ORIGINAL! All of these food photos were taken with my Nikon D750 and my favorite Lens, the Nikon AF-S FX NIKKOR 50mm f/1.8G. You can find out more in my INTRO POST.
Also, a huge shoutout to @rigaronib for designing my logo!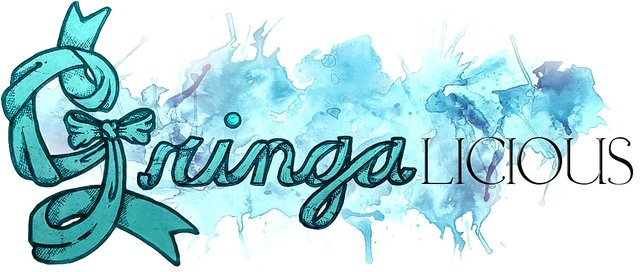 If you're looking for more recipes check out some of my other recent posts!