Sunbutter Chocolate Chip Cookies - FOOD PHOTO SHOOT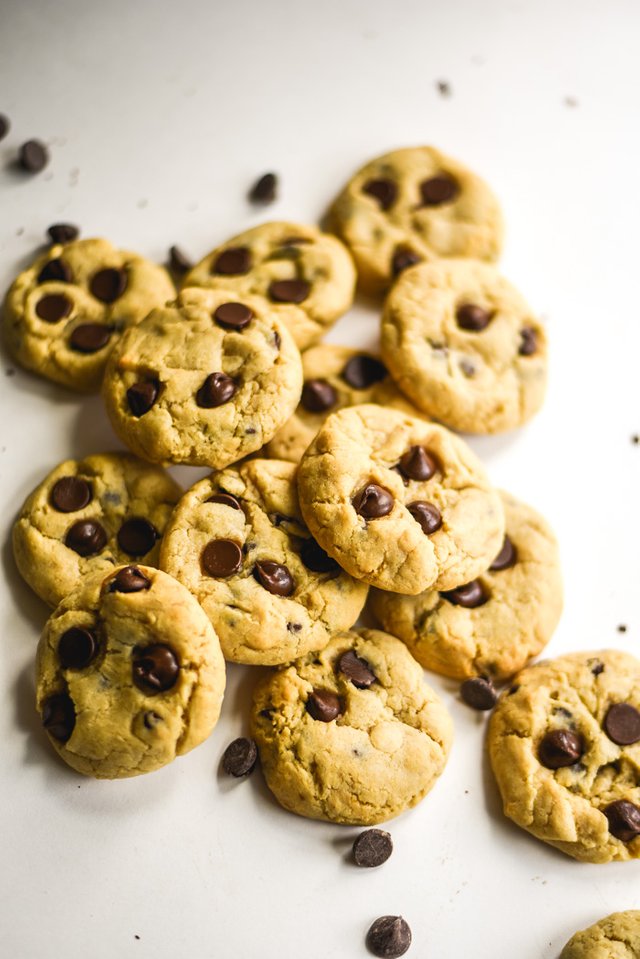 I don't think I'll ever get tired of making variations of a chocolate chip cookie. I was thinking this weekend probably needed some cookies. Know what I mean??? In my household there is an undying love for basic chocolate chip cookies, as I'm sure is the case for many others too. They're nostalgic, simple, make your home smell amazing, and put smiles on the kid's faces. What's not to love?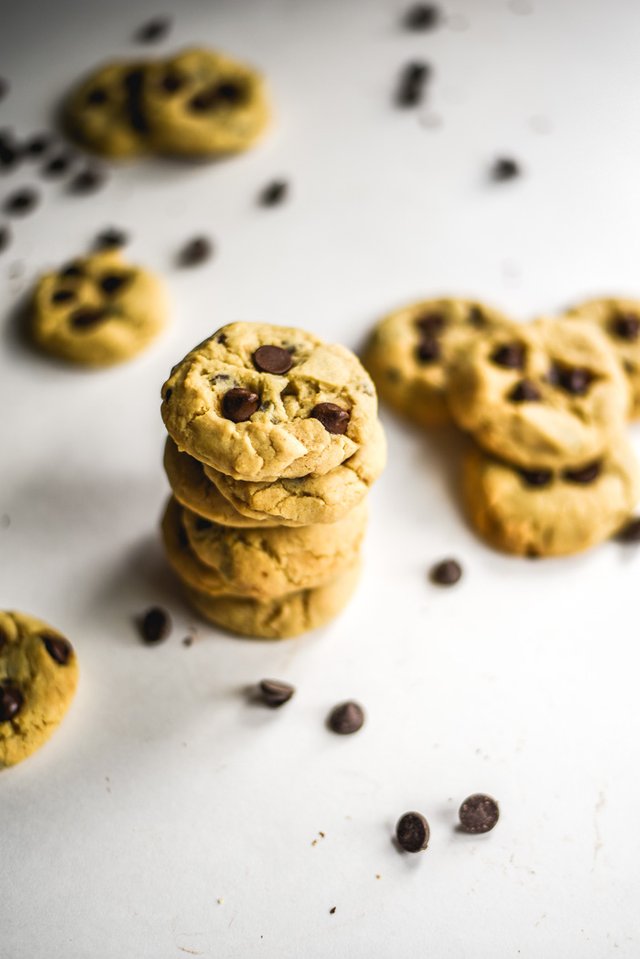 My earliest memories in life include sitting by my mom on the countertop watching her bake them. Recently my favorite thing has been creating versions that are a little bit healthier and more diet specific. It's just fun to see if you can make them without eggs, gluten, dairy, or all of the above. Not to mention the surprised faces of those trying them when you tell them about it.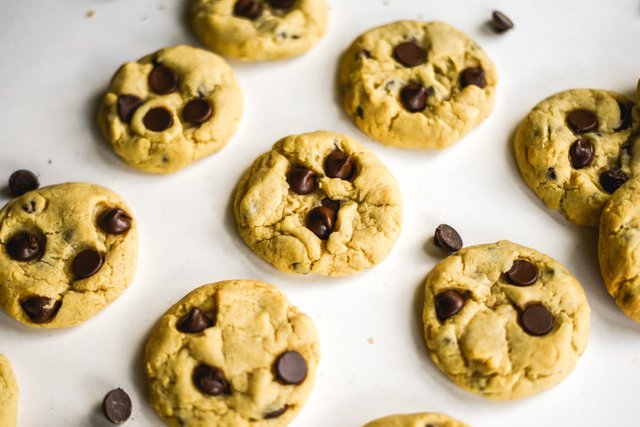 Now are these healthy? Well, the more I experience of life the more I realize that healthy is such a relative term. Do I think they're healthy, not exactly. Though, as far as cookies go I will say that they're a lot better than most in my humble opinion.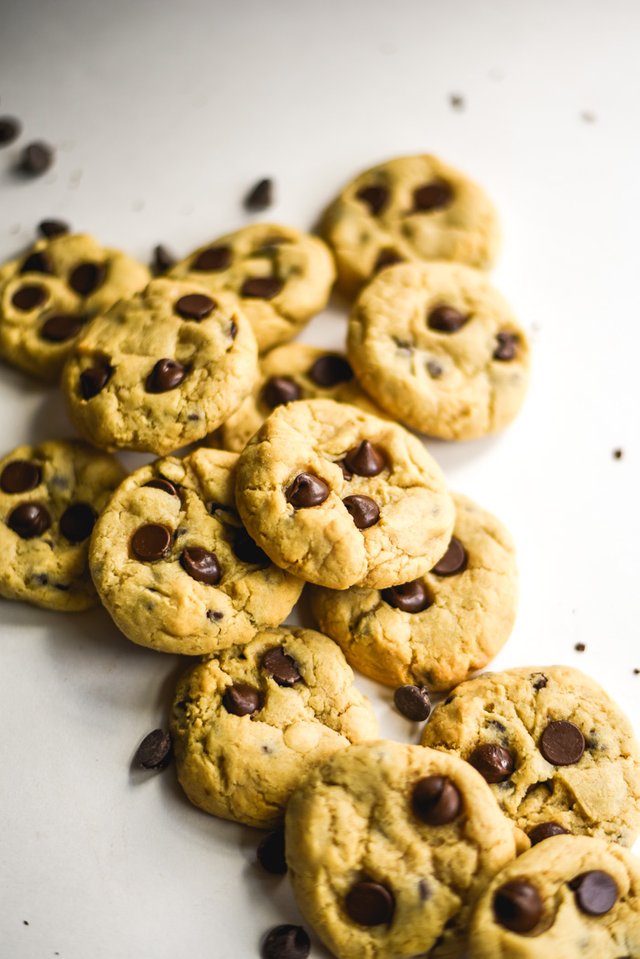 So why sunbutter? Well, I realize that peanut butter is usually the obvious choice for baking cookies. It's probably the most widely available nut butter and it's usually the cheapest. Plus, it's also delicious so don't think I'm joining team "anti-pb". The only thing is that it does have a stronger flavor that it imparts when you bake it into cookies.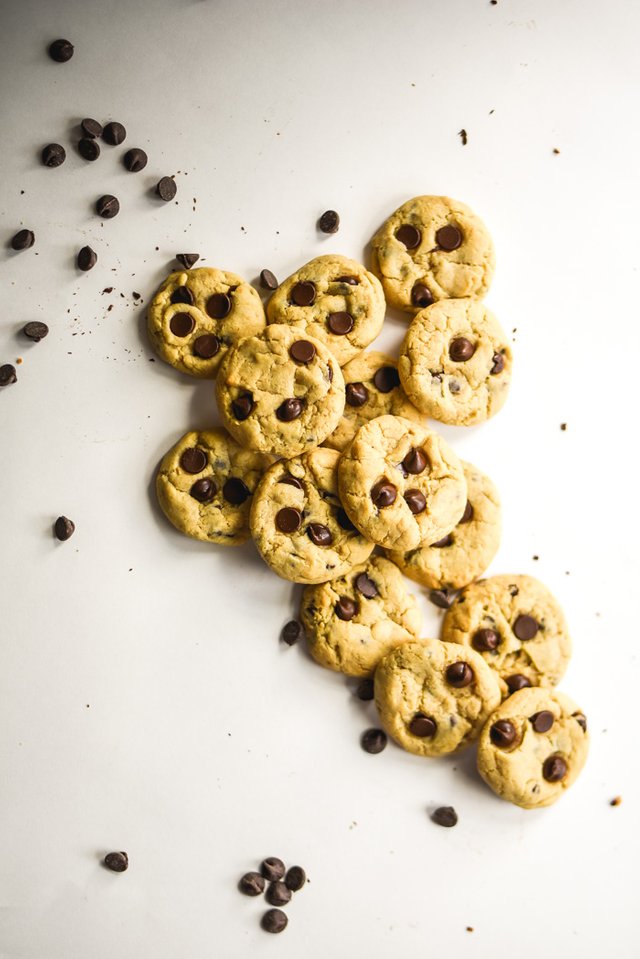 I personally love it and I would never have imagined that someone in their right mind could not like peanut butter. That is, until I came to live with such a person. I have a sister who is actually grossed out by it, isn't that crazy? I know, it's pretty insane.
She does however, love the taste of sunflower seeds. You see, they are used to make a traditional European treat called halva. Halva is also made with sesame seeds in some cultures, but not in Ukraine, which is where she was born.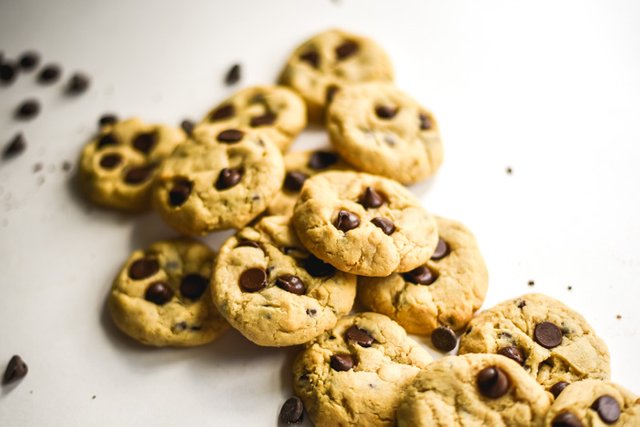 Anyway, when I purchased some sunbutter a few days ago I couldn't help wondering how it would taste in cookies. The end result was a soft and chewy cookie with only a mild taste of the sunbutter. I'd say it was the perfect amount. Not overpowering, but enough to savor.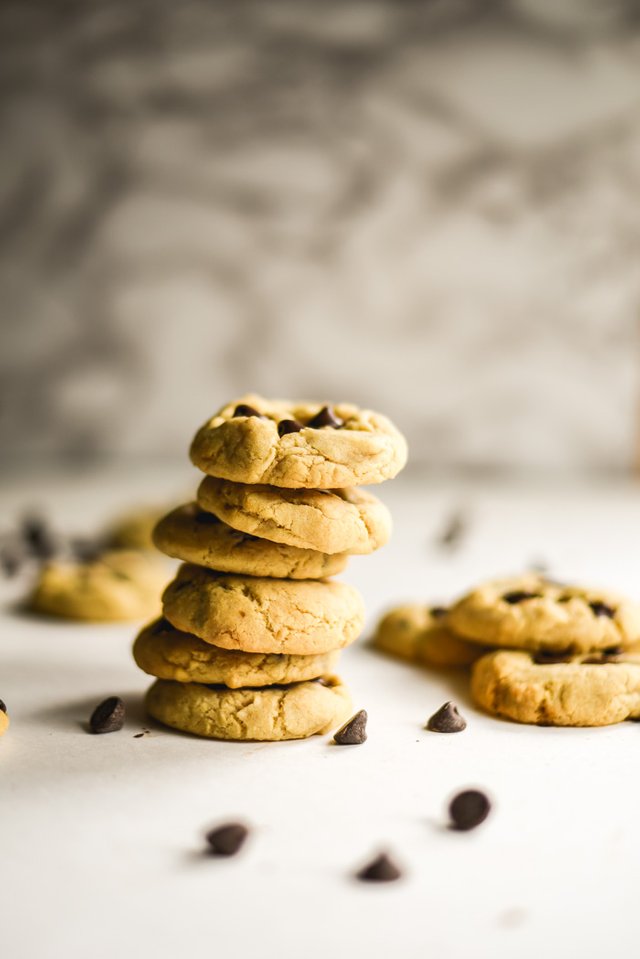 Okay, before I go I just wanted to add a little note to my bakers. The key to making these with the best texture is to not overmix the flour. Otherwise the cookies can end up tough. Also, this dough doesn't spread that much so you'll need to press your cookie dough balls down to flatten them a bit.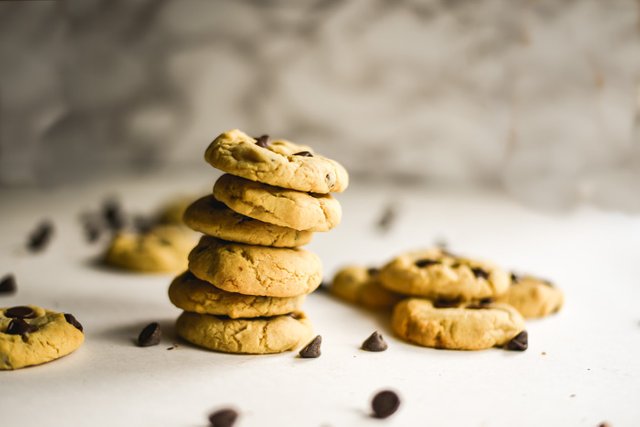 I hope you have an awesome weekend and bake something divine!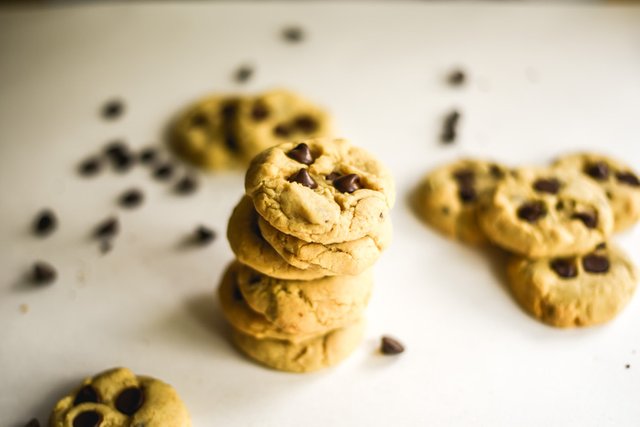 Sunbutter Chocolate Chip Cookies
Prep Time: 25 minutes
Cook Time: 20 minutes
Total Time: 55 minutes
Yield: 28 cookies (about)
Give your favorite cookies a little twist by adding sunflower seed butter for a mild and
Ingredients
1/2 cup sunflower seed butter
2 tablespoons coconut oil, room temperature
4 teaspoons maple syrup
1 cup organic cane sugar
4 tablespoons coconut cream (*see note)
2 teaspoons baking powder
3/4 teaspoon salt
1 teaspoon vanilla extract
1 cup blanched almond flour
1 cup gluten free flour blend
1 cup (175g) semi-sweet chocolate chips or chopped chocolate (be sure your brand is gf and vegan if necessary)
Instructions
Preheat oven to 350 degrees F (180 C). Cream together the sunbutter, coconut oil, syrup, and sugar in bowl of stand mixer or large bowl. Scrape sides of bowl and add the coconut cream and mix well. Add vanilla, baking powder, and salt. Add both flours one cup at a time and beat after each addition. Stir in chocolate until combined.
Line a cookie sheet with parchment and roll dough into balls, about 1 inch in diameter, and place about an inch apart on baking sheet. Press the cookie dough balls down to flatten and place tray in oven. Bake for 10 - 12 minutes until the edges are golden.
Remove and cool for at least 5 minutes and enjoy.
Notes
*Coconut cream is slightly different than coconut milk. You can buy canned coconut cream in your local health food store or online. If you can't find it however, you can use the cream that separates from the liquid in regular coconut milk is chilled.

ALL CONTENT IS MINE AND ORIGINAL! All of these food photos were taken with my Nikon D750 and my favorite Lens, the Nikon AF-S FX NIKKOR 50mm f/1.8G. You can find out more in my INTRO POST.
And, by the way, to all the minnows out there, my intro post did a huge $0.21. The key to success on Steemit is to be consistent and persistent. Click on the link below for some great tutorials on how you can also succeed on the steem blockchain: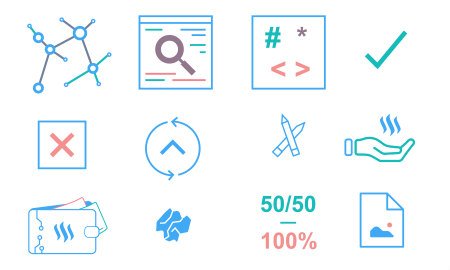 Also, a huge shoutout to @rigaronib for designing my logo!
If you're looking for more recipes check out some of my other recent posts!
Also, I've been starting to vlog in case you missed it.
Do you want to learn more about me? Click here to see a recent @wadepaterson interview with me - 20 questions with @gringalicious