Walked the Way is Made and Universe Manifest.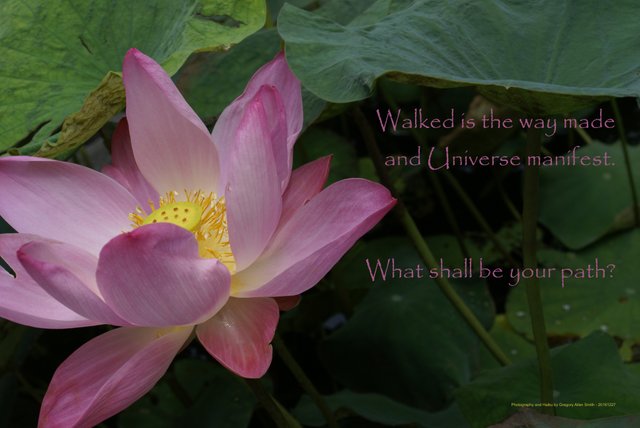 Walked the way is made
and Universe manifest.
What shall be your path?
Haiku and Photography by Gregory A. Smith
I wrote this again last week, slightly different wording, and here I find an old image from 2016 with a near quote on it... I'm being consistent...