Macro Shot Of A "Paper Wasp"
---
Paper Wasp
---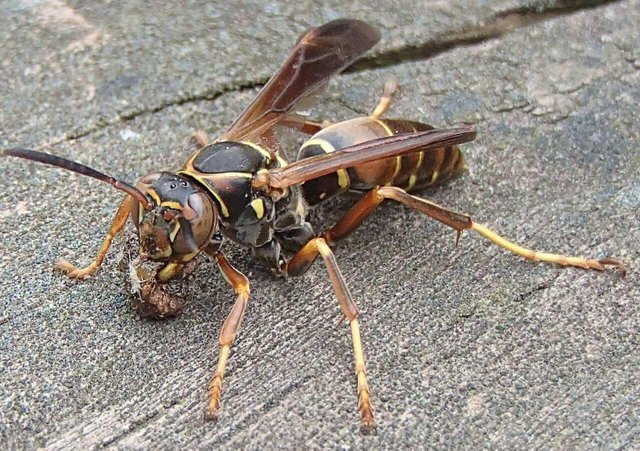 ---
***Name***
Paper Wasp
Size
13-25mm
Identification
Large social wasps with long legs, usually brown, yellow markings typically less extensive than yellow jackets and hornets.
---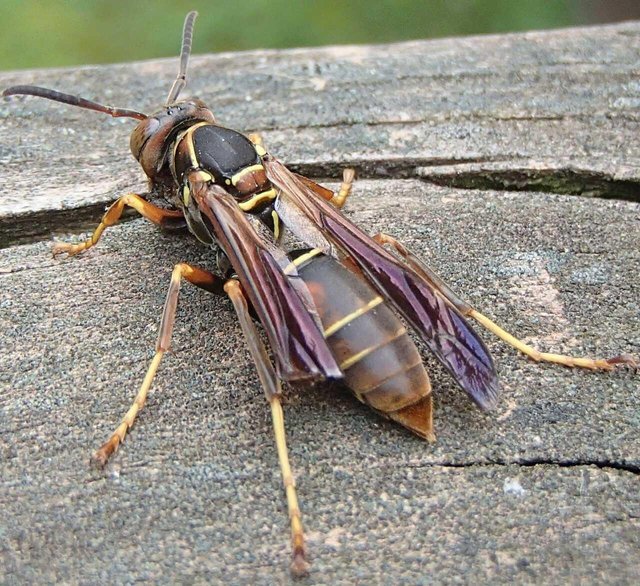 ---
Food
Take nectar and juice from ripe fruit. Predatory on other insects (predominantly caterpillars) to feed larvae.
Life Cycle
In spring they build a nest and the colony builds up over the summer. At first, only workers are produced. Mature colonies have up to 30 adults. A young queen is the sole survivor of the colony.
Not as aggressive as Hornets, Yellowjackets. May be considered beneficial to gardeners because of predation on herbivorous insects.
---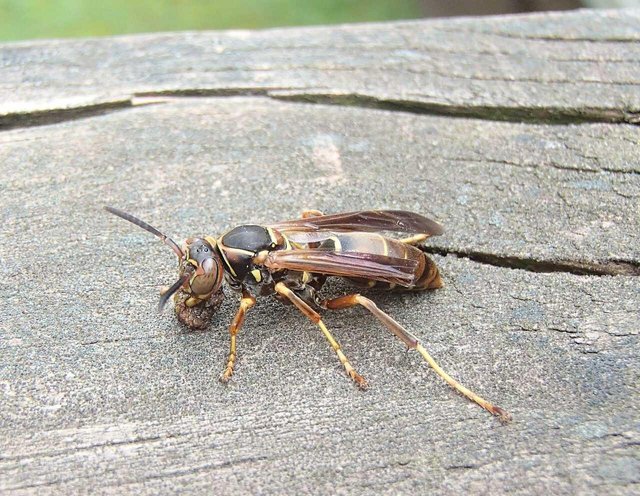 ---

---