Karang Bolong Bawana Beach, New Icon Sumba Island Beach Tour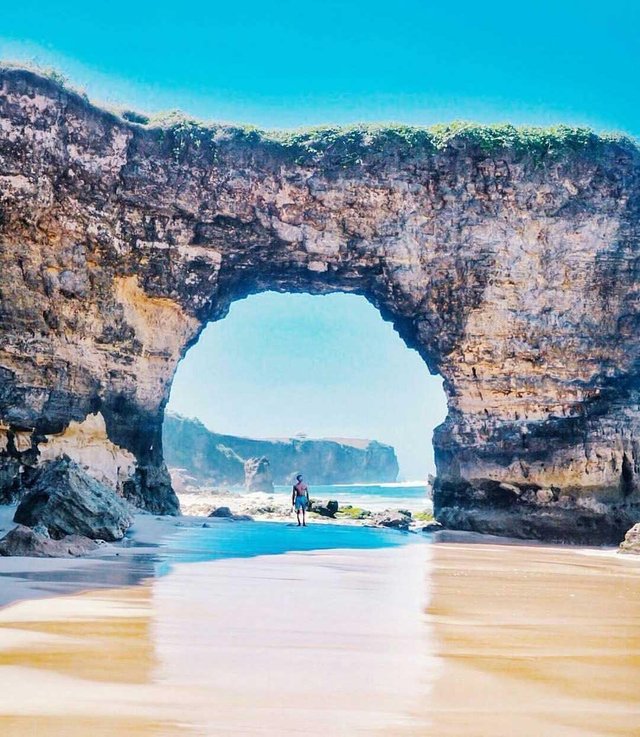 A coral cliff about 5 meters tall with a large hole in the middle or called a broad coral through to the inside, so it looks like a gate, standing firmly on the beach. White sand and blue sea water is clear, plus the waves pounding the visitors will chuckle amazed.
Indeed, this beach has long existed, but by local people who know the beauty of this beach do not know what to do this beach other than just as a place to relax for them. Until finally known by local government since last 2 months.