Sipoholon Tarutung Thermal Baths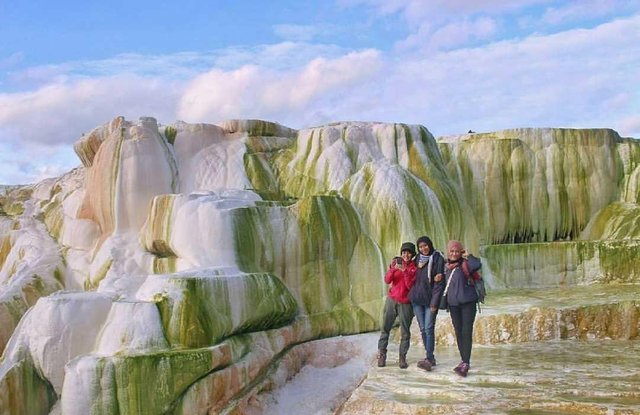 Sipoholon Tarutung Hot Water Baths is located in North Tapanuli District. Sipoholon geothermal is a cooperation project between Germany and Indonesia in terms of research and utilization of earth power. Sipoholon Hot Spring has become one of the tourist destinations in Taput regency which you should also visit.
The water that flows from Mount Martimbang is channeled into a bathing pool using bamboo, quite simply. Houses along Sipoholon road have their own hot spring baths therefore visitors should not be afraid to run out of places. The Sipolon hot water temperature reaches 40 degrees Celsius and comes from 2 large pools.