Ride with me... early in the morning!
I enjoy waking up early in the morning; I try to make a habit of it. Let's just say that some days are easier than others. I like to wake up early because I have a child; the only way for me to get ahead on some work is to do it before he wakes up. Kids require time and dedication.
This morning it paid off to wake up early. This is a walkthrough of one of my favorite activities in the morning: going for a bike ride early.
It was still very dark when I got on my bike to start. There is only a glimmer of the rising sun.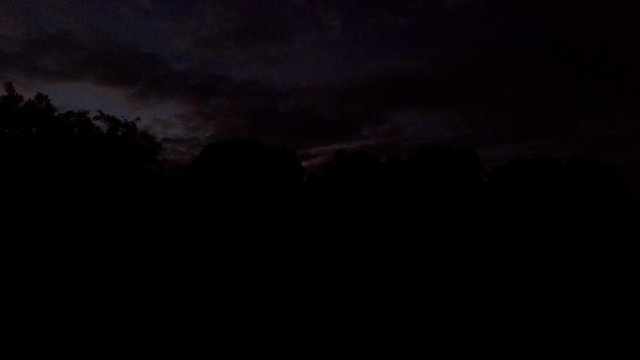 I took this one as I was riding. Dangerous. I almost went off the road by trying to take this picture.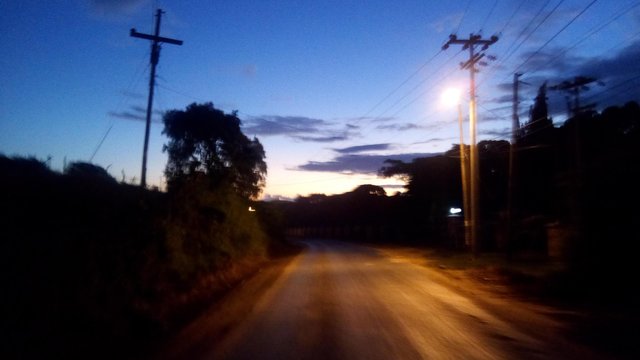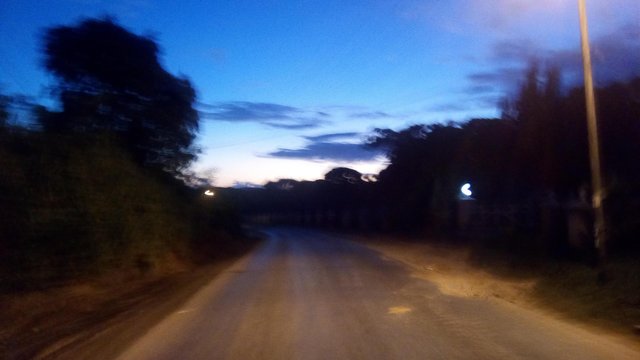 30 minutes later... I rode and rode until I kinda figured I could get back on time. I stopped at this roadblock. This is pretty cool for me because they (the government) are finally fixing the road. They are FINALLY repaving the road with a nice slab of hydraulic reinforced concrete. I am happy that I will driving on new roads soon enough.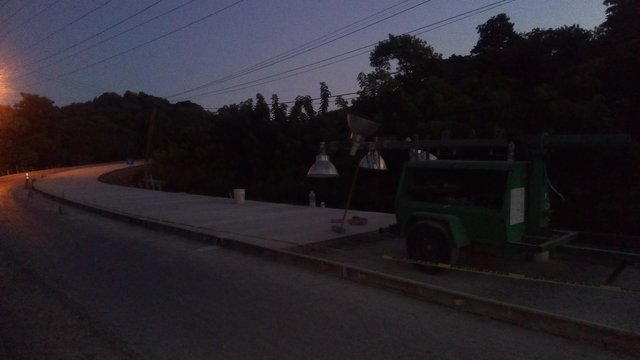 Close to Fantasy Island resort, almost back home.
I stopped here because the view is so good. This is close to the ocean. I love how the clouds and contrast looks between the rising sun and the darkness of silent dawn.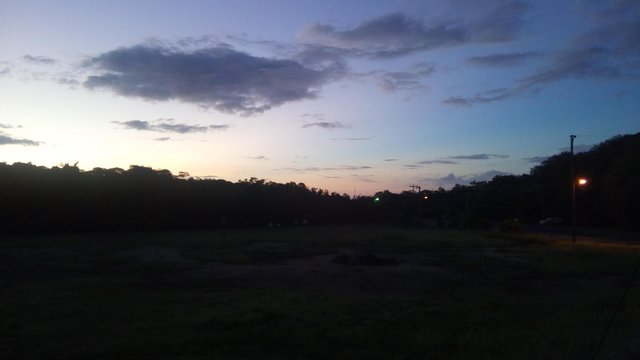 This is a large mansion located on the hill top. I've been there a couple times for weddings and graduations. It is mostly used for events and belonged to a very well respected mason in my community, Mr. Albert Jackson.
The last I saw it was on sale for 7 Million USD. I do not think is for sale anymore. They sometimes have wild parties up there, I can hear the music form my house, 1/2 kilometer away.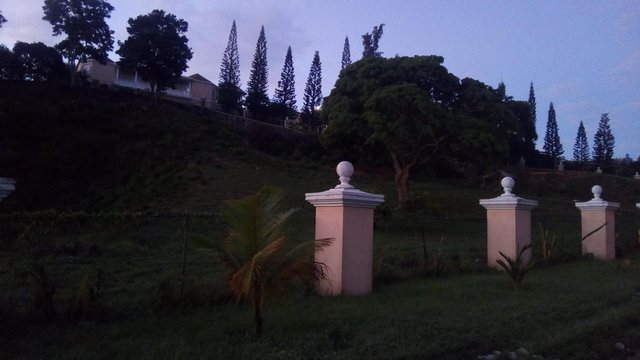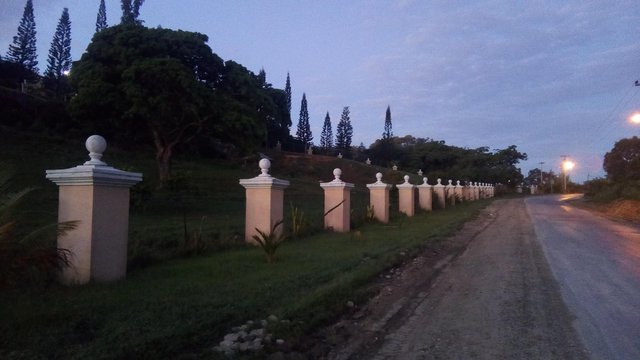 The sun is finally here!
I am beat now. As soon as I am over this hill, it's all downhill to my little house. Feeling the legs burn... That is it for today.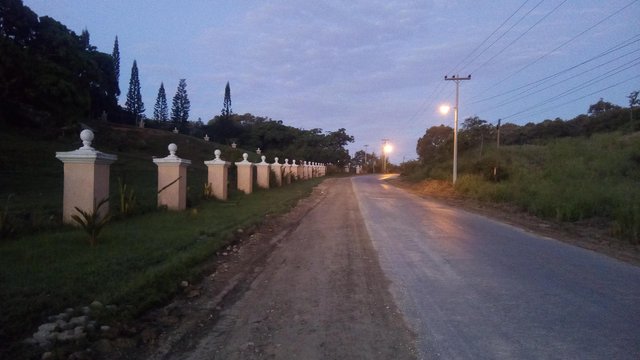 Exercising during the morning is great option, because after a cold shower, your body feels energized for the rest of the day. If you can put in a workout in before most people are even awake, then there is a lot more that you can do. Follow your energy, let it flow through you.
Thank you for joining me on this ride.
Have a great day!