Safar to Mount Abu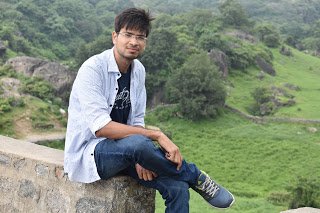 We picked our bag and baggage from the Hotel and hit the road to Firozpur Chowk. And, we came across a plain Guy who was also headed in the same direction and so he offered us the ride instantly. We allowed the serenity of luscious green sceneries running past us to seep in. This continued for next 100 Kms. As our destinations diverged, the driver himself asked another person on the way to leave us to Abu Road. Now we had our new companion till Abu Road and it was easy as pie to find any vehicle from Abu Road to Mount Abu because it's only 25 Kms. Luckily we got into a car which was already occupied by 4 people. Though, I adjusted at the back somehow, it was a tough task for my friend to squeeze in. Anyhow we arrived at Mount Abu by 9 and our hot pursuit for Hotel began again. As luck would have it, we stumbled upon an economical hotel in a flash. Energetic by the completion of Hitchhiking we wasted no time for rest. Immediately we made a beeline for the local market to try epicurean cuisines. Meanwhile, we endeavored to make a rough Itinerary for the next day. After the entire enquiry from local people, we reached a conclusion to ride our journey on scooter with all places penned down.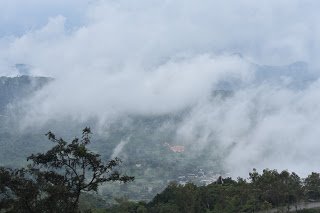 Next morning at 8, we executed our plan and rented a scooter for a day. The first place we stopped at was Guru Shikhar. A temple well established at the zenith of Mount Abu. People said that standing there one could spot few villages of Pakistan, but rainy weather in fact clouded the vision to glance down any Indian village too. It's a little crowded place with myriad of Restaurants huddled together. We gorged on a stodgy breakfast in one such Restaurant. Following it, we started to descend and thought of some adventure activities in the nearby Park. Dense Fog dropped the visibility around the park so we just savored the riding experience. Our next stop was at Brahmkumaris Peace Place, and inevitably we couldn't prolong our stay there for more than 5 minutes as we were in no mood to douse the adventurous fire by seeking peace there. Next, Dilwara Temple, an ancient one exquisitely built with palpable art works. Plus, Sculptures chiseled & hewn out of solid rock was breathtaking to watch.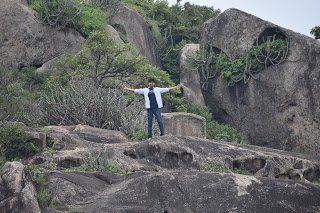 Nakki Lake, apparently our last point had different plan in store for us. It started raining unrelentingly. We waited for an hour under a shed but rain showed no signs of abating. Screw it then! We went out in rain to savor the pleasant atmosphere. After safeguarding our Electronic gadgets we set out to ride again and believe me this was an unanticipated surreal experience. In no time, we covered the remaining points Nakki Lake, Honeymoon point, and Sunset point with downpour. Finally, time was ripe to pack our bags and leave for Jodhpur as it was 4:30 already. We parted with Scooter and went straight to Abu Road as there was no direct route from Mount Abu to Jodhpur.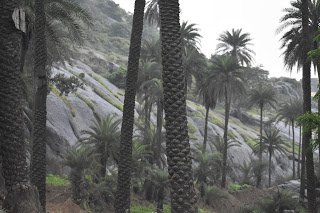 Don't forget to enjoy the final chapter of "Rajasthan Safar" in our next Blog.
With <3 from @indiantraveller