Rajasthan Trip Continues .. Part 2, The HitchHiking Phase.. In Mount Abu India
To Refer to the previous part Click Here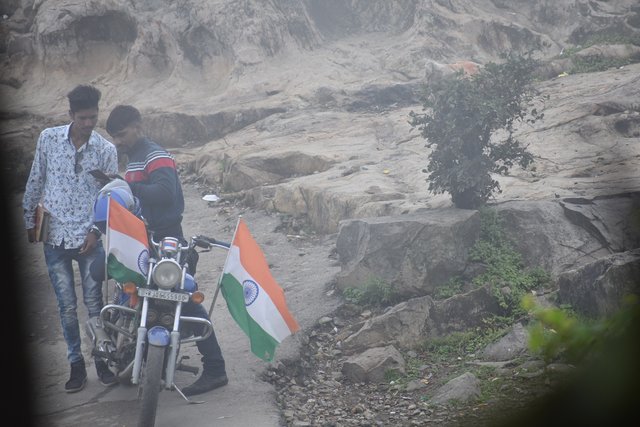 After sightseeing in Udaipur it was around 6 pm, We picked out bag from hotel and rushed towards Firozpur Chowk, and we got a nice guy who was also going in some village towards mount Abu so he offered us ride. It was around 100 kms in lush green and beautiful sceneries. We loved it completely and then he himself asked another guy on the way to leave us by Abu Road and he agreed, now we had our new companion till Abu Road and it was easy to find any vehicle from Abu Road to mount Abu because its only 25 kms, luckily we got a car with 4 people already in.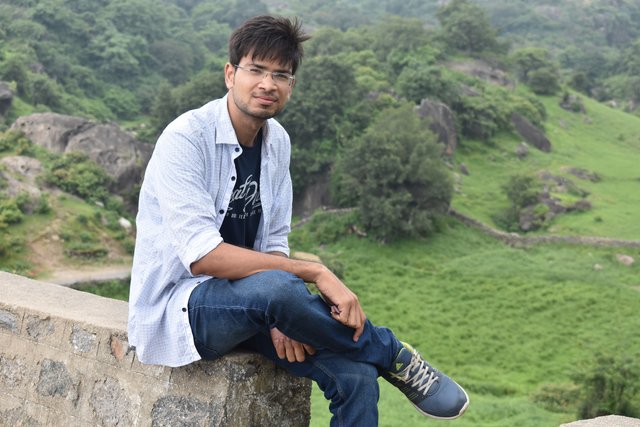 We also adjusted somewhere on the back, though it was hard for my mate to fit in. Anyhow we were in mount Abu by 9 and again started the same thing and as this is not the peak season time, so we found a good hotel in very low cost. We were happy for it and this time we didn't require any rest time of any refreshment so we directly headed towards the market and then searched for good restaurant.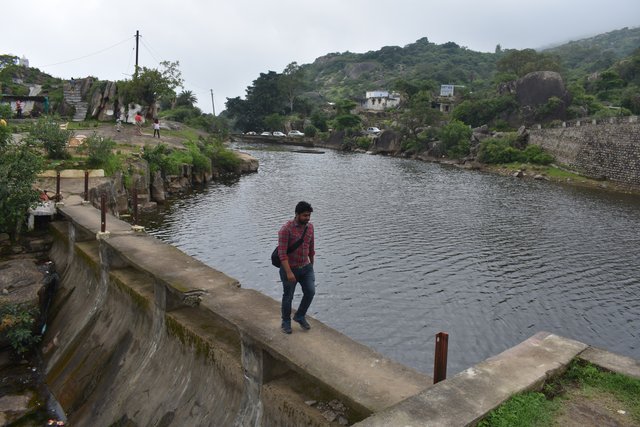 I love Water Balls too much so that's always my first choice and after that we had nice dinner and we enquired bit about tomorrows plan that how and where all we should travel tomorrow. Very easily we came to the decision that enjoyment will be fullest on a scooter and we had list of all the places to visit.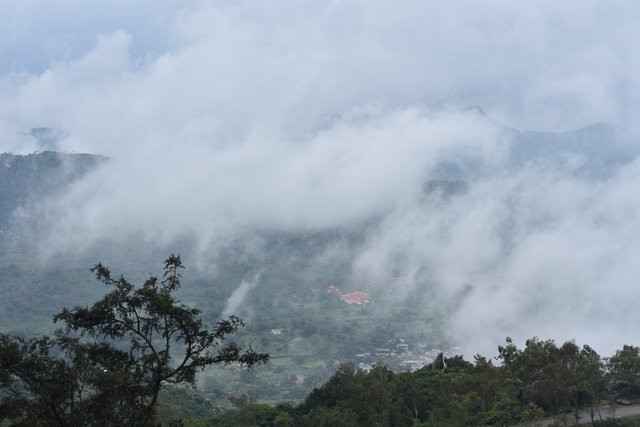 Next day morning we started at 8 as per our plan and rented a scooter for a day. Although we were not able to follow it for longer time but we started as per planning. The first place we had was Guru Shikhar, It's a temple and the topmost point in mount Abu, it is said that from here you can view few villages in Pakistan, but it was rainy weather so we can't see even the Indian village downsides. It's a good place with lots of restaurants and nice people. We had our breakfast here and then we had full day to enjoy. We started descend and then we thought of some adventure activities but only once, and we ignored both the entry gates of the park. It was foggy and visibility was very less around the park so we were enjoying riding more than anything. Then came Brahmkumaris Peace Place, I don't think adventure and peace suits at same time so we hardly spent 5 mins in. Now came Dilwara Temple, the best place, they spread the knowledge for free and I loved the way they manage people and how guides help people to know more about the temple. It beautiful too lots of arts and crafts and sculptures that lean out heart.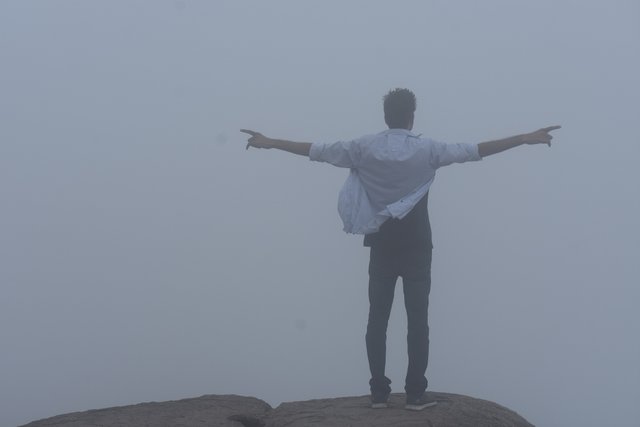 Now we were heading towards Nakki Lake but God had made some different plans for us, it started raining, we wait for an hour then we thought why we are hiding from it, let's enjoy the weather. We packed our Camera and mobiles into polybag and pull out our shoes and socks and started riding again and now it was the real fun, totally loved this. We were extremely happy roaming like local guys riding here and there a covered rest of the point like Nakki Lake, Honeymoon point, Sunset point while raining. Honeymoon point was awesome. Now it was our time to pack our bags again and leave for Jodhpur as it was 4:30 already. We left scooter and took our bag to go to Abu Road as there is no direct transport from Mount Abu to Jodhpur.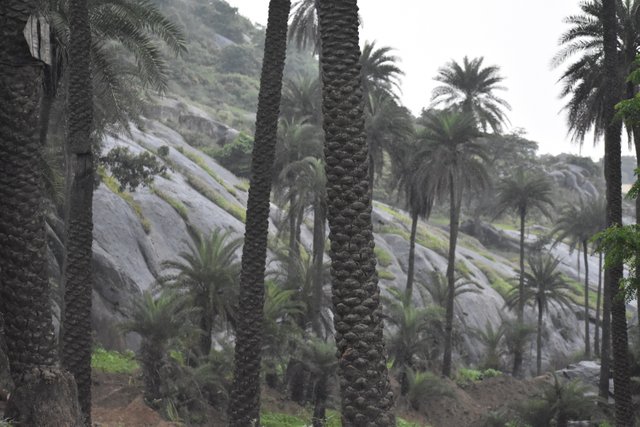 This is beautiful Mount Abu, Rajasthan...Stay TUned for 3rd and the last part.