Portrait with french rooftops as backdrop!
As I live in France (Toulouse), I try to take advantage of the surroundings! Here is exactly that!
Wanted to use the typical french rooftops as a backdrop, for this I searched for high point, luckily, I found a 3 story parking lot where I could get these views. Happy with results and even happy with the cloudy weather.
As you all can notice, Isa is definitely my favorite model!
What you think of the backdrop?
Fujifilm X-T2 | LR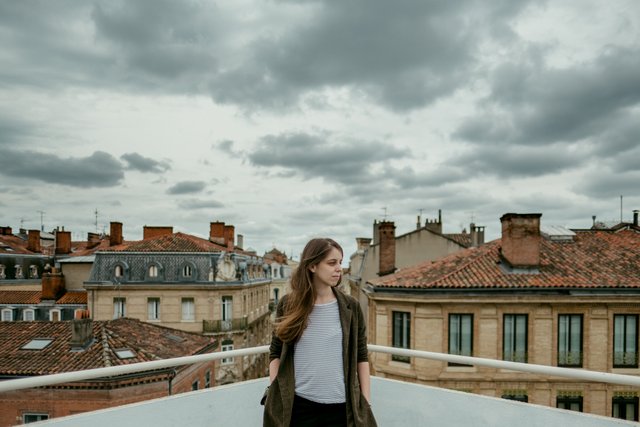 Click to for enlarged view.