Everyday Carry, and Instagram
My submission for the EverydayCarry on IG.
Cross fountain pen, Tag Heuer, couple of small Ka-Bars. Just a couple of phone-snaps.
I'm starting to get a little annoyed with the quality of the S8 camera. I see a lot of weird things in low light, and it's supposed to be better in low light than the iphone. I don't feel like dishing out all that money or time to switch back, though.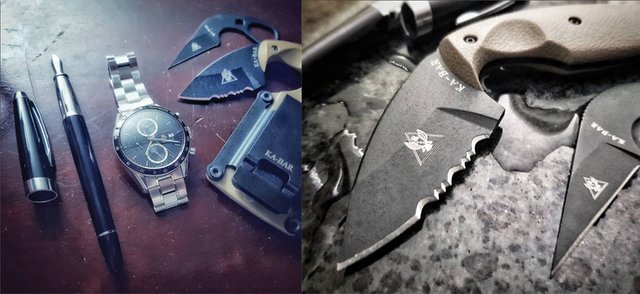 Feel free to follow me in IG as well, if you like. I know I've been quiet on here recently.
@ jam.taylor on IG