O my goodness macaw on my shoulder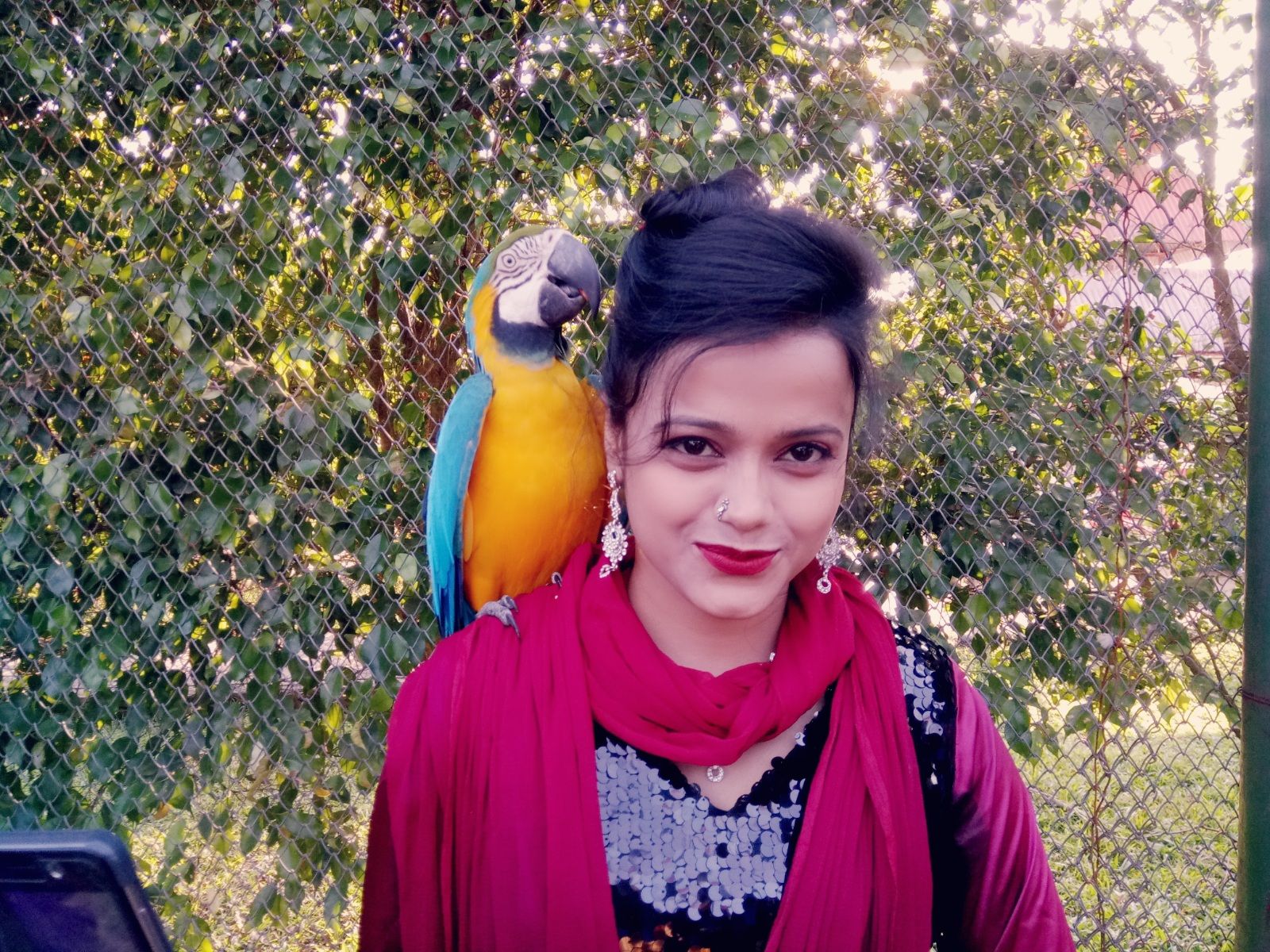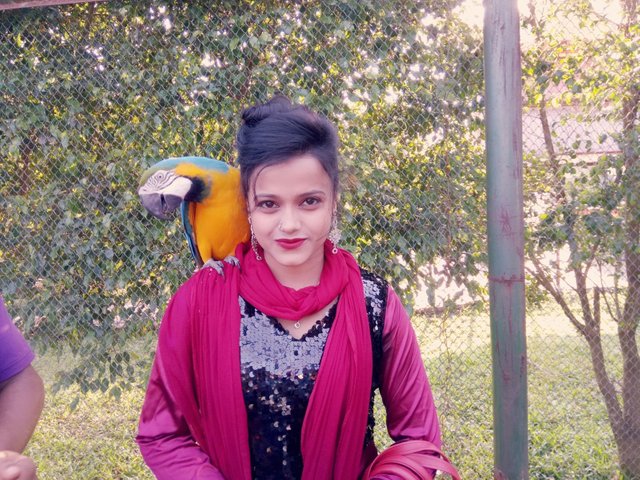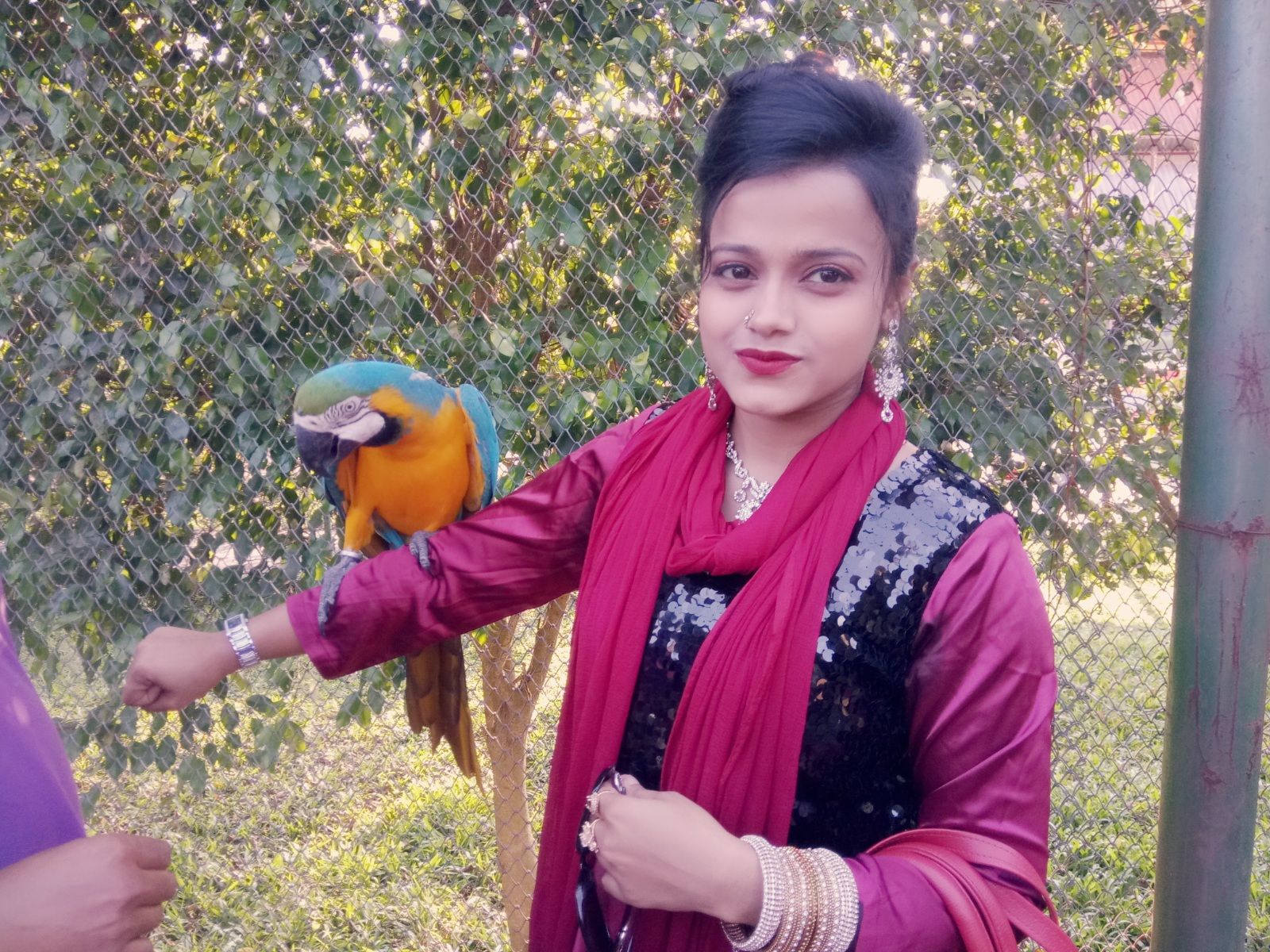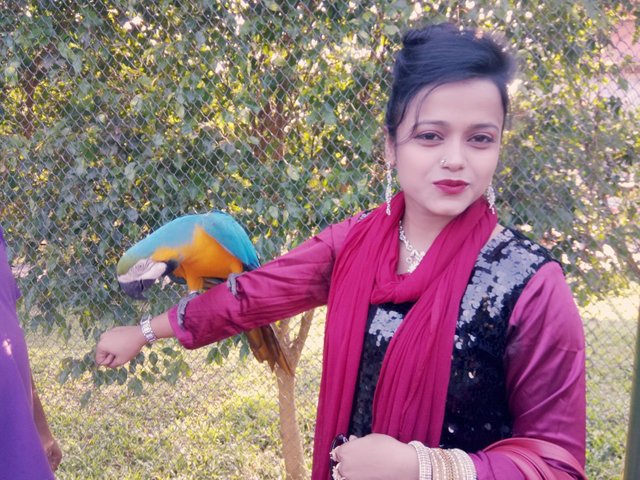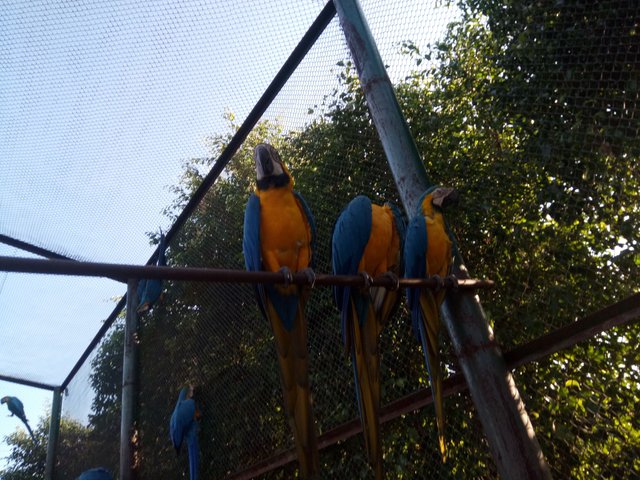 This the first time any kind of bird on my shoulder
I am so pleased that macaw come on my shoulders. She chooses me,😍 and come to me.seriously this the rare photography of mine. Macaw Americans birds. Macaws are very rare in our country.Thay are available at only few zoo's. I love birds.