Inexplicable Jiggery Pokery #2 - The Chase
I have to report that I was witness to some crazy happenings.
Happenings that have since been playing on my mind, much as this jiggery pokery did.
I was strolling down to the bank through our beloved Sheffield city centre yesterday morning, when I was jolted out of my thoughts of cotton buds and Danny De Vito by a flurry of movement to my right.
I whipped my head round in surprise, and a little irritation.
I was met by the furtive glance of this man, who was clearly in the middle of hot heeling it away from something or someone.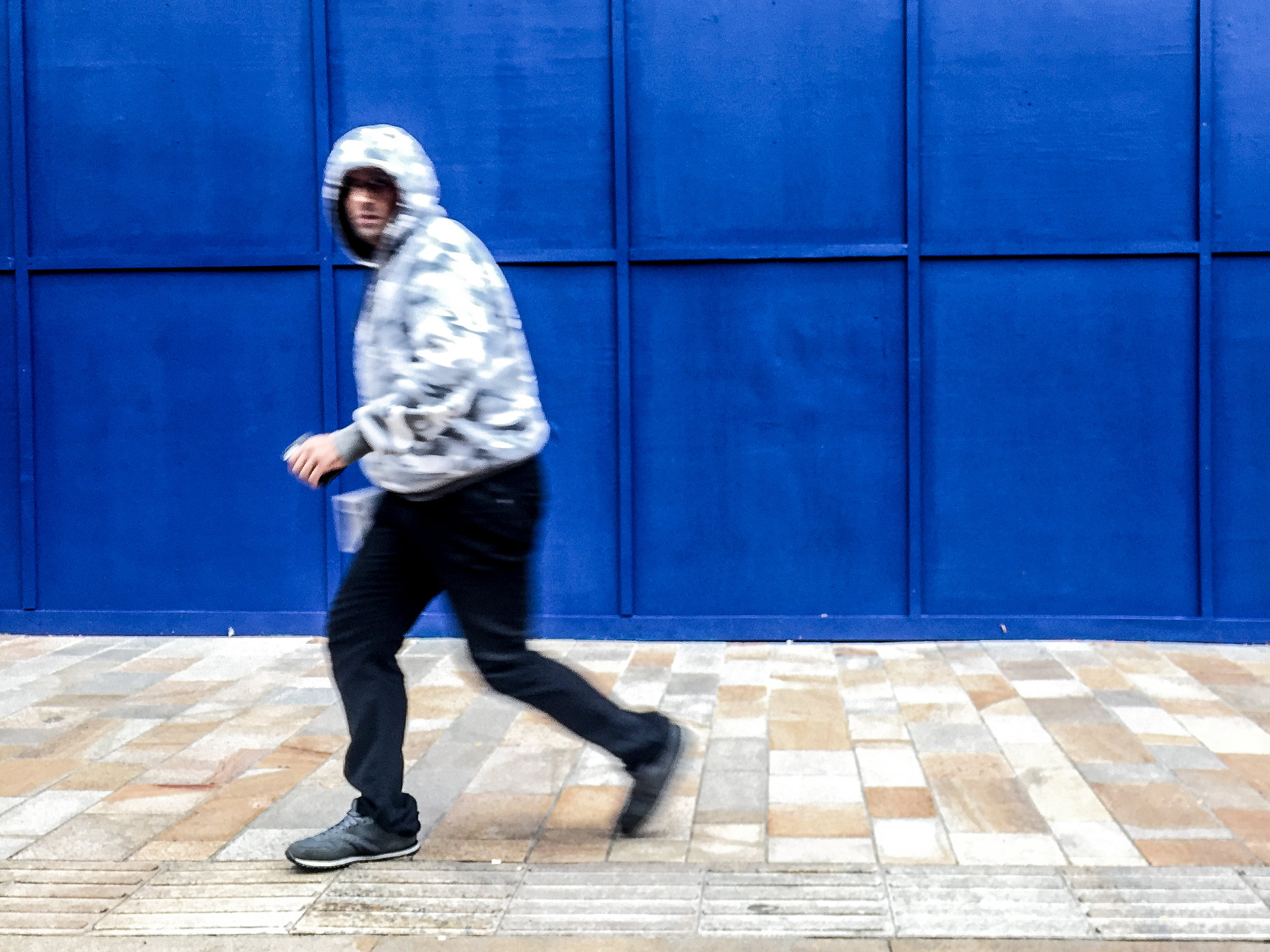 Our eyes locked for only the briefest of moments, before he resumed his strange, lopsided sprint down the walkway.
Being of a naturally curious nature, I of course turned to see what it was that had him fleeing like a rat leaving a ship.
And then something completely untoward happened.
If any of you have seen Inception, you'll know what I mean when I say that the world starting to tilt and turn and turn itself inside out, right before my flabbergasted eyes.
It was a struggle but I retained a modicum of balance and composure. At least, I did until the loud roaring noise started in my ears.
People around me started to shout and point.
In all directions.
God knows what they were doing.
But in one second of clarity I saw the cause of all this bedlam.
It was this guy.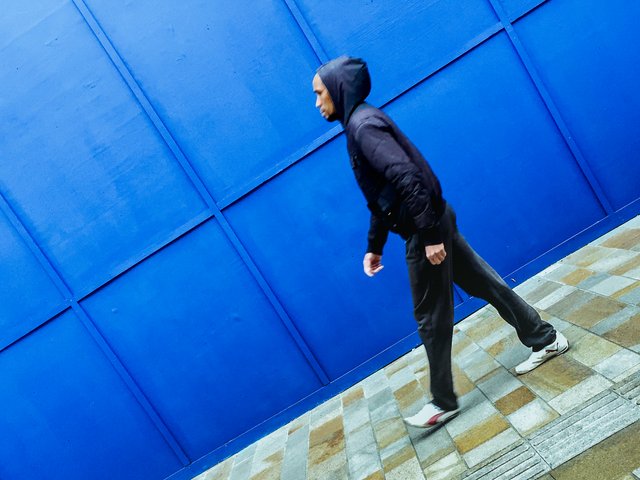 He was striding purposefully forwards, not the slightest bit bothered by the world turning inside out. His calm eyes were fixed with determination on one thing only - the man who was running away.
He was clearly a man on a mission, not to be trifled with.
I don't know whether he caught his prey, or if he did, what terrible judgements were laid on the poor fellow.
Anyway, it really was an odd turn of events, completely unexpected for a weekday morning.
I had to pop into Debenhams for a cuppa and a jam sandwich until the world turned the right way round again.
---
photos by @johleen
---

Thanks for stopping by! Here are some more posts you might like...
Analyse This Dream #1 - The Deep Red Tattoos
The No-Bones-Just-Stuff Ninja of the Night
Who Am I? [@surpassinggoogle's Untalented Contest]

Follow me, @johleen if you like the kind of stuff I do. :)