Great Atmosphere On A Gig
We had a great gig a week ago.
The atmosphere was lit.
We, as a band, were initiators of it, but the people were amazing aswell.
It can't go one without another, if you want a great party.
---
They gave us a warm welcome.
And even after a few minutes, I could see that this is going to be a wild gig.
But, it didn't start wildly.
We were playing, they were singing.
But, it all started getting wild after the church.
Even some Asian tourists joined the party and dance with the people.
It was so funny.
And then, we went to the restaurant.
That's when the peak happened.
---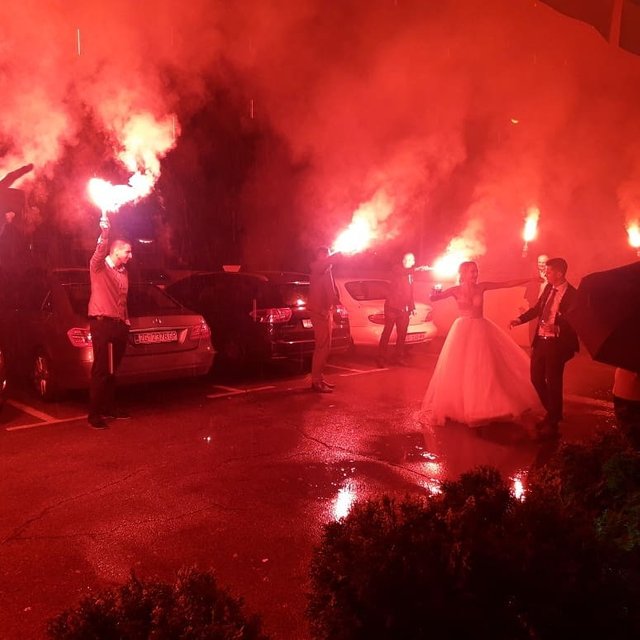 Picture sources: my Facebook site
---
The lit the torches in front of the restaurant.
I believe that some of them are football fans.
And torches are kind of traditional for football fans and their weddings.
---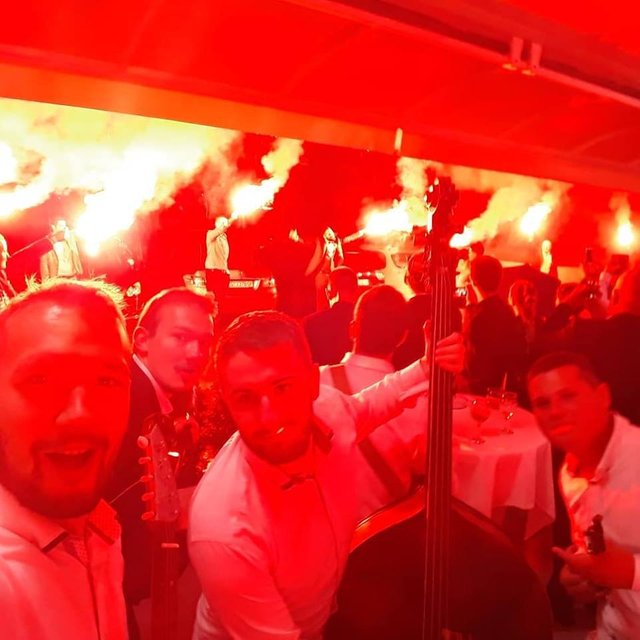 Picture sources: my Facebook site
---
We took a picture at that moment...
But not much can be seen, lol.
It was a great experience, though.
And this crew will definitely be remembered.
They were really fun...
I like this kind of weddings.
Dull ones are the worst.
Luckily, these are really rare.