Halloween When I Was Young
I found this on my Facebook.
This photo is sooo old.
I was like 9 years old.
And my brother was 7ish.
He is so small compared to know.
(hmmm fat?!?!)
---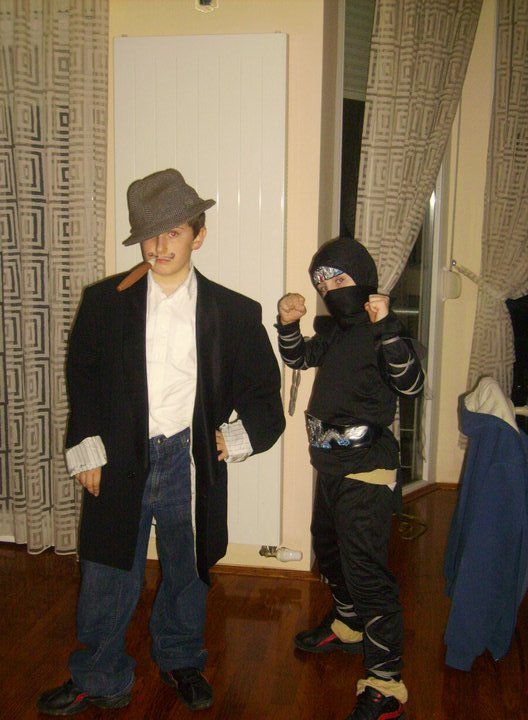 Picture sources: my Facebook site
---
My brother dressed up like some kind of ninja.
And I was supposed to be a guy from mafia.
I saw it in a movie, and wanted to be one.
And the funniest thing is that we have the same shoes.
I actually wore my fathers jacket.
Look how long it is, lol.
And my granddad's hat.
---
These are really great memories.
It's always great to remember something like this.