When You're Going On A Gig And You Have Only One Car
This was a funny story.
We were going to a gig outside our town.
We're from Zagreb, and the gig was just outside Zagreb.
The trip was supposed to take like 30-40 minutes.
That wouldn't have been the problem if we didn't have only one car on our disposal.
By the way, there's five of us in the band.
But, we needed to take our instruments with us.
So, we had to make some adjustments so we can all fit.
---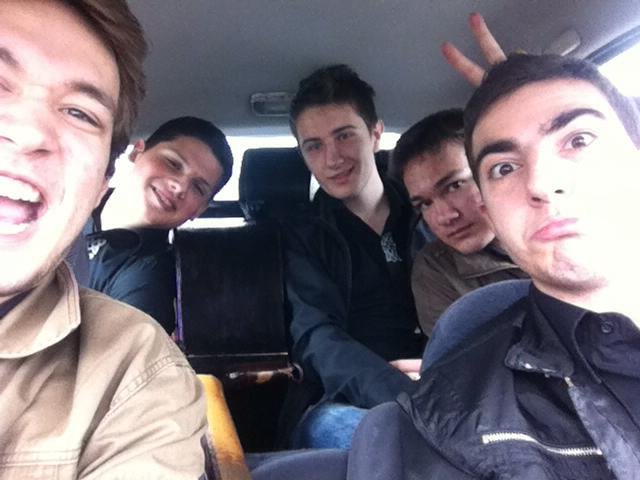 Picture sources: my Facebook site
---
We put my bass in the middle.
The front guys didn't have any problems.
But, we were cramped like sardines in a can behind.
Nonetheless, it was really nice experience.
And we had lots of fun.
We enjoy when we're going with one car.
We can hang more than when we split into two cars.