One of my favorite secret spots for hiking on the planet
A couple weeks ago I took a hike to one of my favorite places ever. I'm not going to list it's exact location - otherwise it wouldn't be secret. As soon as lots of people know about these places they just become less magical, and often over populated. What I can say is that it's about a mile in on a national forest trail somewhere in Western North Carolina.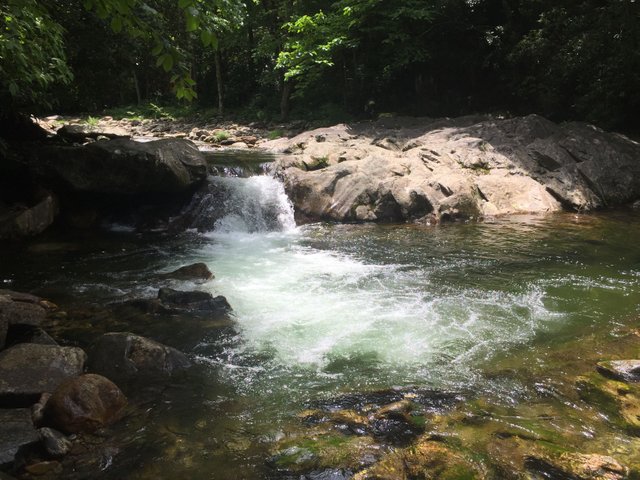 Below the small falls is a pool below which is 8-10 feet at it's deepest, and about half the size of an olympic swimming pool. It's the best natural swimming spot I've come across, honestly. The water is crystal clear due to being close to the head waters of the area, you can see all the way to the bottom. The water is COOOOOLLLD though, year round. Be prepared - it's brisk.
You can actually slide down the rock into the pool below, it's a natural water slide. Not many people know this is easily accomplishable and isn't one of the 'popular' locations to do this in the area (yes, there are a few actually). It's of course somewhat dangerous, though - you need to stay to the left to avoid hitting some more shallow rocks on the right. I've done it dozens of times though, it's worth the risk.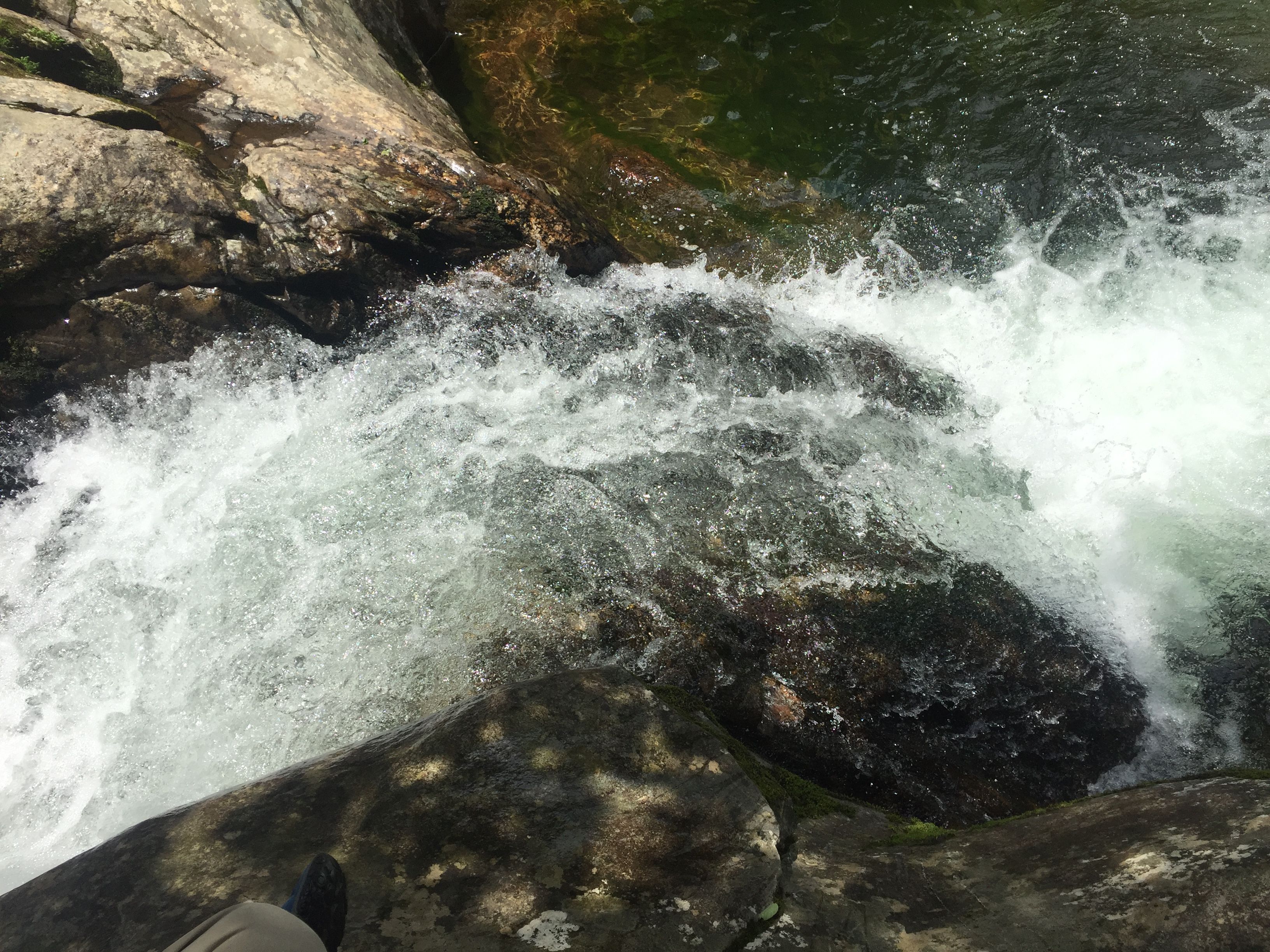 The rocks at the top of the falls are flat and make an excellent place to just hang out for the day with an awesome view.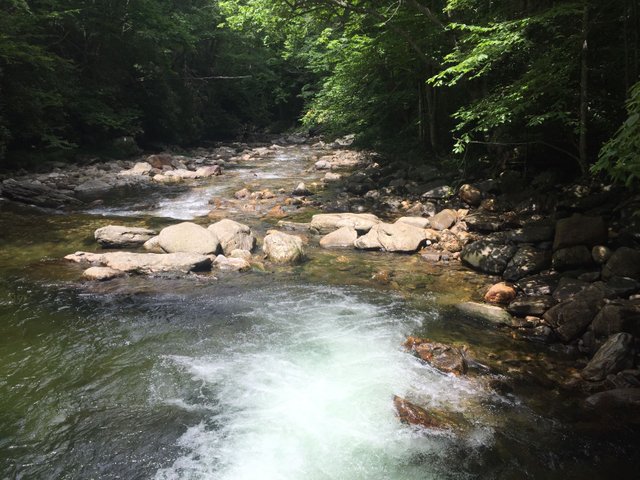 Thanks for reading. Steem On!