Awesome Graffiti Art On The Steem Blockchain "A Not Of This World Mural"
Hello, dear Steemians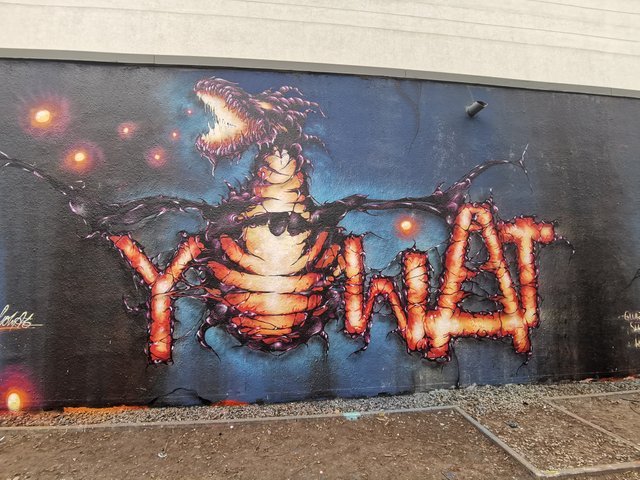 Hive Meets Pac Man
Also today I have a new graffiti artwork for you.
Here it is super hard to say what it should represent the.
It reminds of a beehive and above a bit of a hairy Pac Man or could be a kind of a snakes head.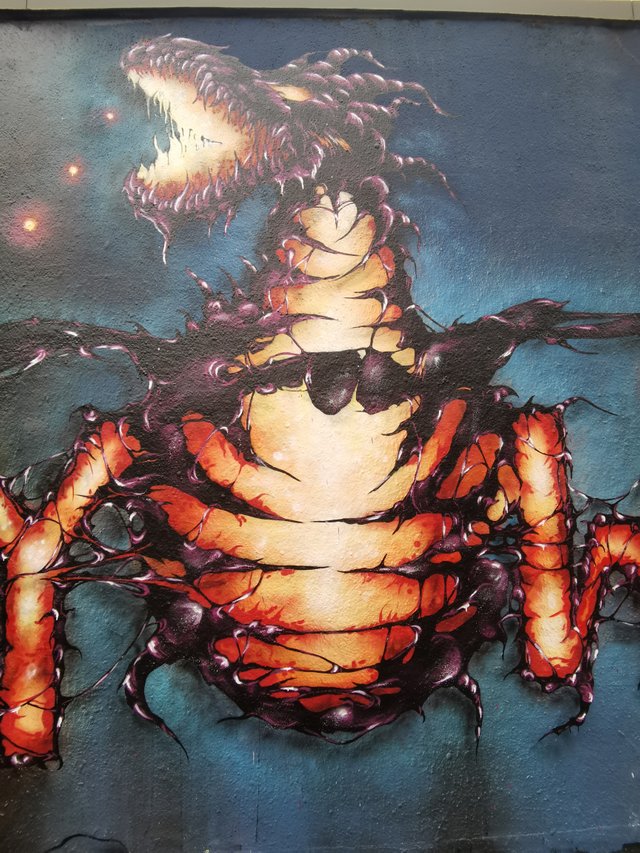 Artistically, the sprayer has in any case given a lot of effort and also here you can be curious how long it remains visible at this highly frequented place at all.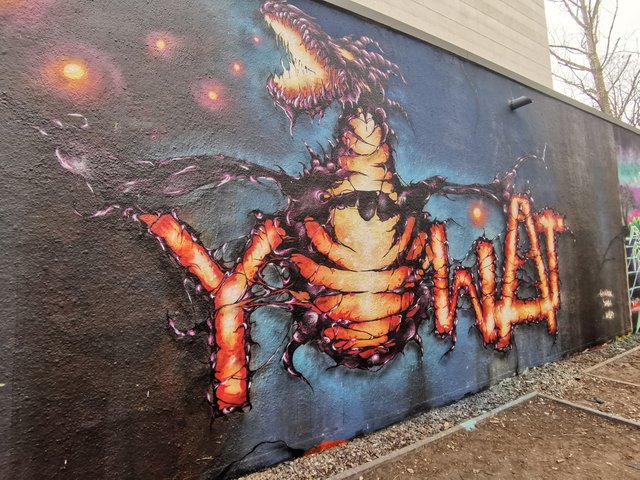 Exciting as it goes on tomorrow.