Rainbow At Linda Falls, Ingwa, Napa Valley. CA.
The old folks back then said, when you see a rainbow over the waterfall that's mean beautiful angels are taking a bath, everybody knows that one of the sweetest myths from our grandma.
Another myth is "there is a pot of gold at the end of the rainbow", well science proves that rainbow persisted after the sun's gone down.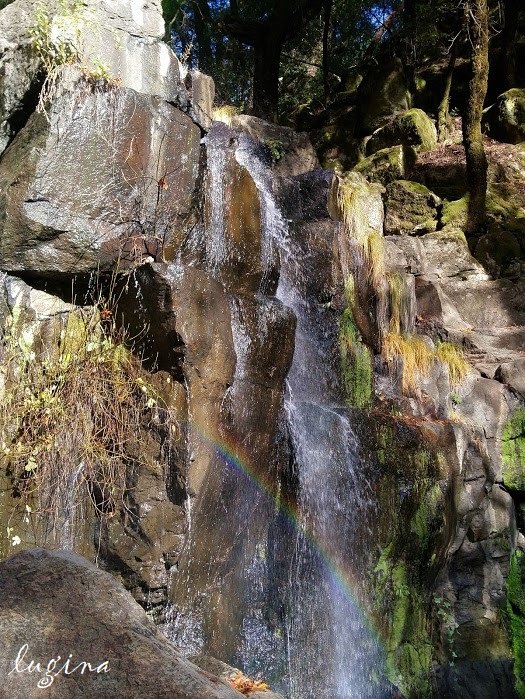 I've never seen anything like last Sunday's rainbow, what a lucky day. For almost 20 minutes I was watching the rainbow and listening the sound of waterfall drizzling down. Clearly, Napa Valley is not only about winery and vineyard.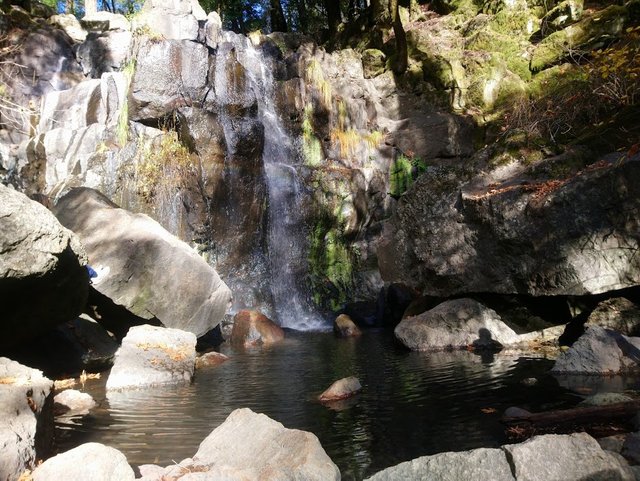 ---
---
Linda Waterfall is in Angwin, Napa Valley Land Trust, two hours from Sacramento. It was about a 15 minutes short distance of hike with rock's overlay to walk onto before turn into forest with pine trees among many others to traverse with.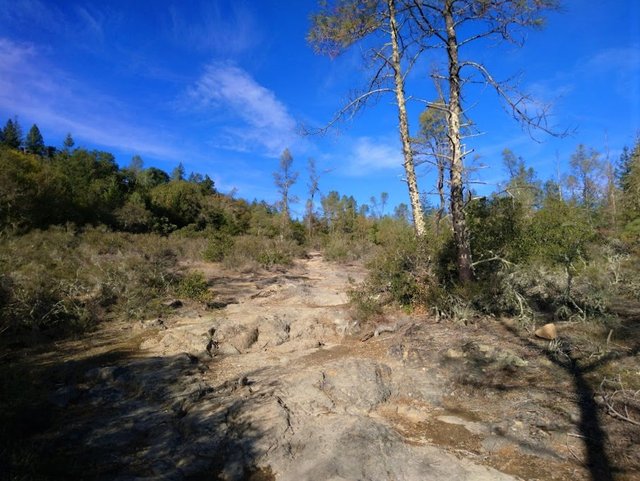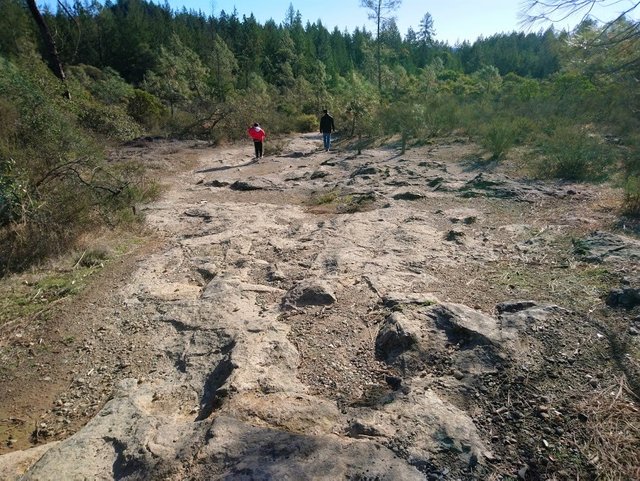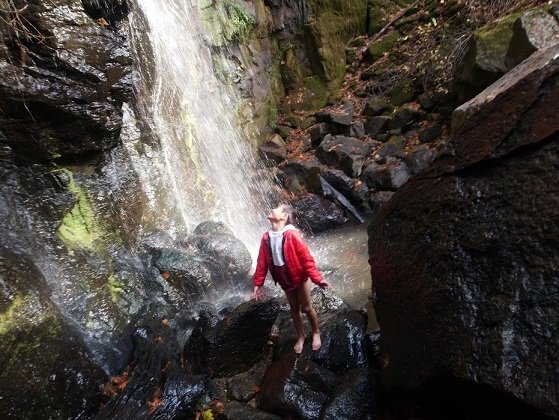 My son was busy hopping here and there between the rocks enjoying the mist, enjoying every drops of the water fall onto his face and stick his tongue out to explore the cold freezing water.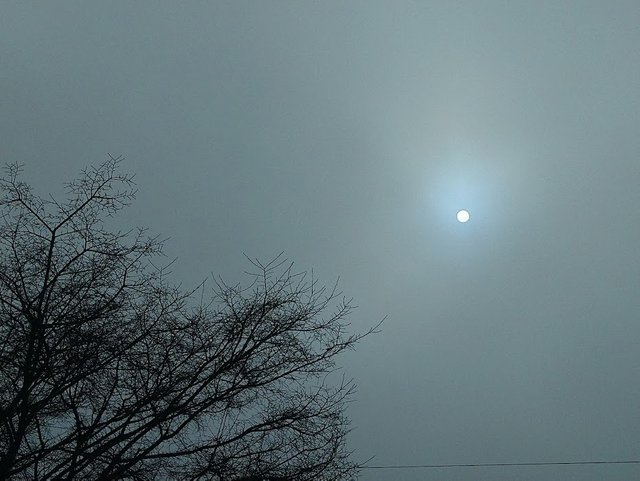 What a beautiful nature, the sun is shining through the fog.
We live in a rural valley area in Sacramento, the image above was captured in the afternoon when we got out from the garage to go to Linda Falls. It didn't matter two hours away to drive, in the end, Napa Valley's sky was amazingly blue. Yet, the commute with acres and acres of vineyard spoiled our eyes before we were stunned by another surprise with the beauty of pick a boo view, lake Hennessey.
Enjoy the video of rainbow over the shower waterfall.
---
---
Thank you for visiting my blog,
@lugina.