From scrap wood to Checkers board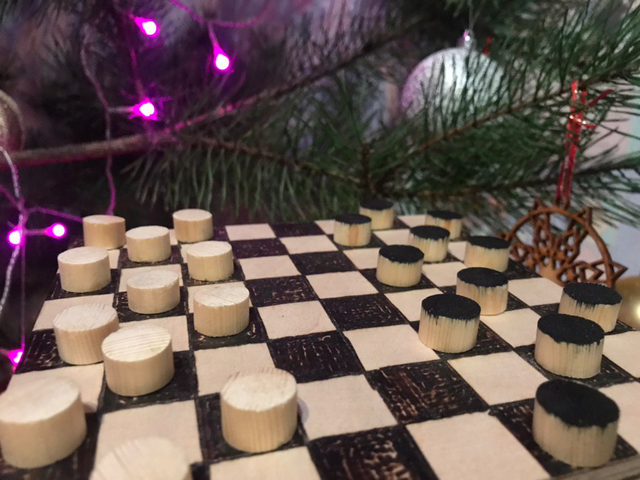 Our school is about to organize a checkers competition just a few days before Christmas break. This gave me an idea and so I made an 8x8 Checkers board in my woodwork class at school.
I got the scrap wood and the necessary machinery from school and the spray paint to paint the buttons from a friend so the final price of the board came to 0 euros. Measuring, squaring and working with a burning machine took the longest time.
My initial idea was to make the board small so that it could be easily carried everywhere.
In my opinion, it came out decent and the fact that you can create such nice things at school for free is amazing.