A selfie from above the sky :: Being a Telecomm. Engineer!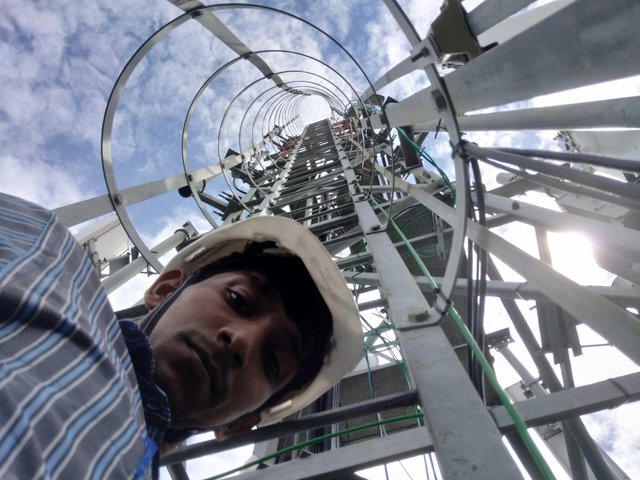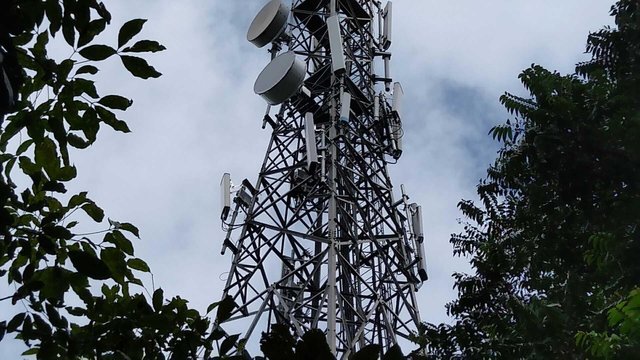 Hello friends! How are you doing ?? Don't get sad about the down market of steemit. It will rise again, so DON'T WORRY! To divert you from the steem and sbd price Screen, here is my post that contains some of my photos from my past life.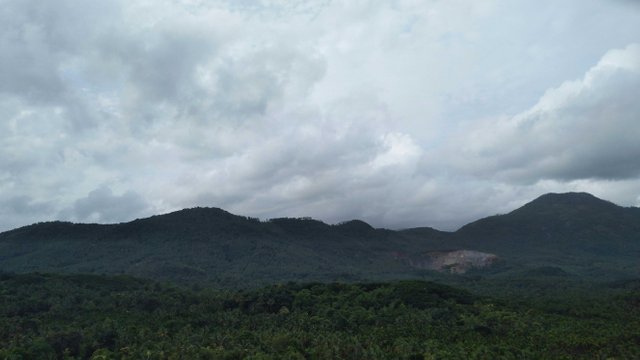 If you are already astonished by seeing my photos above, let me tell you that, as a telecomm. engineer I have been worked for more than 60 days in Kerela ... I Climb towers in high heels, I climb towers constructed at roof of high buildings and I climb towers from where man looks tiny than an ant!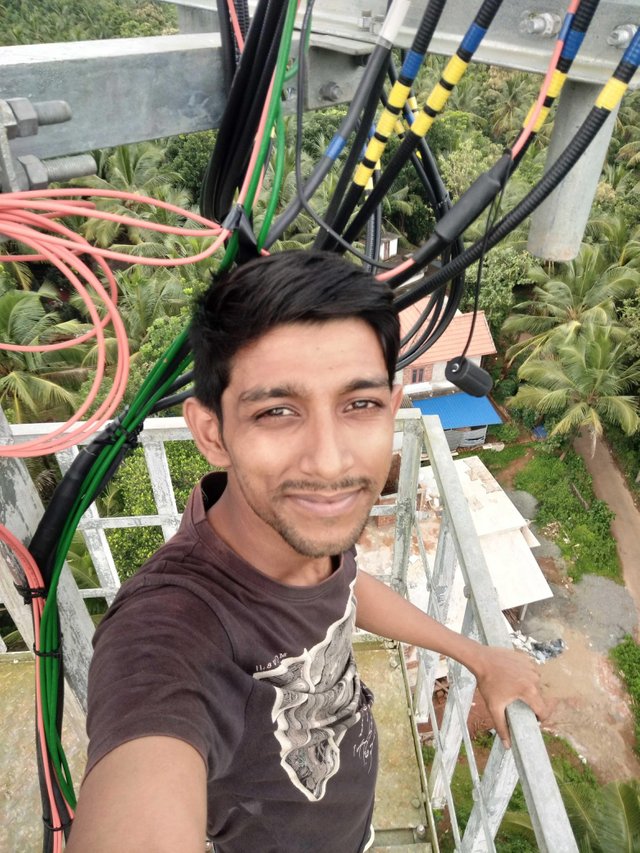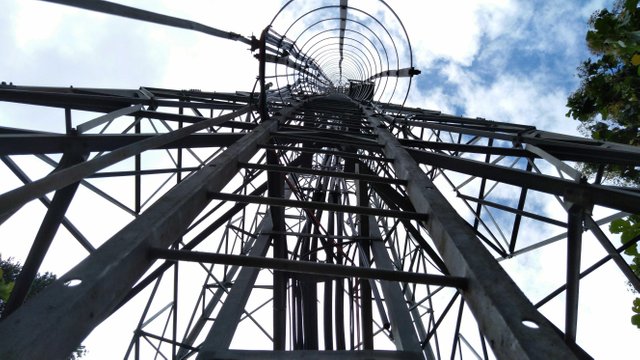 No joking man, I had to travel the whole State each day! Every day I travelled to new locations of minimum 200-300 km far away from my hotel room! I see whole kerala after roaming around each corner of it and thus it became my home state too! Kerala is a beutiful place mate. If you are in love with nature, kerala is the place for you to visit. It has miles of mountains, It has oceans guarding its perimeters and everywhere you see, you see lush green jungles has covered every bit of it!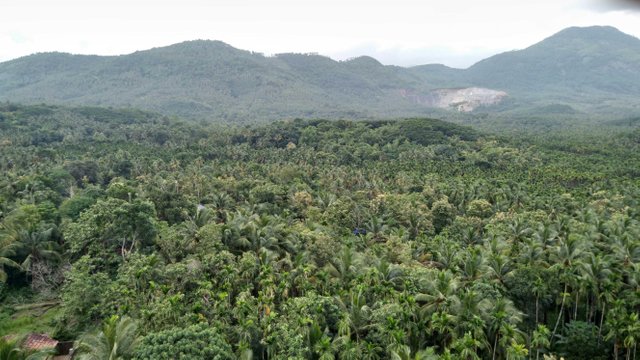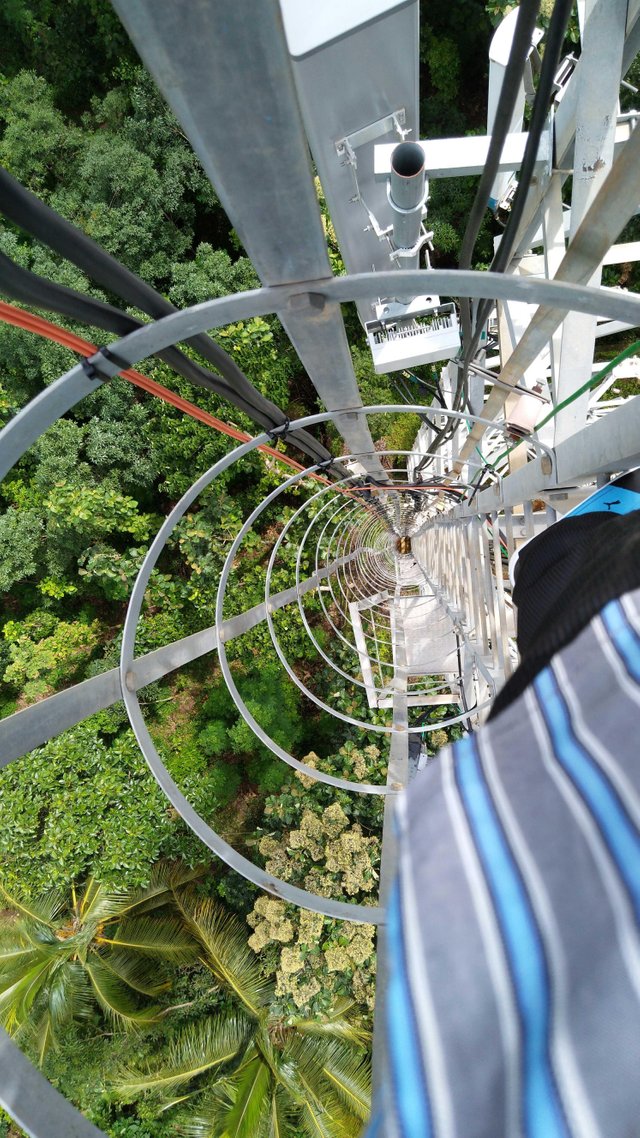 But when tour comes on a daily basis, it becames journey, and it dude! 😥😥 I normally love to travel a lot and the job was a perfect gateway from my boring life. But as it continued, I realize that telecomm engineering is not my cup of tea. I had to wake up at 5.30-6.90,am everyday and within 6.30am I had to start my journey. Every day I had to go remote places and had to travel about 200-300 kms by bus mainly, which was not a veey comfortable ride as in hill areas there are always zic zac like u-turn roads, which were causing motion sickness to me daily. Moreover , as I belong to west bengal , where bengali language is our mother tongue found it very difficult to talk with south Indian people who only knew Malayalam language. In villege or demofe areas, I had to talk with the locals (who disnt know bengali, hindi or even english) Just by waving my hands and head!
Getting weaker everyday laking of water and food (remote hill areas have very little population and lesser food shops), made it more difficult to survive in there. I found that there is a thing called 'job satisfaction' which I never had in this work! So after a survival of 60-62 days, I decided to leave the job and come back to my home city and looking for a better one!
I love you kerala, I will come again, but for a tour, not for a job for sure!!
Thank you for reading!
If you like my post, please upvote, resteem and leave a comment. You can follow me for more interesting facts and photography posts!

Posted using Partiko Android