FIAT Money - Memories from the Bank Vault #6 - India - 1 Rupee Note
While money can't buy happiness, it certainly lets you choose your own form of misery - Groucho Marx
The Indian Rupee is the official currency of India and it is divided into 100 paise (at the moment the lowest value in use is the 50 paise coin). The Reserve Bank of India (RBI) takes care of the currency issuance in India.
After the demonetisation of the 500 and 1000 Rupees banknotes in November 2016, a newly designed 500 Rupees banknote was issued together with a new denomination of 2000 Rupees. Also, a new denomination of 200 Rupees banknote was added and, in 2018, a new 100 Rupee banknote.
India - 1 Rupee Banknote - Obverse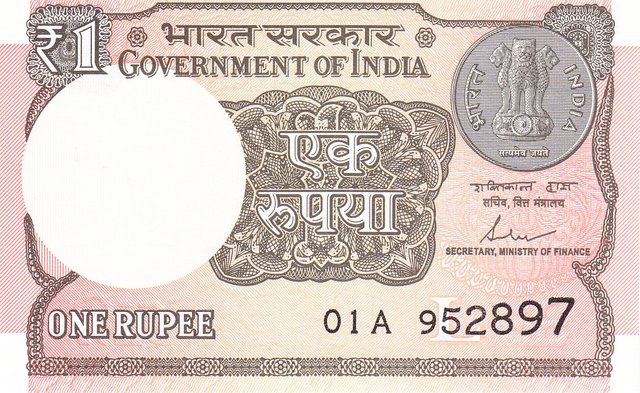 Before the Partition of India, the Indian Rupee was used as an official currency in other countries like Aden, Oman, Dubai, Kuwait, Bahrain, Qatar, the Trucial States, Kenya, Tanganyika, Uganda, Mauritius and Seychelles.
India - 1 Rupee Banknote - Reverse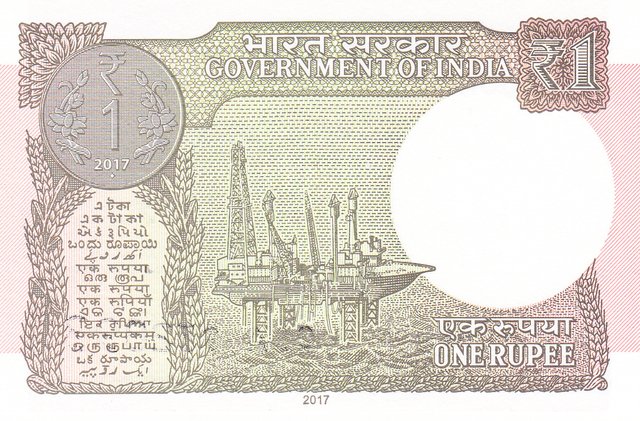 At the moment of writing, the circulating notes in India are in denominations of 5, 10, 20, 50 and 100 Rupees (Mahatma Gandhi Series) and denominations of 50, 200, 500 and 2000 Rupees (Mahatma Gandhi New Series) and the denomination of 1 Rupee of the Lion Capital Series. Reserve Bank of India (RBI) has issued a 100 Rupees note (Mahatma Gandhi New Series).
The 1 Rupee banknote in this post has the following dimensions: 97 mm x 63 mm.
Green and Pink are the main colours. On the obverse, we can find the 1 Rupee coin. On the reverse, there is the Sagar Samrat oil rig. The watermark used is the Pillars of Ashoka, a series of columns dispersed throughout India inscribed with edicts by the Mauryan king Ashoka, who reigned between 268 to 232 BC. This note in the picture was issued in 2017 and it is non-valid now.
previous posts of this series:
the People's Republic of China's 100 Yuan note, the Hong Kong's 20 Dollar note, the 10 Euro note, the People's Republic of China's 20 Yuan note, Bhutan's 1 Ngultrum note
all pics in this post are author's pics