FIAT Money - Memories from the Bank Vault #7 - Kyrgyzstan - 1 Tyiyn Note
Money is not the most important thing in the world. Love is. Fortunately, I love money - Jackie Mason
Welcome to the 7th post of the "Memories from the Bank Vault" series (at the end of this post you can find links to previous episodes).
This time we travel to a country that is, at the same time, very young and very old.
We go to Kyrgyzstan or the Kyrgyz Republic, as it is officially called, or also Kirghizia a sovereign state in Central Asia.
Kyrgyzstan has borders with Kazakhstan, Tajikistan, China, and Uzbekistan. Its capital is Bishkek.
Kyrgyzstan - 1 Tyiyn Banknote - Obverse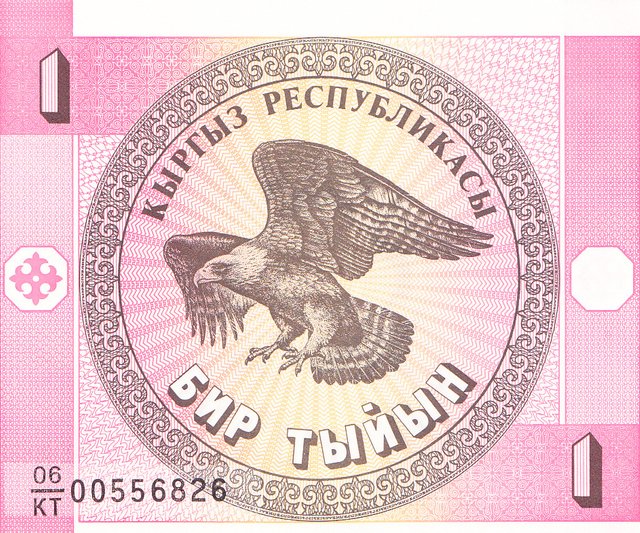 This country has a millennial history being once part of the Silk Road and other important commercial routes. After the breakup of the Soviet Union, in 1991 it gained independency.
With a population of approximately 6 million, Kyrgyz culture enjoys elements of Mongolian, Persian and Russian influence.
Kyrgyzstan - 1 Tyiyn Banknote - Reverse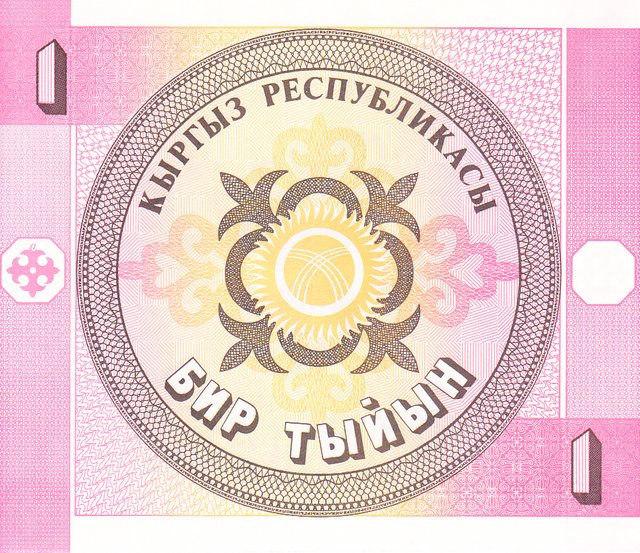 The currency of the Kyrgyz Republic is called Som (abbreviation: KGS) and it is divided into 100 Tyiyn.
In this post, we see the 1 Tyiyn banknote. This kind of banknote was issued in 1993 and withdrawn on 1st of January 2008. The other denominations issued in 1993 are: 10 Tyiyn, 50 Tyiyn, 1 Som, 5 Som and 20 Som.
Kyrgyzstan - source: Wikipedia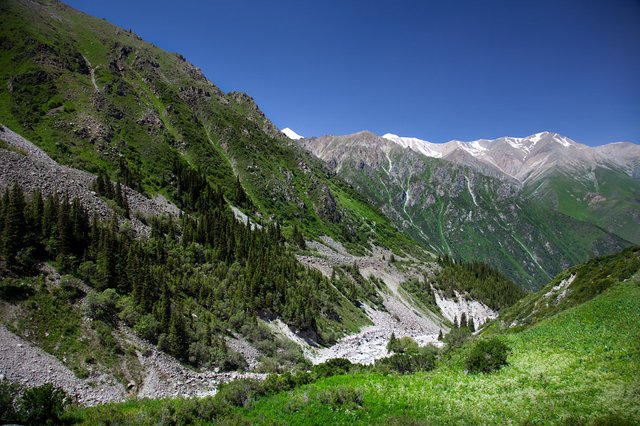 Dimensions: 90 mm x 70 mm
Obverse: Value and the Kyrgyz eagle
Reverse: Value and the Emblem of Kyrgyzstan
previous posts of this series:
all banknotes' pics in this post are author's pics