Postcards are forever - the Vintage Collection #5 - Boulogne-sur-Mer - France
In the past, people were born royal. Nowadays, royalty comes from what you do - Gianni Versace
Boulogne-Tintelleries is a French Railway Station on the Boulogne-Ville / Calais-Maritime line. It takes its name from Tintelleries Square, situated nearby the Station, in Boulogne-sur-Mer city centre.
Gare des Tintelleries, Boulogne-sur-Mer (France) in a modern image - source: wikipedia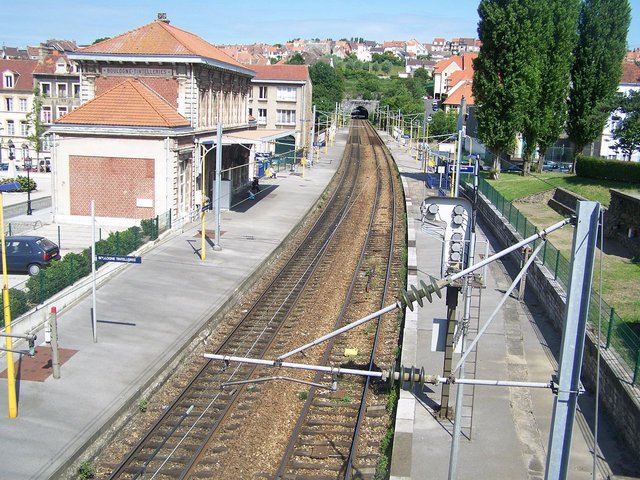 This is Boulogne-sur-Mer's second Railway Station (after Boulogne-Ville, the main one).
In 1888 it was just a simple stop for Compagnie des Chemins de Fer du Nord and transformed in stop in 1892. In 1893 they also added a passenger building which is still existent nowadays. At the time of writing, it is a railway stop of Société Nationale des Chemins de Fer Français (SNCF).
Gare des Tintelleries, Boulogne-sur-Mer (France) approximately in the early '20s of the 20th century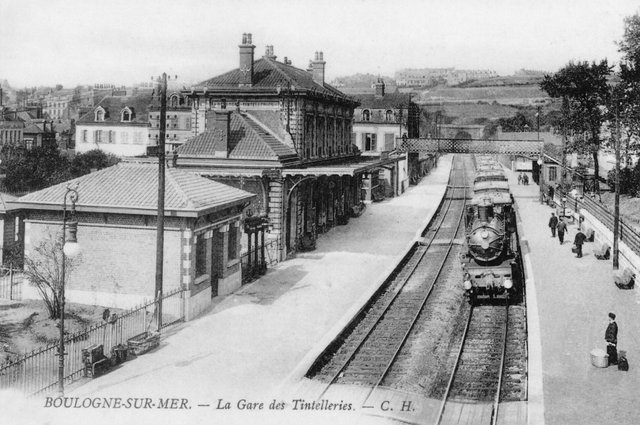 These two shots are very similar because both were taken from the same bridge on
rue Dutertre
Coordinates: 50° 43′ 39″ north, 1° 36′ 33″ east
black and white postcard from my collection
dimensions: 15 cm x 10 cm
In 1861, John P. Charlton, an American printer, produced the first postcard, later copyrighted with Hymen Lipman (who is also credited with the copyright of the first pencil with an eraser, in 1858).
After more than 150 years, all kinds of postcards were produced all around the world.
Nowadays they seem a thing from the past and probably they are a vintage view on what the world once was. Those willing to actually pay attention can find a full universe in a single postcard.